Whether you're a powerlifter or a professional cyclist, you've probably thought of setting up a personal gym at some time. Building a home gym pod in your garden has several advantages, like avoiding the parking issue at gyms and congested locker rooms. Read this article to learn about workout room design ideas. 
With a home fitness pod or a small backyard shed, you can exercise alone and at your own pace. The ultimate environment for spinning, jogging, and sweating off the cares of contemporary life is a garden gym pod.
What Exactly Is a Workout Room Design?
The physical fitness room is a space that has been particularly created for physical activity, fitness training, and wellness activities. A good workout room design is equipped with all the essential tools and supplies. Nowadays many people are going for an outdoor workout room or a DIY backyard shed.
Why Is Workout Important?
Physical activity may strengthen your bones and muscles, help you maintain a healthy weight, increase your ability to carry out daily tasks and improve your cognitive health.
How to Set up Your Workout Room?
Give yourself a DIY workout room for a range of exercises and create a place that will inspire action. Be careful to safeguard your flooring by mirroring your actions in your outdoor workout room set up in your backyard studio shed.
ADU Options for Workout Room Design and Spaces
1. Autonomous Pod
The Autonomous Pod is made of a variety of robust materials. Additionally resistant to heat and fire is its layer of soundproofing foam. All of the glass is 8mm thick and tempered, making sure that your exercise is as quiet as possible in this modern backyard studio. 
For house upgrades or expansions, hiring contractors and acquiring construction permits is an expensive and time-consuming procedure that may take years to complete. The Autonomous backyard gym shed just takes a few hours to construct and comes with straightforward construction instructions. 
Dimension
103"W x 142.5"L x 92" - 125.5"H
Material
Exterior: Composite wood
Interior: Plywood wooden frame
Frame: Steel, M300 cement
Weight capacity
2.9 tons
Minimum wattage
100W
Color
Black, White
Warranty
1 year
2. Autonomous StudioPod
With a wardrobe, workstation, bookcase, TV stand, folding coffee table, and convertible couch bed. StudioPod is not only one of the greatest solutions for your workout room design and also a practical configuration for living, studying, and playing. This DIY workout room can be your solution to a fitness routine. 
Dimension
106" W - 155"L x 106.3"H
Material
Exterior: Aluminum layer
Interior: Eco-friendly honeycomb paper
Frame: Steel
Include
A closet, desk, bookshelf, TV stand, a foldable coffee table and convertible sofa bed
Minimum wattage
150W
Lighting
3 color modes
Warranty
1 year
Tips On Workout Room Design Ideas
Locate The Ideal Location
The location of your home gym will depend on the workouts you want to do and the amount of equipment you have. You may make a place in the basement, a garage, or an extra bedroom, but we recommend you get a small backyard cabin. To protect your flooring, decide if you'll need a mat or to lay down foam tiles. 
As You Proceed, Add More Equipment
When you're motivated, it might be tempting to get all of the glitzy equipment at once, but it's wiser to add a bit at a time, particularly as you determine your gym's location and usage frequency. 
It's okay to invest in a fancier piece of gym equipment if you've been utilizing your gym regularly and see that you require larger weights because of your increased strength.
What Home Gym Equipment Do You Need?
Pelotons are surely wonderful, but if spinning isn't really your thing, you probably won't use one very frequently. A treadmill is probably not the ideal buy if you detest jogging. And if you've never performed a bicep curl, starting with a resistance band is preferable to investing in pricey new dumbbells. 
What home gym equipment you'll need initially depends on the kind of workout you want to undertake and what you can envision yourself doing over the long run. 
Consider Variety
Consistency in your workouts is crucial, but so is diversity. According to Lawton, a decent fitness regimen should include cardio and strengthening exercises, but it's not necessary to prepare for a marathon or bench 150 pounds. It all depends on your fitness or fat reduction objectives and the kind of exercises you want to conduct. 
Advantages and Disadvantages of Working Out in The Office
Advantages of Exercise For Office Workers
Helps To Reduce Stress
Work may be demanding, and it almost certainly contributes significantly to personal stress. Regardless of the kind of employment you perform, you'll probably experience severe stress about something at some point. So office and workout room ideas may be the answer.
A Sharper Focus
Exercise in the morning and movement during the day might enhance cognitive abilities such as attention, concentration, alertness, and energy as well as decision-making and multitasking. Follow different office and workout room ideas and build a healthy environment.
Limit Your Sedentary Time
Even frequent breaks from sitting are helpful. Start reaping the rewards by setting a timer and taking small walks of no more than 20 to 30 minutes. Of course, doing activities while seated may keep you active. 
Disadvantages of Working Out in The Office
Awkward Run-Ins
It's highly likely that you know someone. As you struggle through an asthma attack on the elliptical, it's usually best to avoid engaging in small talk about the weather or business-related topics.
Getting Ready
We are sorry, but when it comes to getting dressed, males definitely have an unfair edge. You may not have enough time to properly get dressed but you don't want to return to work a frizzy, overheated mess.
Inconvenience
Carrying your workout bag loaded with necessities is not easy. Carrying it around might be inconvenient.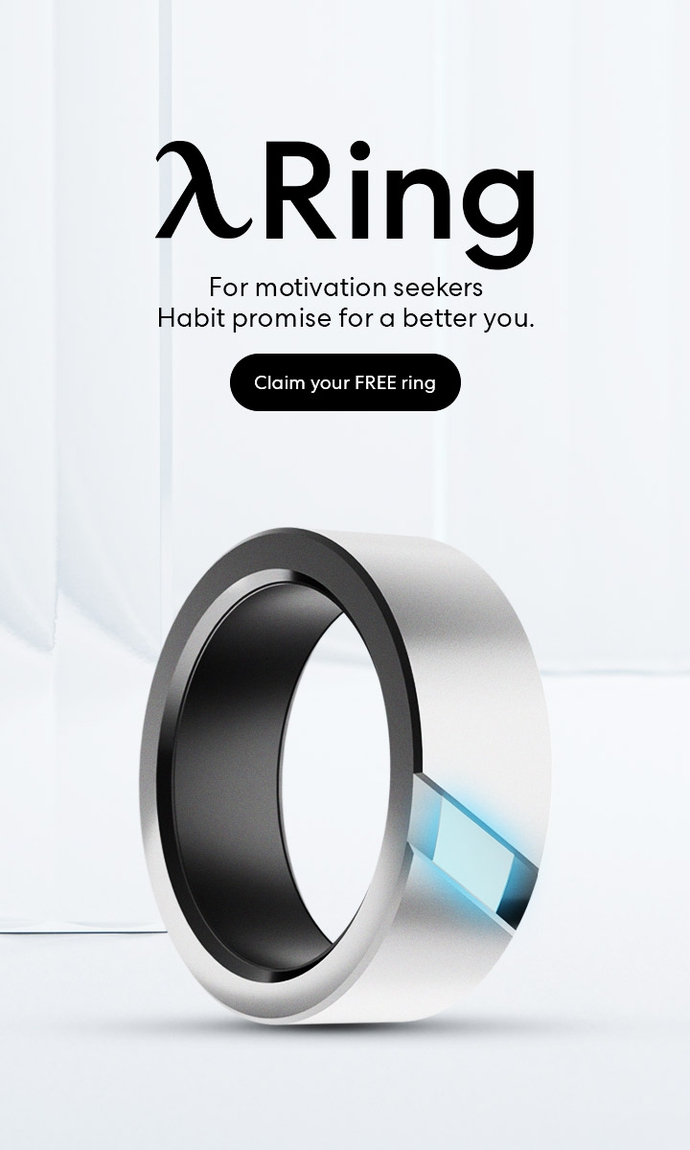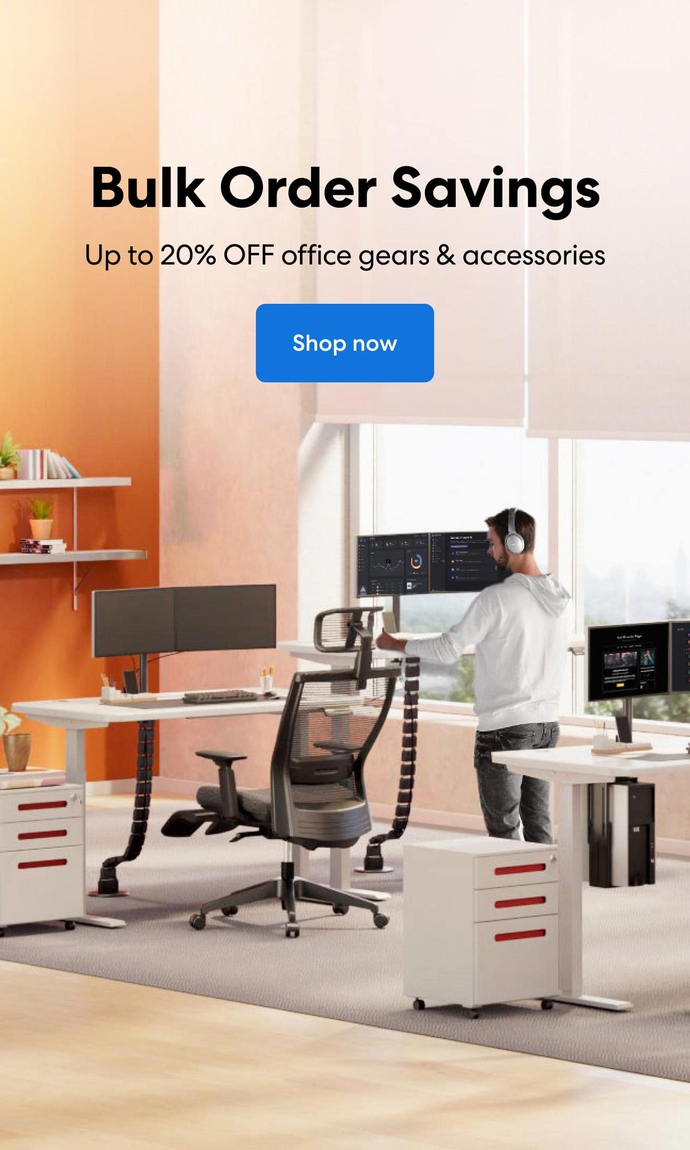 Subcribe newsletter and get $100 OFF.
Receive product updates, special offers, ergo tips, and inspiration form our team.