Hybrid Working
Writing a Hybrid Work Policy: Why It's Important for Business

Autonomous
|
Jul 6, 2021
3,451 Views
Many companies are transitioning from their remote work arrangement to a hybrid work model. Google expects a part of their workforce to continue working remotely, with another portion having a hybrid schedule of three days in two out. Apple recently communicated that it's shifting into a three-day workweek for most of its employees. Meanwhile, Facebook offers the option to continue working from home, even for its international employees.
In summary, there isn't a single company with the same hybrid work policy. Many employees enjoy working from home and want to continue doing so at least partially. However, a recent report from Microsoft found that more than half of its employees feel overworked, and a considerable part feels exhausted.
One reason for these feelings is that the employees face a significant increase in digital collaboration. These include virtual meetings, chats, emails, and groups working on files together. Overall, it's resulting in conflicting signals from both companies and the staff.
How can business owners and managers determine an optimal policy for a hybrid model? There has been considerable research on the matter, resulting in many valuable insights. This article describes why a business must have a decent hybrid work policy, what it should include, and a guide on how to write one.
Why Do Companies Need to Have a Hybrid Work Policy?
A hybrid work policy takes a work from home policy, if it exists, and adapts it to a hybrid model. Otherwise, it's necessary to write one from the start.
This policy establishes the rules and expectations of the employees who have flexible work weeks and telecommute. It doesn't matter if the company is only planning to employ remote workers for a limited amount of time – they need to have a hybrid work policy for a hybrid model.
Having a decent, detailed work from home policy for a hybrid model brings consistency and structure to distributed teams. In addition, it's usually associated with several benefits, such as more trustworthiness, better alignment of hybrid work with the companies' goals, and faster project completion.
Many employees have access to sensitive information, especially those in leading positions. Whether the business employs a "Bring Your Own Device" or a "Corporate-Owned, Personally-Enabled" policy, data is within a simple, non-secure Wi-Fi connection away from being leaked.
A decent hybrid work policy can protect a company by providing guidelines regarding data security. It can also help workers that migrate away from the office to different cities or countries handle most tax and legal issues that can appear.
Lastly, it gives employees a sense of security. With an effective hybrid work policy, employees have all the necessary guidance to navigate this new way of working. Running this hybrid work arrangement requires a considerable amount of trust, especially for new teams. Having rules and expectations in place lets employees know how to behave and what the company expects.
Businesses that fail to develop a hybrid work policy may confront several risks. For instance, if there isn't enough clarity about who is expected at the office at a particular moment, there may be a breach of social distancing guidelines. Therefore, it's crucial to have a policy dictating when and how many staff members must be present in the hybrid workplace each day.
Occasionally, some discrimination claims may surface if a company doesn't offer remote working on an equitable basis. For example, should a company only offer remote hybrid work to employees with parental responsibilities, younger ones may feel unfairly excluded.
Consequently, these aspects and others may lead to overall dissatisfaction, higher stress, and low engagement. For that reason, it's essential to have a clear policy for a hybrid model that's well communicated and understood.
What Are the Most Important Elements of a Hybrid Work Policy?
There are several vital fundamentals that companies should include in a policy for a hybrid model:
Eligibility
Eligibility has been a controversial topic even before remote working was in full blow. If a company's policy allows employees to either work at home or in the office, it should indicate which positions are eligible for partial or fully remote work.
The work from home policy should elaborate on what types of work employees can perform remotely and when they should come to the office instead of remaining at home. Of course, it should also include a guideline on how the employee can go back to remote working without requesting permission.
Another aspect the policy has to clarify is when the company expects employees to work. Most settle for having workers be available during business hours, but there may be some exceptions with some types of work. For example, data entry, coding, transcription jobs, etc., are best performed at a distance, and in most cases, there isn't an issue as long as the employee completes the task before the deadline.
Regardless, the company benefits from having a specific time in which the remote workers have to be available for contact, respond to emails, and do their work. Also, it's crucial to ensure the company isn't discriminating against people regarding who is and isn't allowed to work remotely and their circumstances.
Tools and Equipment
The policy for a hybrid model should outline what office equipment the employer provides and how the employee can use it. These devices are often printers, phones, Wi-Fi, and other stationery. Employers may have to decide whether the employee uses a work computer, a personal one, or a combination of both. Consequently, they might have to consider hard drive or cloud storage space, IT support, and people responsible for keeping things in working order.
A company should make clear what decisions it has taken and when it's doing it. When executives roll out changes without adequately informing the employees, they might be dissatisfied with them if they don't understand.
Data Security and Privacy
Some people might interchange security and privacy, but they represent different things. Data privacy refers to the proper processing, storage, and usage of personal information, while security focuses on protecting that data from unauthorized access.
As mentioned early, security is a significant concern for any business. A work from home policy should specify the networks an employee can access. Some workers like to work for a while in public spaces with open access internet, but these can put sensitive company information at risk.
Additionally, businesses should consider the possible situation of theft and analyze what they can do to keep data secure from prying eyes.
Overall, there have to be announcements and meetings that go over the changes to the hybrid work policy. It makes employees feel more included. Most people like working from home, so there may inevitably be some morale drops when they have to commute back to work. Implementing a good hybrid work policy can help a company mitigate this issue and make it perform better than ever.
Short Guide on Writing a Hybrid Work Policy for a Business
Human resources, business owners, and managers wondering how to write a hybrid working policy can follow the next few steps to create one:
1. Introduce Hybrid Working
Employers can start their policy for a hybrid model by explaining what it entails. Hybrid working, also referred to as blended working, is a flexible work arrangement that lets workers divide their time between working remotely and coming into the office.
The policy can outline the advantages that this arrangement brings to the employer and the new hybrid workforce. For example, it can help the staff be more productive than usual whenever unexpected situations arise. It also encourages the employer to support a well-balanced work life due to the distributed teams.
2. Define Eligibility
It's essential to state in the hybrid work policy which employee is and isn't eligible for this flexible work arrangement. One way a company could do it is by clarifying which roles are suitable for remote working.
The employer might also conclude that working from home isn't suitable for several positions, especially when face-to-face interactions and physical touch are crucial. In this case, the policy can explain the reasoning. Again, the clearer the guidelines are on the roles' suitability, the less likely it is for issues to arise between employees.
3. Set Expectations for Remote and Office Working
The policy for a hybrid model should specify when the employee is expected to come into the office instead of working remotely. For example, many companies' typical hybrid work arrangement has three days in the office and two days working remotely. 
Nonetheless, the company's policy should also set a bit of flexibility. Its flexibility may ultimately depend on the employees' circumstances and operational needs, including how much space they have available at their workstations. It may also hinge on the type of work they perform and the situation of the role and team at any specific moment. 
Considering the degree of flexibility that a hybrid work arrangement offers to employees, the work from home policy can stress that companies expect the workforce to be adaptable. It means that there may be occasions where the staff has to attend to the office in some circumstances, such as particular meetings where managers decide that they're best in person and in-person training.
4. Describe Working Arrangements for Attending Employees
The policy can elaborate on what arrangements the workers can expect when they head to work. It should specifically detail the working patterns while emphasizing the staff's working hours and workspaces.
For instance, the policy for a hybrid model should describe whether the company expects workers to stick strictly to regular hours or have flexible start and finish hours as long as they work the core hours. It could also explain the company's hoteling office space or any other flexible workspace arrangement if it has one.
The policy needs to enforce any safe-working measure that's currently in place. These could include occasional compulsory mask-wearing, regular cleaning duties, and adequately spaced workspaces.
5. Offer Guidance on the Remote Work Policy
A policy for a hybrid model can offer guidelines on what the company expects from employees while remote working. The section of this policy can cover the following cases:
How to maintain a

work-life balance with the current work pattern

Reporting sick leave when working from home

The technology and equipment necessary to work remotely, and whether the company provides it

Fostering and maintaining an excellent and safe remote work environment

Improving data security, including how to safeguard the personal computer
This part of the policy can also indicate the company's available financial assistance, including an allowance to pay for some employees' work costs at home. It may contain the cost of additional equipment and traveling long distances as well.
6. Maintain the Right to Request a Flexible Working Arrangement
Employers need to clarify that having a hybrid work model doesn't mean that the conventional right to request a flexible work arrangement doesn't exist. 
This part of the policy for a hybrid model could elaborate on the types of flexible working available. It can specify that some remain available for the employee to request, and the guidelines on what to do when a worker isn't eligible for hybrid working but still asks for it. 
An employer could offer and highlight that they operate a different policy for statutory flexible work model requests alongside its hybrid work policy. 
It would be ideal for employers to let the employees know whether these changes would bring a permanent variation to the contract (considering the nature of a statutory request) or if it would still retain the ability to revert to the former type of working arrangement without breaching the contract.
7. Keep the Policy Under Frequent Review
With the current safe working guidelines constantly changing, companies need to review their policies frequently, much more so than others. As soon as the employers, managers, or executives update it and check it, they should share it with every employee.
The Bottom Line
Now that the importance of having a hybrid work policy is evident, companies might want to write one promptly. With the short guide here, it's an easy process. In addition, it has the added benefit of considering the essential aspects such as eligibility, data security, and tools and equipment. 
If there's something that employers can take away from the article, it's that the policy for a hybrid model was initially created to secure and protect customers. The policy should also bring some happiness and balance to every member of the staff. For that reason, it may be beneficial to make it an alluring document that the employees feel encouraged to read. 
With this knowledge, there isn't a better time to redesign the office workplace. Most businesses have already adapted to the situation and have experienced favorable results. Moreover, several excellent collaboration tools can help in this endeavor, but there's one that serves as an exceptional digital solution for the hybrid work model called Autonomous Hybrid.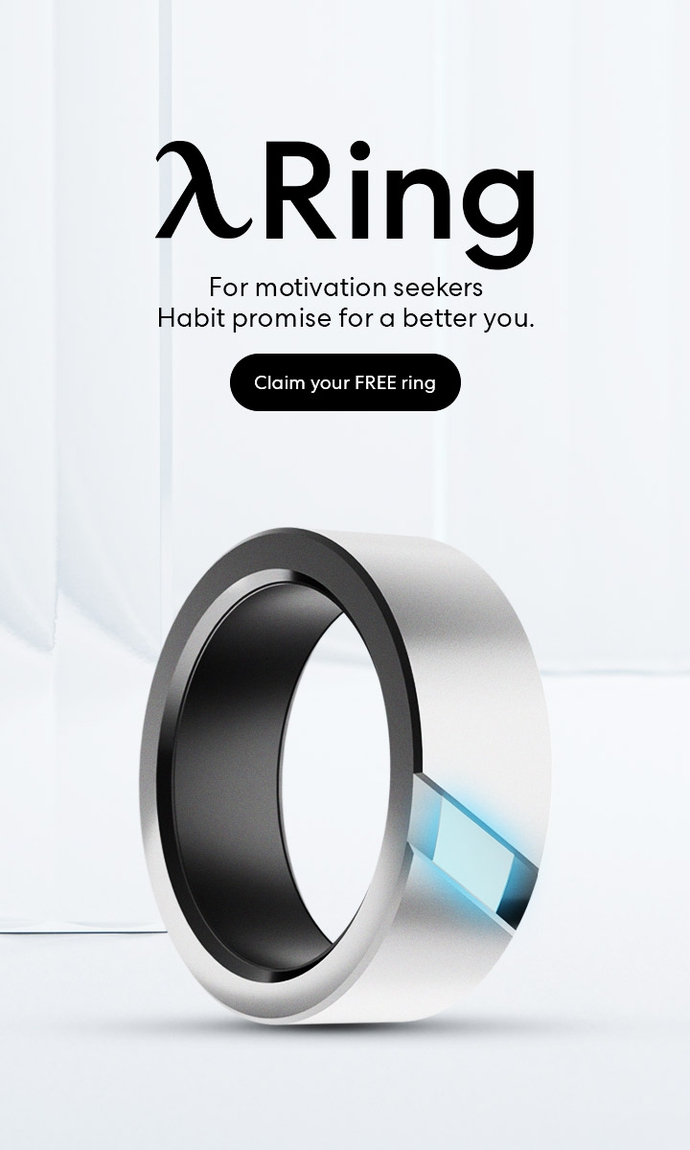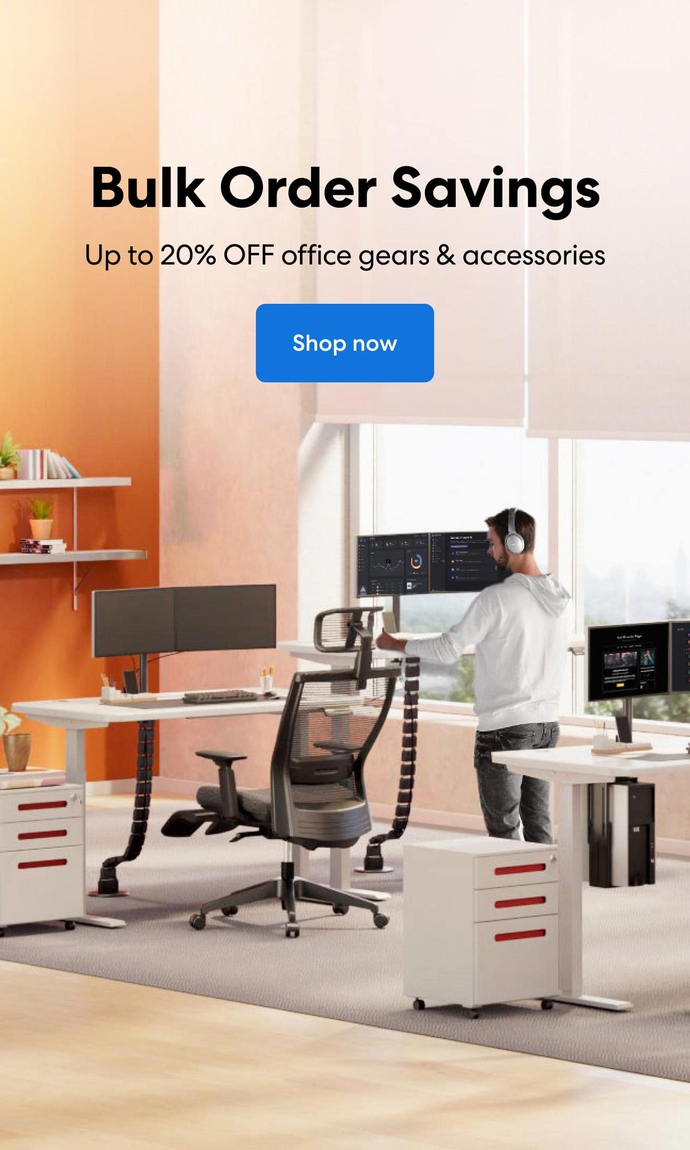 Subcribe newsletter and get $100 OFF.
Receive product updates, special offers, ergo tips, and inspiration form our team.