Latest Updates
YipitData Employee Benefits & Perks (with Autonomous EPP)
342 Views
One of the main things people consider when finding a new job is which benefits they'll receive at their new workplace. This can sometimes make up for a mediocre salary, as some benefits can cover most big expenses you'll make in your day-to-day life.
Some companies have started joining the Autonomous Employee Purchase Program and incorporating it into their benefits, which is a fantastic perk for all their employees who wish to buy ergonomic furniture at an excellent price. One of these companies is YipitData, and in the following article, you will learn more about YipitData employee benefits and how it has started being part of the Autonomous x YipitData Employee Purchase Program.
Culture and Employee Benefits at YipitData
Most YipitData employees agree that the company offers fantastic benefits that make their lives much easier and more enjoyable. We must consider that not all employee benefits are financial, as some companies feature cultural YipitData employee benefits that are meant to suit a specific person's most desirable workspace.
This is especially true in start-ups, as these are innovative and fast-paced work environments, which are great for a specific type of person and can offer certain cultural benefits that other companies can't.
However, YipitData offers a handful of financial and cultural benefits that appeal to their workers and potential staff members. The following list will go through the most important benefits and how they can be enjoyed.
Culture of Impact
YipitData takes pride in its great organizational culture, which is a crucial element of why it works the way it does. Many people are tired of regular work environments, as they can be highly draining after some time has passed. That's why they search for companies like YipitData, which can offer a more dynamic workspace thanks to their culture.
You're probably wondering what makes YipitData's culture so unique, which is why you should read the following list with all the cultural benefits its employees get.
Group brainstorming sessions. In YipitData, your goals don't only concern you; they concern everyone on the team, which is why its employees perform periodic group brainstorming sessions to discover new perspectives on the current problems faced by each department.
Team-based strategic planning. Although each individual may have specific goals, YipitData works as a team that strives to accomplish specific company goals. That's why all departments must be involved in its strategic planning and offer new ways of contributing to the company's short, medium, and long-term goals.
Open-door policy. There are no secrets at YipitData, and no reason to be afraid to be alone in a room with your supervisor. Its open-door policy promotes transparent communication between all team members and eliminates a massive load of stress and pressure commonly placed on most employees' shoulders.
Team-owned deliverables. In some companies, people don't take pride in their work and simply deliver what they're asked. However, YipitData works differently, as it promotes teams to own their deliverables, which makes them accountable for the quality of the work they deliver.
Open office floor plan. There's nothing worse than being stuck in a cubicle all day, as this makes people feel trapped and alone during their working hours. In YipitData, an open office floor plan promotes healthy relationships and collaborations between all team members.
Eat lunch together. Finally, the last cultural perk may sound a bit superficial, but it is one of the things YipitData's staff enjoys the most. Eating lunch together can create strong bonds between the team members, who may even become friends.
Wellness Programs
Although cultural YipitData employee benefits strive to promote day-to-day comfort, there's nothing better than the peace of mind of having solid health insurance and wellness benefits that will take care of you if you happen to get sick or injured.
Employees at YipitData can enjoy fantastic wellness benefits that cover all essential medical procedures and treatments. This allows them to feel as comfortable as possible when working, as they know that they won't have to pay for everything out-of-pocket if they get sick.
Perks & Discounts
These YipitData employee benefits may not be 100% essential for the company and staff development. Still, YipitData offers these benefits because it wishes to make its employees feel as comfortable and happy as possible. In addition, these YipitData employee benefits are sure to put a smile on your face even after long working sessions. Keep reading to learn more about them:
Beer-on-tap. There's nothing better than enjoying a cold beer on a hot summer day. It doesn't matter whether you're at home or the office; drinking a beer can surely cheer you up. Therefore, YipitData offers beer-on-tap benefits for employees to get one or two cold beers during work hours.
Fitness subsidies. Being active is crucial for all humans, especially working in an office all day. That's why YipitData offers fitness subsidy benefits, as this allows its employees to stay strong and healthy, which prevents health issues later on.
Some meals are provided. You don't have to worry about cooking yourself lunch every day or walking out of the office to get your food from somewhere else. YipitData offers meal benefits to its workers, designed to suit each employee's nutritional and health needs. However, please discuss this with your supervisor to know which meals you can count on.
Casual dress. Working in formal attire is a bit outdated and can be highly uncomfortable for some people. That's why in YipitData, you can go to the office wearing casual clothing, and you won't need to worry about ironing your shirts and ties every morning before leaving your home.
Happy hours. Another fantastic way of connecting with your team is enjoying happy hours with them every once in a while, which is why YipitData offers the possibility to share some drinks with your teammates.
Commuter benefits. If you live far away from the office, there's nothing you should worry about. We know it can sometimes be challenging to go to work every day, especially if you live in a place where the weather is unpredictable. That's why YipitData offers commuter benefits that will help you get to the office no matter what.
Stocked kitchen. The final YipitData employee benefit may sound weird to some people, but others are sure to enjoy the feeling of having a fully stocked kitchen always available.
Professional Development Benefits
Most people want to keep growing and learning more about their profession, and in some companies, this isn't possible due to the lack of time and support. However, at YipitData, this isn't the case, as employees can always expand their knowledge and continue their education thanks to the professional development benefits offered by the company. Some of the most important are the following:
Continuous education. YipitData offers up to $600 annually for its workers to continue their education. This allows its staff to strive for higher-paying jobs in the company and advance on their professional ladder.
Cross-functional training is encouraged. The only thing that matters isn't formal education, as sometimes certain jobs will need you to develop a handful of specific skills you may haven't considered before. That's why YipitData offers the possibility to train yourself in these specific skills and add them to your set of abilities.
Vacation & Time off Benefits
Working in a great company is fantastic, but sometimes we also need to take some days to rest. That's why it is crucial to check the company's vacation policies before joining its staff. Luckily for you, YipitData offers the following great vacation and time off benefits for its employees to enjoy whenever they need them.
Paid holidays. You don't need to worry about taking time off during special occasions, such as Christmas and New Year's Eve. This company allows you to take that time for yourself while still being paid for your regular weekly schedule.
Unlimited vacation policy. Some companies only allow you to take a predetermined number of days off each year, but YipitData will let you take as many days off as you want as long as you're doing a fantastic job.
About Autonomous EPP
YipitData added Autonomous EPP to YipitData employee benefits, which means that now its staff can enjoy fantastic ergonomic furniture at a much lower price than the general public. This is a relatively new service offered by Autonomous to thousands of companies over the world, and it consists of the following aspects.
Better pricing. When being part of Autonomous EPP, people can save their money when purchasing our furniture. They will also access new products and promotions earlier than the general public.
Upgraded services. Autonomous EPP gives you more peace of mind, as it features extended free trials and warranties that allow you to test your chosen furniture and return it if something is wrong.
Charge it to your company. You won't have to worry about complicated purchase procedures, as all you have to do is pick the pieces of furniture you want, and we will contact your company to execute the purchase through it.
Autonomous Products for YipitData Employee Discounts
If you made it this far into the article, you're probably wondering what makes Autonomous products so unique. The truth is that we offer fantastic office furniture pieces with outstanding ergonomic features that are sure to take care of your general well-being while also providing incredible visuals and aesthetics. Some of the best pieces of furniture we offer in YipitData employee purchase program are the following:
Standing Desks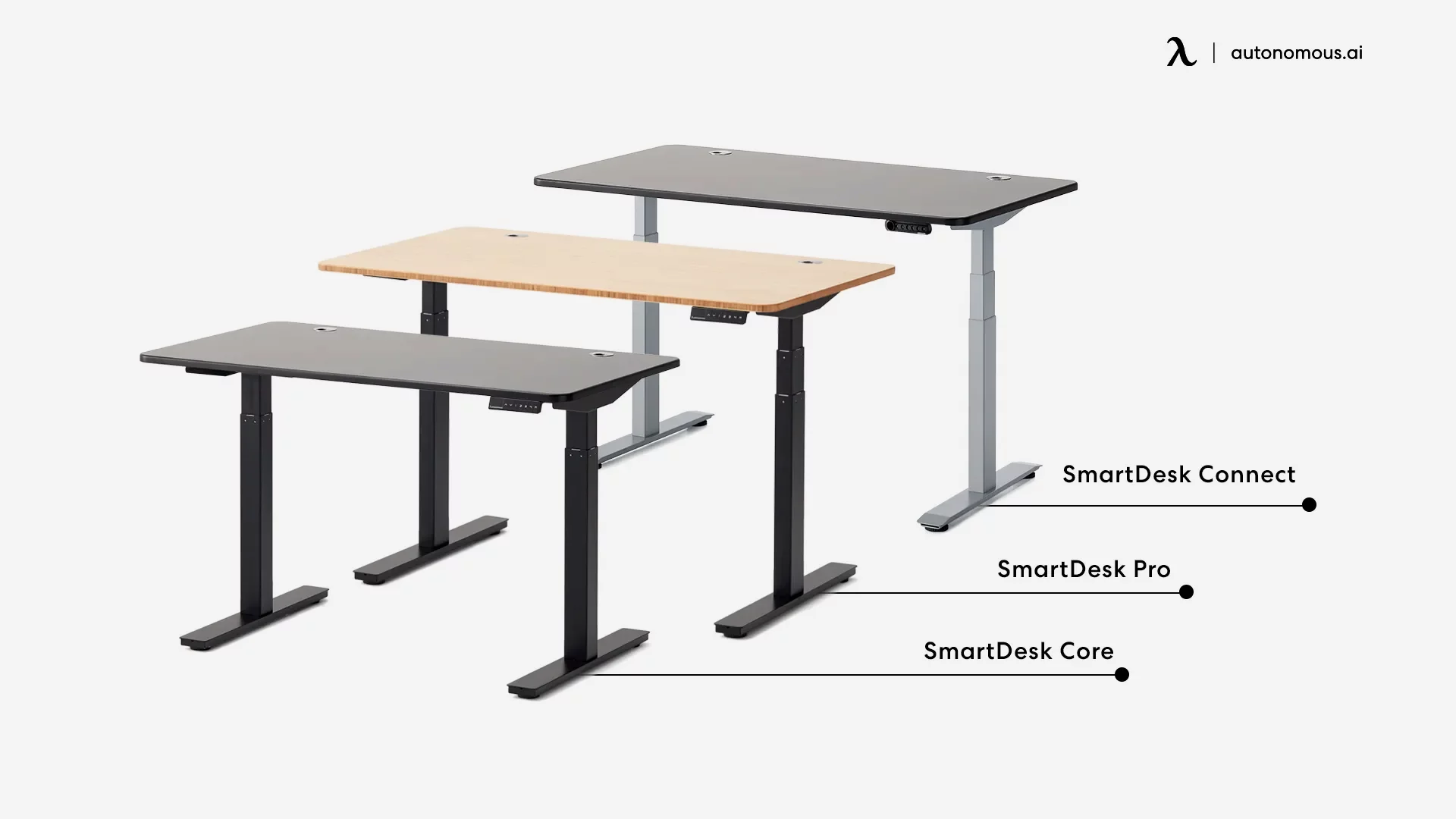 One of the most critical parts of an office is the desk, which is why you should invest in getting the best possible office standing desk you can get. Owning an Autonomous standing desk can make your life much easier, as it will allow you to remain active throughout the day thanks to its high-tech features and fantastic design.
Ergonomic Chairs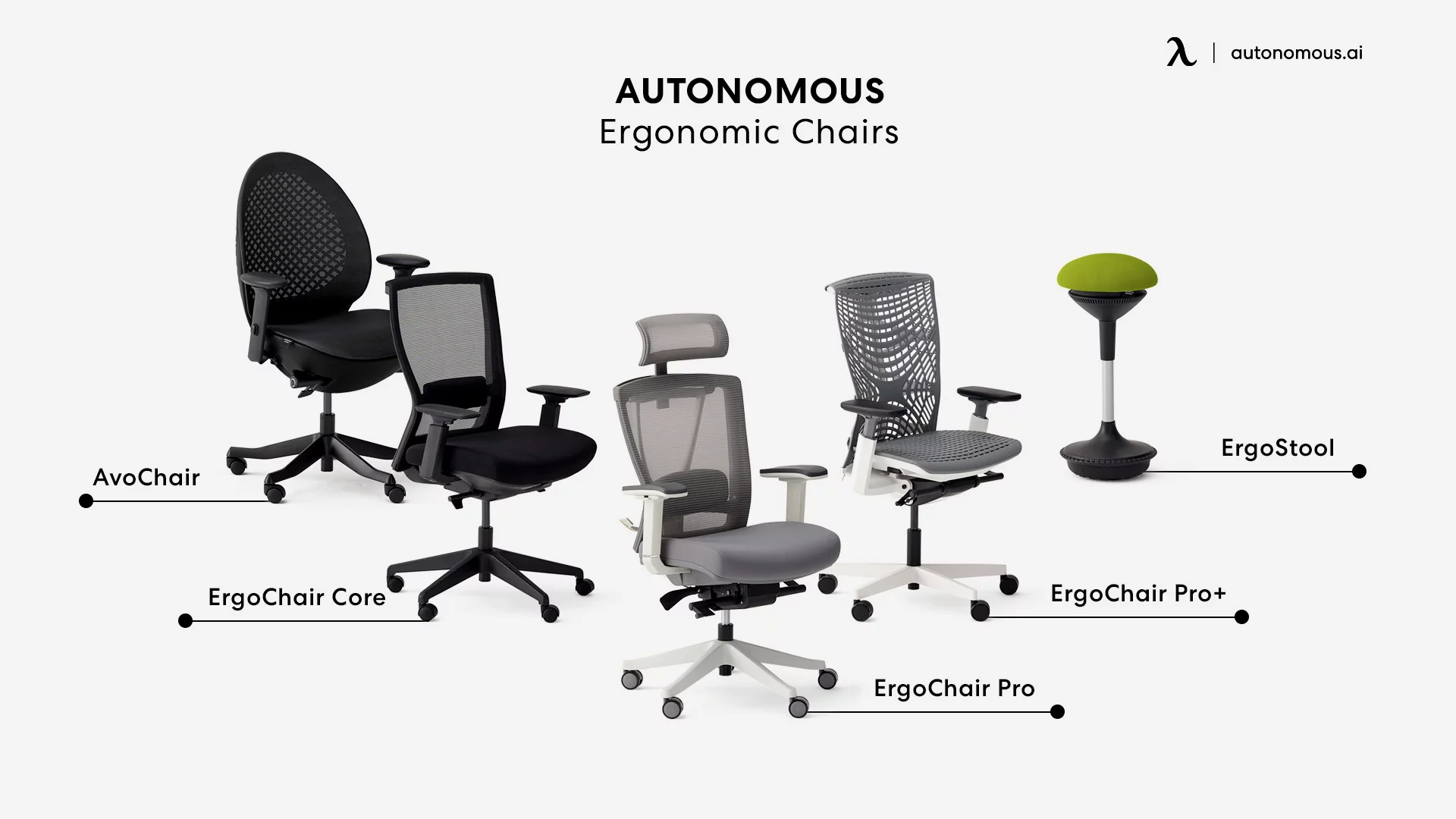 Ergonomic chairs are also crucial elements you should look into if you want to take care of your well-being. They are specially designed to suit the human body and provide the support it needs to go through long working sessions without getting tired.
Office Accessories
Finally, with the YipitData employee purchase program, you will find thousands of exciting office accessories designed to suit your every need. You will be surprised to see all the elements we feature in our catalog, so we encourage you to check it out before executing your purchase.
Benefits of Using Autonomous Ergonomic Office Furniture
Many people take for granted what ergonomic office furniture can do for them, but the truth is that it has several benefits that are sure to make your life much easier and enjoyable. Some of the most important are the following:
Posture Support
Regular furniture isn't made to suit all bodies, so it can put an unnecessary strain on your back and promote bad posture. Adjustable furniture allows you to get the best possible spine support at all times.
Helps with Back Pain
One of the main health issues office workers face are back issues, especially lower back pain. If you get ergonomic furniture, you are much less likely to suffer from this, as it will remove the pressure from your lumbar and evenly distribute it all over your body.

Reduces Neck Pain
Another common health issue among office workers is neck pain and stiffness. This may sound like it can be fixed with a simple painkiller, but the best option is always to prevent it by getting a comfortable reclining ergonomic chair, which will help you avoid damaging your cartilage.
Relieves Hip Pressure
Most common chairs can put a lot of pressure on your hips, but our chairs have enough padding to make your working sessions as comfortable as possible and adequately support your hips.
Bottom Line
Autonomous has been working with thousands of companies worldwide to give their staff a much better working experience, such as Amazon EPP and Google EPP. This YipitData employee discount program is now available for all its team members who wish to create the best possible home office.
Hey, you have special pricing through your company.
Get exclusive rewards
for your first Autonomous blog subscription.
WRITTEN BYAutonomous
We build office products to help you work smarter.