Latest Updates
Amazon Employee Discount Program by Autonomous
2,133 Views
You would have heard about many discount offers from various office furniture stores online, but the employee purchase program that Autonomous has come up with is something beyond amazing. Autonomous runs a vast purchase program that offers multiple benefits and accessibilities to employees and employers of various firms. Similarly, there is an employee purchase program for Amazon employees too.
The program is primarily designed for the best of both worlds, so it offers a simple interface for both employers and employees. You get extra discounts on bulk orders, so revamping your office is pretty much easier with Autonomous. The interesting part is that you can enjoy multiple perks for work from home in this purchasing program as the program is quite vast and covers the remote sector too. Let's dig in deeper and learn more about the employee benefits Amazon workers can expect from this program. 
Buy More Save More
The employee discounts Amazon workers are getting here are beyond expectations. The fun part is, the more you buy, the more you save. Companies are often hesitant to invest in office furniture due to the higher budgetary requirements that they usually have.
But the fun part about the Autonomous employee purchase program for Amazon is that it has larger discount offers for bulk orders. In addition, the individual employee orders get discounts too.
So, equipping an office with the right modern office furniture pieces has become easier than ever. All you need to do is select the office tools that make it easier for you to have a great work experience; the rest is handled by Autonomous and your employer. 
Special Features for Employees
The main feature of the employee purchasing program is that it lets you ask your company to pay for your office furniture, may it be a home office or a traditional workplace. All you have to do is sign in to Autonomous using your Amazon email id, and a long list of employee discounts for Amazon will show up.
You have the liberty of selecting whichever furniture that you like and then send the order to your employer, who then confirms it and pays for it.
The best part is that these offers are not limited to office workers; remote workers can also pick their favorite home office furniture pieces. There is a home office furniture sale there too, so we know that you would be intrigued to avail of its perks.
To ensure that your Amazon workspace looks as advanced as possible, Autonomous keeps you updated with any new product that they have launched recently so that it is easier for you to revamp and redesign your old office. 
Special Features for Employers
The best part about this purchase program is that it offers employee benefits for Amazon workers and is dedicated to doing the same for employers. As an employer, you get to save a lot of time and make your employees happier with the help of Autonomous deals and discounts.
Autonomous makes your procurement easier. You can invite your team to Autonomous, where they get to choose their favorite furniture pieces and place their orders at discounted rates. To help you save time, Autonomous has designed a one-click interface that lets you confirm employees' orders with a single click.
The additional perk that you get as an Amazon employee is that you can automatically adjust the quantities that employees order and get progressive volume pricing. You may even set up limits on requests and self-manage the team. Moreover, Autonomous has amazing work from home analytics that allows you to watch the purchasing trends and optimize your expenses.
Therefore, this is a successful campaign for both Amazon employers and employees, making it easier for them to have the most productive workspace. 
Popular Products from Autonomous to Set Up Home Office
You would be aware that Amazon has decided to keep up with the hybrid work model now, so the chances are that you would be working from home too. In that case, Autonomous will come in handy as the employee benefits for Amazon workers includes the best furniture pieces for home offices too. Following are our popular products that will help you plan the best home office. 
Autonomous ErgoChair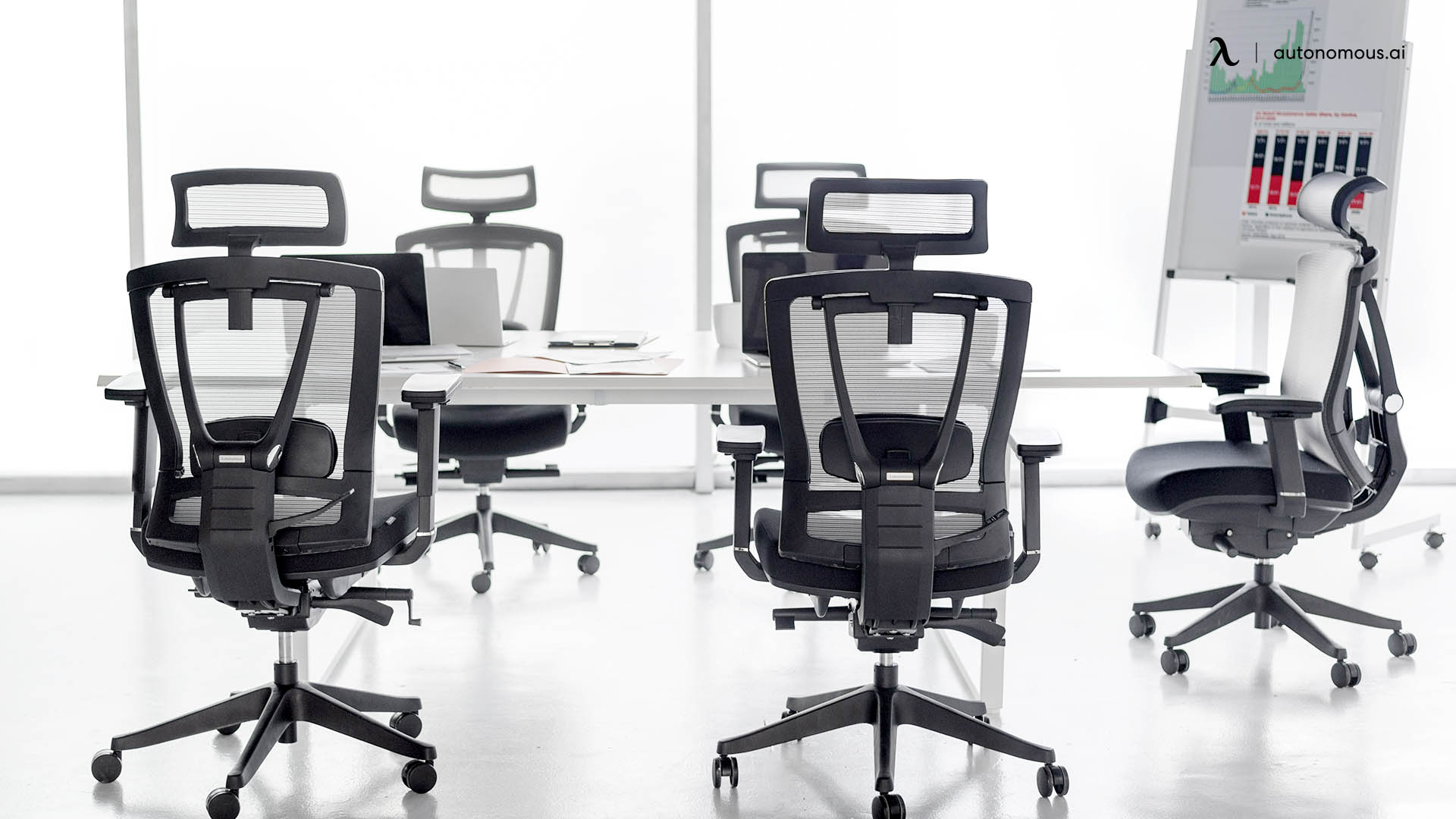 Our ergonomic chair is the ultimate choice that you could make for satisfying your workplace ergonomics. Autonomous ErgoChair is designed with top-notch advanced features and comes with multiple adjustments; thus, it provides you with a fully customized work experience that every employee would wish for. 
Autonomous SmartDesk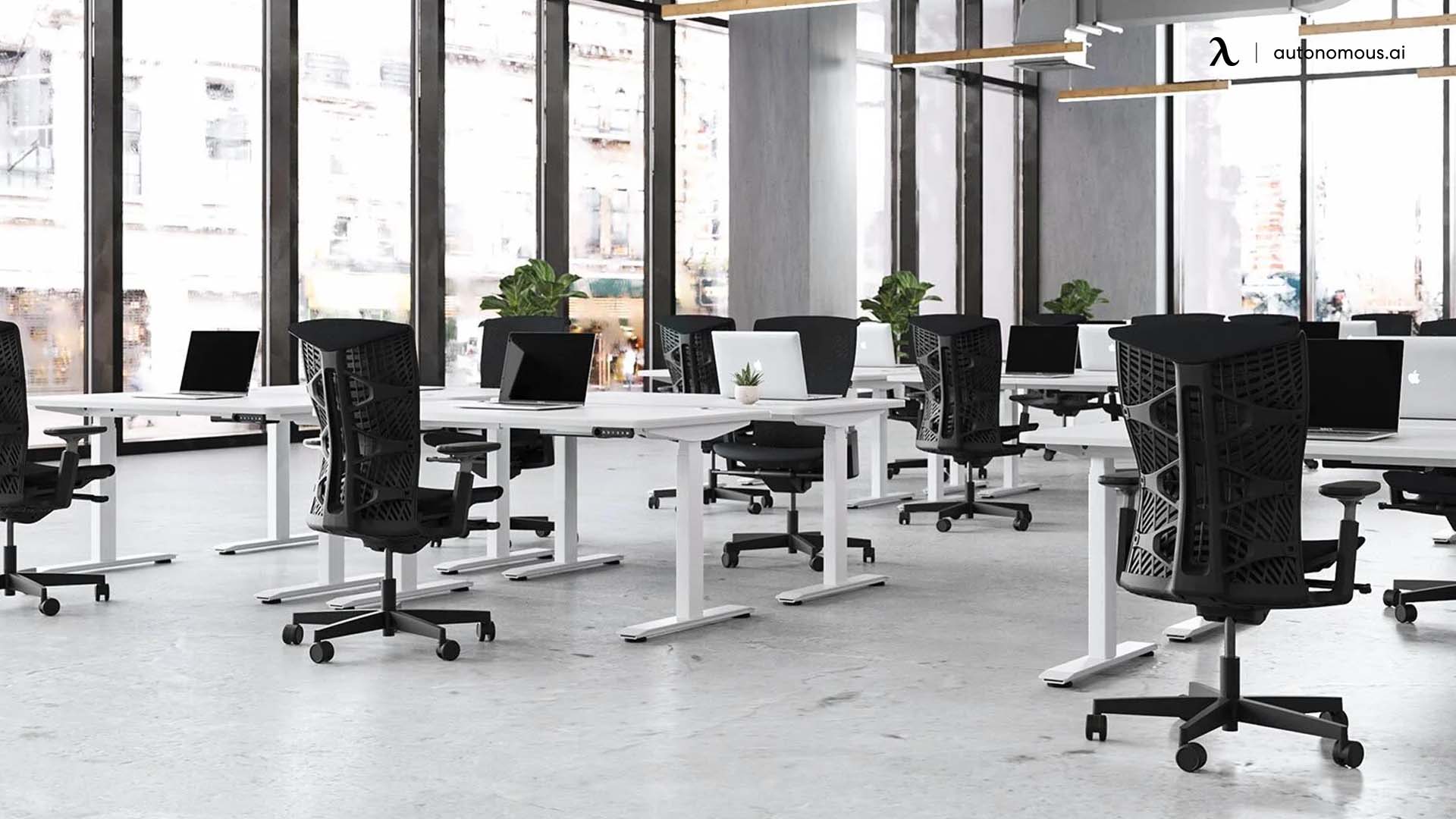 An adjustable standing desk and an ergonomic chair would make the body of your ergonomic home office. The SmartDesk is popular among remote employees, who trust its quality. This motorized desk offers you a flexible work experience overall. 
Autonomous LED Desk Lamp
Autonomous LED desk lamps have gained a lot of fame among both office and remote employees recently. The best thing about this desk lamp is that it comes with brightness and intensity adjustments so that you can adjust it as per your requirements throughout the day. 
Monitor Arm and Desk Mat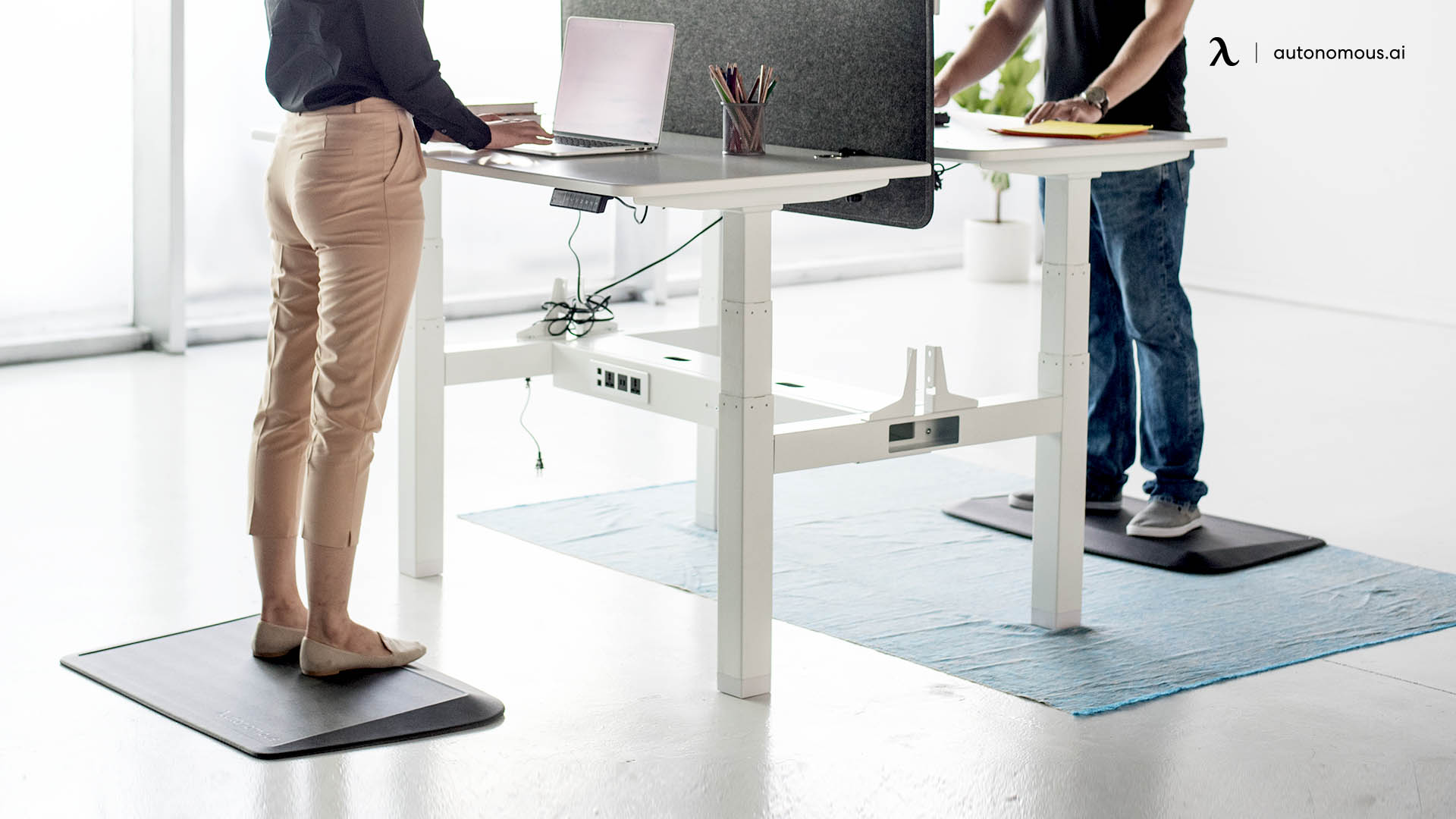 The best thing about the Autonomous employee purchase program for Amazon is that we have sales and discount offers for all products, ranging from bulky office chairs and desks to smaller accessories like monitor arms and desk mats.
These accessories are often neglected, but they serve a great role in setting up an ergonomic home office. The good thing is you get them at discounted rates at Autonomous, so investing in them becomes easier. 
Final Words
To summarize, the Autonomous employee purchase program for Amazon workers is the best of both worlds. Both employers and employees get multiple perks when they sign up for Autonomous.
Taking advantages of Employee Purchase Program, you can skip the headache of expense approvals, receipts, and staff reimbursements. It completely streamlines the company purchase process. In just a few clicks, your employees can select products that best serve their needs, and directly request company approval for their order. If you want to know how it works, heading to this Employee Purchase Program introduction blog.
So, we would say that if you are among those Amazon employees who wish to change the way their office looks but are afraid of the budgetary requirements, you should head towards Autonomous and make your first purchase. Let's enjoy and experience it now!
Subcribe newsletter and get $100 OFF.
Receive product updates, special offers, ergo tips, and inspiration form our team.
WRITTEN BYAutonomous
We build office products to help you work smarter.