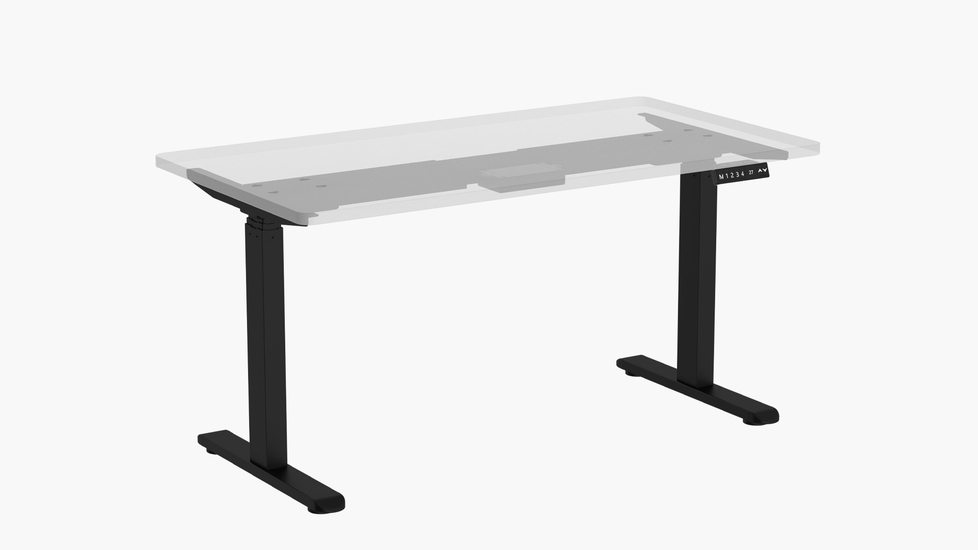 Working from home?
Get special pricing
SmartDesk Frame - Pro by Autonomous x Wistopht
$349
$599
Does your current remote work setup leave you feeling a little unmotivated? In collaboration with Wistopht - experts in intelligent electronics - stand up and take control of your WFH situation. Level-up your WFH experience and stay energized all day long with the Autonomous x Wistopht SmartDesk Frame - Pro.
Ships within 2 business days
|
Free & flexible shipping
|
30-day returns.
Charge it to your company
We can forward this order to an office contact and request payment on your behalf.
Save up to 10%.
SmartDesk Frame - Pro by Autonomous x Wistopht at a glance.
• Not compatible with Autonomous SmartDesk Surface
• 3-stage frame
• Height range of 25" - 51"
• Max speed of 1.6"/sec
• Gloss finish
• Dual motors
• Supports up to 265 lbs
• 50 dB whisper quiet performance
• Simple wire management
• Easy installation
• Digital display
• CE, CUL, CB, SAA, BIFMA certified
• 5-year warranty
Deep dive into specs
FAQs
Don't see the answer to your question?
What is the recommended length & width for the self provided top to match the Autonomous x Wistopht Standing Desk Frame?
The desktop you choose should be within the range of 47-79 inches long, 24-36 inches wide, and 1 inch high. Please note that this frame IS NOT compatible with the Autonomous SmartDesk Surface. Take a look at our full table option
HERE
and choose from a range of compatible tabletops.
Does this standing desk frame use a regular 120 volt outlet?
Yes. Our standing desk is compatible with standard 110 volts - 240 volts outlets. Both currents are automatically converted by the desk. US orders are installed with the standard two-prong plug.
I see that there is a "black box" to be installed on the underside (aside from the control panel), with power and data connection. Is this like a power strip and data plug-in?
Yes, this is the control box. It must be attached under the standing desk to use the keypad. It is connected with the keypad to control the height of the desk, and with the power source to tell the electric motor(s) when to move up and down.
We currently ship anywhere in the USA. International delivery is on the way, we'll be sure to keep you updated!
What is the maximum load that the frame can support?
The Autonomous x Wistopht Standing Desk Frame can lift up to 265 lbs.
I think I want to get a standing desk frame. I'm 6' 3". Is the Autonomous x Wistopht Standing Desk Frame suitable for me?
Yes! Our Pro Standing Desk Frame can rise up to 51 inches (without top). One of our team is 6'5 and uses it comfortably everyday.
Can you give me more information about your 30-Day Trial policy?
If you don't like your desk, we'll take it back. It's that simple and easy. You have until 30 days after delivery to build and use your desk. If you change your mind, you can then request to return the desk for a full refund (we even cover shipping!), no questions asked. This policy applies to all desks delivered inside continental U.S. and returned in their original packaging only. International orders do not qualify for this program. Please note that the returned standing desk needs to be in its original packaging. If not, we reserve the right to refuse your request.
How many amps does this standing desk frame use?
The desk is 110 - 240 Volt
How much is the shipping package weight for this standing desk frame?
Package specifications are as follows: Frame box: 42.3" L x 12.4" W x 8.7" H x 62.17 lbs.
What is the warranty on the Autonomous x Wistopht Standing Desk Frame?
The Wistopht Premium Standing Desk Frame a 5-year warranty for the frame and 3-year warranty for the control box.