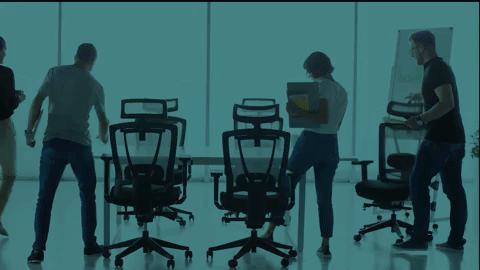 A to Z support
Order in bulk and enjoy the high quality service from our experience and dedicated team members!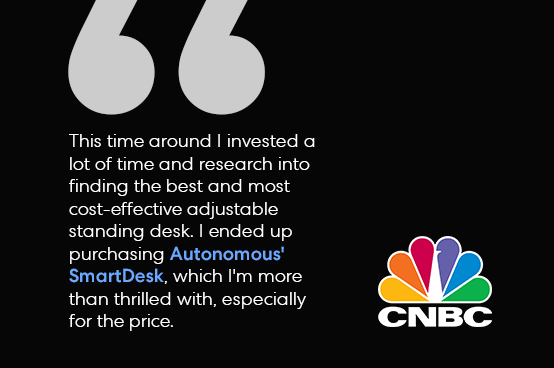 100,000 companies trust us
UL, BIFMA & EMC certified. Plus, up to 7-year warranty. With all our products and services, customer satisfaction is our priority.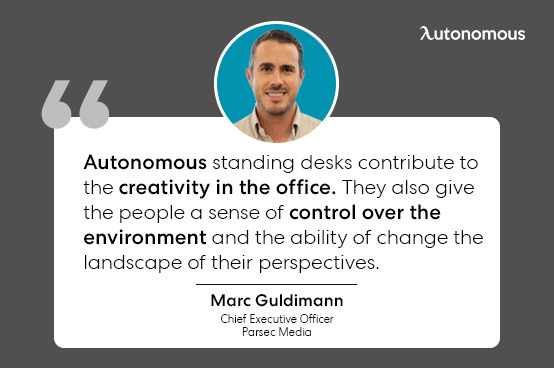 SmartDesk - a new standard of office desk
Tried, tested, and recommended by trusted publications. Take advantage of our 30-day trial now.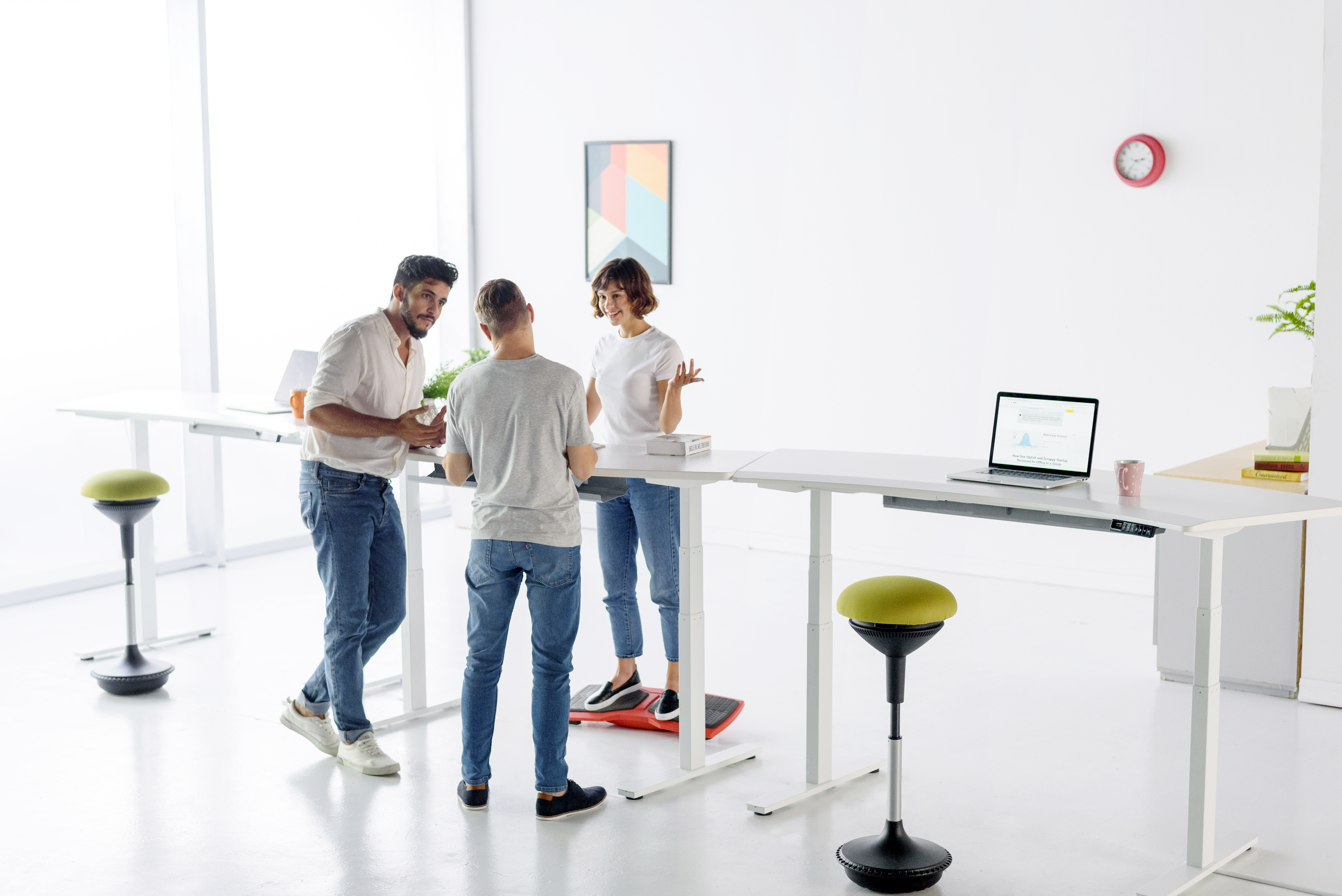 We're committed to making every workday better
Ergonomic smart design supports increased work productivity in the office. Autonomous SmartDesks will see your business performance soar to new heights.
Throughout the pandemic, office workers have adjusted to working remotely or partially in the office as lockdown restrictions are lifted and enforced depending on the severity of the outbreak in different areas. Now, employers and offices around the world are adjusting to a "new normal" which means investing in offices that are smart, ergonomic, and future-proof. Wholesale office desks are a great investment, especially for large offices that need to place furniture bulk orders. While it's good to upgrade your wholesale standing desks every few years, it's even more important to make sure you get the best value for your investment with gear that is priced appropriately for bulk orders. Plus, you want to make sure the equipment you invest in lasts for years to come, while offering your employees the best in ergonomics and productivity boosting features. Smart, ergonomic furniture from Autonomous is a great way to upgrade your hybrid office in a way that benefits your employees for the long term, and gives them added incentive to work in the office. With more and more employees given the option to work from home or in the office, it's best to ensure they'll have a great working experience when they do come to work on-site.
Benefits of buying wholesale office desk
Wholesale office desks are a great way to save on bulk purchases for your office. And when it comes to bulk buy office desks, you'll want to make sure you're buying desks that are ergonomic, robust, and sturdy for a long-lasting investment. Buying wholesale computer desks with ergonomic sit-stand features is a great way to boost your employees' health and productivity, while encouraging them to stay focused and creative. Standing desks are a great way to stave off the negative impacts of a sedentary lifestyle, and they give your employees more flexibility with the way they work at heights customized to their stance and seated posture.
Improving employee's mental and physical health with standing desk
Wholesale standing desks help your employees mix up their routine by working in sitting and standing positions. This is a great way to keep moving and avoid the negative health effects of staying in one static position for too long. Autonomous desks adjust automatically with four memory settings that remember each users' preferences. So not only are they physically healthy, they remember your exact preferences like an office sidekick. When it comes to wholesale office furniture, mental health is a factor to consider as well. Not only can alternating between sitting and standing be good for your physical health, but the activity can actually boost your focus and alertness and give you a more positive mentality at work. Active work is a great way to boost creativity and reinvigorate your mind during that midday slump. You can bulk buy office desks with standing features from Autonomous to make sure your employees get maximum physical and mental health benefits from their office gear.
Best Autonomous standing desks
SmartDesk Core and SmartDesk Pro
The SmartDesk Core is a wholesale office desk suitable for most office workers of average height. It features a whisper quiet dual electric motor that won't disturb other people working in the office when adjustments are made. Plus, it features a minimalist design and is available in a variety of finishes and colors that match your office aesthetic perfectly. The SmartDesk Pro is everything you get in the SmartDesk Core and more. With the Pro, you'll have the same rock solid construction, the same high quality finish, and the same electric motor with an easy control pad featuring four memory settings. You'll also get an added height range for even more flexibility.
SmartDesk Corner
The SmartDesk Corner is a wholesale standing desk that helps you take advantage of every square inch of your space. It's a great executive desk and fits perfectly in any open corner of the office. The same high quality electric motor powers this workstation and gives you even more surface area to work with. If you keep a lot of peripherals and accessories on your desk, the SmartDesk Corner is perfectly suited to keep everything you need right at your fingertips at all times. Best of all, it's available in a variety of colors and finishes that will suit your office aesthetic and blend right in.
Bulk pricing on wholesale standing desks built to last
Take advantage of special wholesale office desk bulk pricing from Autonomous and get your company office upgraded for the future of work. Now's a great time to prepare for getting your employees back to the office with improved tools and furniture that will ensure they can do their best work and boost morale, health, and productivity.
Shop Autonomous today and see all the great products you can choose from to give your office that extra bit of smart, ergonomic functionality that will last for years to come.
Show more