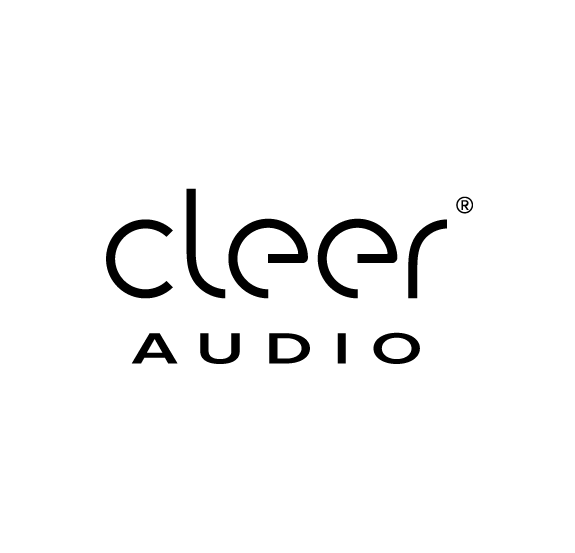 Cleer Audio
Channeling our San Diego, CA roots and decades in the audio industry, we created Cleer to share our passion for the ultimate listening experience.
Need help?
Orders & Returns
CS Manager
Product Compliance
About Cleer Audio
Whether you are a gamer or a remote worker, you need PC accessories like a set of dedicated headphones, headsets, or speakers. Cleer Audio is a San Diego based audio brand whose sole purpose is to provide you with the best audio experience. It uses its unique patented technology to elevate and transform your lifestyle by equipping you with desk accessories that provide you with uncompromised Audio. The company specializes in the production of headphones, earbuds, and smart speakers. There is a one-year warranty on all Cleer Audio products. You can experience the latest audio innovations on Cleer Audio alpha, Cleer Audio ARC, and Cleer Audio earbuds. Apart from that, you can enjoy active noise cancellation (ANC) with Cleer Audio Enduro ANC headphones. Let's read on to find out what more they have to offer.
Cleer Audio Technologies
Whether it is Cleer Audio chipsets or drivers, the technology is the latest, which makes the Audio clearer, balanced, and rich. All Cleer Audio headphones feature patented ironless driver technology, active noise cancellation, and ambient mode. The Ironless Driver Technology is different from the usual single magnet driver designs, which have an ironless driver assembly. It is a set of twenty strategically layered rare earth magnets that eliminate distortions so that your music hits you right in the feels.
Ambient Mode & Noise Cancellation
If we talk about its ambient mode and noise cancellation technology, the company has beaten most of the competitors in the market by using the latest Qualcomm chipset. These chipsets enhance the effect of Cleer Audio's patented noise-cancellation technology. Cleer Audio headphones' ambient mode is quite unique if you compare it with any other headphones in the market. It is the exact opposite of ANC as it allows environmental sounds, which helps you communicate with people sitting next to you. All you need to do is switch a toggle to attain this mode.
Cleer+ App
You can easily connect the Cleer Audio earbuds and headphones with the Cleer+ app, which the company has specially designed to customize your experience. This free app lets you customize your audio profile and experience. You can adjust features like ANC and ambient mode and get firmware updates through it. Not just that, Cleer Audio has recently connected with MiMi health, which will let you run a hearing test through the app. You can even learn interesting things about your hearing health and optimize your Audio experience with Cleer Audio alpha.
What to Consider When Buying Speakers, Headphones, & Headsets
Once you know the tidbits about the Cleer Audio headphones, it is vital to understand the aspects that define the attributes of the best headphones or earbuds. Since headphones, speakers, and headsets are unique desk accessories, there are certain factors that you must evaluate to know whether they will fit your purpose.
Sound Quality & Battery Life
The foremost aspect that makes any headphone, headset, or speaker stand out in the market is its sound quality. You should go for the headphones that offer better quality and ensure a distortion-free experience. Features like ANC make the experience worthwhile as well. That's why Cleer Audio headphones are equipped with such features. The battery life of any headphone, headset or speaker is an issue if you are using a wireless variant. You must go for a device that offers good battery life so that you can enjoy your music sessions longer. Some of you might not know, but audio quality dips in wireless headphones in some cases. This is usually the case with devices that have a shorter battery life. However, if you have selected the device wisely, a wireless device will be more portable.
Brand Reputation
The brand reputation defines the quality that you may expect from any headphones, headsets, or speakers. We believe you should avoid cheap headphones or speakers and low-reputation brands. Brands like Cleer Audio, which are well known in the market for their technology, are better than the rest.
Design & Budget
Once everything is in place, you must decide which headphones will suit your budget. Your headphones design can impact its price. You will commonly find three types of headphones: In-ear, on-ear, and over-ear headphones. Cleer Audio earbuds are an example of in-ear headphones, as the over-ear headphones go above your head like a hairband.
Your selection of headphones design can affect the price too. You can find all these designs in the Cleer Audio store. Now, plan your budget and choose wisely. Good luck!