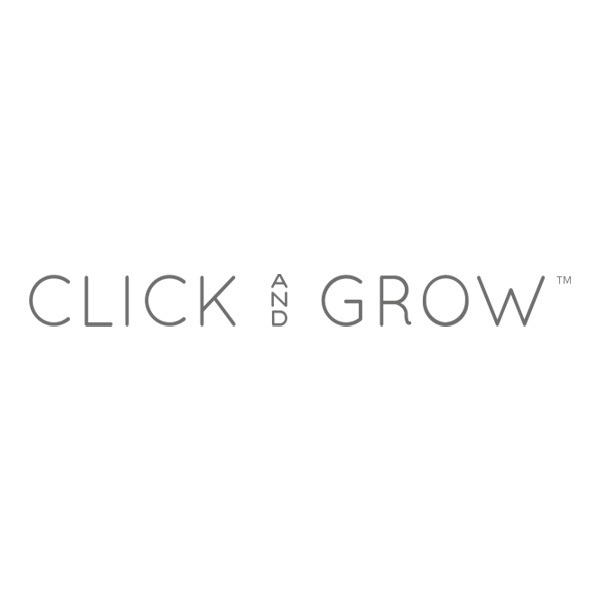 Click and Grow
Bridge the gap between modern life and nature.
Need help?
Orders & Returns
CS Manager
Product Compliance
The term "smart garden" may be familiar to those who follow gardening trends, but for those of us who like to grow the old-fashioned manner (dirty, sweaty, and outside) would not know much about it, well here we are to let you know how Click and Grow x Autonomous are changing the gardening forever with their smart gardening products. Many aspects of our lives have been enriched by technology, and there is no doubt about that. Technology is making us much more efficient, better problem solvers, and less wasteful, from our phones to our laptops to our kitchen appliances. So although you may have an oven that you can pre-heat on your way back from work or an app that records your activity and exercise, now is the time to apply the same tech to the garden.
What Exactly Is Smart Gardening?
Growers that utilize technology to make gardening duties more accessible or more effective are referred to as "smart gardeners" When it comes to irrigation, an automated system is a good example. It's possible to start watering your garden from inside your home while you're preparing lunch using certain irrigation systems that are connected to your smartphone. Technology and smart gardening equipment may help you become a better and more efficient gardener. Click and Grow smart garden has solved so many problems. But did you know that Click and Grow smart technology might be of assistance in the garden as well? Click and Grow smart garden may assist with basic landscaping duties and responsibilities, regardless of whether you are a lazy or uneducated gardener. However, if you do indoor gardening with working from home, learn these tips on work from home office setup.
Working Of Click and Grow- It's Time to Get Smart About Gardening
More and more items are being created to assist us in reducing our carbon footprint, streamlining our daily routines, and improving our purchasing decisions. Plant care, landscape design, and the finest plants for a given location may all be improved by the use of this technology. In an ideal world, gardening would be completely eliminated, allowing just the enjoyable elements of house maintenance to be enjoyed. There are a variety of smart plant monitors by Click and Grow to help novice gardeners get up to speed with technology. Moisture meters, light sensors, humidity sensors, and soil analyzers—all of them may be buried and used without any further tools. The nutrients in the soil may be determined by several people. A Click and Grow garden is an indoor garden that removes the guesswork from producing your own food and herbs. Light, automated watering, fertilizer, and temperature control are all included in most systems. Everything is automated; all you have to do is plant or sow seed. Sprinklers with intelligence - Sprinklers with intelligence do more than just plan watering. It is possible to detect leaks and failures in the system, save water, and make adjustments in response to changes in the weather, all of which may be done from your phone or computer with Click and Grow wall farm.
Take a Look on Click and Grow Best Seller
Mattias Lepp was motivated to create the first-ever automated indoor garden after reading a NASA paper on growing plants in space. the ability to cultivate a garden wherever you are. Every season, you may grow your own herbs, fruits, flowers, and veggies.
SMART SOIL with Professional Grow Lights
An ideal amount of nutrients and oxygen is provided to the roots, and water is uniformly dispersed throughout the nanostructure. The ideal conditions for your plants to grow. Faster germination and development are the primary goals of this variety. Using just 13W of electricity, the LED lighting system saves money and the environment by the Click and Grow wall farm.
SELF-WATERING TANK
An Autonomous self-watering system included in Smart Garden is capable of storing water for up to one month. In-home garden technology at its finest. It is now feasible to cultivate plants year-round in even the busiest families thanks to Smart Gardens. Watering, lighting, and nutrients are all taken care of for you while you sit back and enjoy the results. It's never too early or too late to begin cultivating your own garden and get the benefits of the most flavorful fruits and flowers.