Gaming chairs with no wheels could be ideal for your setup due to different reasons. They might be more convenient than other models, their designs are beautiful, and sometimes, they can be much more comfortable. 
However, as with everything, if you want to buy an ergonomic chair with no wheels for your gaming setup, you'll have to keep different factors in mind. 
In this article, you'll learn about the things to remember when choosing a chair. You'll also know more about the pros and cons of buying wheelless alternatives and get a list of five top-notch options to help you choose the best gaming chair without wheels. 
Things to Look Out for When Choosing a Gaming Chair with No Wheels
If you're getting a gaming chair without wheels, you must take your time during the process and make sure you're picking the best model possible. 
However, knowing which features to look out for before buying your chair is the only way to do that. It might be challenging if you've never put together a gaming setup before, so here's a list of things you must consider. 
Type of Chair
Many types of chairs exist, even if you're looking for one without wheels. You'll most likely still find numerous alternatives, such as height-adjustable, rocker, or stationary models. 
Even though the type of chair you get is not the only feature to consider, you should keep it in mind, especially because it'll affect the price you pay for your furniture piece. 
Lastly, in some cases, a single brand will offer different chair types, and models might have some similar characteristics. Therefore, make sure you thoroughly examine all options before deciding. 
Comfort
No matter which no-wheel gaming chair you buy, it should be comfortable because you'll probably be there for hours. 
Comfort is a must. If you don't prioritize it, you may end up buying a chair that makes you feel fatigued after a while. 
Materials and design influence comfort a lot. At the same time, a fantastic way to know for sure if a furniture piece is comfortable or not is by reading clients' reviews - they're very honest, and you can see what others' experiences were like. 
Build Quality
Buying a wobbly plastic chair might be cheaper, but it may also mean you'll have to replace it sooner rather than later because of its dubious build quality. 
As an opposite example, imagine a gamer buying a ridiculously expensive gaming chair with no legs. Its build quality is mild, so eventually, they also had to get a new one. 
You don't have to pay a couple of bucks or break the bank to get a high-quality chair. Instead, you can look for something in between both ends of the spectrum and make sure that you're getting good enough build quality to last for a while.
Built-in Speakers
In many cases, you'll find gaming chairs with no wheels that have built-in speakers. They're not a must, but they could definitely be a plus. 
If the no-wheel gaming chair you choose has speakers but is way out of your budget, you don't necessarily have to get it. You'll find more affordable alternatives, even if they don't offer the same features. 
On the contrary, if you do like a chair with speakers, you should consider something extra: are they good? 
In many cases, even though chairs have built-in speakers, they don't sound very good. Therefore, you may be paying more for nothing. Make sure you're only picking high-quality options. 
Massage Capabilities
Numerous no-wheel gaming chair alternatives offer massage capabilities that you're able to control in an app or by using a remote. 
Some gamers say that having massage capabilities is a must because they'll spend hours on the chair. Rightly so, having those features might help you unwind and lose tension after long gaming sessions. 
However, if you can't afford chairs with so many features, you shouldn't feel bad. Focus on your budget and on the characteristics you need, and you'll find the best option for them. 
Appearance
People say looks don't matter, but when it comes to gaming chairs, they do. Appearance is key, especially if you're putting together your entire setup and want to make sure you take its style to the next level. 
Fortunately, brands go out of their way to offer clients fantastic alternatives when it comes to chair design. You'll often find the same furniture piece available in different colors and displaying various patterns, so you can choose the one that fits your personality and preferences. 
Pros and Cons of Using a Gaming Chair with No Wheels
Gaming chairs with wheels have apparently dominated the market for a while now. If you watch other gamers and streamers, you might notice many of their furniture pieces have rolling casters. 
Admittedly, having a gaming chair with wheels has advantages. Doing a chair race with another gamer friend can also be very fun. However, going wheelless has numerous benefits too. Take a look at its pros and cons: 
Pros
Even high-quality models are generally less expensive than chairs with wheels.

Assembling gaming chairs with no wheels is much easier and more straightforward.

These models usually come with floor guards to protect your ground.

If you have wooden floors or are placing the chair on a riser or a platform, they're the best alternative. You don't want to accidentally fall down or damage the ground while moving around.

They might look much better in your gaming setup.

 
Cons
Unlike their wheeled counterparts, you can't move them around so quickly.

You'll probably get fewer models to choose from.

Many of them don't have adjustable features. 
The Five Best Ergonomic Chairs with No Wheels
Many factors contribute when it comes to choosing the best ergonomic chair without wheels. However, this article breaks down your options into a list of five top-notch sitting spots to buy. Take a look: 
1. The X Rocker Spur Roker 2.0
Customers have spoken wonders about the Spur Rocker 2.0, and it's why it's so popular. You get volume control, a comfortable seat, and a sturdy quality build. 
Its shape is innovative and modern, so it's one of the ideal alternatives if you're looking for something that will make your gaming setup stand out from the rest. 
However, many gamers don't like this model precisely because of its design. They believe it's too extravagant for them. If you feel like that, you might prefer a more classic alternative, such as Autonomous' office chair options. 
It's a rocker chair, so it'll be most useful for gamers who are closer to the ground. Therefore, it could be convenient for you if you prefer console games instead of PC ones. 
Even though it doesn't have massage features, it includes Bluetooth speakers and a subwoofer for enhanced bass. You'll be able to quickly control the sounds of your game and enjoy an immersive experience, all due to the Rocket chair. 
2. Vitesse Chair
Finding the best gaming chairs for big guys is often very challenging because standard models might not be able to endure your weight and height. 
However, the Vitesse chair could be an ideal alternative because it's a gaming sofa. You can assemble it quickly, it's comfortable, and it has a fantastic build quality. 
This reclining gaming chair is very similar to recliner sofas, and it's best for console gaming. Its design is very straightforward and not too overbearing. However, it still has some color accents that will allow you to get some compliments from your friends. 
Even though it's not a heated gaming chair and it also doesn't include speakers or massagers, it's still very comfortable and offers impeccable build quality, which means you'll be able to enjoy it for a long time. 
3. X Rocker 2.1
An up-to-date visual style is what many people are looking for when they're picking a no-wheel gaming chair. 
Fortunately, it's exactly what you'll get if you buy the X Rocker 2.1. Don't let the name fool you - it doesn't move back and forth. In fact, many people have returned it because they bought it thinking it was a rocker chair. 
It's a beautiful chair and has top-quality Bluetooth speakers for you to immerse yourself in the game you're playing and forget about everything else for hours. However, assembling it requires some time. 
Furthermore, it's not the most comfortable no-wheel gaming chair out there because it doesn't have lumbar support, and due to its materials, you might feel somewhat sweaty after a few hours. 
4. The Homall Chair
Finding a budget gaming chair will probably take some time, but the Homall could be a fantastic alternative if you take advantage of the brand's eight percent off. 
Asides from the money you'll save, it's an ideal option for people under 200 pounds. Since it has lumbar support, you'll be comfortable for hours. 
Keep in mind that due to its design, a part of your back might stick to the material after a while. Even so, it's a comfortable reclining sofa with fantastic build quality. 
The Homall is one of the best gaming chairs with no wheels because it offers various features that make it stand out from the competition. It's not only an immensely comfortable reclining sofa, but it also has massager capabilities for maximum relaxation. 
Its massager isn't very soft, but it's not too hard, either. Compared to other alternatives, it performs above average. 
Lastly, the Homall is available in different colors, so if you like it, you can choose the one that fits the style of your gaming setup. 
5. Inbox Zero Chair
The last option on this list is the Inbox Zero, which is also a budget-friendly alternative. However, how tall you are plays a role when it comes to how comfortable you feel while sitting down. 
This model includes a headrest pillow, but if you're not very tall, it could be uncomfortable. Taller folks think it's a neck support feature and don't mind. 
One of the areas in which the Inbox Zero shines is in its build. It's immensely sturdy, so it'll support your weight for a long time. You won't have to think about replacing the chair in a while!
The Respawn works fantastically for people who enjoy PC games. It has tilt-tension adjustment, a 360-degree swivel, flip-up arms, and other ergonomic features. 
Finally, it doesn't have built-in speakers or massagers, but it's available in seven different colors to choose from in case you want to incorporate it into your gaming setup and take its appearance to the next level. 
Frequently Asked Questions
Are gaming chairs with no wheels good?
Many gaming chairs without wheels are very good. However, you need to find the most convenient model for you. 
As with everything, not all gaming chairs with no wheels will work for everyone. Instead, you'll have to examine different models and choose one that fits your needs. 
Do gaming chairs with no wheels come with a footrest?
Some wheelless gaming chairs include a footrest, but others don't. You'll need to check each model's features to make sure. 
Which gaming chair with no wheels is best for big guys?
There are different convenient no-wheel chairs for big guys. Fortunately, brands always offer numerous alternatives when it comes to gaming furniture. 
Are gaming chairs with no wheels good for the back?
It depends on the model you buy. While some offer ergonomic features, others don't, so you might feel uncomfortable, tense, or even sticky after spending a few hours sitting down. 
Final Thoughts
Wheelless chairs are becoming more and more popular each day, especially because brands are offering clients many different options to choose from. 
In some cases, a wheeless chair might be convenient for you, but it's not the same for everyone. If you want other alternatives, don't hesitate to check out all the furniture pieces that Autonomous offers you. 
To choose the best option, you'll have to evaluate each model, list its pros and cons, and determine if it's the right one for your needs. It might take some time, but it'll be worth it!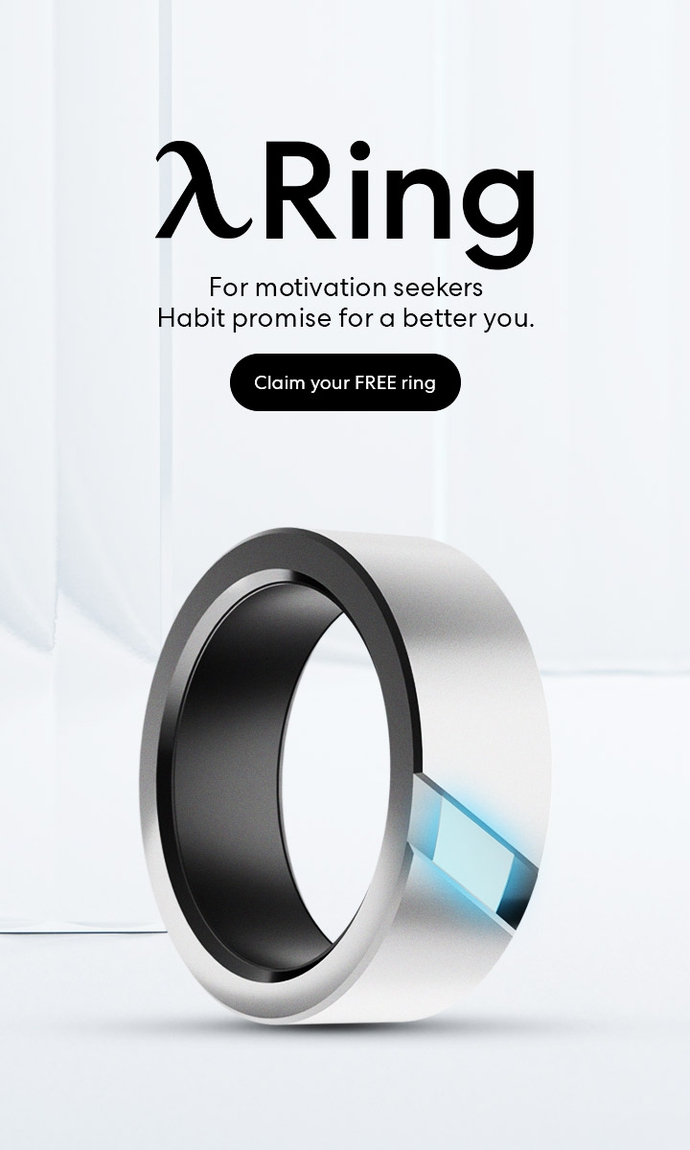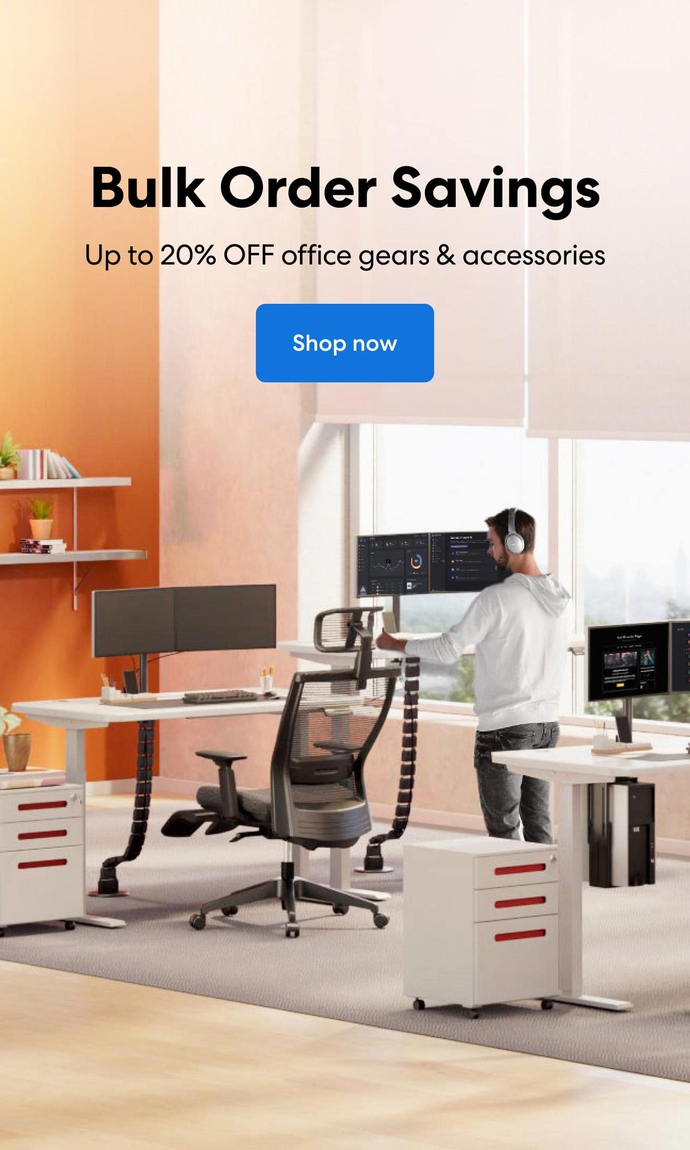 Subcribe newsletter and get $100 OFF.
Receive product updates, special offers, ergo tips, and inspiration form our team.