Smart Products
Floor Gaming Chair Buying Guide: Pros & Cons
521 Views
Although gaming armchairs receive a lot of criticism, the fact is that people buy them only because they are stylish, and as long as it remains stylish, people will continue to do so. However, certain gaming seats are preferable to others, so they're not a bad alternative. Therefore, we'll discuss a few factors in this article that you should consider before purchasing a gaming chair.
Most premium floor gaming chairs provide a variety of advantages to users, which helps explain why they are still in great demand worldwide. But these seats also have their special drawbacks. This article will assist you in deciding whether a gaming armchair is appropriate.
Benefits of Floor Gaming Chairs
Does having the most comfortable gaming chair make sense, or would any armchair in your house suffice? If you're unsure if investing in a gaming seat is the proper move, becoming aware of some advantages can change your mind.
Comfort
The comfort or convenience of this kind of floor gaming chair for adults is one of its key advantages. A comfortable chair could be exactly what some experts prescribed if you're weary of experiencing lifeless legs, painful backs, or neck cricks when you're playing video games. Most of those chairs are well-padded in the backrest, with additional armrests and headrests, which can further boost your comfort level.
Support
Swivel floor gaming chairs provide support in addition to comfort. Good spinal support features high-quality gaming armchairs that effectively prevent lower back discomfort. Many also provide support from the cervical spine up at the back, preventing discomfort in the neck. Armrests assist the arms and help maintain more comfortable forearms and hand postures, which may minimize the risk of overuse injuries.
Adjustability
Many gaming seats are customizable, but not all of them. It is simpler to customize the armchair to your requirements the more adjustment options there are, including the back, seat elevation, and armrests. Your chair will be more likely to give you the comfort you need for extended play sessions depending on the number of adjustments it has.
Increased gameplay efficiency
Some armchairs have loudspeakers integrated into them, and most have vibration settings that rumble in tune with the vibrations from your dual shock controller. Using these features may improve your gameplay experience and make it more immersive. Make sure the armchair is compliant with your consoles or installation if you decide to get one with these kinds of capabilities. Some chairs link with other chairs simultaneously, which is wonderful if you frequently engage with other home members.
Better concentration
It's possible that being supported and comfy in your chair helps you focus and respond more quickly. No one can guarantee that you'll dominate the gaming leaderboard the next time your console is turned on, but it could just assist you in defeating that monster you've been struggling with.
Multifunctional
If you're concerned that you won't use your gaming armchair frequently enough even to make it worthwhile, keep in mind that the majority are suitable for a variety of uses. Standing computer gaming seats serve as cozy yet sturdy office chairs. They may be used when working, studying, or while you are seated at a desk. Rocking chairs are excellent for studying and for relaxing.
Disadvantages of Floor Gaming Chairs
Naturally, gaming chairs have downsides, so it's vital to consider them before purchasing. You may discover your current office chair is ideal for PC gaming, or you may decide you prefer to play computer games on the sofa.
Price: The cost of good folding floor gaming chairs is high if you consider a gaming chair vs. an office chair. Although there are rocking chairs for much less than $100, the better ones cost between $100 and $200. Larger gaming seats are considerably more expensive, with high-end models costing $300–500. This expense may be too high for certain purchasers. Of course, there are affordable solutions. However, some people prefer to use the armchair they already own than invest in a subpar chair.
Size: They are very bulky, which may turn you off. Since gaming standup armchairs are generally larger than regular desk chairs, they could be too big for a small room or office. Rocking chairs can occupy too much floor area in a tiny lounge room while being considerably smaller and frequently folding so you can keep them whenever they are not in use.
Appearance: If you're passionate about interior decoration, you might not want to let a floor chair for adults of this sort into your house because they aren't always the most appealing or polished pieces of furniture. Of course, some more fashionable options are available, but they are likely to be more expensive and may come at the price of some functionality.
Possibly lead to excessive usage: When it's crucial to feel secure and supported while gaming, it's not healthy for anybody to sit for long periods. The odd marathon gaming experience is OK, but habitually playing video games for 8 hours a day may be bad for your health. It will be wiser to continue with a less comfy gaming chair if you believe you won't be getting up from it much.
Here Are the Best Gaming Chairs You Should Purchase
After an 8-hour play session, or if you spend all day working and playing games at night like many of us, you will be glad you invested in one of the finest adjustable floor gaming chairs. Each chair recommended below has been thoroughly tried and tested by our staff to ensure that it meets our standards for elegance and comfort.
1. SL4000 Gaming Chair by Vertagear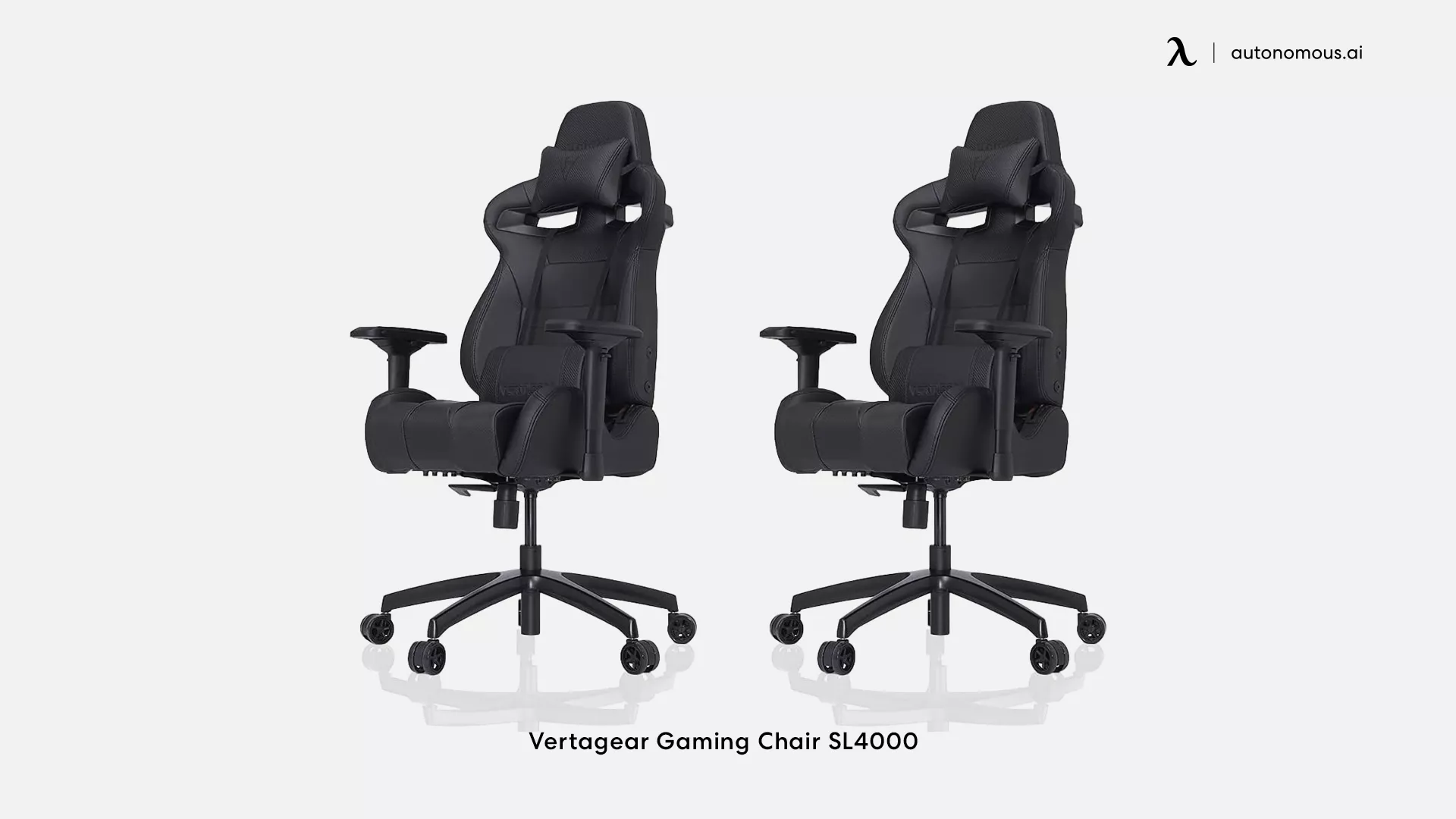 This is the most comfortable gaming chair which offers you a ton of relaxation and pleasure. Poor sitting posture can lead to persistent discomfort and deteriorate your general health. It's essential to use a good ergonomic computer gaming chair. Playing video games for extended periods might strain your neck or back and cause serious ailments, including arthritic and joint discomfort.
2. Karnox Slate Gray Gaming Chair
This much-ventilated gray fabric gaming chair aids in preventing heat buildup. For its beautiful structure and distinctive gentle touch, the seat's fabric mixes the two-tone fiber sand techniques with a long fiber dyeing process. This gaming chair has a big seat, a tall backrest, and a cushioned headrest.
Hey, you have special pricing through your company.
Get exclusive rewards
for your first Autonomous blog subscription.
WRITTEN BYAutonomous
We build office products to help you work smarter.