Smart Products
Modular Desk System for Office: L-shaped, Cubicle, Standing Desk Ideas

Autonomous
|
Oct 23, 2021
2,223 Views
Many managers don't know how much a modular desk system might help them boost their workers' productivity and improve their office. When you need to redesign your workplace, the number of alternatives might overwhelm you, which is why this guide offers you everything you need to know about one: modular designs. Read on and find out more! 
Why You Should Choose a Modular Office
Modern times have a lot to offer in terms of ensuring you and your workers get the best office you can. However, that doesn't mean that putting together a workstation is easy. On the contrary, in many cases, you might have a challenging time trying to choose the best options. 
There are many different alternatives when it comes to choosing the office style for you and your workers. When you're choosing one, you need to consider both comfort and efficiency, and balancing both of those aspects might be complicated at times. 
On most occasions, you might simply want to go for a customizable workspace, so you can change things around and adapt the office to your workers' needs. Nonetheless, you still need to choose the types of office desks you have to include, and many other things. 
However, there is one option that undoubtedly gives you the best of both worlds: the modular office. With modular office furniture, you can choose comfort while still ensuring everyone is efficient at their jobs. 
The Benefits of Modular Offices
Modular office workstations offer benefits no other office desk systems can give you, especially if you have little space to work with. It's a great alternative to go with if you want something affordable but stylish, especially if you enjoy mixing and matching different furniture pieces. 
When you organize a modular office, you can pick an item like an ergonomic chair. Then, you can choose another one belonging to a different collection, and mix them, so your surroundings have a unique style. Depending on what you're going for, you can get all sorts of outcomes – vintage, classic, or even modern.  
One of the best advantages of modular design is that you can get remarkable results without spending a fortune. In many cases, your budget might not be very high, but you may still want to give your employees the best workstations you can, which might make you anxious or scared of not having enough money to pay for all the furniture. 
However, you don't need to worry about that if you're choosing a modular design. Instead, it's the ideal alternative for you because you can combine the items that fit your budget, and even include some office desk décor. 
What You Should Never Forget
Sometimes, managers or HR people blindly choose some pieces of furniture by going for looks only, and they don't consider comfort or usefulness. Having a beautiful office feels fantastic, but you should also keep in mind that it needs to be efficient. 
The good thing about modular office workstations is that you can literally do anything you want with your surroundings. You can even buy wholesale office furniture if you prefer purchasing bulk items instead of spending time finding the best combinations.  
Even though designing a comfortable and efficient office for your workers is not easy, modular office furniture can make things less complicated, and you should strongly consider it when you're evaluating all your alternatives. 
Why Desks Are Important
Your workers probably spend hours in front of a computer, typing and completing their to-dos for the day. Therefore, they need a reliable piece of furniture where they can support their elbows from time to time, store the items they need, and much more. 
If your workers don't have a modular desk system, they might not be able to work comfortably. In turn, that could mean a productivity drop, especially if they also don't have other modern office items to help them during their long days in front of the computers. 
Your workers are human beings, and they need proper furniture items to ensure they can successfully complete their tasks. Having a to-do list is not enough – you also need objects to help you during the process.  
Thus, as a manager, it's your responsibility to ensure that every worker has a modular furniture desk to work with. At first, it might seem complicated since you need to organize the workstation and invest some money to ensure each person has their space, but once you do that, you might look back and feel proud of your fantastic decision. 
Boost Your Workers' Productivity
Many managers and HR staff make one pivotal mistake: they believe workers can be productive if you simply expect them to. Unfortunately, things are not that easy. Instead, you need to motivate them and provide them with adequate conditions, so they can quickly get through their tasks and make your business grow. 
When you only focus on results instead of caring about the process, you could wrongly believe that your surroundings have everything they need to allow your workers to do their job. However, you should look closely – do they have a corner desk? Are they comfortable while they're sitting down? Would an electric standing desk work better for them? 
One of the most important aspects you should consider to boost your employees' productivity is to give them the furniture they need to do so. With a modern modular desk in the modular office furniture collection, each of your workers can organize their belongings, computer, keyboard, and everything they need. 
At the same time, ensuring that your workers have a modular desk system guarantees that they feel motivated. You are providing them with items they need to perform better at their jobs, which might boost their mood each time they sit down to work. 
Nowadays, managers are starting to realize the benefits of boosting their workers' productivity. Productive employees not only complete their to-dos faster but also do so effectively. Their performance might be incredible – more than any other time before! Therefore, why not give a modular furniture desk a try? 
Modular Desk System for Office Alternatives
Choosing a modular furniture desk might sound like a straightforward process, but there are many things you should keep in mind before buying. You have to evaluate the style of the desk, its color, price, and size.  
If you buy a desk that's too large, for example, it might not fit in your office. Therefore, you need to carefully evaluate top options before you make your purchase. Take a look at several fantastic alternatives you could go for. Here are some top desks for your office desk systems.
1. SmartDesk Pro by Autonomous
It's hard to find a desk that has it all, but the SmartDesk Pro is definitely a strong option in that regard. With three different frame colors to choose from, and six colors for the top (going from white matte to walnut and more), this piece of furniture offers remarkable features that no other provides you with. 
The SmartDesk has adjustable features, so you don't need to worry about it not being the right height for you or your workers. Furthermore, it offers both XL and regular options, has a solid frame made of steel, and a seven-year warranty to ease your mind in case you have any problems. 
Overall, the SmartDesk is probably one of the best alternatives you could buy if you're looking for efficiency, beauty, and trustworthiness.
2. Autonomous' SmartDesk Corner
Autonomous is one of the most known brands when it comes to creating top-of-the-notch desks. Therefore, if you want to ensure your office's modular desk system is effective and beautiful, the L-shaped standing desk might be what you're looking for. 
Even though there are other options on the market, none of them offer what the SmartDesk Corner can give you. Its frame is white, and you can choose either black or white for the top, which is convenient if you want it to fit your office's surroundings. 
This wonderful modular furniture desk has a weight capacity of 400 lbs., so it's more resistant than many other desks. Moreover, its solid steel frame makes it sturdy but comfortable, two things you might want to ensure each time your workers sit down to do their job. 
The SmartDesk Corner is many people's favorites since it has a modern design, it's made of incredible materials, and it is budget-friendly because it has different payment options. You can save up to 10% if you charge it to your company, so why not go for this wonderful piece of furniture? 
3. L-shaped Corner Desk by GreenForest
Workers who need a lot of space for several documents often go for the GreenForest since it's big enough to fit a lot of items you might need while you're completing your daily tasks.  
Additionally, GreenForest's option is completely made of eco-friendly materials, and its board is moisture resistant and scratch-resistant. Thus, if you're looking for something durable, reliable, and environmentally friendly, this might be a good alternative to examine.
4. Hollow-Core by Monarch Specialties
Monarch Specialties is a brand many people recognize due to its high-quality office desks, and the Hollow-Core is a good example of that. 
Buying the Hollow-Core is a great idea if you need a lot of space to organize different items. Its tabletop is 60 inches long, so it's perfect for people who need to have up to two different monitors while they're working. 
5. L-shaped Desk by Mr. Ironstone
Another wonderful modern modular desk is Mr. Ironstone's option, which is also a fantastic alternative for workers who need a lot of space since its tabletop is 59 inches long. 
Mr. Ironstone's L-shaped desk has a beautiful and sleek design, and its frames are made to act as footrests. The top of this modular desk system is waterproof and anti-wearing, which is why it can last a lot of time before you have to replace it. 
Lastly, Mr. Ironstone's L-shaped modern modular desk is also an ideal option if you want to ensure your workers sit comfortably while they're working – its triangular shapes under the middle part ensure that the user's legs are completely free of obstruction when they're sitting down. 
6. Ashley Baraga's Signature Design
This L-shaped modular desk system is a wonderful choice if you want to ensure your office looks luxurious, elegant, and sleek. It's completely white, so it might help your surroundings appear neat and tidy, which is something many managers want, especially if they hate clutter. 
The Signature Design by Ashley Baraga is beautiful, but it's also incredibly useful, which is why it's so popular. It includes a dry-erase table, it's 30 inches high, and you can easily assemble it for left or right-hand users. 
7. L-shaped Desk with Storage Shelves by Bestier
On some occasions, you might need a desk that can work for multiple things, especially if you don't have much space in your office. Consequently, an option like Bestier's may be what you're looking for – it has storage shelves, and that's very convenient for workers who need a lot of space to organize their belongings. 
Furthermore, Bestier's L-shaped desk is made of eco-friendly and sturdy materials and has a steel frame, so it can last a long time. It's simple, reliable, and useful. 
8. Vivo's Stand-up Desk
The last item on this modular desk system list is Vivo's height-adjustable desk, which offers unique features as well. Overall, ergonomic standing desks give you options nothing else can, and you should keep that in mind when you're setting up modular office workstations. 
Vivo's modular furniture desk has height-programmable options, so you can customize it however you need. Additionally, its steel frame can support up to 200 lbs., which is not as much as Autonomous' options, but it's still convenient for many people. Lastly, it's somewhat expensive, so evaluate everything before you choose what you're going to buy. 
Keynote Takeaways
A modular desk system is essential if you want to boost your workers' productivity and ensure they are motivated when they sit down to complete their to-do lists. At the same time, it guarantees that your employees have enough space to organize their items, so choose the best desk on the list and improve your workplace.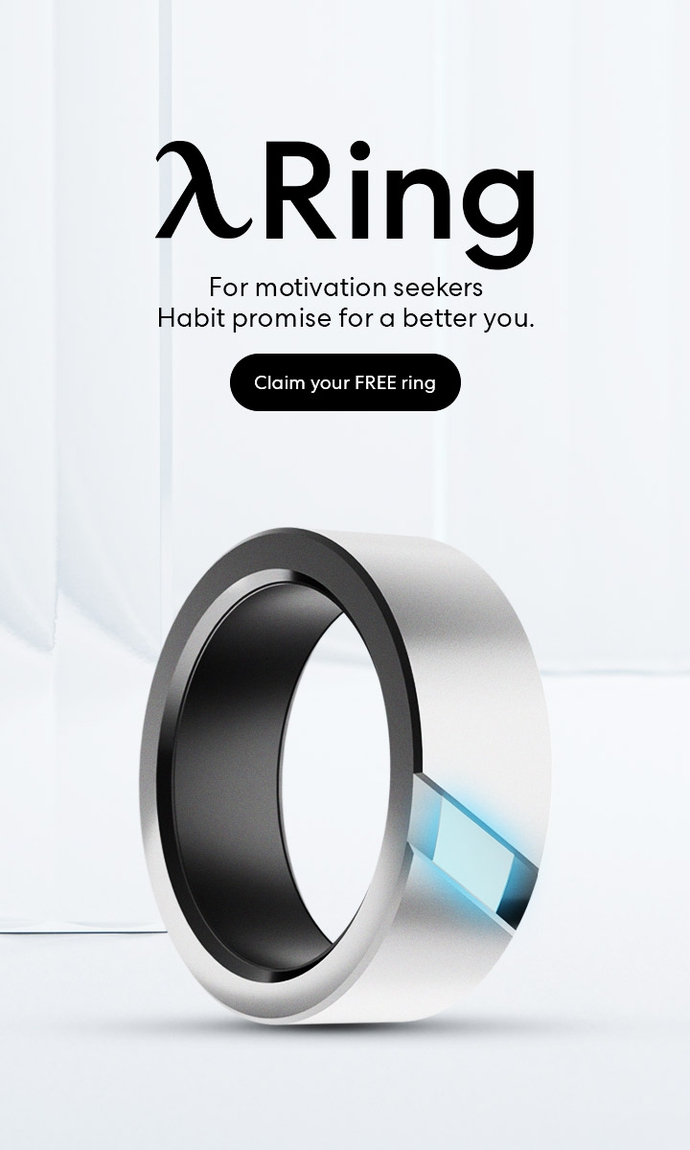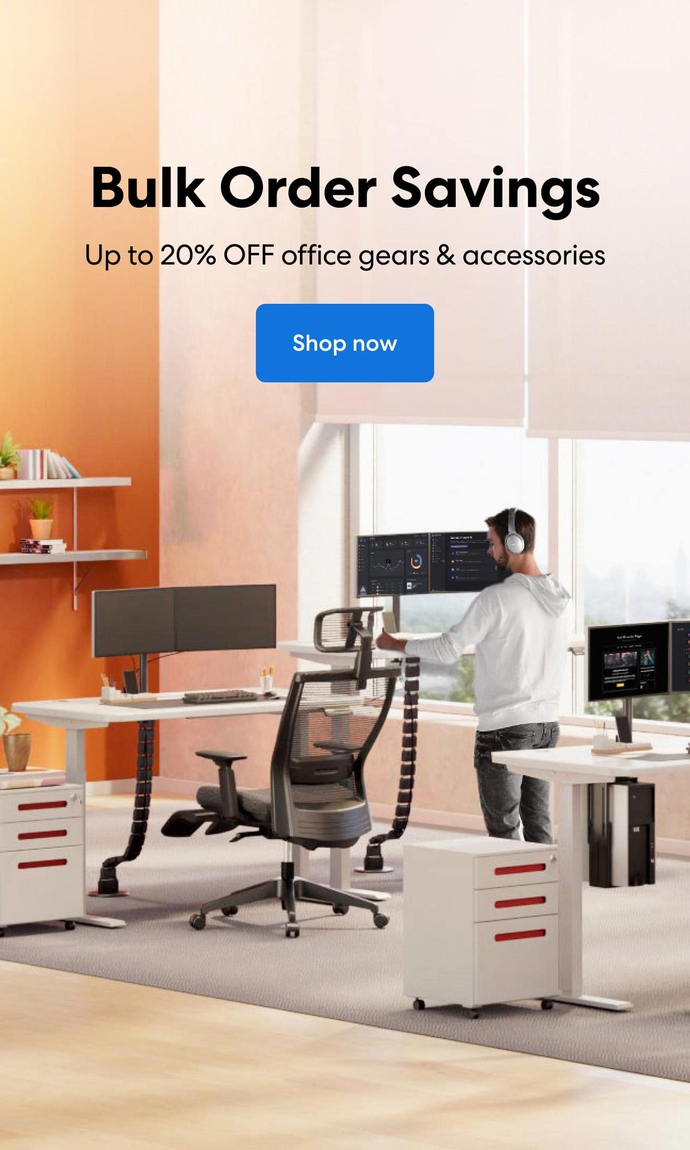 Subcribe newsletter and get $100 OFF.
Receive product updates, special offers, ergo tips, and inspiration form our team.