Smart Products
Choosing an Office Chair with Adjustable Arms: 15 Options

Autonomous
|
Feb 28, 2021
3,481 Views
If you don't currently have a reliable office chair with adjustable arms, it may be time to review your office setup. You would be here all day if every benefit of an adjustable armrest office chair were to be covered in detail. Sitting comfortably is one thing, but what about meeting your ergonomic needs? Adjustable armrests are among the essential ones, and you should never consider buying a desk chair with adjustable arms that does not provide you with that kind of freedom.
Some chairs have no armrests at all, while others have a pair with static positioning. It's not impossible to be comfortable in a chair that does not allow shifting of the armrests, but that would mean your preferred dimensions would always happen to align with the default ones. This is not the likely scenario, so you may want to consider ensuring that you get an office chair with adjustable arms. 
A comprehensive office chair with armrests buying guide can assist you in making your selection. Apart from checking for the adjustability, there are a few other elements that you need to be looking for. The guide helps keep you on the right track, so you're not disappointed after making your purchase. 
Remember that an office chair with adjustable arms is a long-term investment, so it's critical to get things right when you buy one. 
Why Armrests Are Important and Belong with a Back Support and Footrest
Ergonomic chairs are designed to provide practical support and comfort to their users. Each feature targets a bodily need to keep things in check.
Back support, for example, exists to keep the spine in a neutral position by offering support as needed. Different chairs go about lumbar support in different ways. Some align themselves with the contours of your back, while others may force you into the right position. Regardless of how the manufacturers go about it, the point is to protect the health of your spine and prevent or mitigate low back pain.
Footrests are synonymous with recliners, and they are intended to create a relaxing space for office chair users who may be experiencing workplace fatigue and other issues. Some people even use them for sleeping purposes.
Armrests also fall into this category by giving you somewhere to place your arms between active periods. Note that they are not meant for your arms to be rested on continuously as you work. Doing so would be counterproductive, and there would be questions raised about how healthy such a practice is. If you want the best value for your buck, try to seek out an ergonomic chair with all these features present. 
Computer Chair with Adjustable Arm: The Choices
Now that you have a better understanding of what it is you're looking for, it's time to dive into some of the best choices available on the market. All the listings have armrests that adjust in different ways. Carefully consider all the options, and choose the best-suited one at the end.
1. Autonomous Kinn Chair
The final and best ergonomic office chair with adjustable arms present is the Autonomous Kinn chair. There are so many innovations and futuristic features, such as the unique fishbone design, molded after magnetic fields, that not only supports your back, but also actively repositions you. There is an adaptive headrest, a comfortable seat spring, and armrest adjustment too! 
The unit is designed to give you a full range of motion as you work and promote the best of your well-being in a much better way than other office chairs typically do. It helps you have the right sitting position while working. You need not look any further than the BIFMA certification to prove where the chair stands.  
2. Autonomous ErgoChair 2
Autonomous ErgoChair 2 is one of the top ergonomic chair options that is currently available on the market. It is one of the best desk chairs with adjustable arms. There are many adjustability features, including headrest height, headrest tilt, tilt mechanism, back tilt tension, seat tilt, back tilt angle, armrest height and direction, and seat height. 
It's designed to meet every need an office worker could have where comfort and functionality are concerned. That's what makes it the perfect item to compliment your office desk, and you should feel better just from using it.  
3. Autonomous MyoChair
The Autonomous MyoChair is a surprisingly affordable option for a computer chair with adjustable arms when you consider the level of comfort it brings to your office space. There's a headrest present to support your neck and upper spine, as well as a tremendous reclining capability to improve the comfort potential.
The design is intended to provide you with comfort throughout your entire body, and it's hard to say that the target is not well met. The color options available are neutral, which makes it suitable for any office space. Adjustability features include extendable footrests, seat height, headrest, and armrests. 
4. Herman Miller Mirra 2 Chair
This design is strikingly like the number 7 entry on the list. There's no surprise there as both office chair designs come from the same manufacturer. The cost implication is almost the same, but this alternative is slightly more on the expensive side. All the essential adjustable features make a return, and yet again, the armrests and lumbar support are optional and require an additional payment. 
If you can afford it, give this chair some serious consideration for your body's sake. 
5. Herman Miller Aeron Office Chair
Here lies one of the flagship designs under the Herman Miller banner. Affordability is not one of the considerations that this office chair with adjustable arms meets, so be prepared to spend a pretty penny if you want to become the proud owner of one.
It's not hard to see the value with the various premium options in the design. The best way to describe the customization level is that the chair can adjust to any position you could be in as you work. So, armrest adjustability is the tip of the iceberg.
6. Hon Exposure
The Hon Exposure maintains a solid standing for being a very well-built office chair with adjustable arms that doesn't require you to go bankrupt. It has a weight limit of 250 ponds and leans on a mesh backrest design to keep things cool as you work. The 20-inch seat width should be more than enough for most office users, and it's simple design makes it versatile enough to fit into almost any office space and layout.
Lumbar support is present too, and the adjustable features include the height and armrest adjustments. The Hon Exposure managed to strike the perfect balance between functionality and cost, making it highly recommended. 
7. Space Seating Professional AirGrid
The next office chair with adjustable arms is the Space Seating Professional AirGrid. The name would lead you to believe that you're dealing with some spacecraft. Like the Hon Exposure, it can accommodate a weight limit of 250 pounds. A leather seating pad is used with a backrest that capitalizes on the mesh to prevent you from profusely sweating, which can make your work very uncomfortable.
It features adjustable elements such as height, seat tilt, and armrests. While you may not be able to adjust the said armrests by angle or slope, you can shift them left or right as you desire. 
8. Ticova Ergonomic Office Chair
This office chair also falls into the realm of prices that isn't too outrageous. One of its standout features is its completely customizable headrest that contributes to protecting your upper back, head, and neck. Tremendous lumbar support is present here for your lower back health needs,and it's ergonomic chair with adjustable armrests
The seat height can also be changed, which means that the experience can be reliably customized to your liking. The mesh backrest design makes a return here, so expect to stay cool and dry.
9. Gabrylly Ergonomic Mesh Office Chair
This desk chair with adjustable arms also has a mesh backrest at the center of its design. Additionally, The surface area of the headrest present also uses mesh, which means you get the same kind of cooling effect behind your neck and head. The curved design of the seating pad should wrap around your base for a divine seating experience. Seat height adjustment, lumbar support, as well as headrest and armrest adjustments are available. 
Don't forget to avoid spending the whole day in a seated position, as doing so can have some adverse effects on you. 
10. Hbada Office Chair
The price tag on this computer chair with adjustable arms is incredibly low when compared to most others. Don't let that discourage you, as a low price is not always a low-quality indicator. it's quite the contrary with this office chair that is almost guaranteed to surprise you with how well it functions and how great it feels when you consider the price requirement.
The main drawback of the design is that it's not conducive to those who are over 6 ft tall. They can use it, but they won't get the same kind of feel from it. While the armrests are not movable in their active positions, you can flip them upward to easily slide the chair under a desk when it's not in use. 
11. Duramont Ergonomic Adjustable Office Chair
While this Duramont design is not the most expensive ergonomic chair globally, it's also not the most cost-effective. However, the design choices make it worth it in many ways. The back mesh is breathable, there is a headrest present, and many adjustments are available. 
The headrest can be adjusted where height and angle are concerned, the armrests allow vertical and horizontal adjustments, the backrest has tilt and tilt tension adjustments, and the lumbar support inclusion can facilitate positioning and firmness adjustments. You typically get all of these in one package when the chair is more expensive, but Duramont knows what it's doing. 
12. Humanscale Freedom
It's essential to start by saying that this office chair with adjustable arms is not affordable by any stretch of the imagination. Humanscale is known for its high-end designs, and the prices tend to match. It looks marvelous and futuristic and features a leather design that lends itself to effective cleanliness. The chair is even able to absorb a drink spill with no difficulty. 
The knobs and levers that are synonymous with most adjusting mechanisms are not present here. Instead, the unit uses dynamic adjustment to evaluate situational requirements continually. Upon doing so, the chair automatically adjusts to provide the optimal ergonomic needs at any time. 
13. Branch Ergonomic Chair
This is another design for an adjustable armrest office chair that is intended to balance affordability with quality. The manufacturer achieves this by bringing as many premium features to the affordable price market as possible. The appearance is one such quality, which is likely to make you wonder if it costs what is posted.
The comfort-based adjustability features include seat height, tilt tension, armrests, lumbar support, and seat pan depth. It shouldn't take too much for you to get this chair feeling just right for your ergonomic needs. 
14. Herman Miller Celle
If you know anything about the high-end office chair market, you know that Herman Miller has established itself as one of the top manufacturers. It tends to price them quite highly, but this model is a bit more affordable than a couple of the other standard ones. It is still important to note that this is not a budget computer chair with adjustable arms.
The comfort that this unit brings is nearly unbelievable. Several ergonomic features contribute to the quality. One of the most distinct is the polymer cells and loops design that conforms the chair to your body's shape. Ventilation is present and a host of adjustments, such as tilt tension and seat depth. Armrest and lumbar support adjustments are not available by default, but they can be added for an additional cost. 
15. Steelcase Gesture
The Steelcase Gesture is next, and it also falls under the high-end spectrum. It is a good option for an adjustable armrest office chair. The seat is impressively designed to give you a customized, comfortable, and health-supporting fit. Additionally, the back area mimics the spine's natural motion to preserve yours and keep it in an optimal position.
There's a reclining feature present, and as the chair begins to tilt, the armrests begin to shift to accommodate your arms in the new position. There are other technological innovations present that make for a solid package.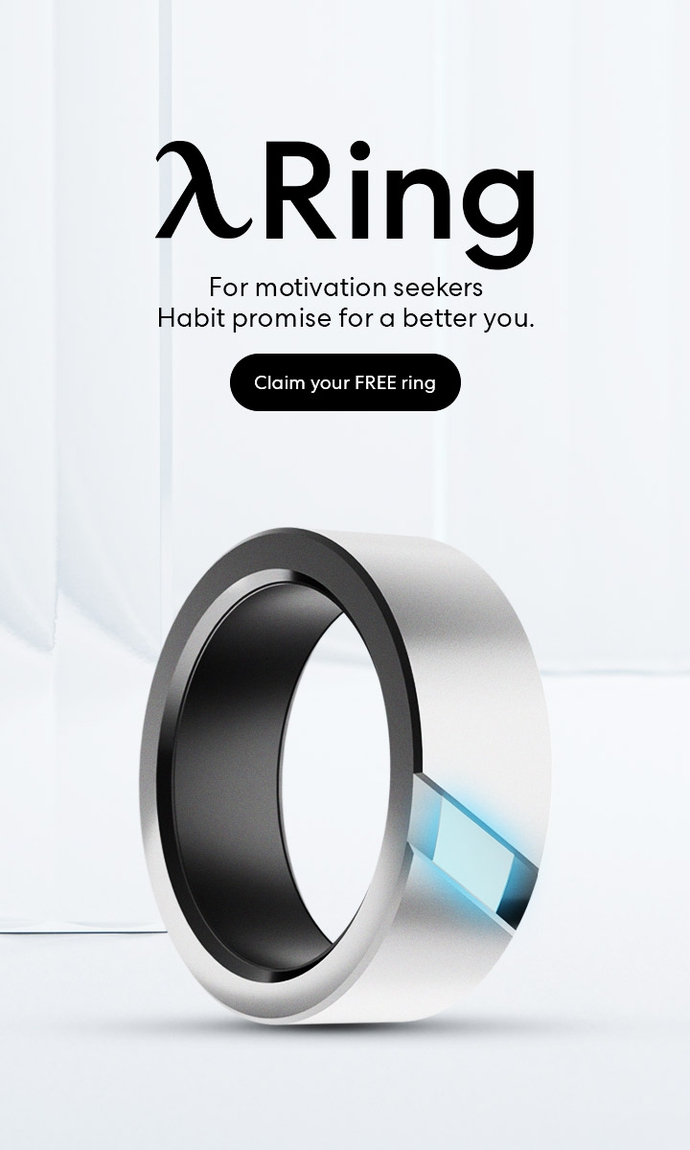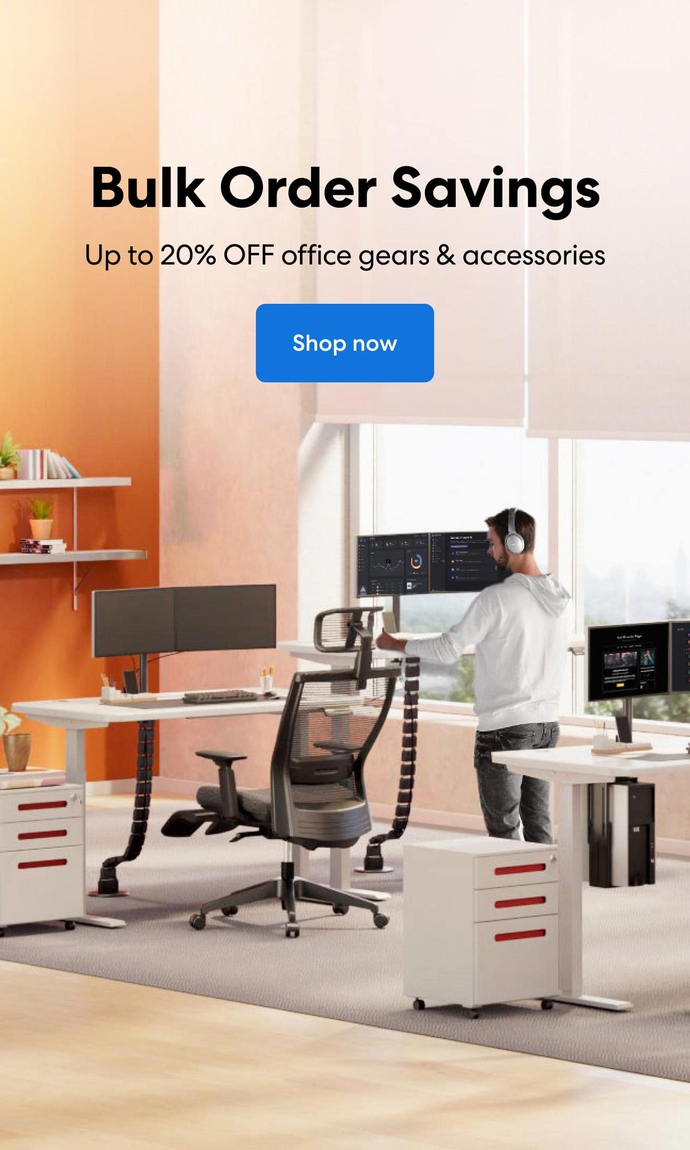 Subcribe newsletter and get $100 OFF.
Receive product updates, special offers, ergo tips, and inspiration form our team.