Workplace Inspiration
20 Ideas to Build Your Dreamy Home Library Office

Autonomous
|
May 25, 2023
549 Views
Many workers dream of having a home library office space, especially if they're bookworms. You can organize your work supplies, and when you feel tired, sit down and read to unwind and forget about your job for a while. 
In this article, you'll find a list of the best 20 ideas to turn a simple room into a dreamy and beautiful library. Read on and choose the alternatives that suit your preferences and budget!
Great Ideas for your Home Library Office
Go for an Old School Look
Many people think that the perfect home office setup has a classic style. If you want to feel like Hemingway while you're inside your library, this option could be ideal. 
To get an old-school look, you can hang vintage lamps and use muted colors on the walls.
You'll need a round side table and an antique chair, and a few small paintings on the wall can give your room a homey feel too. 
Multipurpose Library
Many people don't have enough room to have both a library and an office space. On some occasions, you might have to combine the two. 
Fear not, though. You can design a fantastic home office library by visually dividing the space. Put your work desk and chair in one spot, and if you're adding a lounge sitting spot too, put it somewhere else. 
When you leave your work chair to rest, you'll be able to sit down on your sofa to read your favorite books. 
The key is to make the room functional. Therefore, you'll have to add the items you need while working and also make sure your furniture pieces match the style you're going for. 
Freestanding Library
A freestanding home library office space could be the ideal alternative if you want something that looks more casual. 
Install a warm-looking wood bookshelf and go for an all-white decor. Then, add your books and decorative objects to give your surroundings some life. 
If you want, you can add a plush-style armchair and a small side table, which will make up a comfy place for you to sit and read.
Get an ADU
A prefab accessory dwelling unit is one of the best alternatives if you're planning to design a library home office space. 
If you get a prefab studio, you'll get to design the interior of a compact space, which will be ideal for you to get work done and relax by reading your favorite books or listening to soft music. 
In your office pod, you can add bookshelves or go crazy and stack them up, giving your surroundings a purposely messy (but modern and fun!) look. 
A prefab house addition is the best alternative for those who want to separate their workspace from their personal lives. You can revamp part of your ADU and turn it into a library to ensure you're always ready to take on any task! 
Since you'll have a lot of space to play around with, you can make sure that the style of your surroundings matches your personal preferences. Plus, if you ever get bored, you can change it.
Family-style Library
Many families enjoy afternoon reading sessions or spend some quality time together playing board games or discussing books. 
If you love this idea, you can turn your home office library into a space for all your loved ones. Add a spacious and comfortable sofa and make sure everyone's favorites are on the bookshelves. 
You can even add a bed for your pet if you want. Go for neutral colors that invite everyone to have a fun and relaxing time while they're there, and make sure the space is correctly lit to protect people's eyes. 
Choose the Ultimate Design
Some bookworms just need their space to have numerous books, from the floor to the ceiling. This is the definition of the ultimate design. 
Your home office library must be comfortable, but it should first and foremost be the place for you to organize all your books. 
Therefore, many office library ideas consist of just organizing your volumes and adding a comfortable chair for you to sit down and read. If you're able to, you can also incorporate a fireplace.
Room for Two?
Even though many people love shed house ideas, you might not be able to afford to get a prefab ADU. If that's the case, you shouldn't worry - you can still design a beautiful and functional library. 
If you don't have much space available, make sure you use it correctly. Moreover, try to take advantage of natural light. 
You can get extra comfort, even if the space is very compact. To do that, you'll have to add fluffy pillows and cushions instead of chairs.
Home Office Guest Room
If you don't have much space at home, you might be torn between getting rid of your guest room and turning it into an office or staying in the living room, or worse, your bedroom. 
You need a functional and comfortable space while working. The ideal option would be to get a prefab office and separate everything, but if you can't do that, there are other alternatives available. 
Instead of completely getting rid of your guest room, you can add some shelves and a reading chair. Incorporate your desk and devices into the mix, and you'll be ready to do your job! 
Whenever you have family or guests coming, you can move things around as you see fit. It's not the most comfortable option, but you could make it work. 
Black and White Library
Relying on the correct color palette is essential when you're designing a home library office space. Some people have used colors that are too bright or distracting. Later on, they might have to change them because they don't help them achieve their work goals or relax. 
You can never go wrong with a black-and-white library. With it, you'll get a classic look, and if you want, you can add splashes of color here and there to make it more modern. 
To break up the sobriety of the colors, you can also add mismatched chairs or plants. They'll freshen up your environment and make the style of your home office library come together.
Highrise Style
You have to take advantage of luminous spaces if you're lucky enough to have them. Therefore, if you get plenty of light coming into your home office library, go for the high-rise style.
Don't cover any windows or light sources. Instead, place shelves around them, and use them to organize your books, decor, and plants. 
If you have enough space, you can add a reading desk and a sofa, which allows you to share your room with someone else if you want to. 
Family Lodge
You might've seen many fun, family-friendly, relaxing backyard ideas. However, you can also incorporate these vibes into a home office library. 
It's a matter of correctly balancing your furniture pieces. The idea is to make them functional for you and the rest of your family. 
You can add a few pillows and cushions for the kids, for example, or even a kid-sized rocking chair. Don't forget your desk and sofa, and try to incorporate different things that will encourage the whole family to use the space. 
Build a Guesthouse Library
Bookworms know that one of the greatest pleasures in life is to show books to friends and family, especially if you have a beautiful collection. 
The best way to achieve this is to ensure your home office shelving options allow you to display your books. However, you can take things to the next level and turn your home office library into a guesthouse. 
Add a comfortable armchair, a desk, and a sofa for your guests to be able to sit down and read if they want to. Overall, the best part of this idea is that others will get to interact with your books.
Built-in Library
Taking advantage of your space might be very challenging, but it's completely possible. To achieve it, you'll need to design a book-lined getaway nook for reading, playing music, and relaxing. 
Since you're building the shelves on the walls, you can paint the walls a bright color, such as emerald green. It'll add depth and make the objects pop, especially if your shelves are white since you'll be able to make sure the space is airy. 
Craftsman Library
Another popular home library office idea is to turn your space into a craftsman's room. It will allow you to engage in your favorite hobbies aside from being the ideal quiet space for working and reading. 
A craftsman library must have enough storage space for you to organize your work and art supplies. 
At the same time, you can go for mismatched furniture pieces, as long as the place still looks cohesive. Since you'll probably be doing different arts and crafts, you'll need plenty of lighting, so make sure you take care of that too. 
Backlit Space
It's a fantastic idea if you don't have much space. Build your shelves in the walls, and add backlit bulbs for a dramatic effect. 
You can add a coffee table and a chair, although many people choose a pouf because they love sinking on it while they're reading their comfort stories. 
Go for a Minimalist Design
Even though there are many library office ideas out there, some people need the basics when it comes to putting together a room. 
A minimalist design could be the perfect option if you love a straightforward style and want to avoid clutter at all costs. 
You can just get a book tower, cart, or shelves (depending on your taste!) and pair it up with a comfortable reading chair. That's it - you're done!
Mirror Image
Nowadays, you'll find numerous extravagant office library ideas that will allow you to turn your reading room into the nook of your dreams. 
A 'mirror image' home office with a library consists of visually splitting your space into two halves that mirror each other. Therefore, you'll have to get identical chairs, a table to put between them, and a beautiful bookshelf to arrange your volumes. 
Polished Surfaces
Another fantastic idea you might love is getting polished wood surfaces, which could give your surroundings a classic appearance. 
However, if you add splashes of color here and there by incorporating different furniture pieces, you'll achieve a timeless style that's neither fully modern nor completely traditional.
You should also decorate the room with art, plants, and different objects. They'll give more life to your surroundings, especially if you add a vase with flowers. 
Moody Atmosphere
You don't necessarily need to go for a bright space. Some people prefer darker surroundings, so you can get a moody atmosphere - you just need to learn how! 
Paint the walls a dark but relaxing color. Navy blue or forest green could work very well. Then, get furniture pieces that provide some contrast - for example, you could get a pale grey armchair. 
If you have a stream of natural light, take advantage of it and don't block it with dark curtains. Instead, accent it by surrounding it with bookshelves.
Rainbow Room
One of the most famous recent trends when it comes to library ideas has been arranging your books so that their colors match. 
If you have enough books, you can turn your library into a fun rainbow room. It could be even better if you have high ceilings because your space will look more dramatic. 
To pull off this look, you'll have to make sure that the colors of the shelves are not visually distracting. Therefore, they should be black, white, or any other muted alternative. 
Final Thoughts
Decorating a home library office space can be very fun, but it could be a daunting task if you don't even know where to get started. 
Nowadays, there are many library office ideas no matter your personal preferences or the size of your room. Therefore, it's about finding the options that work for you, so have fun, and design the reading nook of your dreams.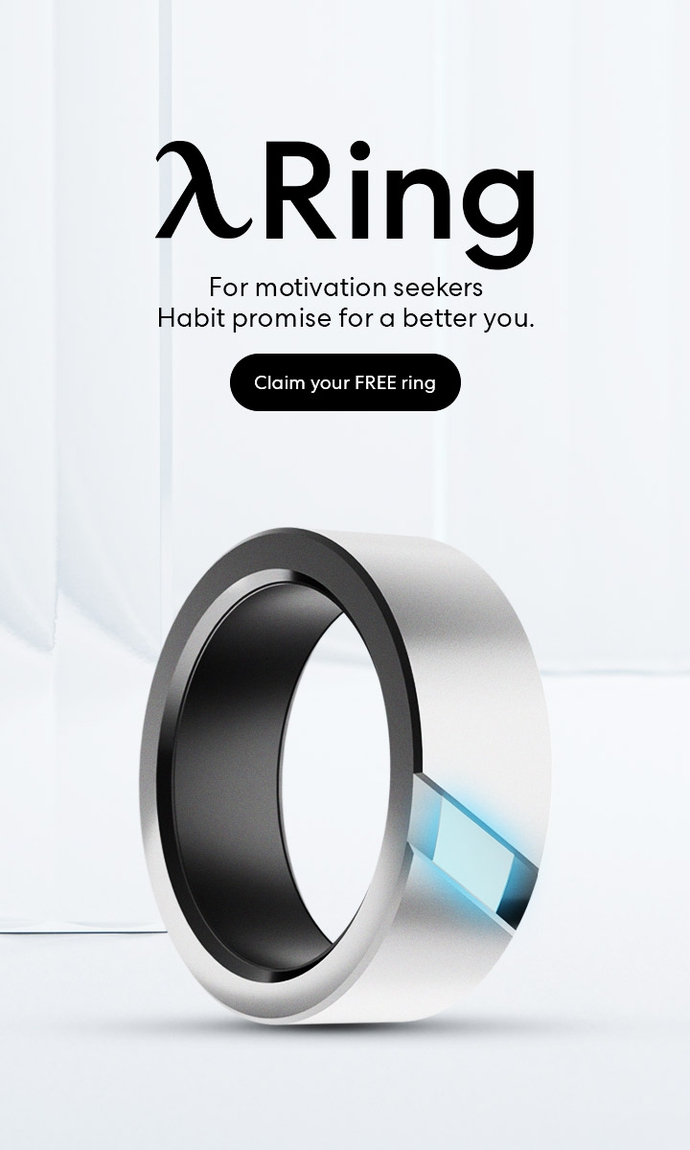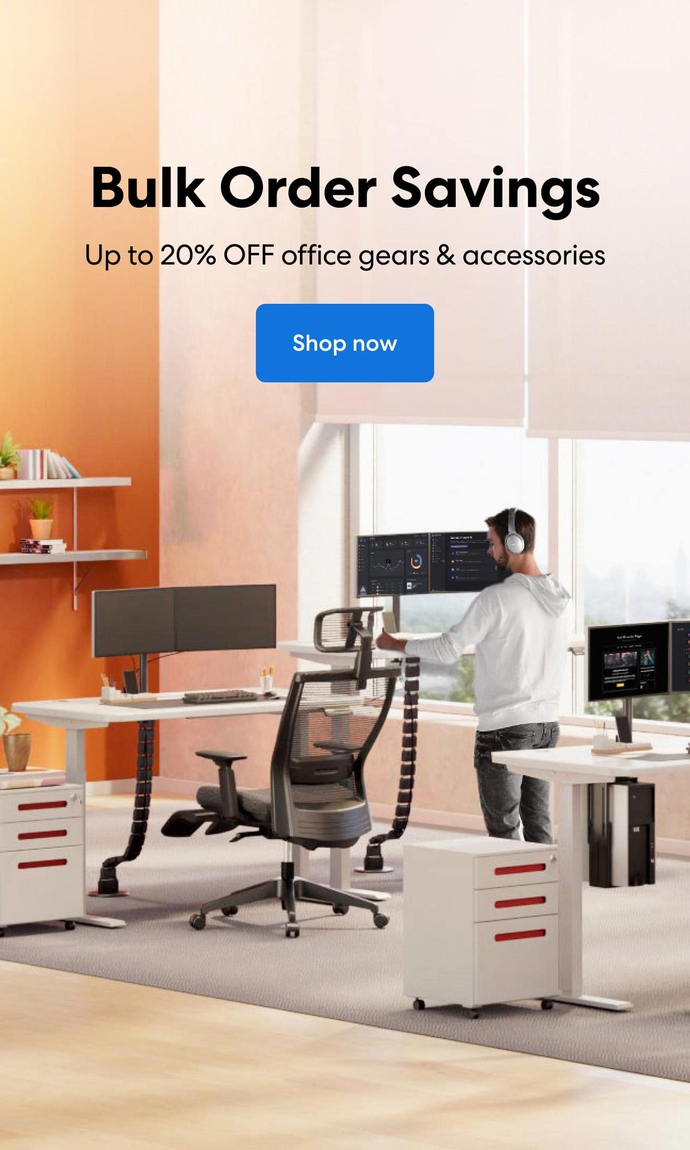 Subcribe newsletter and get $100 OFF.
Receive product updates, special offers, ergo tips, and inspiration form our team.