Latest Updates
Cyber Monday Furniture Deals 2023: Top Brand to Shop

Autonomous
|
Oct 19, 2022
1,628 Views
Cyber Monday is also becoming a groundbreaking sale event for a year or two, with sales similar to Black Friday deals being put forward. One of the major categories of interest where you will see a huge discount is the Cyber Monday furniture deals. Whether it's the best Cyber Monday deals on furniture for the office or home this time of the year, the prices get reasonable with hundreds of brands putting their best deals forward.
It seems that everyone is waiting to get new office furniture until the deals hit during the holiday season. If you're focused on Cyber Monday furniture deals, now is the time to think about what you want. Do you prefer a Cyber Monday gaming chair or need a standing desk? Regardless, there are many options available to you.
If you are also someone who needs to revamp their home office or add some ergonomic furniture to existing ones, then home furniture Cyber Monday deals will be your best bet. Below we have gathered some of our best Cyber Monday furniture sales from reputable brands.
Top 10 Brands Offering Best Cyber Monday Furniture Sales
1. Autonomous
Autonomous can be considered one of the pioneers of ergonomic office furniture. With their huge collection of ergonomic desks, ergonomic chairs, and similar options, you can find a way to transform your workplace fully. You can find electric standing desks, corner desks, ergonomic chairs, accessories, and similar options.
The Autonomous smart desk series comprises height-adjustable electrically controlled desks that give adjustable height benefits and are also designed for modern workplaces. Their wooden top finish, quiet motor operation, and sturdy metal frames are designed to last.
On the other hand, the ergo chair series comprises several ergonomic chairs, including simple chairs, reclining office chairs, conference room chairs, mesh chairs, etc. While the looks and features may differ, all these chairs are fully ergonomic and made to encourage a health-friendly sitting posture in the workplace.
When you want the best Cyber Monday deals on furniture, it comes down to knowing what Autonomous has to offer. Here are some of the most popular products available. That way, you can figure out when those go on sale for Cyber Monday furniture deals and get better discounts on the things you need for your home office: 
SmartDesk Core
The SmartDesk Core from Autonomous comes in Classic or XL Classic sizes. You can choose between various colors for the top, such as white matte, Stress Me Not, Bamboo, and so many others. 
This is a height-adjustable desk that goes from 29.4 to 48 inches tall. Since it's smart, you get four programmable settings, which allow you to set the presets to your preferred options and press a button to raise/lower the desk. 
You're sure to find that it lifts 265 pounds with ease. That means it holds all of your equipment, such as laptops, monitors, printers, and the like.
There's a solid steel frame, which makes this desk sturdier than others. Plus, the electric dual-motor ensures that it raises and lowers effortlessly. In fact, it goes up 2.3 inches per second. Even with the motor running, it's not very noisy, which means you don't wake up the house during late night/early morning sessions. 
With that, this desk has a length range of 40 to 73 inches, so it fits almost any desktop imaginable. 
SmartDesk Corner
WFH employees with a larger space might prefer the SmartDesk Corner from Autonomous. It's actually two smart desks in one and comes in white or black for the top. You get two times the space with two modular segments. Therefore, it's more spacious. The good news is you can switch out the shorter side to the right or left to fit perfectly. 
Because it's larger than the other products, it features a whisper-quiet triple motor. That also means it can lift 400 pounds, so you can have whatever accessories and office equipment you need for your workday.
On top of that, the solid steel frame is sturdy and durable. This desk is also height-adjustable and goes from 29.4 to 48 inches tall. Anyone can stand and work, reaping the benefits of that. 
You're sure to appreciate that it features programmable settings. That way, you can press a button and have it at the perfect height for sitting or standing. With that, the desk raises at 2.3 inches per second, and it's quiet, so you don't wake up the household when working early or late. 
SmartDesk Pro
When you need more power and range to do more while working at home, the SmartDesk Pro from Autonomous has you covered. It comes in two sizes (Classic and XL Classic), and there are plenty of color options for the top. You can get something that meets all of your needs and style preferences so that you're comfortable. 
With that, this desk works well for taller people because it's height-adjustable from roughly 26 to 52 inches tall. You also get the four programmable settings, so you can set it for standing or sitting. If someone else uses the desk periodically, they can also have their own settings.
This desk features an upgraded electric dual-motor, so it's quieter at 40 decibels. However, it still raises at 2.3 inches per second. Still, you do get a stronger lifting capacity, so it handles 310 pounds effortlessly. 
Because of the solid steel frame, you don't have to worry about the items on the desk wobbling. They are completely safe while the desk is in motion. To top it off, you get a seven-year warranty on the frame! This one is sure to be durable enough for long-term use! 
SmartDesk Frame
Do you currently have a desktop that you like very much? Many people have a current desk and find that they want to upgrade. If that's the case, you might like the SmartDesk Frame from Autonomous. Pair your desktop with a height-adjustable steel frame. 
You can find various models, such as the Pro, Corner, or Core frame. They all feature electric motors that are whisper-quiet. With that, the frames feature solid steel and come with a programmable keypad. That way, you can adjust it so that you can sit or stand.
On top of that, these frames are adjustable lengthwise, as well. That way, you can use just about any desktop you currently own. These frames come with a five-year warranty, so you can rest easy knowing that it's durable. 
ErgoChair Recline
When searching for Cyber Monday furniture deals, you don't want to forget about the office chairs. The ErgoChair Recline from Autonomous offers a headrest and leg rest, but you can get it without these things. 
It features adjustable lumbar support, armrests, height, and recline. Plus, the leg rest and headrest are also modifiable if you get them. You're sure to appreciate the supportive and comfy foam seat, which contours to your buttocks and helps you feel relaxed while you work.
On top of that, it holds 250 pounds and features a reclinable mesh back. You can feel comfortable even if it's sticky or humid in your home office! Plus, the recline offers locking positions, so you can lean back comfortably without fear that you might pop back up again before you're ready. 
ErgoChair Pro
If you're interested in something a bit more ergonomic for your Cyber Monday furniture sales, the ErgoChair Pro from Autonomous might be a better choice. It comes in various colors and is fully adjustable and completely supportive. 
With it, you can adjust the backrest, seat tilt, headrest, armrests, and height. There's also a recline option with five locking positions. Regardless of how you choose to sit in it, there's flexible lumbar support for them all.
This one is even great for larger people because it supports 300 pounds. You're sure to appreciate the mesh backing system, too. It offers optimum airflow, so you don't have that sweaty back while you work. 
To top it all off, this chair is made of earth-friendly materials and comes with a two-year warranty! 
ErgoChair Plus
For those who want a bit more from their chair, the ErgoChair Plus from Autonomous has you covered. It's a fully dynamic chair, which was inspired by movement. You can choose from various styles/colors, such as a black frame with gray TPE or a white frame with gray TPE and blue mesh. 
The frameless construction is something that you are likely to find in the most sought-after ergonomic chairs. It offers unhindered movement, allowing you to shift, lean back, and reach back while staying in perfect spinal alignment.
On top of that, it features adaptive spinal support, so it moves with you. There isn't a perfect spinal position, and each person is different. With this chair, you have nothing to fear, and it should be on your list for Cyber Monday furniture deals! 
With that, it holds 300 pounds and comes with a five-year warranty. You've got a decision to make, though. You can choose between a breathable mesh or cooling naked TPE! 
AvoChair
Those who want an understated chair might like the AvoChair from Autonomous. It is made of earth-friendly materials, but it was also inspired by nature. You can see the rounded corners all around this beautiful chair. 
However, it doesn't sacrifice comfort or durability. It features a diecast aluminum alloy base and supports 250 pounds. Plus, you get an elastomeric seat and mesh back. With them, it feels like the chair conforms to your body like with memory foam. However, it's much cooler.
You're sure to appreciate the adjustable tension, back tilt, height, and armrests. Plus, it comes with a two-year warranty! 
Accessories
When you're scoping out Autonomous for the best Cyber Monday office furniture, don't forget to check out the brand's office accessories. You can find things like:
Magnetic desk organizer

Desk pads

Desk light bars and lighting systems

Cable trays

Filing cabinets

Anti-fatigue mat

Monitor arm

Power dock

Privacy panels

Much more!
2. Kerdom
Kerdom is an office chair manufacturer with high-quality ergonomic chairs manufactured over the years. Most Kerdom ergonomic chairs are meshed back-office chairs designed to encourage breathability and a lightweight design. The benefit of a meshed back-office chair is that it appeals to all, keeps you cool during hotter months, and is cheaper than a leather or fabric back-office chair.
At Kerdom, you can find multiple options like double lumbar support office chairs, contoured seat office chairs designed for people with back aches, and more simplistic designs with Kerdom swivel task chairs. Kerdom also manufactures special rubber caster wheeled chairs for hardwood floors and maximum mobility.
KERDOM Comfy Swivel Task Chair
KERDOM Ergonomic Chair: Additional Footrest
KERDOM Ergonomic Chair: Advanced Contoured Seat
KERDOM Ergonomic Chair: Breathable Mesh Cushion
KERDOM Ergonomic Chair: Double Lumbar Support
KERDOM Ergonomic Chair: for Wooden Floor
KERDOM FelixKing Office Chair: Elastic Mesh & Adjustable Backrest
KERDOM KERDOM Ergonomic Chair Pro: Additional Footrest
KERDOM Office Chair: Flip-up Arms
KERDOM Office Chair: Waterfall Seat Edge
Kerdom Office Ergonomic Chair: Adjustable Armrests
KERDOM Office Ergonomic Chair: Adjustable Armrests & Headrest
3. Logicfox
Logicfox is also a great place to shop for Black Friday office chair deals if you are looking for more sophisticated-looking options. The ergonomic chair line at Logicfox is designed with ultra-care and high quality, but that's not the only thing we love about this store.
The Logicfox ergonomic chairs boast the white and silver collection to grace modern workplaces that want minimalism. Their silver chairs are designed to last, and with features like a wide meshed back, double lumbar support, and adjustable back, the Logicfox ergonomic chairs stand the test of time. If you are looking for the right blend of mesh and foam chairs, then the Logicfox saddle-shaped sponge seat chair wins the game.
Logicfox Ergonomic Office Chair Saddle-shaped Sponge Seat
Logicfox Ergonomic Office Chair: Double Lumbar Support
Logicfox Ergonomic Office Chair: Saddle-shaped Mesh Seat
4. Eureka Ergonomic
Eureka Ergonomic has a vast line of modern furniture collections, especially concerning gaming. You can find ergonomic gaming chairs, L-shaped standing desks, monitor arms, wide gaming desks, and everything related to gaming at Eureka. Their ergonomic gaming desks are top-of-the-line with RGB built-in lighting, ergonomic height adjustment, and a durable frame. The power-controlled electric motors lift the desk height and let you build your gaming setup at home. Though these gaming desks, their wide surface area, weight capacity, and durability make them ideal for office setups.
EUREKA 60" L-shaped Standing Desk: Programmable Keypad, Left-handed
EUREKA ERGONOMIC 60" L Shape Glass Gaming Desk: Music Sync RGB
EUREKA ERGONOMIC Eureka Home Office Computer Desk: Storage Shelves
EUREKA L-shaped Desk: Carbon Fiber Surface & Additional Mousepad
EUREKA ERGONOMIC Gaming Desk with Hutch: Keyboard Tray
EUREKA ERGONOMIC Home Office Desk Study Writing Table
EUREKA ERGONOMIC L60 Computer Desk: Left Side, Pink
EUREKA ERGONOMIC L60 L-shaped Standing Desk: Key board tray
5. Mount-It!
Mount it brings simplicity and functionality to your work setup. With their huge range of standing desk converters and mobile height adjustable desks, you can find everything at mount to make your workstation more versatile. The rolling carts are designed for portable workstations, the CPU holders provide solutions to desk clutter, and the desk converters are inexpensive to get the ergonomic benefits of sitting and standing.
Mount-It! Keyboard Tray: Clamp-On
Mount-It! Triple Monitor Arm: Full Motion
Mount-It! Under Desk CPU Holder
Mount-It! Dual Monitor Desk Mount with USB Ports
Mount-It! Rolling Desk: Tiltable Desktop
Mount-It! Standing Desk: Sustainable Melamine
Mount-It! Two Tier Monitor Stand with Shelf
6. The Office Oasis
You will find many ergonomic options for an office at The Office Oasis store, from The Office Oasis ergonomic chairs designed for hardwood floors. These chairs have plastic-coating wheel casters, improving mobility and preventing the floor from scratching or being ruined.
Secondly, you will also find a fine collection of compact work desks at The Office Oasis. Though not the electric height adjustable desks, these desks suffice for study tables, writing desks, or even a simple computer setup for work from home. You will also find The Office Oasis monitor stands made with natural bamboo for a mini laptop work setup.
The Office Oasis Premium Small Computer Desk: Built to Last
The Office Oasis Dual Monitor Stand
The Office Oasis Bamboo Computer Monitor Stand: Lasts a Lifetime
The Office Oasis Magnetic Desk Organizer
The Office Oasis Ergonomic Chair: Hardwood Floor Casters
The Office Oasis Office Chair Cylinder Replacement: With Removal Kit
The Office Oasis Office Chair Wheels: Rollerblade
7. Brightech
While you are all set and searching for office and home furniture, you should not ignore the importance of sufficient lighting. Brightech offers a complete range of home and office lighting solutions with desk lamps, floor lamps, hanging lights, and bedroom lamps. These lamps are adjustable with an ergonomic neck that allows you to tilt the light to the area of interest.
You also get additional features such as dimmability, intensity control, auto shut-off, and temperature adjustment. The Brightech lamps are sophisticated and can be used to decorate your home or even grace the home office setup with ample lighting that will keep it in style.
Brightech Logan LED Floor Lamp
Brightech Luna LED Floor Lamp
Brightech Sphere Floor Lamp
Brightech Swoop LED Floor Lamp
8. FinerCrafts
FinerCrafts deals in a range of office desks and ergonomic chairs. Their standing desks are designed with a steel two-stage frame, and the tabletop comprises a wooden top with a natural finish. The ergonomic chairs are designed to give a high level of comfort, and the chair comprises features like a headrest or leg rest. Moreover, you can also find a range of other product options, such as desk shelves, desk converters, monitor arms, and ergonomic standing mats.
FinerCrafts Standing Desk: Curved Top
Finercrafts The Office Chair: Headrest & Legrest
FinerCrafts Desk Shelf
Finercrafts Monitor Arm
9. DeltaHub
DeltaHub is not an office furniture brand but a place where you can find all the ergonomic office accessories. You can find products like desk pads, wrist rests, and wrist pads to improve work performance and agility while working. These accessories can transform your work performance and help maintain an ergonomic workstation.
DeltaHub Deskpad: Minimalistic & Anti-slip
Deltahub Carpio: Ergonomic Wrist Rest
Deltahub Carpio Gaming Wrist Rest: Adjustable Silicone Strap
10. US Office Elements
For a more reasonable line of ergonomic chairs, the US Office Elements ergonomic chairs take the lead. You can find a subtle collection under 150 dollars and chairs like swivel task chairs, ergonomic desk chairs, and lumbar support chairs. These chairs have a meshed back design, but the US Office Elements chair does not have adjustable armrests.
US OFFICE ELEMENTS Conference Chair: Lumbar Support
US OFFICE ELEMENTS Ergonomic Office Chair: Head Rest
US OFFICE ELEMENTS High Back Big & Tall Office Chair: Headrest
What Is Cyber Monday?
Cyber Monday is a marketing term that's used primarily for e-commerce companies. It was created to be the Monday following Thanksgiving in the United States. Many other countries have adopted this time as a way for retailers to encourage shoppers to go online to buy. 
With it, you can get a Cyber Monday standing desk, ergonomic chairs, and so many other items. While most people focus more on electronics, Autonomous offers its deals so that you can get a Cyber Monday office chair and many other accessories. 
Is It Worth It to Buy Office Furniture on Cyber Monday?
In most cases, Cyber Monday furniture sales are much better than what you might see throughout the rest of the year. However, it isn't a given, so you must still search for the best sales that meet your needs. 
Ultimately, the best Cyber Monday deals on furniture come from Autonomous. You can get a home standing desk or office chairs that meet all of your requirements and help you work from home effortlessly. 
People love Cyber Monday office furniture because they can shop online in their homes. They don't have to go out to the stores, which is a lot safer in light of the pandemic. On top of that, many brands offer coupons and discounts on the items you love and crave anyway. 
In general, you can get the best Cyber Monday furniture sales or Cyber Monday furniture deals from your house without having to drive or get out of your pajamas! 
FAQs
Does Cyber Monday Usually Have Good Deals?
The short answer is yes. However, it's still important to compare Cyber Monday furniture deals to the regular prices. This may mean having to visit multiple websites or check your favorite brand a few days before the sale. That way, you know you're getting the best Cyber Monday deals on furniture. 
What's the Average Percentage People Save on Cyber Monday?
Typically, the average discount starts at 28% for Thanksgiving Day. Many retailers still start the savings that early. However, the rates of discount modestly grow throughout the week and then drop back a bit to 29% for Cyber Monday office furniture. 
However, it depends on the brand you choose and many other factors. For example, Autonomous offers discounts throughout the year, but Cyber Monday furniture deals are often even higher and could go up to 50 percent. You must watch the sales starting Thanksgiving Day and decide when it's the right time for you to shop. 
How Can You Prepare for Cyber Monday Bargains?
There are many things you can do to prepare for the best Cyber Monday furniture sales. These include:
Look at past years to see those sales and get guidance about what might happen in 2021.

Bookmark your favorite retailer websites. It's easy to save Autonomous as a favorite and refer back to it multiple times.

Follow those retailers on social media. Many times, they post Cyber Monday furniture sales beforehand so that their fans have a head start.

Sign up for newsletters. Autonomous lets you sign up and get exclusive information and offers.

Know what you want beforehand. The best Cyber Monday furniture sales are on things you already need, such as an 

ergonomic chair. Figuring out what you want to buy ensures that you watch for those things to go on sale. 
Conclusion
When it comes time for Cyber Monday furniture deals, you know that you can turn to Autonomous. It has a wide assortment of smart furniture, such as standing desks, ergonomic chairs, and various accessories. 
However, the price, while fair, can seem a bit steep. You don't want to risk buying something cheap because you want the same workmanship and quality you've come to enjoy from Autonomous. Therefore, you can get the best Cyber Monday office furniture and save money!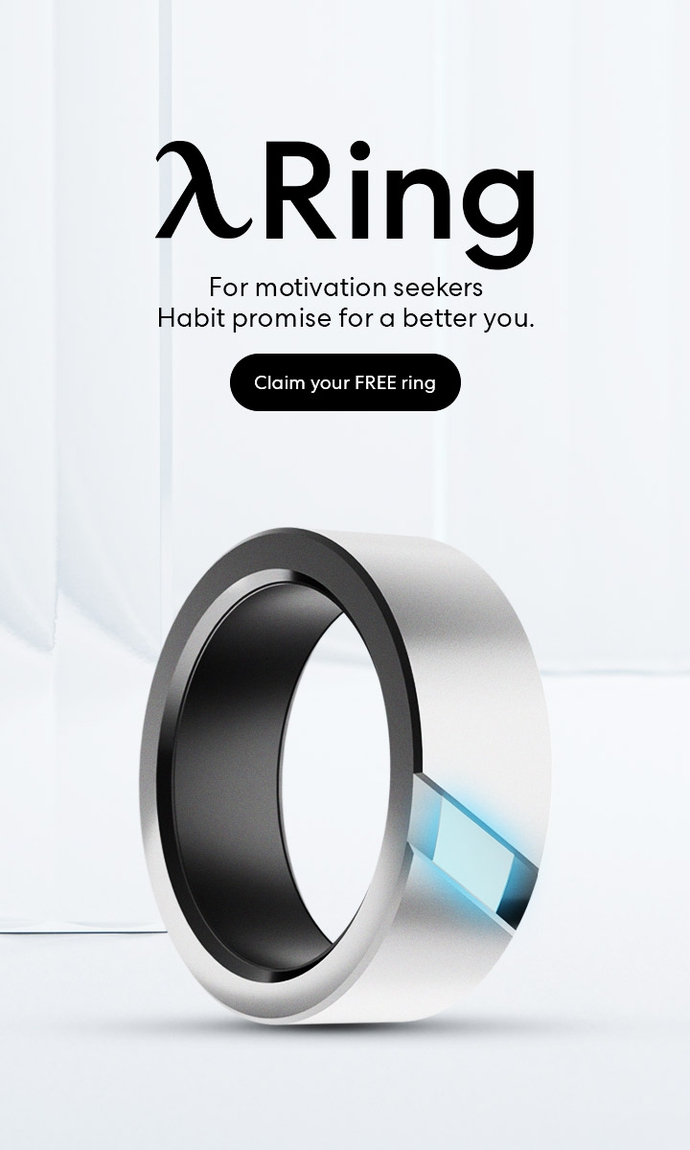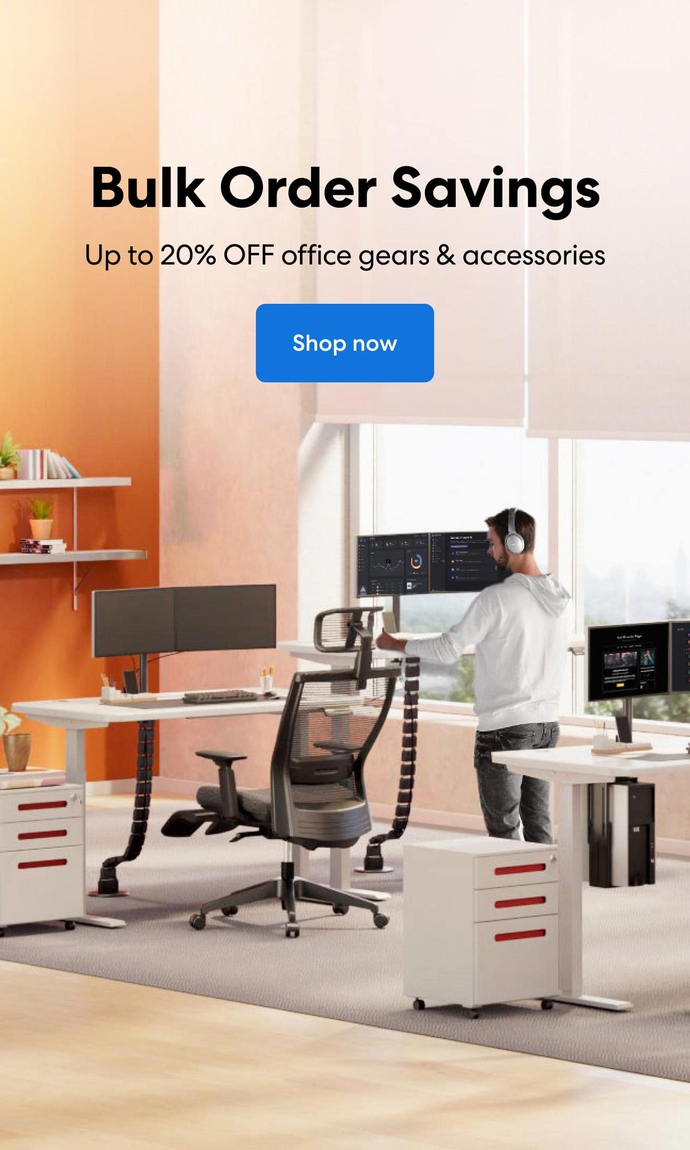 Subcribe newsletter and get $100 OFF.
Receive product updates, special offers, ergo tips, and inspiration form our team.