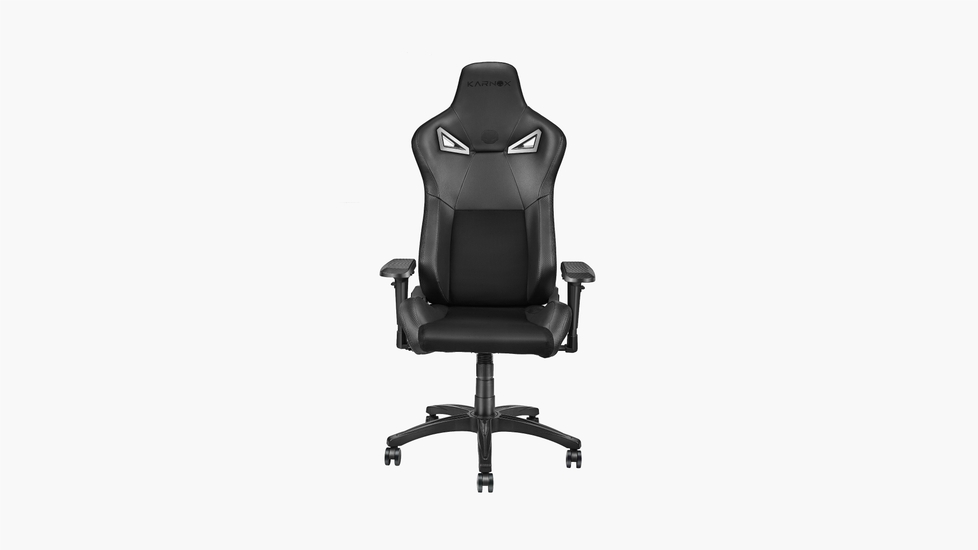 Working from home?
Get special pricing
Suede Gaming Chair by Karnox
$279
Everything is better in black. Karnox PU Leather is spliced with luxe suede-feel fabric to provide a plush gaming experience like no other.
Ships within 2 business days
|
Free & flexible shipping
|
30-day returns.
Charge it to your company
We can forward this order to an office contact and request payment on your behalf.
Save up to 10%.
Suede Gaming Chair by Karnox at a glance.
• Karnox Pu Leather + Suede Fabric
• Head and lumbar pillow included
• Adjustable height and seat tilt
• 4D armrest
• 90°-155° reclining backrest
• High density mould shaping foam
• Class 4 gas piston
• 2-year warranty for seat + back
• Lifetime warranty for frame
• 10-year warranty
Deep dive into specs
FAQs
Don't see the answer to your question?
Are the wheels (castors) suitable for soft or hard floors?
The castors are suitable for both soft and hard floors. Note that any minor damage to hard floors is not primarily caused by the caster themselves but dust grains that adhere to the casters, giving them a "grainy" feeling. To prevent damage to hard floors, we recommend a plastic or fabric protective mat.
What materials are used in Karnox gaming chairs?
Karnox gaming chairs offer PU leather and fabric options:
Karnox 2.0 PU leather has glossy plumpness and is water-resistant.
Karnox Livorno Fabric provides premium breathability and is great for those who tend to perspire while sitting.
Karnox high quality castors and 4D armrests are made of Nylon and Polyurethane.