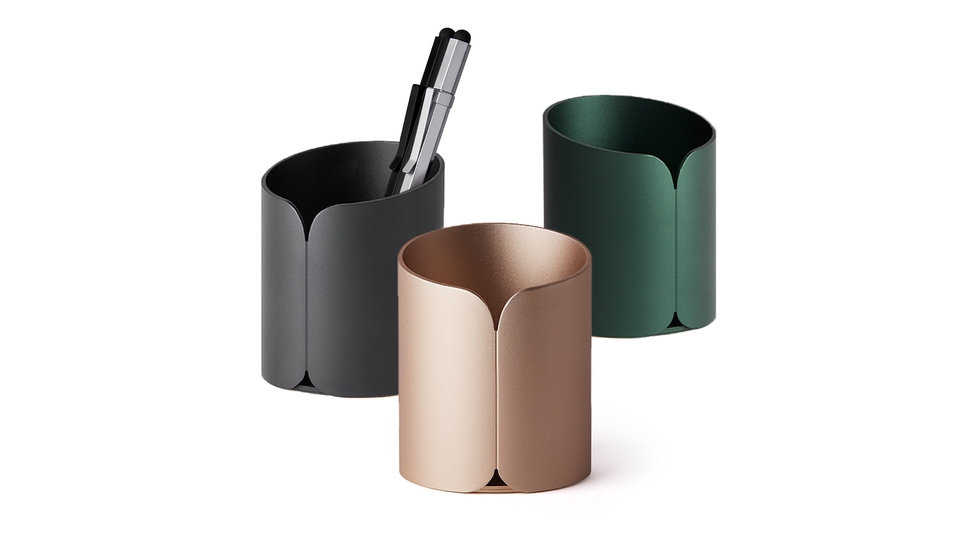 Buy now
Add to cart
FREE shipping Jun 06 - Jun 08. FREE 30-day returns.
Bought by 1 Expansion Venture Capital employee
Sold and shipped by Group BOW.
Lexon City Pen Cup at a glance.
This sophisticated penholder will upgrade the look of any office interior. Crafted in aluminum, this cylindrical pen cup has enough space to store all of your pens. A must-have desk accessory available in green, gold or gun.
• Art Deco European design
• Solid aluminium
• Brushed finish
• 1-year warranty
Deep dive into specs
WORK LUXE
European sophistication
From the artistic minds at Quaglio Simonelli Creative Studio in France, the common pen holder is given a poetic Art Deco facelift.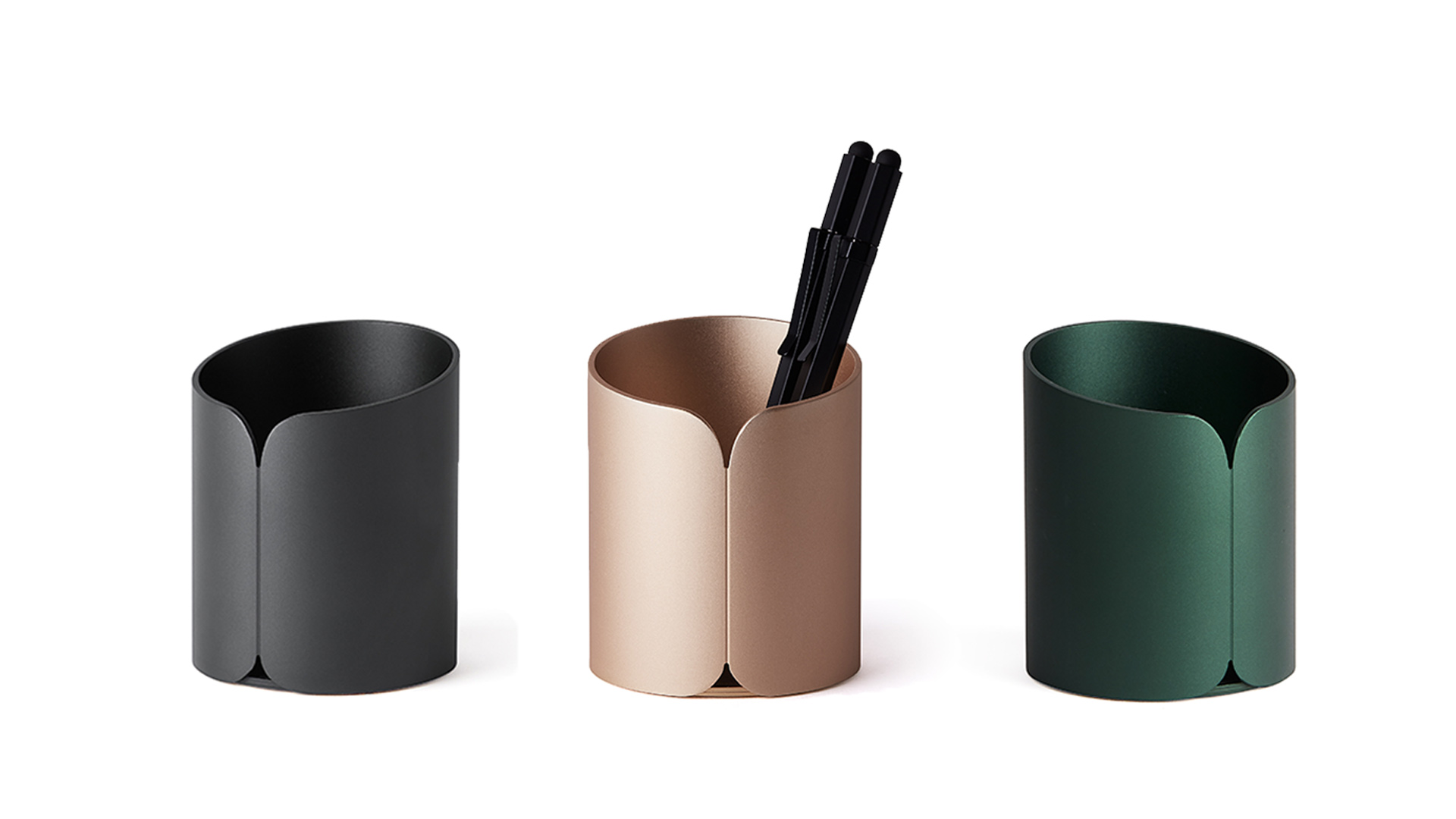 PRECIOUS METALS
Industrial glamourt
Available in Dark Green, Metallic Grey, and Soft Gold. Crafted in solid aluminium in precious jewel tones, the pen holder's brushed finish adds a rich lustrous glow to any workspace.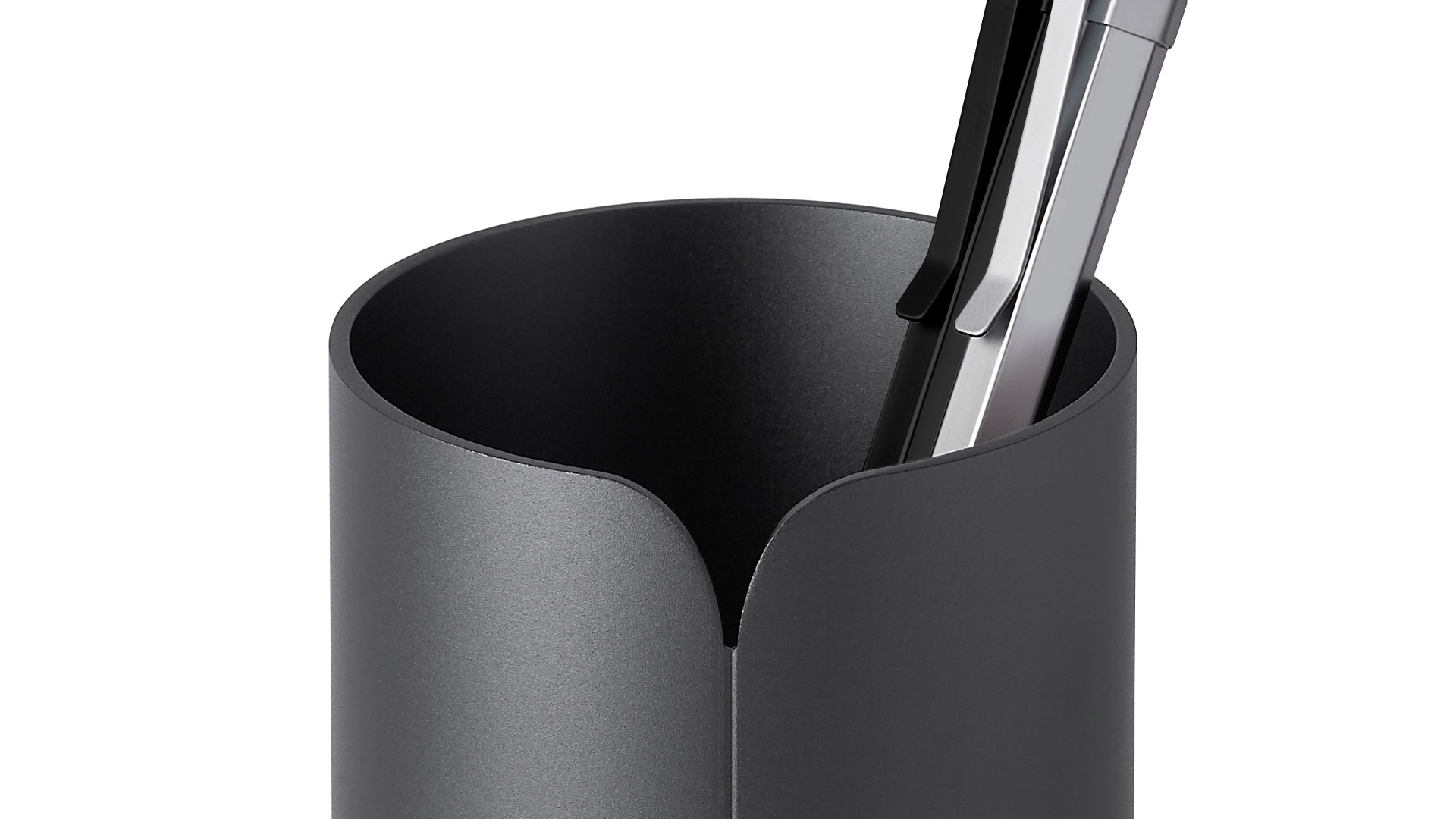 FORM AND FUNCTION
Organize your workspace
This sleek, must-have desk accessory keeps things minimal, organized, and très chic. With a clear mind, enjoy better focus and workflow.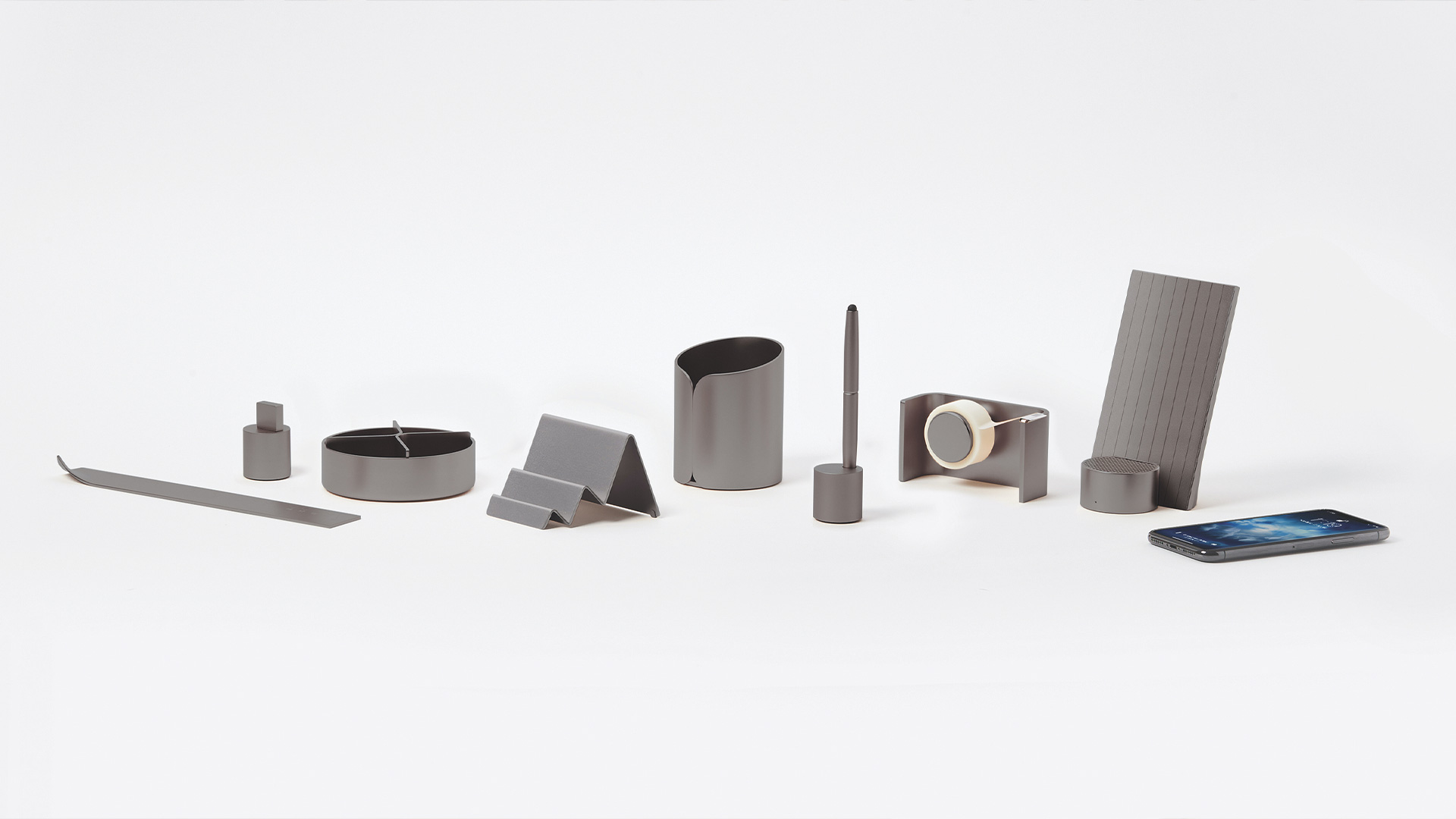 Lexon City Pen Cup: A Stylish Pen Holder Stand
If you'd like to add a stylish pen holder to your desk, perhaps the Lexon City Pen Cup is what you're looking for. It is a durable accessory that will blend in your office style pretty easily. It's a good option if you include many pens, pencils and markers around your desk. Pen holder desk organizers are convenient items that will reduce the clutter on your desk. You will be able to keep your workstation as clean as possible thanks to them. Therefore, they are must-have office accessories at any workspace. Let's explore together what the Lexon City Pen Cup has to offer to determine if it's a good addition to your office or not. So, the Lexon City Pen Cup is stylish and convenient, but is there any other thing you should know? Yes. Discuss all the advantages that come with the Lexon City Pen Cup, you will be able to determine if this pen holder organizer is a good addition to your workstation.
The Best Of The European Art Deco Style
This pen holder stand, like most products by Lexon, has a European Art Deco design. The brushed finish is available in three colors: green, gold and gun. Regardless of the color, it shouldn't be too complicated for you to choose a good style for your workstation. Furthermore, it is crafted in aluminum. Despite its size, it is lightweight and spacious enough for you to store all your pens comfortably and maintain them organized in the same place. The brushed finish gives it an interesting appearance that will make it outstanding on your workstation. If you're looking for an item that "makes the difference" in your office space, perhaps you've found it here already. Since it's made of aluminum, you can expect it to be highly durable. It will last for a long time, and its appearance will remain as good as new. As you can see, there are many reasons why you'd like to include this pen holder organizer in your workstation. It is certainly one of the best office accessories you can include in your workstation due to its stylish finish and convenience. There are many reasons why you'd want to keep a few pens and pencils at your workstation. If that's what you want, then the Lexon City Pen Cup will work wonderfully while also keeping the office looking as good as ever.
Lexon City Pen on Base: An Extra Accessory
An office pen holder cup, one of the best standing desk accessories you can choose to add to your workstation. The Lexon City Pen on Base is available in the same color schemes that the Lexon City Pen Cup has available. So, including both items in your workstation can enhance the atmosphere of the room. However, that's not all. This ballpoint pen works as a regular pen and as a stylus. Therefore, it can be a good addition to a designer or digital artist's workstation. It can also serve as a fancy way of taking notes if you often do that. Overall, we can say that the City product line by Lexon can be an excellent addition to your office space. There's something for everyone here, and these office supplies allow you to work comfortably throughout the whole day while keeping the room as stylish as possible. So, if you're looking for a way to make your office space a bit more comfortable, including the Lexon City Pen on Base along with the Lexon City Pen Cup can be an excellent idea.
About Lexon
Lexon is a company that has been around for three decades, as it was created in 1991. These products specifically were designed by Quaglio Simonelli, a team of designers composed of Manuela Simonelli and Andrea Quaglio. This team has been providing Art Deco approaches to different everyday items for a few years. They're capable of maintaining these functions and are good-looking. Besides office accessories, Lexon also provides electronic devices such as audio devices and wireless chargers. Therefore, you can be sure that you will find everything you need for your office if you search thoroughly through Lexon.
FAQs
Don't see the answer to your question?