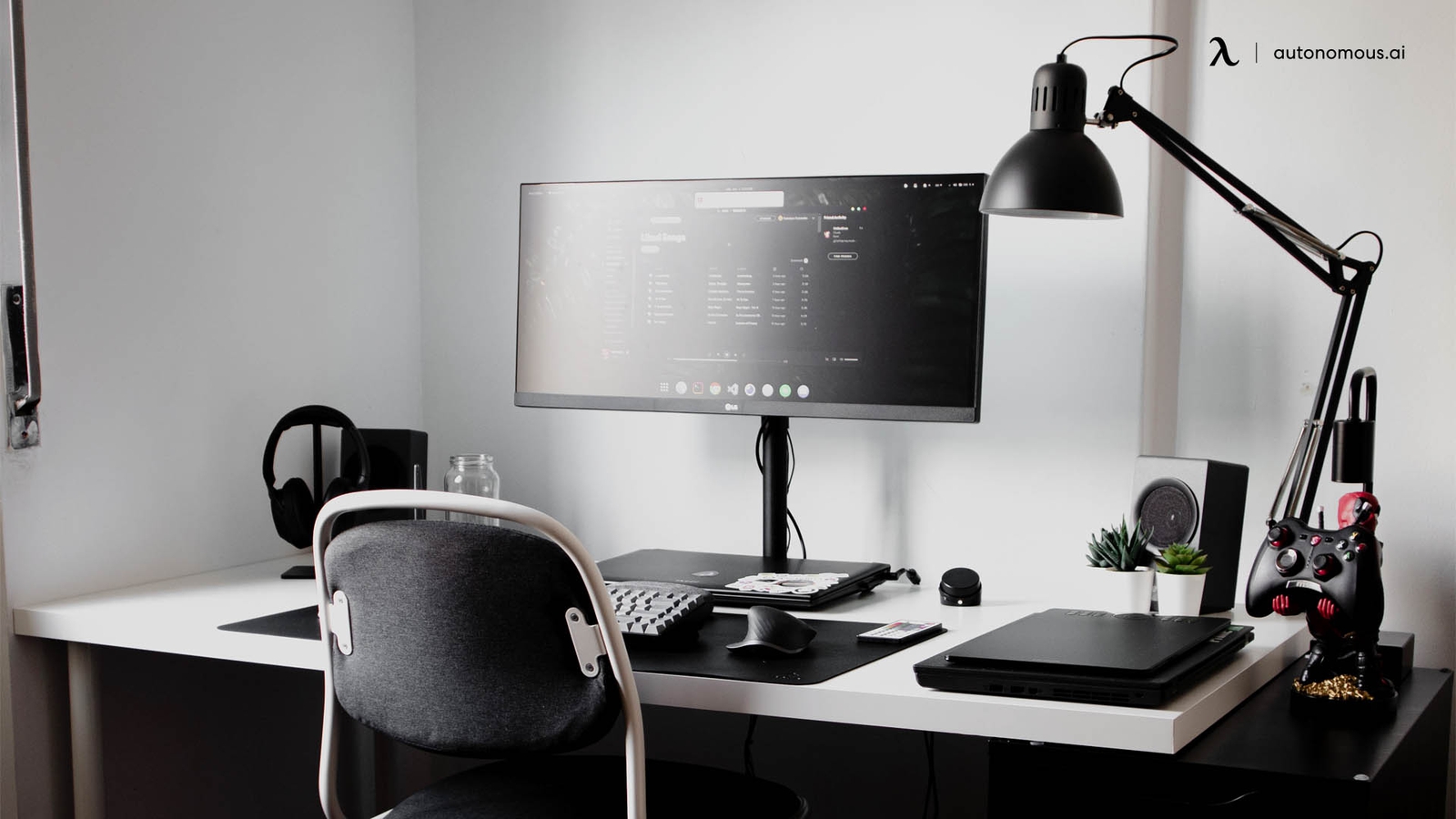 Smart Products
35 Must-Have Office Desk Accessories for Productivity

Autonomous
|
Jan 13, 2021
20,520 Views
Working at a desk without any accessories can become monotonous and boring. Office workers who tend to find a job repetitive or who lack interest in working seem to be less productive than those who do not. With that being said, there are some best desk accessories available that have been shown to increase the productivity of those who use them. 
These best desk accessories range from anti-fatigue mats to monitor arms. Some of these accessories which can be added with an cheap office desk can even have benefits on health and improve organization in the workplace.
The simple features of some of the options assist in organizing the workplace while also improving the focus and concentration levels of the users. Choosing the right work desk accessories for you can become difficult, especially when faced with so many options and possibilities. To simplify the process of choosing which accessories are the best, these are the 35 best desk accessories to help improve your productivity.
Top 35 Office Desktop Accessories
These must-have office accessories are all listed due to the fact that they have major benefits in the workplace or in any home office. The benefits they offer include:
Organization of a workspace
Ergonomic benefits to users
Improved concentration and focus levels
Extension of possible working hours
Improvement of productivity levels
1. Ultra-Wide LED Desk Lamp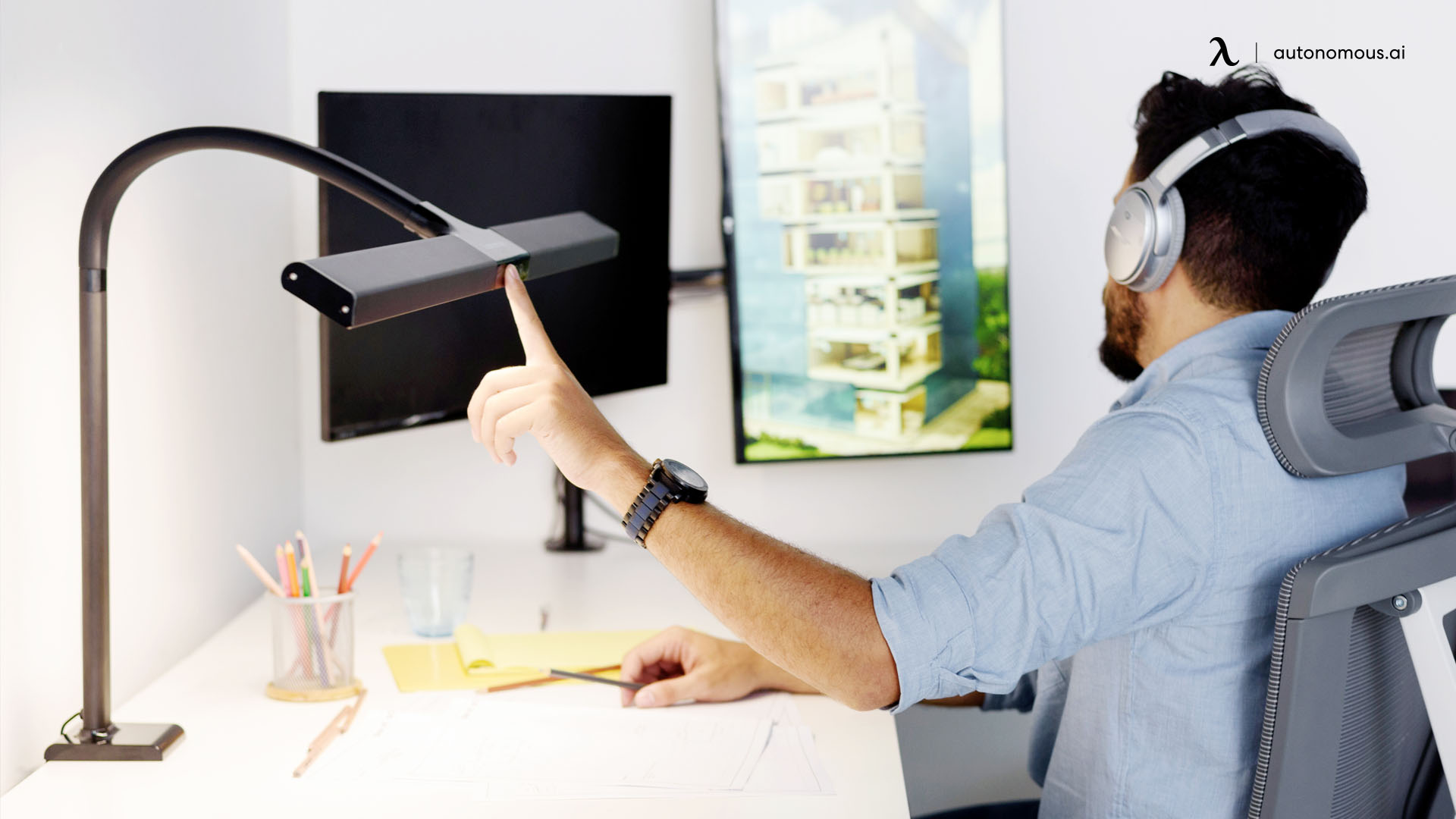 The ultra-wide LED desk lamp, one of the must-have office accessories, is a 31.5-inch LED strip that is mounted onto a flexible 35-inch stem. The lamp is extremely wide and, as a result, can light up any desktop easily. This makes working at any time of the day extremely easy. The lamp also has four different temperature settings to suit specific times of the day.
2. Monitor Arm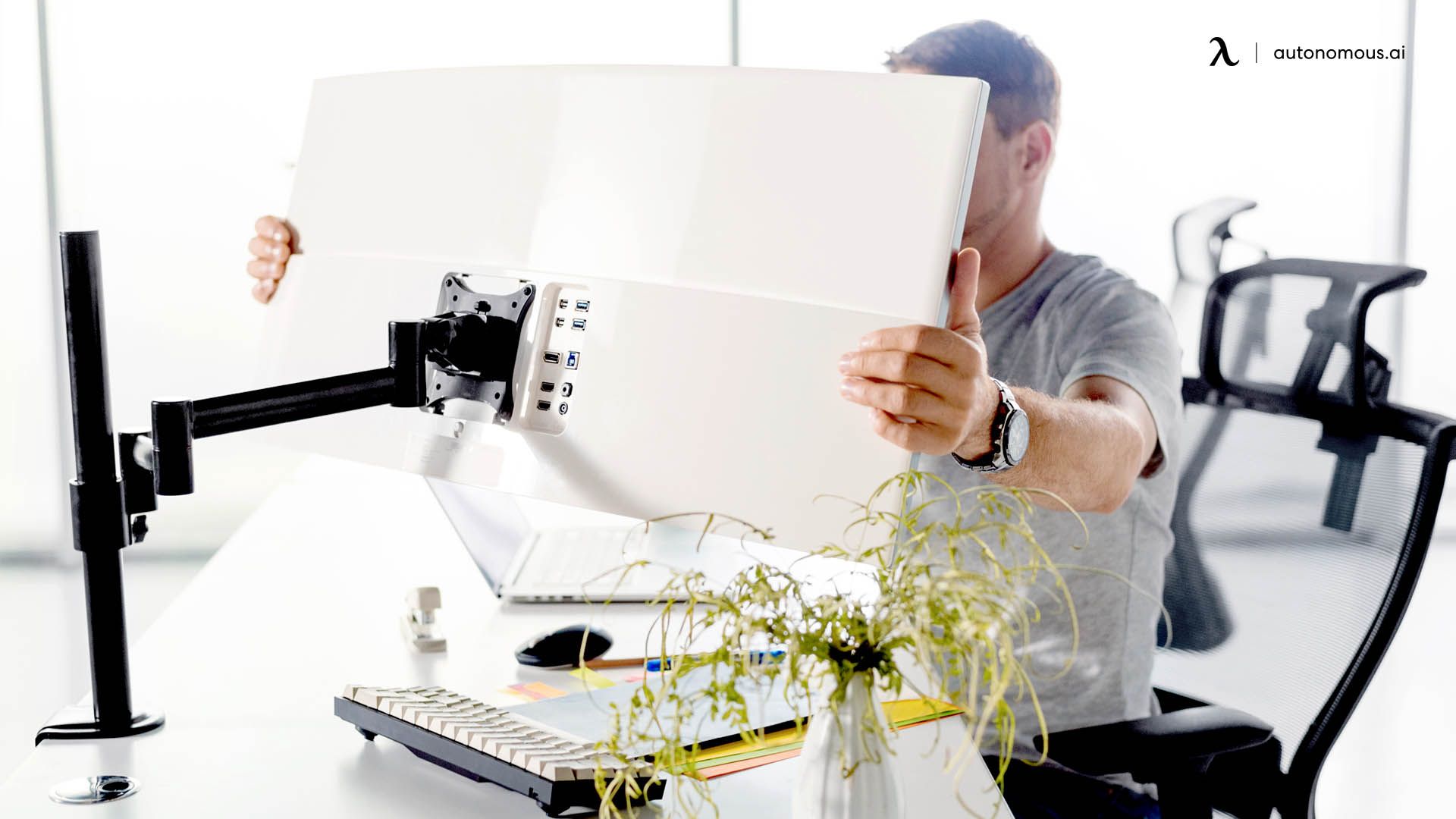 Should you have a multiple screen setup or require flexible working, the monitor arm is the perfect accessory for you. It makes work easy by allowing you to rotate and tilt your screen as well as adjust the height and distance between the screens to whatever your preference may be. This is one of the must-have office accessories that definitely makes work a lot more interesting and flexible.
3. Filing Cabinet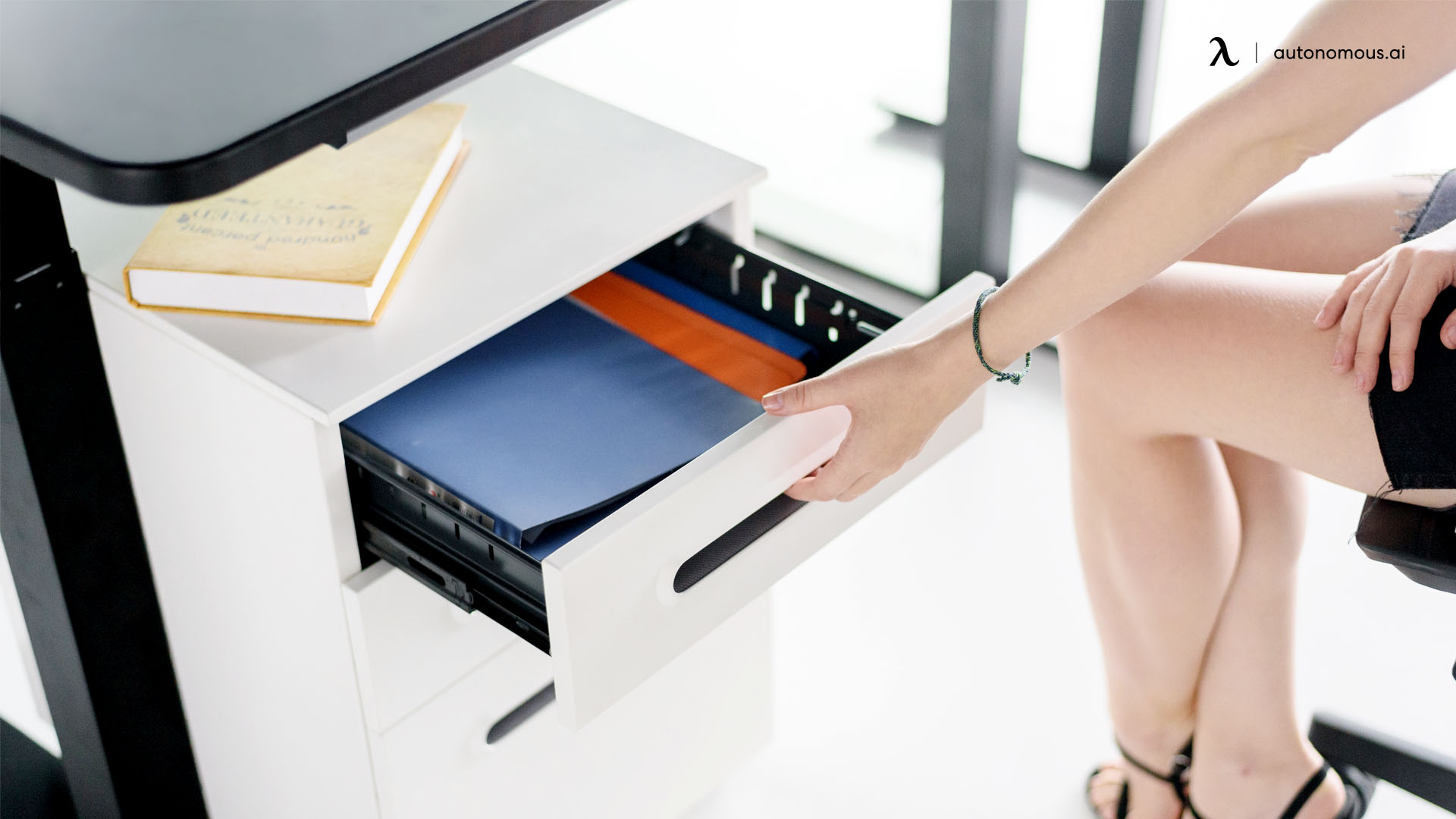 The filing cabinet is an essential work desk accessory to any office. The cabinet allows you to organize all your documents and paperwork. The cabinet is made of anti-rust steel. This means that it is very durable and can last for a long time. Also incorporated into the cabinet is a sleek and minimalistic design that can fit into any office.
4. Anti-Fatigue Mat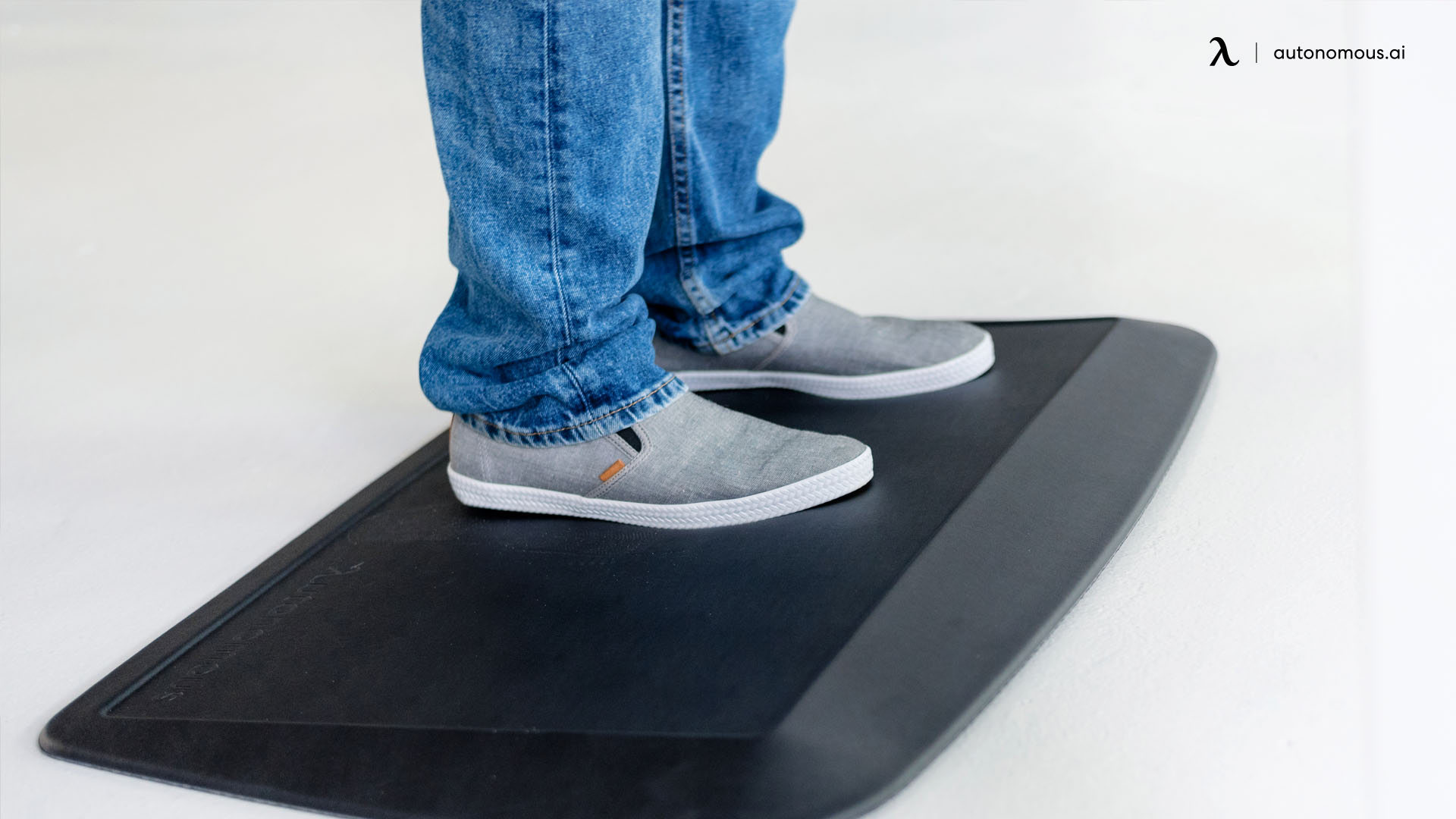 These smart work desk accessories are specifically designed to be used in conjunction with a standing desk. The anti-fatigue mat is made from PU, PVC leather, and also has an SBR anti-slip layer. It also has an incline incorporated into its design. This helps to reduce back pain and also massages the insteps of your feet while you work. This accessory ensures that your entire body gets the support that it needs and helps extend how long you can work at a standing desk.
5. Stress Balls or Game Cubes
Work can always become stressful, and even more so when you have no means of relieving the stress. Being stressed out can have an extremely negative impact on your productivity levels. A way to deal with this is to decorate your office in a way that is both functional and inspiring. Must-have office accessories such as a stress ball or Rubik's cube can assist in relieving stress. These items can also calm you down in stressful situations and help to refocus your mind.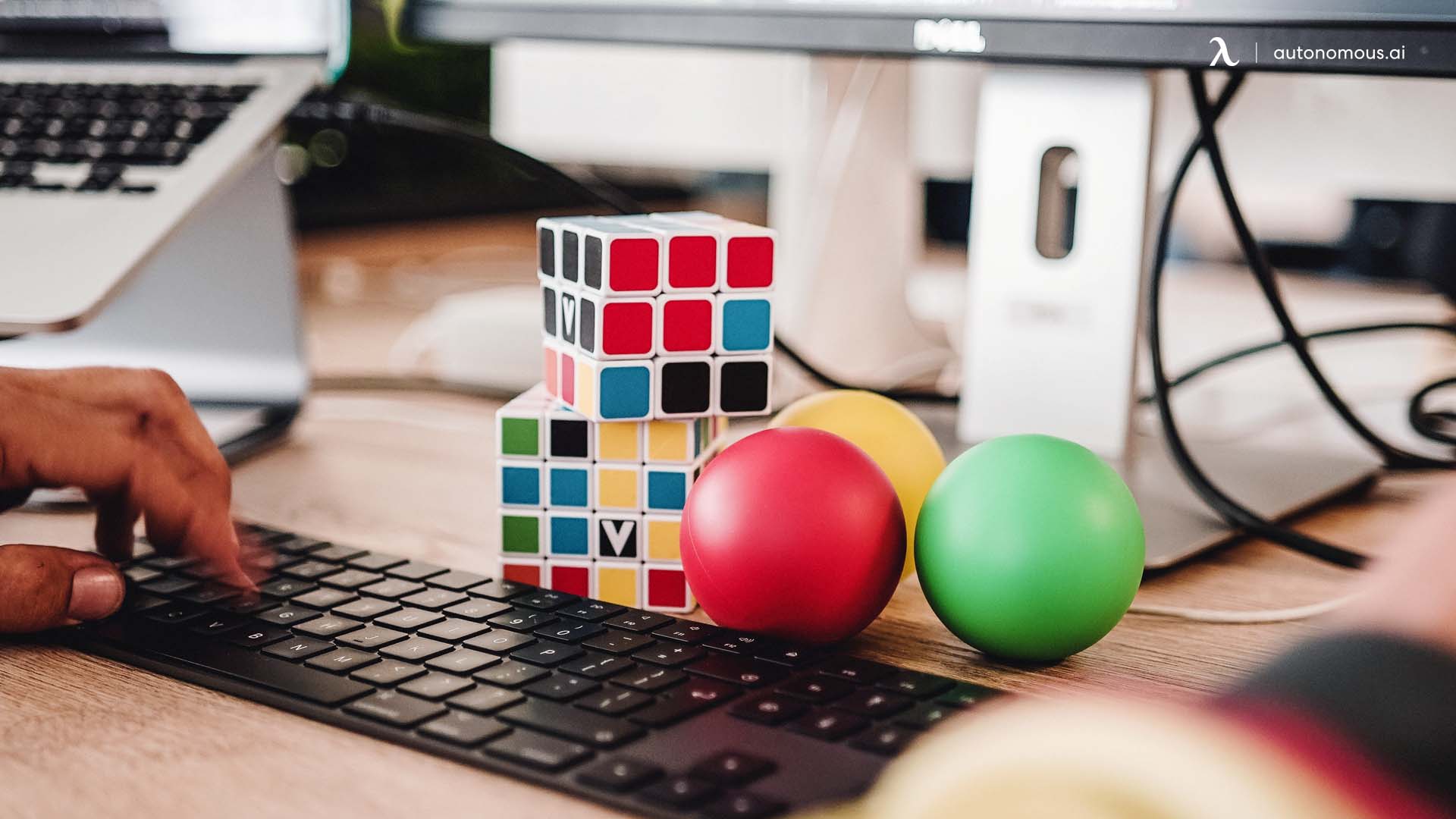 6. Flow Board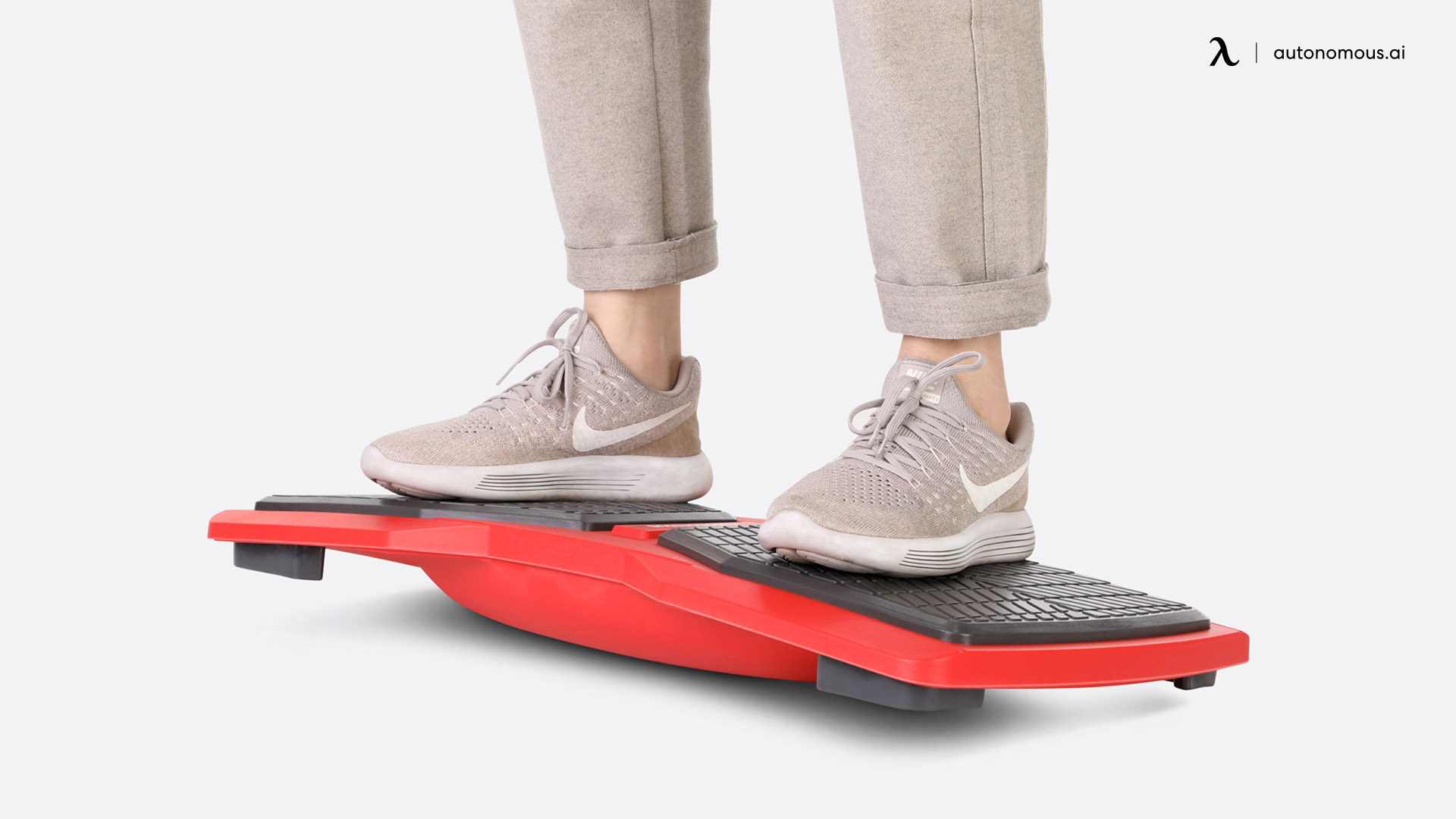 This balance accessory is designed to enhance productivity, energy levels, and muscle memory. The flow board stimulates muscular micro-movements while you're either standing or sitting. This is an office desk must-have specifically designed for multi-taskers and can be used to exercise while working. The sleek design means that it is very compact and can easily be moved around. This is the perfect accessory for anyone who wants to get in a bit more exercise while still at the office.
7. Swivel Desk Drawer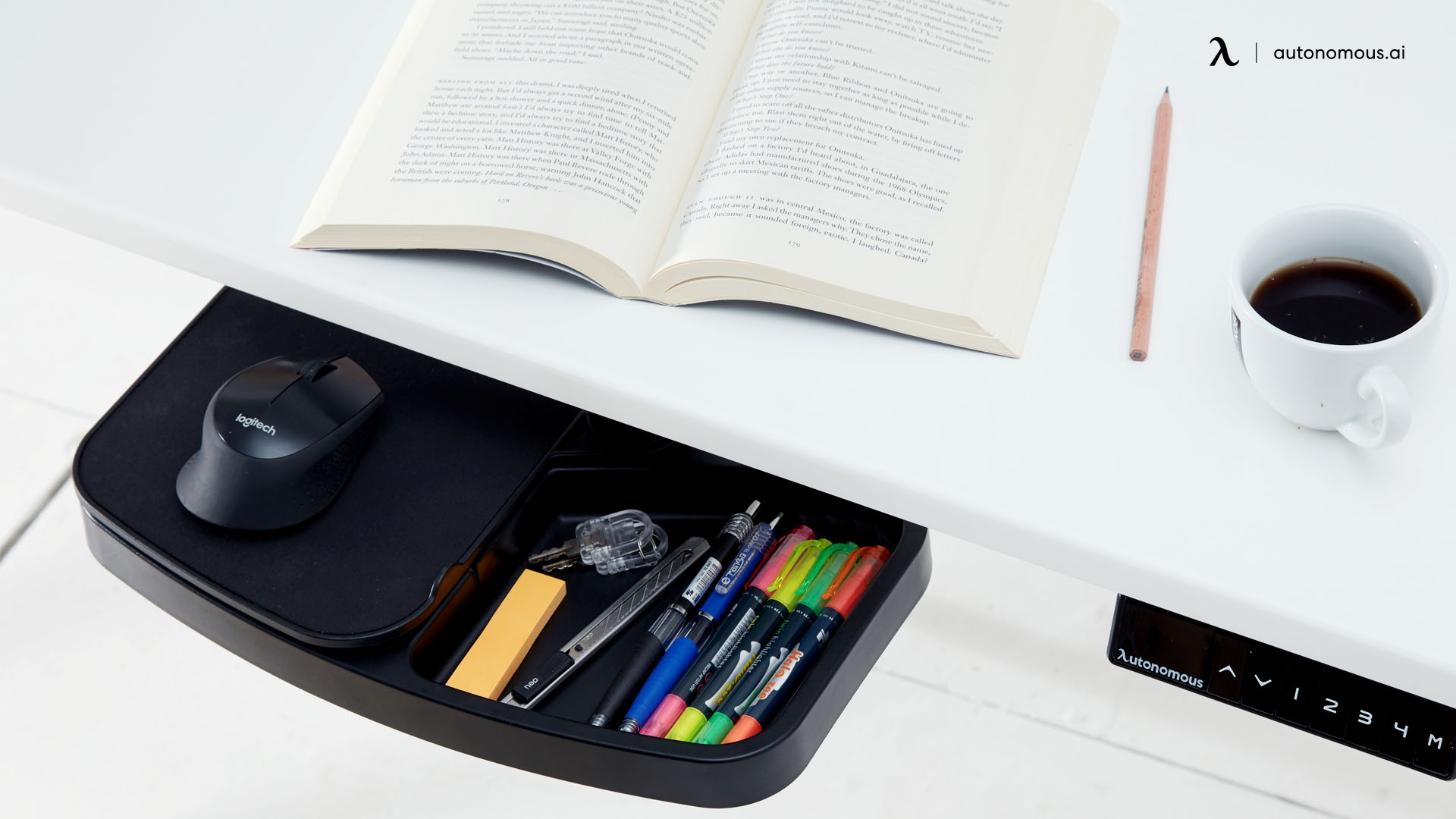 This computer desk accessory is designed with the idea of space creation in mind. It allows you to clear up small items from your desk and organize them within the drawer. The drawer swivels 360 degrees and is designed for simple access and installation. It is perfect for storing any stationery and any other small items you may normally keep on your desk.
8. Cable Tray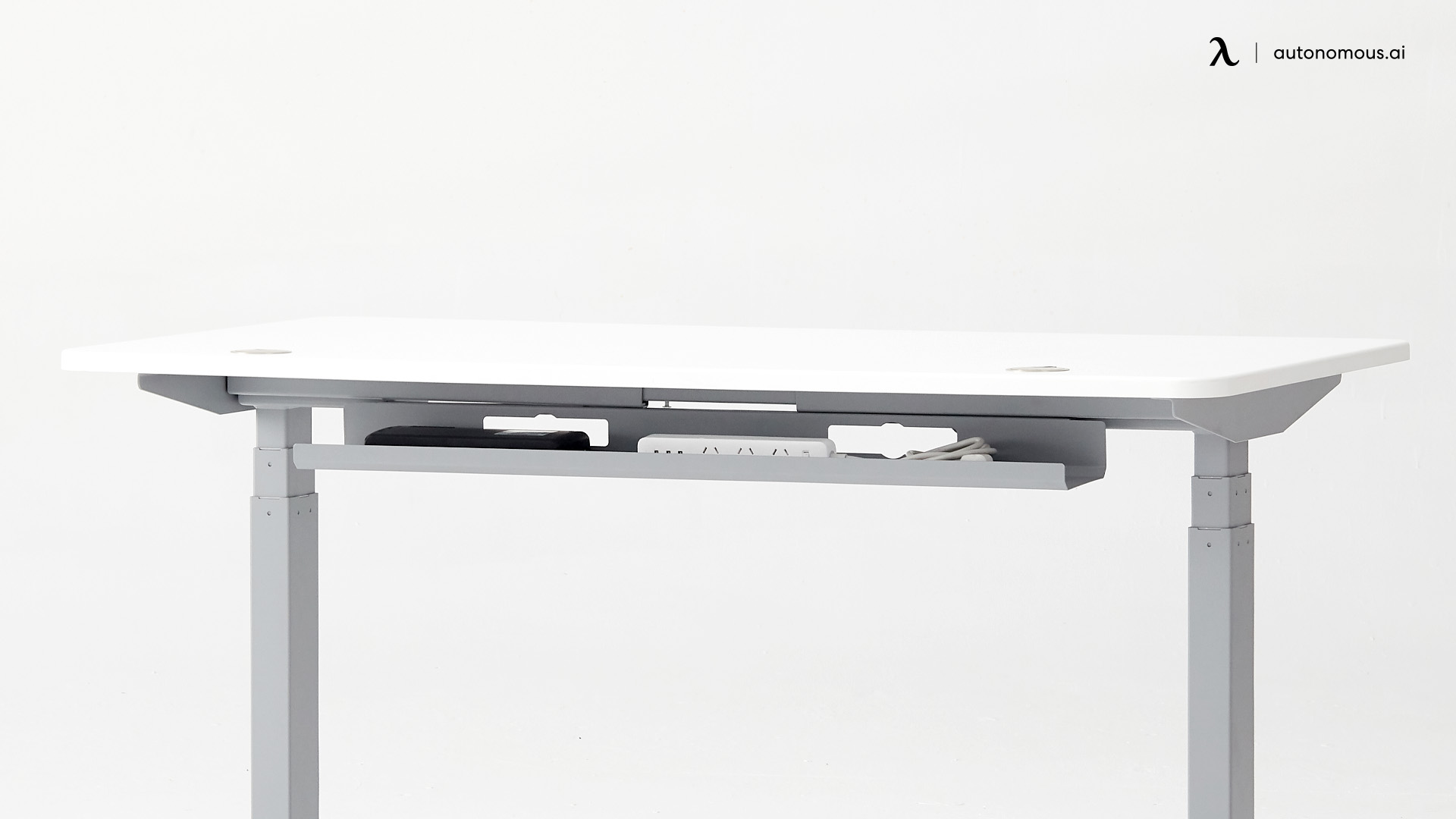 If you have multiple monitors or a variety of unorganized cables on or around your workspace, then this is for you. This computer desk accessory is quick and easy to install. Other than that, it assists you in keeping all your cables uncluttered and out of the way, freeing up more space at your desk.
9. Privacy Panel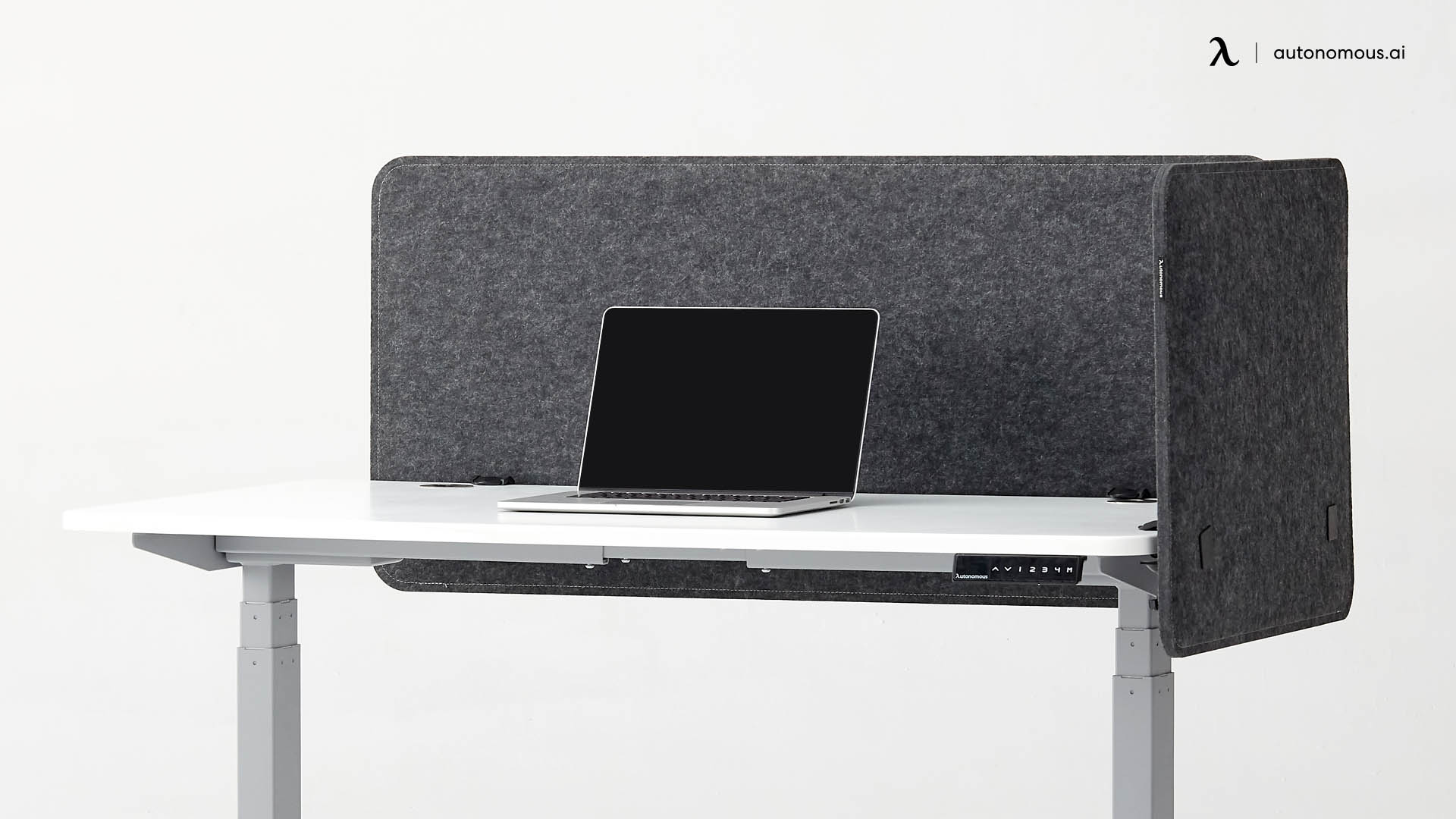 The privacy panel is designed for offices where desks are very close to one another. Feeling like your coworkers are constantly watching or looking at you can deter you from working. This panel is very easy to install and provides a barrier between desks. This allows for individuals to have their own privacy while working at their desks.
10. LED Desk Lamp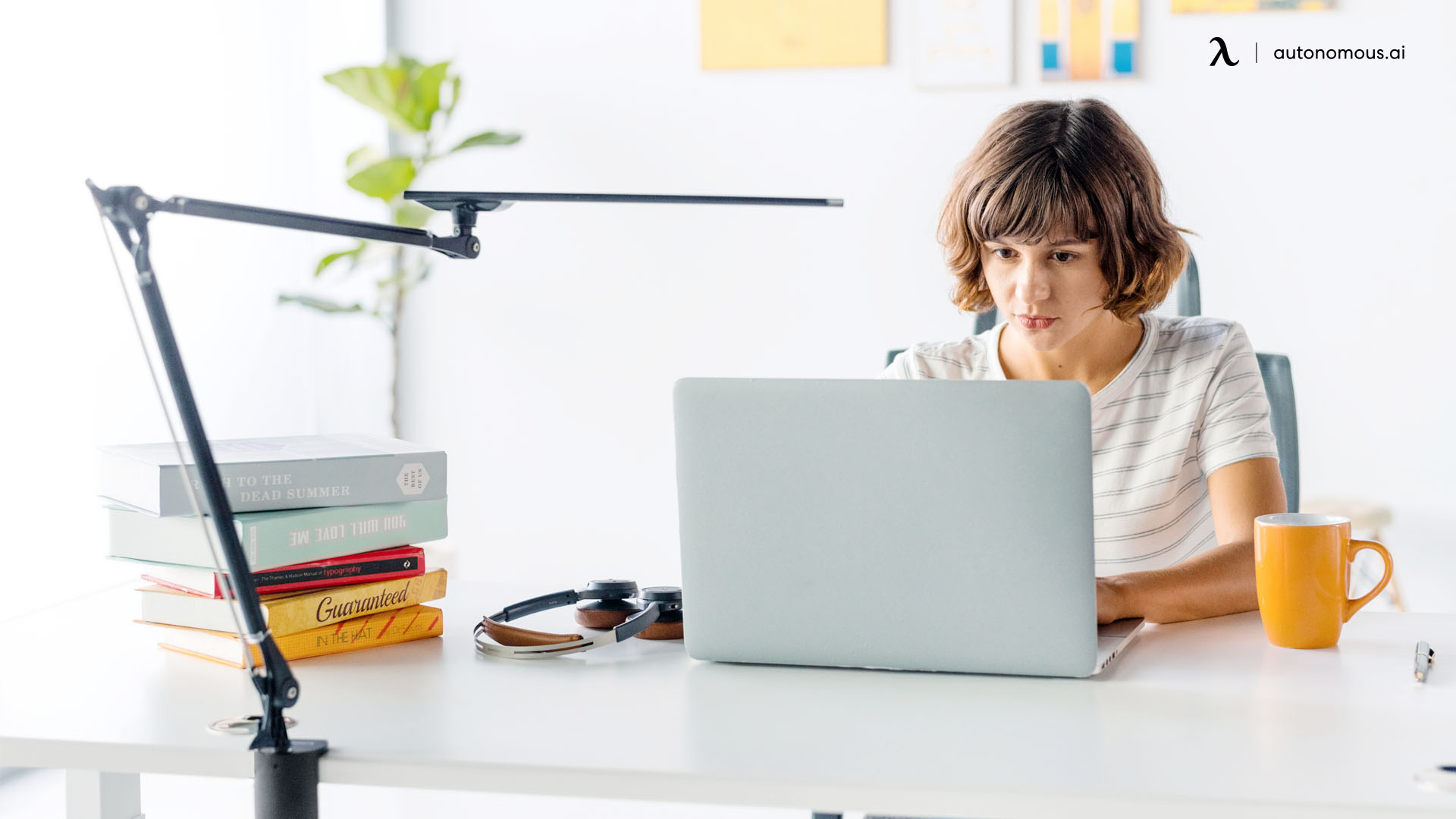 This LED lamp gives you the option of selecting from different brightness levels and color modes. Its elegant design fits any desk and adds a touch of class. The simple and flexible design allows you to adjust the lamp to any angle that you may require while making use of it.
11. Desk Clamp Power Outlet
This computer desk accessory brings power straight to your desk. Whether you need to power your computer, laptop, cellphone, desk lamp, or even tablet, the desk clamp power outlet is designed to allow you to do so. It simply clamps onto your desk, and then you can charge any device from it. This helps to organize your office desktop and keep all the cables in one area.
12. Keyboard Covers
A good silicone cover can muffle the sound of the keys while you type. This is useful if you work in an office where everyone is close to one another. The cover is also effective at protecting your keyboard against spilling liquid or foods onto it.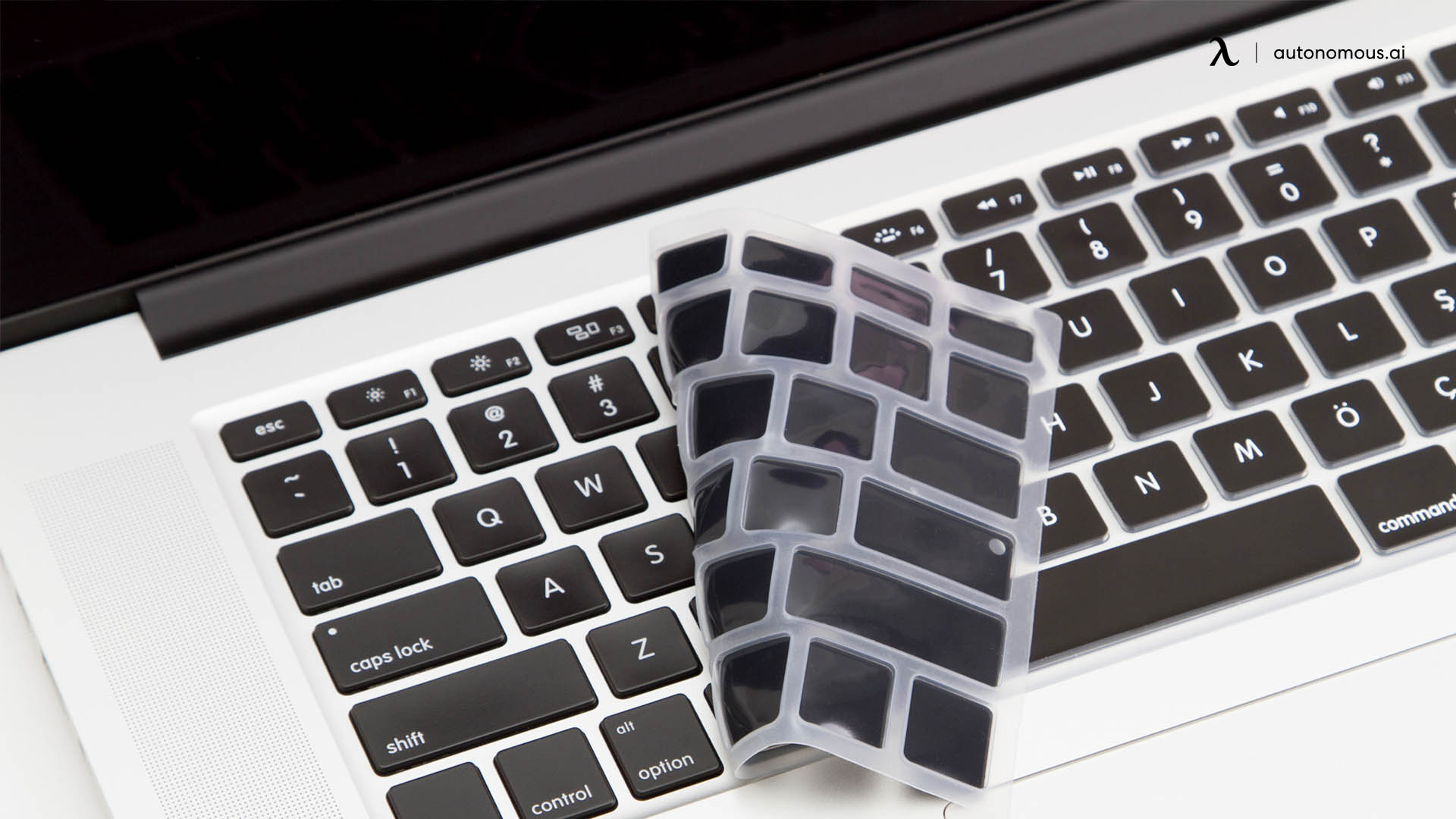 13. A Vertical Phone Charger
This subtle must-have office accessory allows you to charge your phone on your desk without taking up too much space. It also makes it possible to easily read notifications while your phone charges due to the charger standing vertically. This accessory can only be used should your cellular device support wireless charging.
14. An Insulated Travel Mug
A well-insulated travel mug can come in handy in the office. This can be especially handy if you have long meetings. The mug can keep your drink hot or cold no matter how long you are in a meeting or even if you just forget about it while you are working.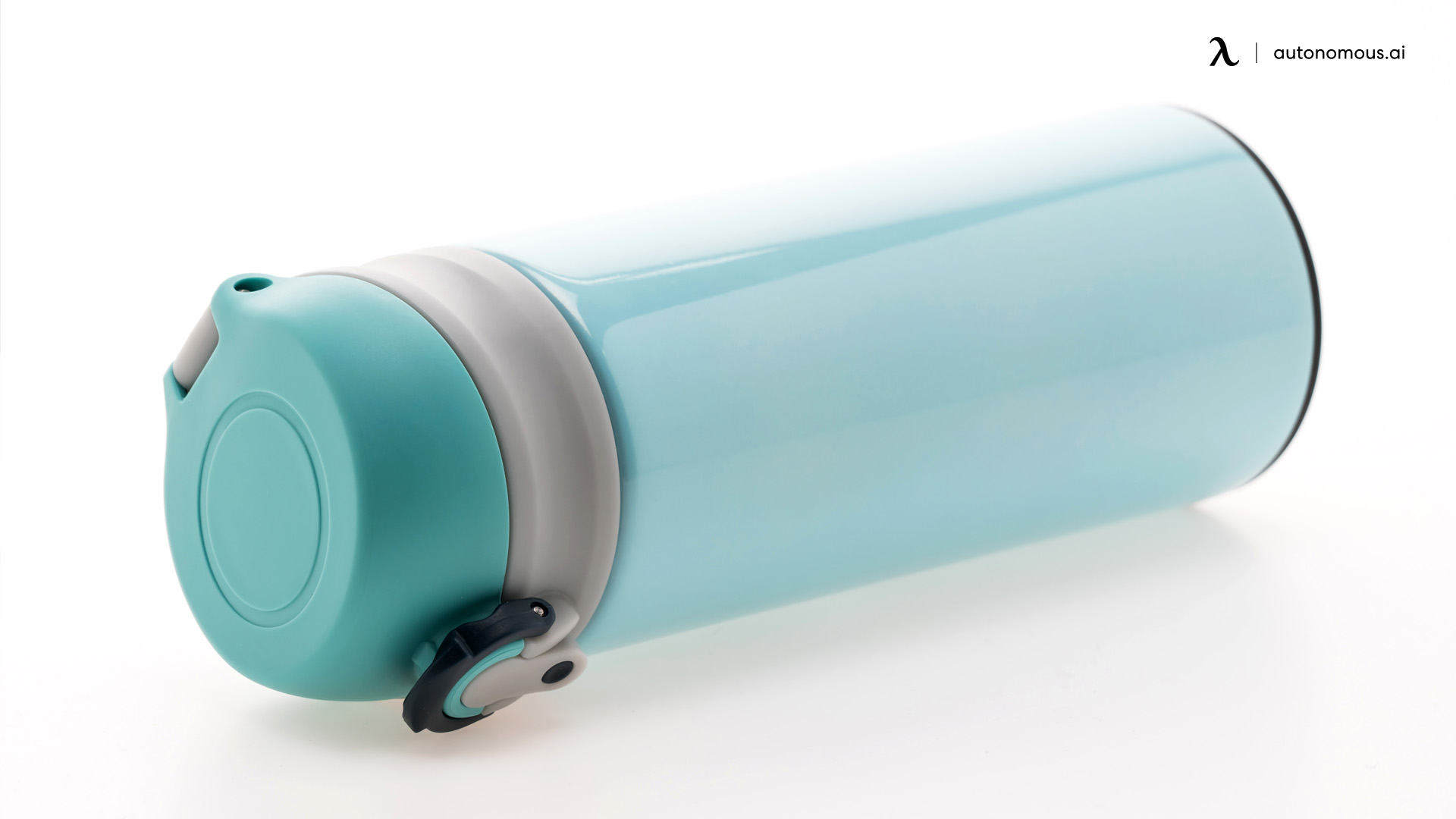 15. A Posture Belt for Back Pain
Sitting at your desk for a long time is not good for your back and its health. This is due to the supporting muscles in the back, having to work very hard to keep you upright while you are seated. A good posture support belt helps tremendously in relieving upper and lower back pain. This must-have office accessory helps you focus on the work you have rather than the back pain that you are experiencing.
16. A Heating Pad
If you work in an area that is extremely cold, this may be the accessory for you. An air-conditioning system can sometimes be very costly, and this provides a cheap alternative. Heat pads can have multiple different heat settings to keep you warm and can be placed wherever you wish. This must-have office accessory increases your comfort, allowing you to feel more at home while working.
17. A Smart Notebook
If you are the type of individual who prefers to write things down rather than typing them out, then this accessory is designed specifically for you. A smart notebook makes it possible for you to take down notes without wasting paper. The notes you write in the notebook can later be digitalized using an app on your phone. This reduces the wastage of paper while still allowing you to feel like you are writing things down.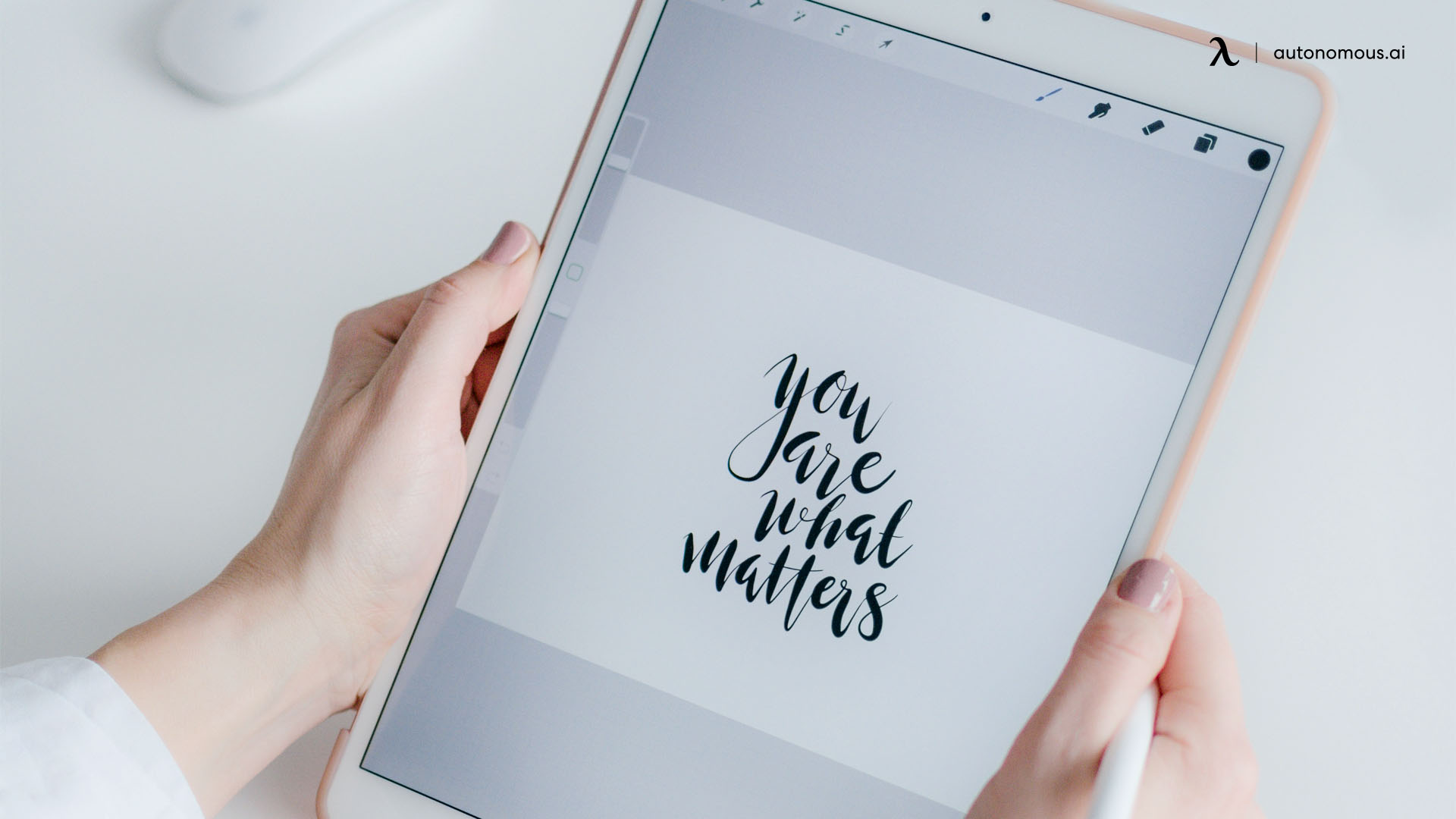 18. A Good Seat Cushion
An ergonomic seat cushion can improve your comfort and also alleviate back pain. Ergonomic cushions have been shown to help with the improvement of posture and allow the user to be able to work for longer periods of time. This is a great investment for anyone who suffers from back pain as a result of sitting for long shifts.
19. A Nice Mouse Pad
Working at your computer for hours on end can become extremely tiresome. This becomes even more prevalent when making use of a mouse pad that is very small. A good mousepad can add some decorative flair to your desk and can be much more convenient when working on a multiple screen setup.
20. Incorporating Greenery into Your Workspace
An office space can become very monotonous with the neutral colors present. The incorporation of any plant does wonders to brighten the place up and improve your mood. Acquiring a plant such as a succulent or any other plant that does not require a high level of maintenance is great for any desktop. The incorporation of a plant makes the entire work environment feel less dull.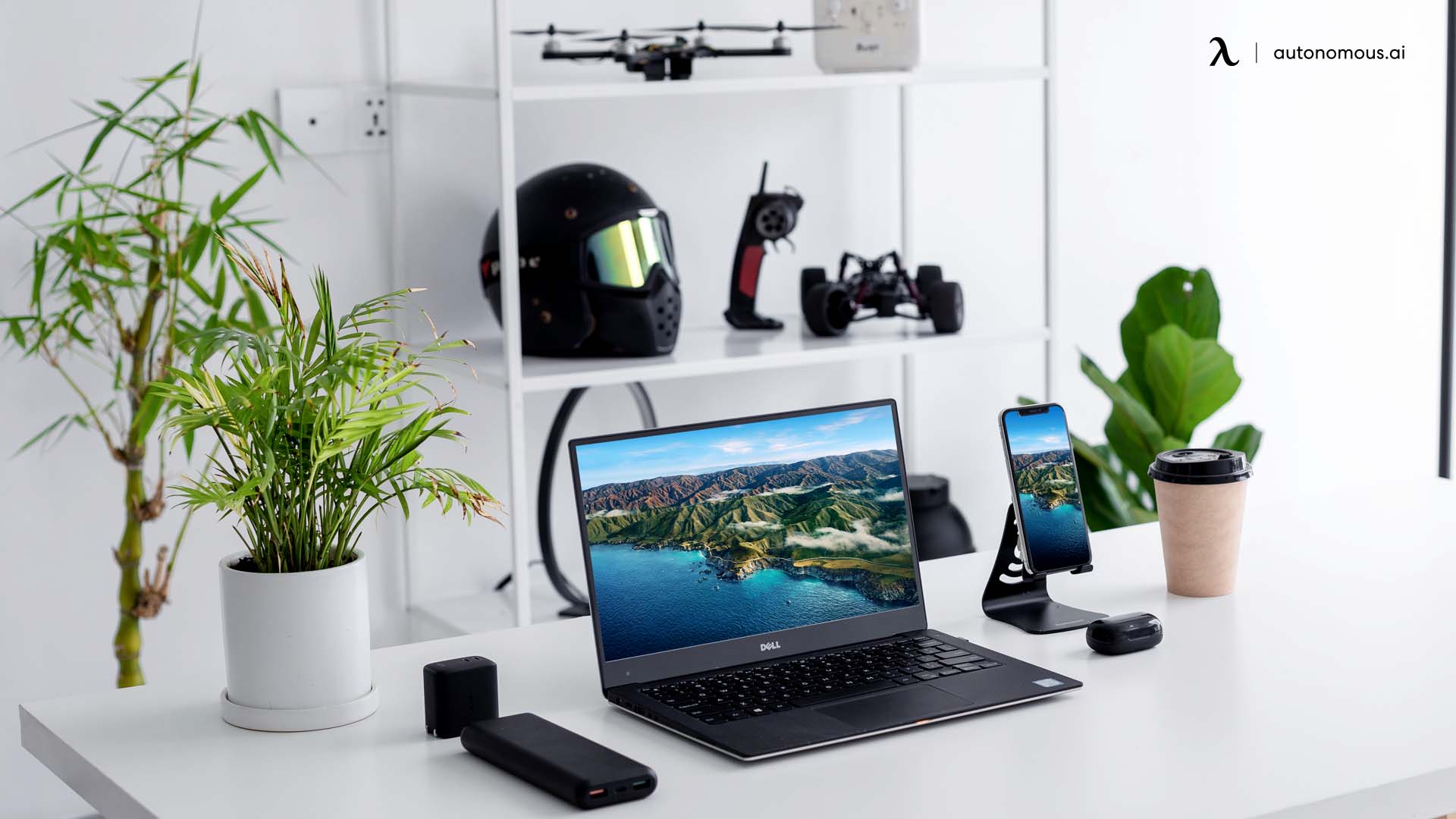 21. Computer Glasses
These glasses are not necessarily needed by anyone who requires prescription glasses. The purpose of these is to block out blue light while you're working on a computer or any screen for that matter. This helps keep your sleep schedule intact and also helps maintain healthy energy levels. They provide a good break from the direct exposure that you have to all your technological devices.
22. Post-it Note Dispenser
Working in an office most likely means that you make use of post-it notes. Whether to remember where certain things are or even just to make notes. A dispenser makes it much easier to get a hold of them, and a decorative one can even add some character to your desk. A weighted dispenser also prevents it from being knocked over, making the post-it notes always accessible.
23. A Wireless Mouse
This is one of the best home office accessories. An ergonomic wireless mouse is essential for anyone who works at a computer often. The mouse not having any wires does wonder for decluttering the workspace by reducing wires on the desktop. An ergonomic wireless mouse also provides support to your wrist, reducing any fatigue that your wrist may feel after working for long shifts.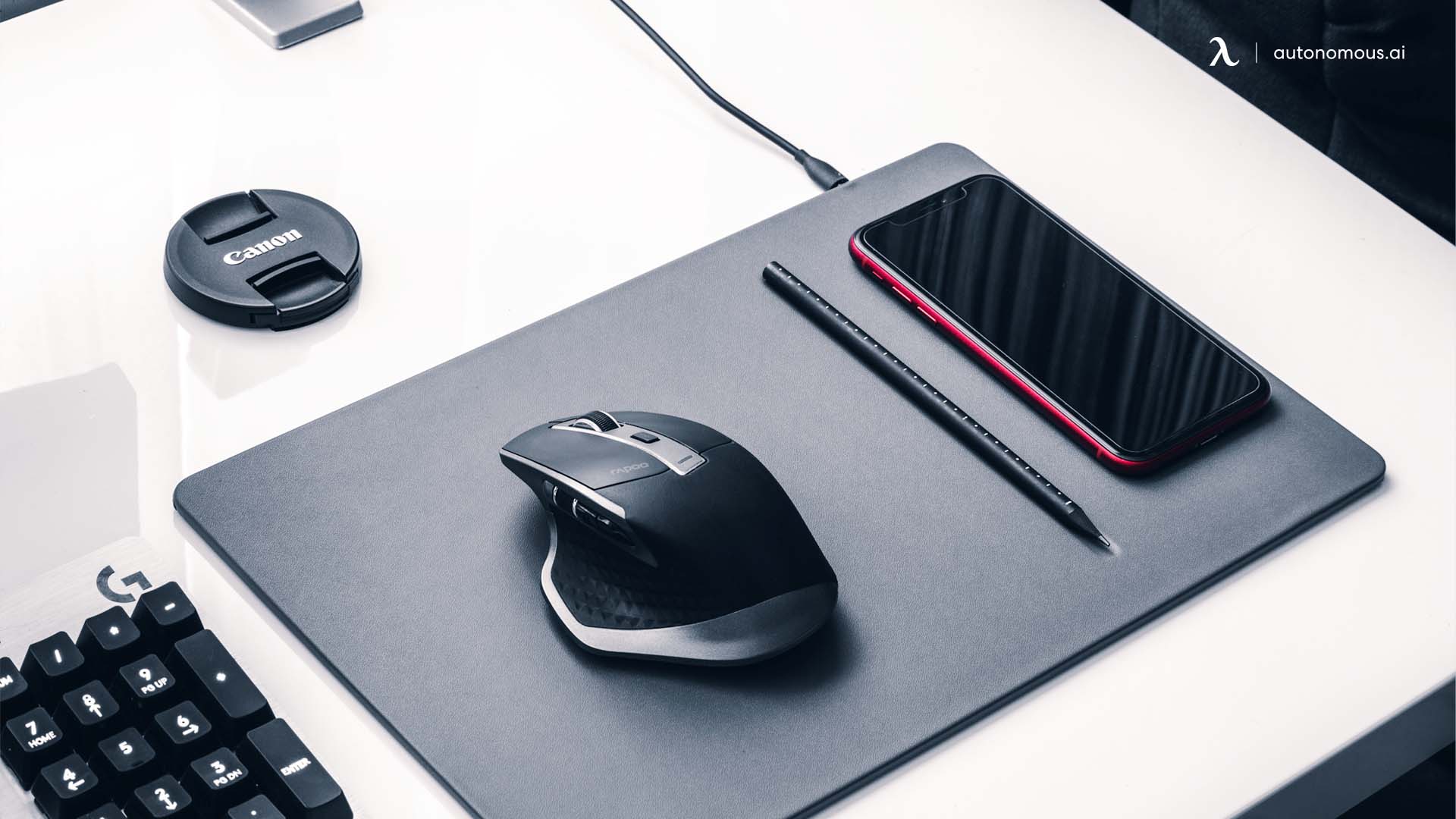 24. Keyboard and Laptop Stand
To increase your productivity while working on your laptop, you may consider adding a keyboard and laptop stand to your setup. These allow you to work more effectively and help in correcting sitting posture. An ergonomic option can also have profound effects, such as stopping you from developing carpal tunnel syndrome.
25. A Desk Clock
This is the best desk accessory that many individuals tend to neglect. Although you can easily check the time on your laptop or even cellphone, there are some clocks with amazing features. Some clocks can function as Bluetooth speakers, have LED displays, and can even serve as a wireless charger for your smartphone. Having such a multi-functional accessory can really do wonders in terms of decluttering your desk while also adding a lot of benefits.
26. Desk Pad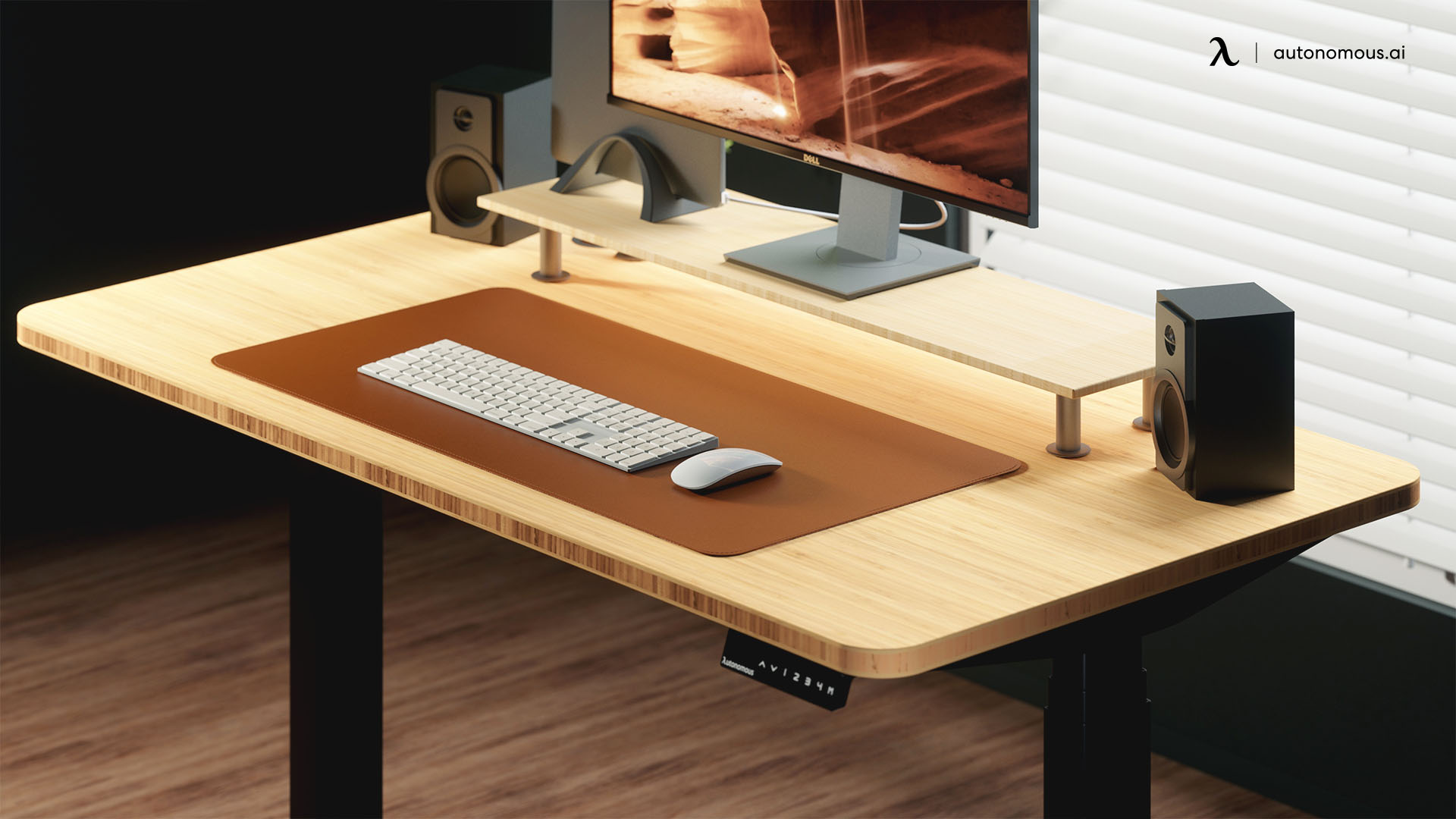 A desk pad can come in handy if you wish to have better tracking for your mouse while working. Since there are certain waterproof desk pads available in the market, you can say that a desk pad can help you keep your other work desk accessories safe from any spillages. 
27. Charger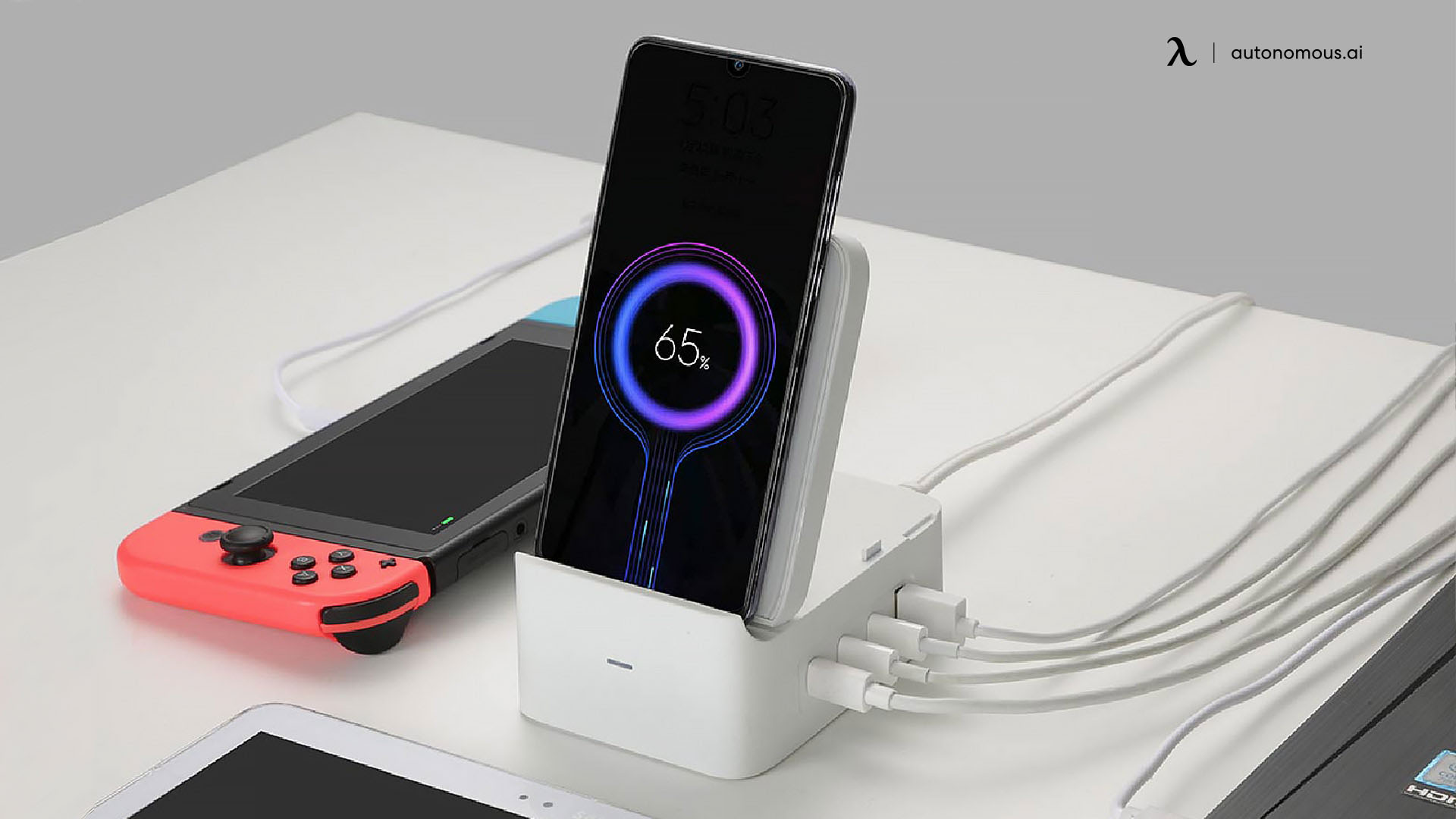 A wireless charger is among the must-have office accessories. This desk accessory will let you ensure that all your other electronic items are charged and ready for use whenever you want to. If you look upon the Autonomous store, you can find multiple such options here that will prove to you how you can charge multiple devices with a single power bank. 
28. Desk Organizer
A desk organizer comes in handy when you have multiple pens, pencils and other smaller computer desk accessories. 
Magnetic Desk Organizer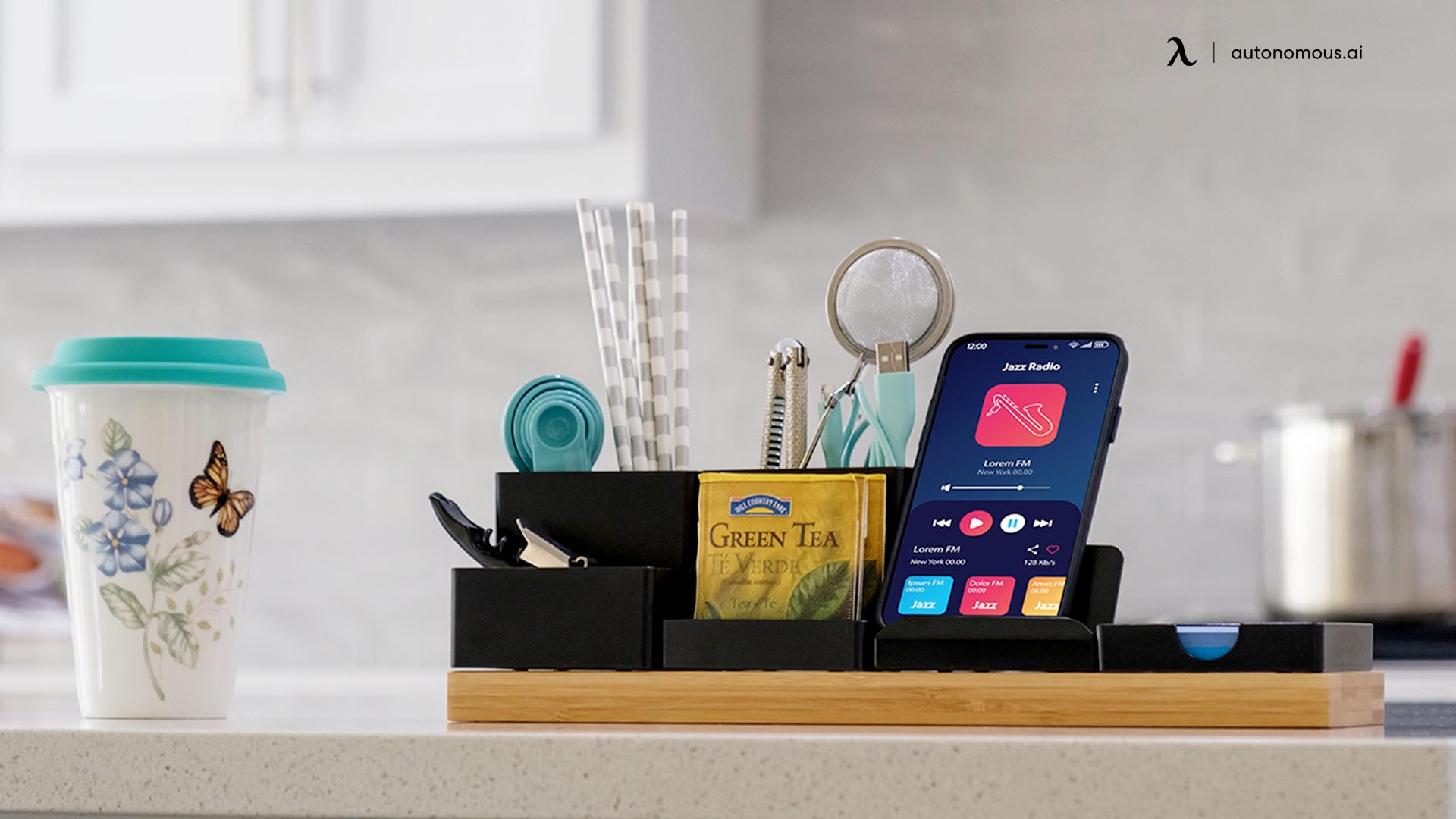 You may think of going for a magnetic desk organizer that uses a magnet to stay intact with your desk while ensuring all your work desk accessories are in place. 
29. Desk Footrest
A desk footrest would be vital for those office workers who are practicing intermittent standing and sitting at work. 
ErgoFoam Adjustable Footrest (Mesh)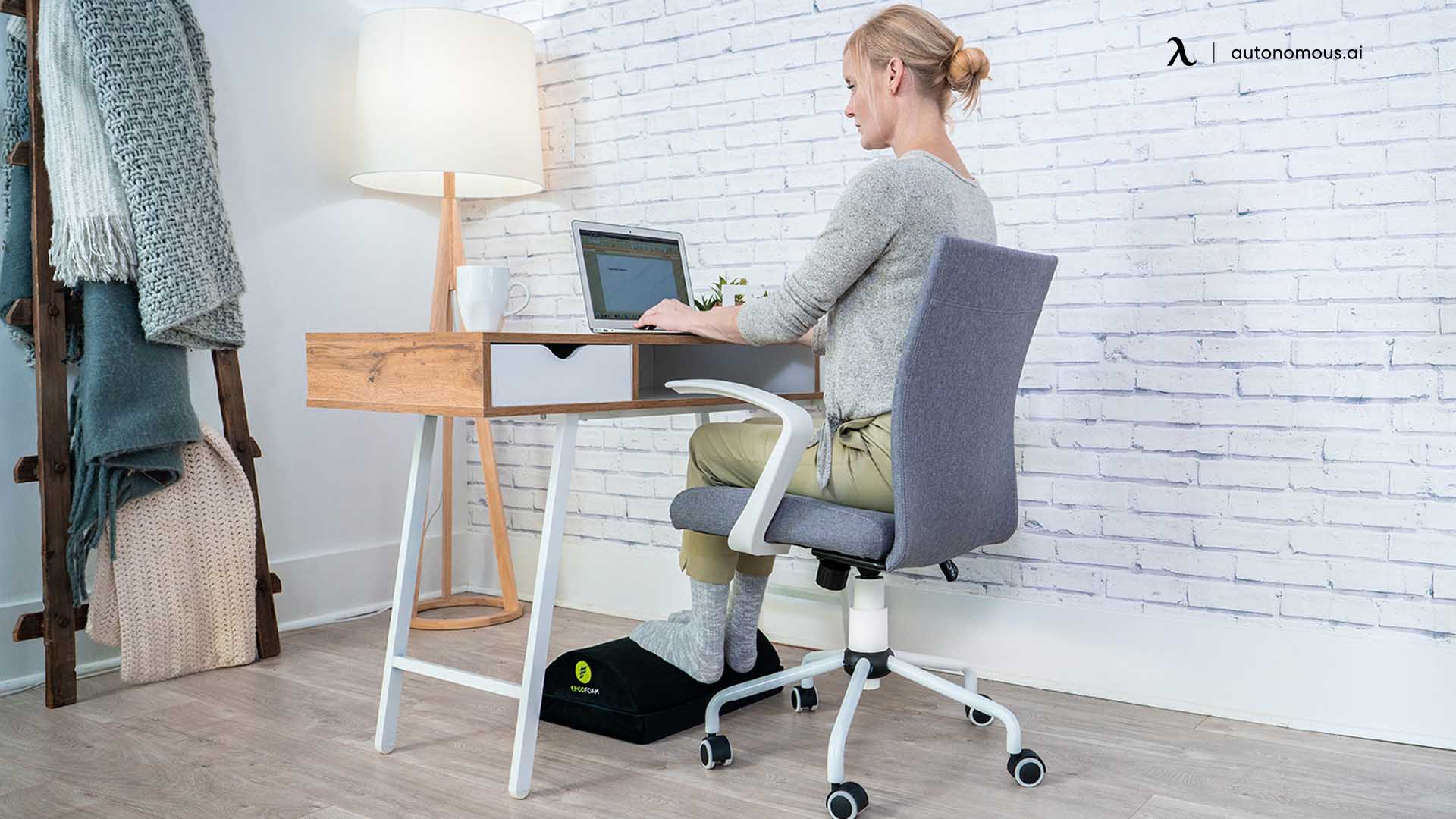 The ErgoFoam adjustable footrest is a high-density foam that provides you with a comfortable footrest so that you can work with ease. This footrest ensures you don't encounter any foot injuries or numbness while working. 
30.  Seat Cushion
A seat cushion can be among the most desirable office accessories for those office workers who have a problem sitting for extended hours. 
ErgoActive Cooling Gel Seat Cushion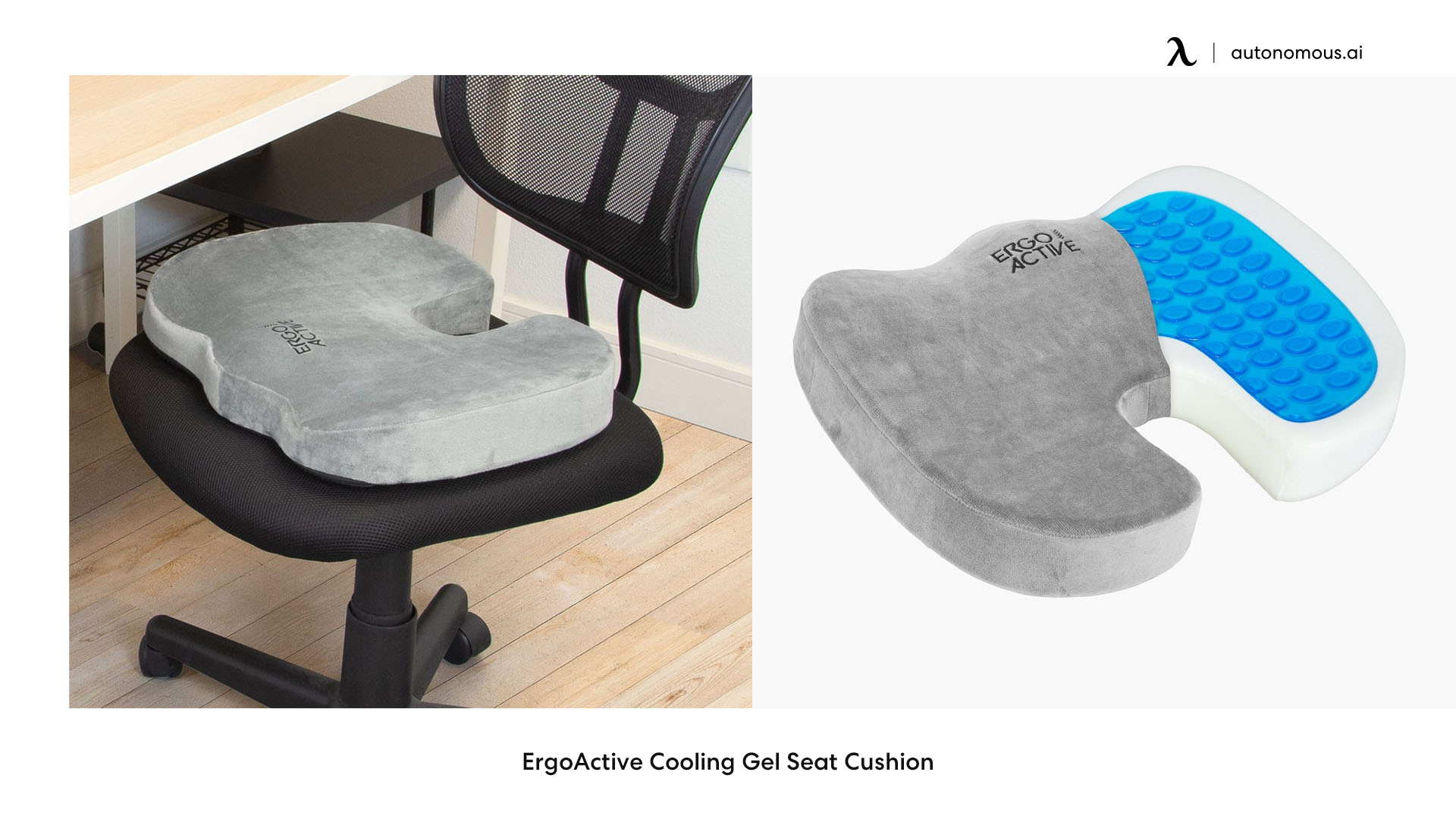 You may think of going for a cooling gel seat cushion if you usually feel severe pain in your tailbone or lower back while sitting for extended hours. This cushion will ensure that you have a pain-free experience at work. Overall, it will keep you active and healthy.
31. Carpio Ergonomic Wrist Rest by DeltaHub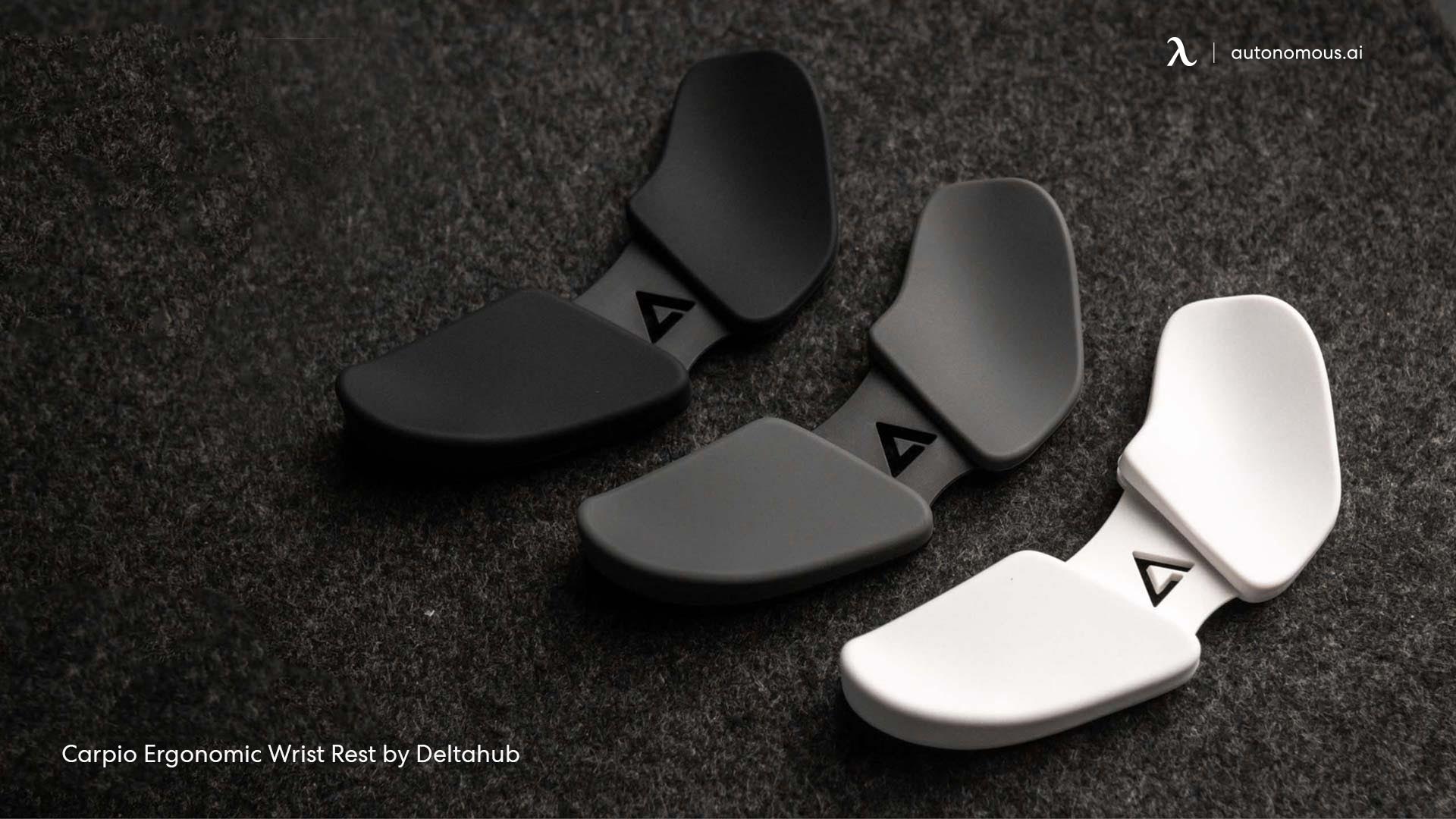 One of the common issues office workers face is that they start feeling their wrists going numb as they type for extended hours. In such a situation, the Carpio Ergonomic Wrist Rest will be of great help and be one of the best desk accessories. The best part about getting this ergonomic wrist rest is that your wrists would no longer get numb.
This wrist rest is designed to have a silicone pad that provides you with a comfortable platform to place your wrist on. This will ensure that you don't have any wrist injury as physicians have designed it, especially for your wrist's protection. 
32. Keyboard and Mouse Platform by Mount-It!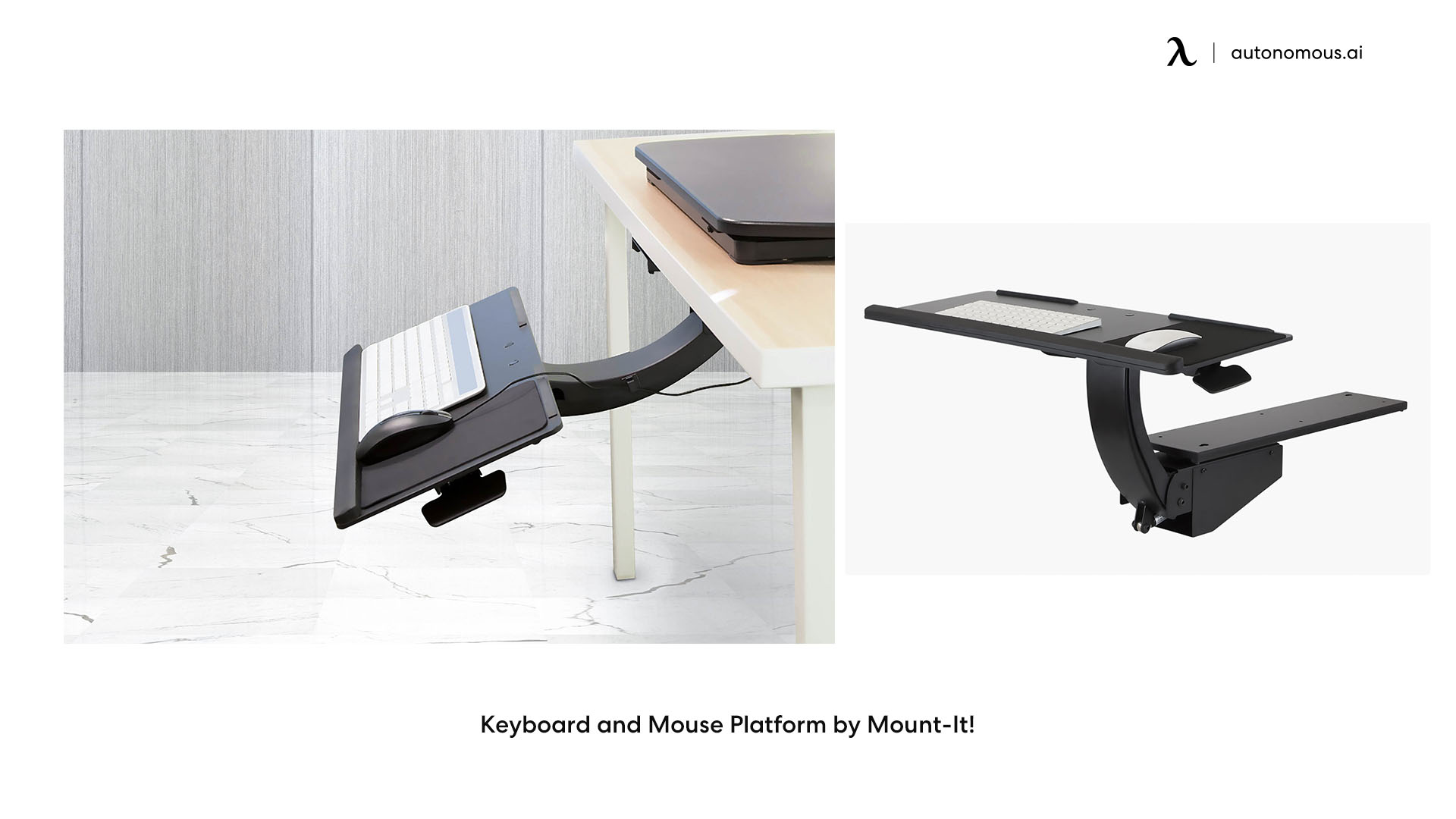 Getting a separate keyboard and mouse platform or tray is one of the office desks must haves. Mount-It! has designed a special keyboard and mouse tray that will help you have your keyboard and mouse at a specified place so that you can avoid clutter on your desk. This will indirectly impact your productivity by ensuring you have a clear mind while you work. 
33. Ergonomic Keyboard
This is one of the best home office accessories for you. You might have heard how ergonomic keyboards have gained a lot of traction nowadays. You can have one for yourself too. We have listed the two best options that are there in the market below. 
Ergonomic Keyboard for PC by Matias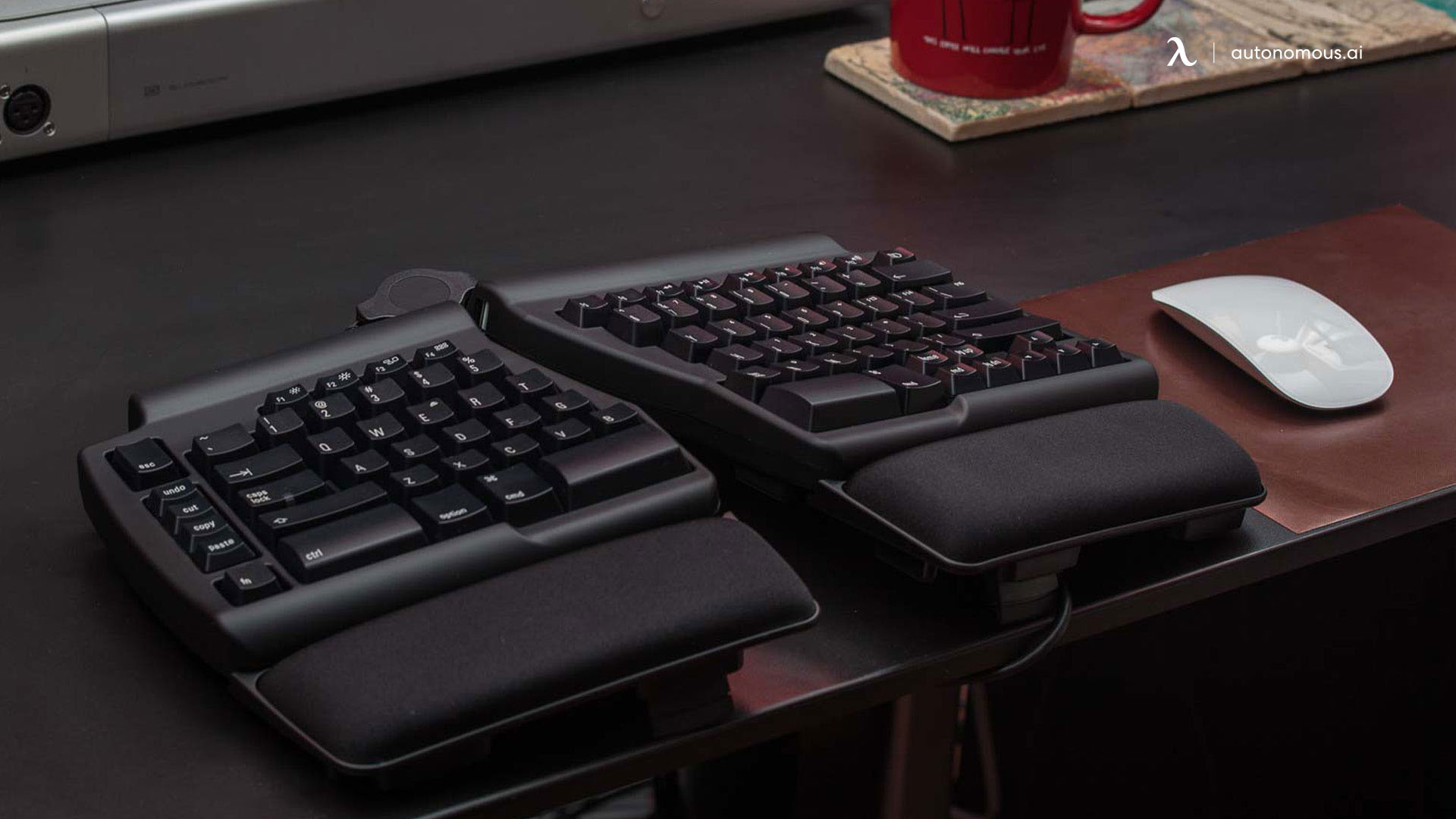 The Ergonomic Keyboard by Matias is a mechanical keyboard that is designed to be ergonomic and responsive so that you can have a fluent work experience. Since it is split into two, you can place this split keyboard at an angle that you find the most comfortable. 
ErgoTKL Split Mechanical Keyboard by Cloud Nine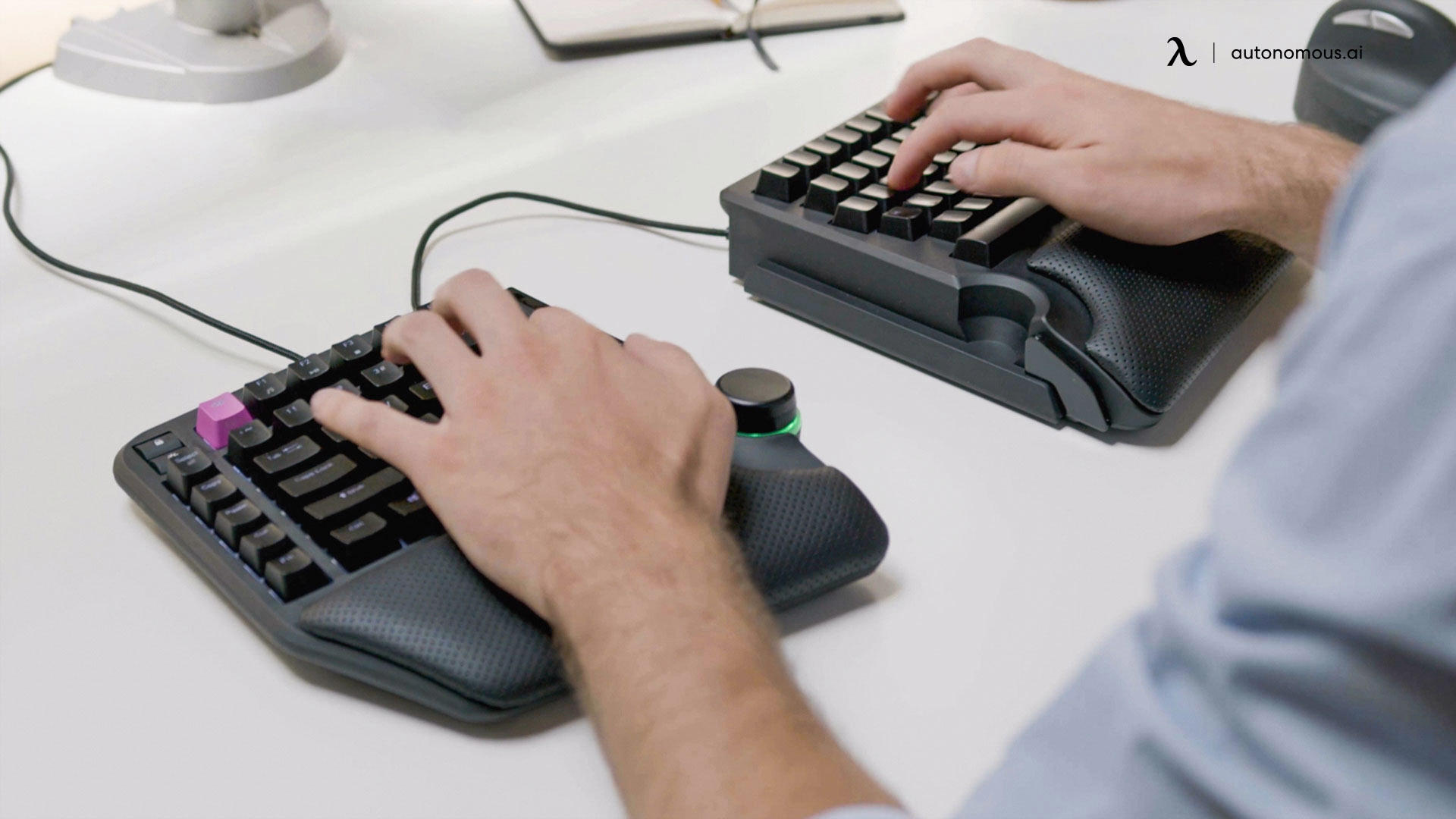 The ErgoTKL Split Mechanical Keyboard by Cloud Nine is known for its compactness. Suppose you have a small office, so you will need accessories that you can adjust in smaller spaces. This TKL keyboard is one such accessory. Since this best desk accessories option is also a split keyboard, you can easily place it the way you like. 
34. Lumbar Support Pillow
A comfortable lumbar support pillow has got to be among the must-have office desk accessories. We have listed two of the best options you can consider below. 
Autonomous ThermalComfort: Personal Climate Control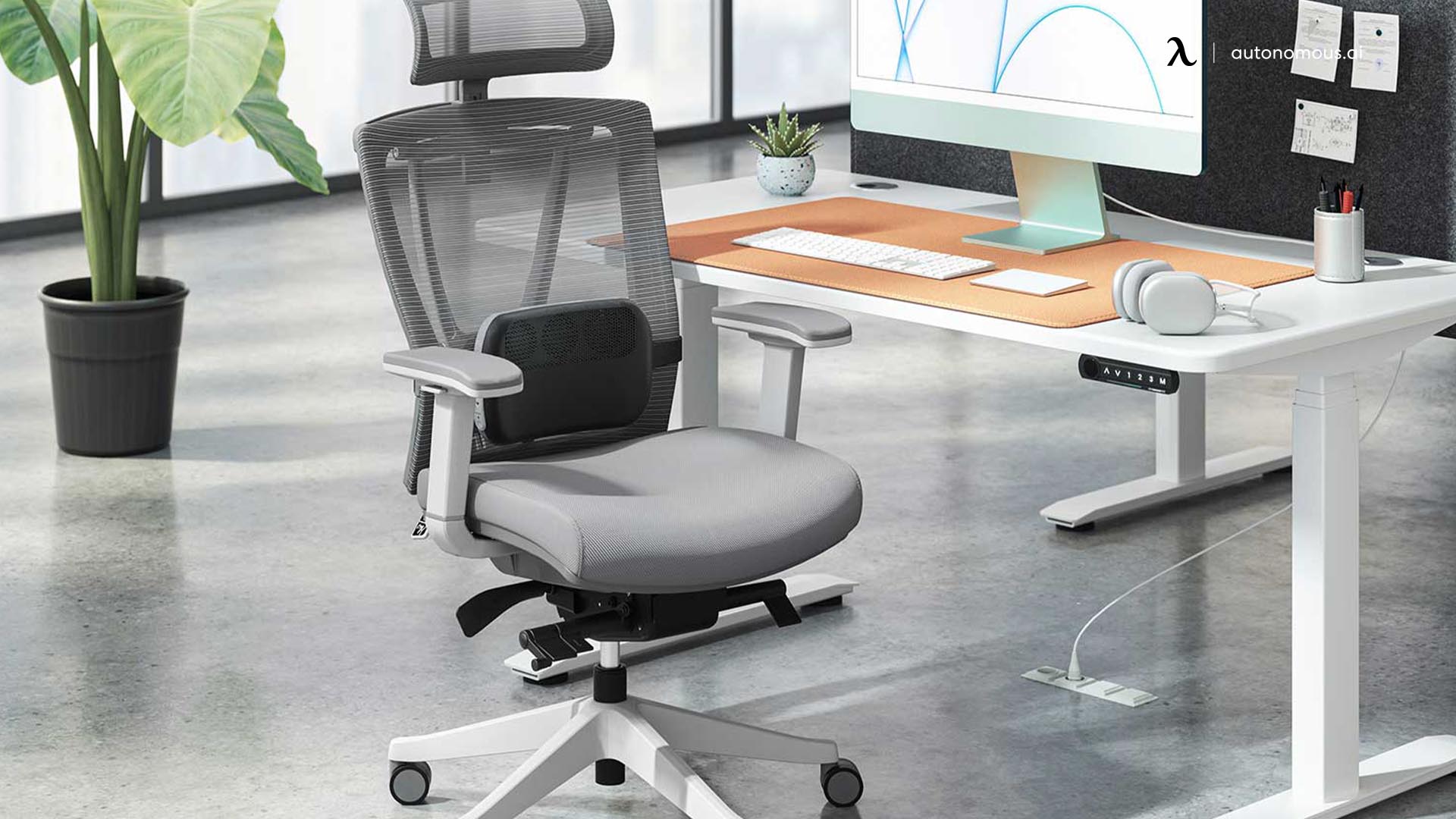 The Autonomous ThermalComfort: Personal Climate Control is among the best lumbar support pillows that you can get. The best part about this pillow is that it uses multiple levels of heat and massage vibrations to ensure that you don't feel sore or any pain while sitting for extended hours. This heated lumbar support will ensure that you do not encounter any muscle injury at work and have a comfortable experience overall. 
ErgoFoam Lumbar Support Pillow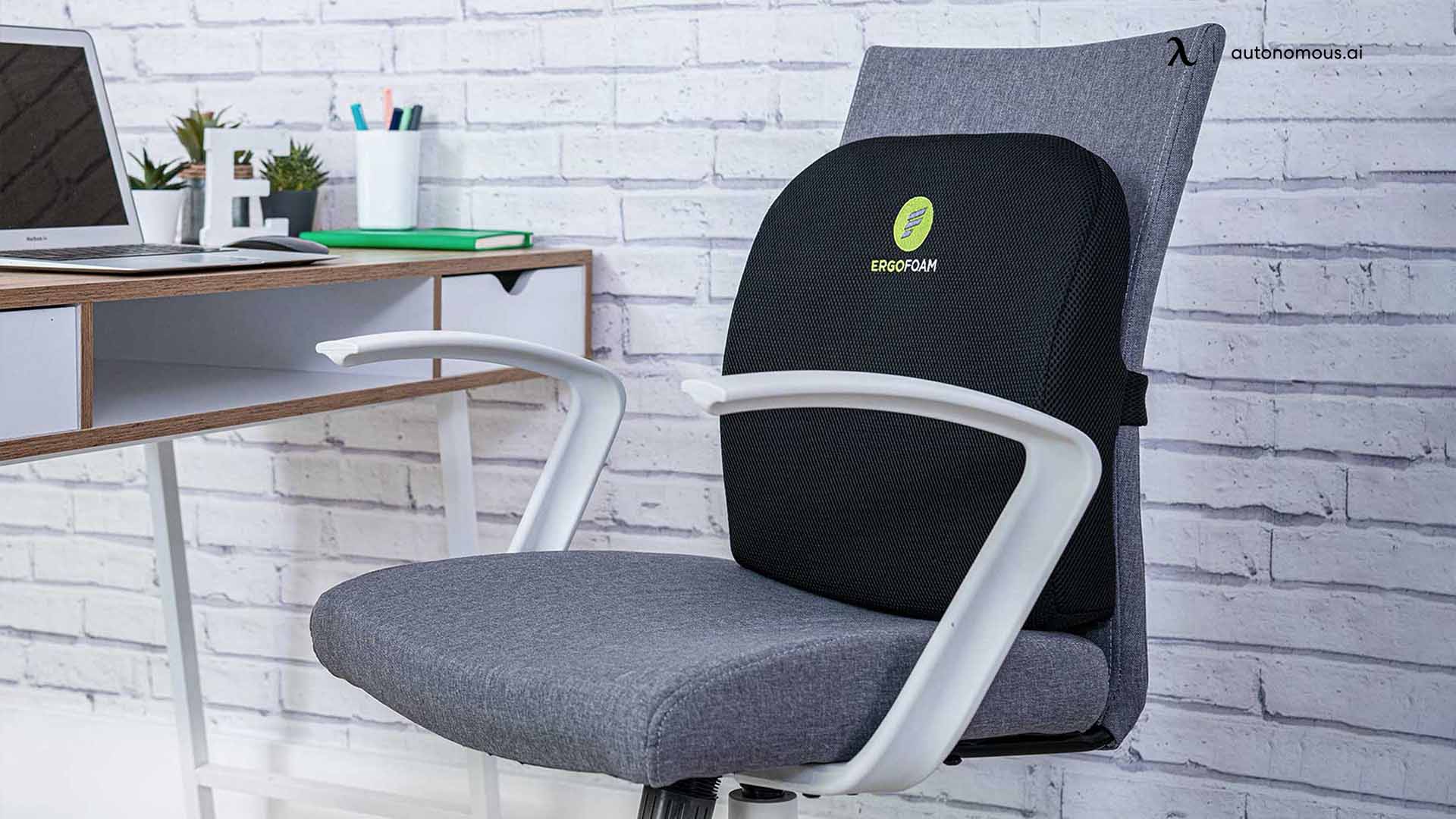 If a heated lumbar support pillow is not your thing, you may consider using this ErgoFoam Lumbar Support Pillow. The job of this accessory is similar to the previous one. However, it does not use any heating mechanism to provide relief in pain. Instead, it has an ergonomic foam that provides you with the desired rest and comfort you want at work. 
35. Desk Converter
A desk converter comes in handy for those users who are not interested in buying a new motorized standing desk. This equipment is among those work desk accessories that will help you meet up the requirements of an ergonomic office setup without investing a bigger sum of money in buying new furniture. 
Standing Desk Converter by Mount-It!
The standing desk converter is a manual desk height converter. All you need to do is place your PC and its peripherals like keyboard and mouse on the desk converter's platform. Next, you are supposed to adjust the height the way you want to. 
Electric Monitor Riser by Mount-It!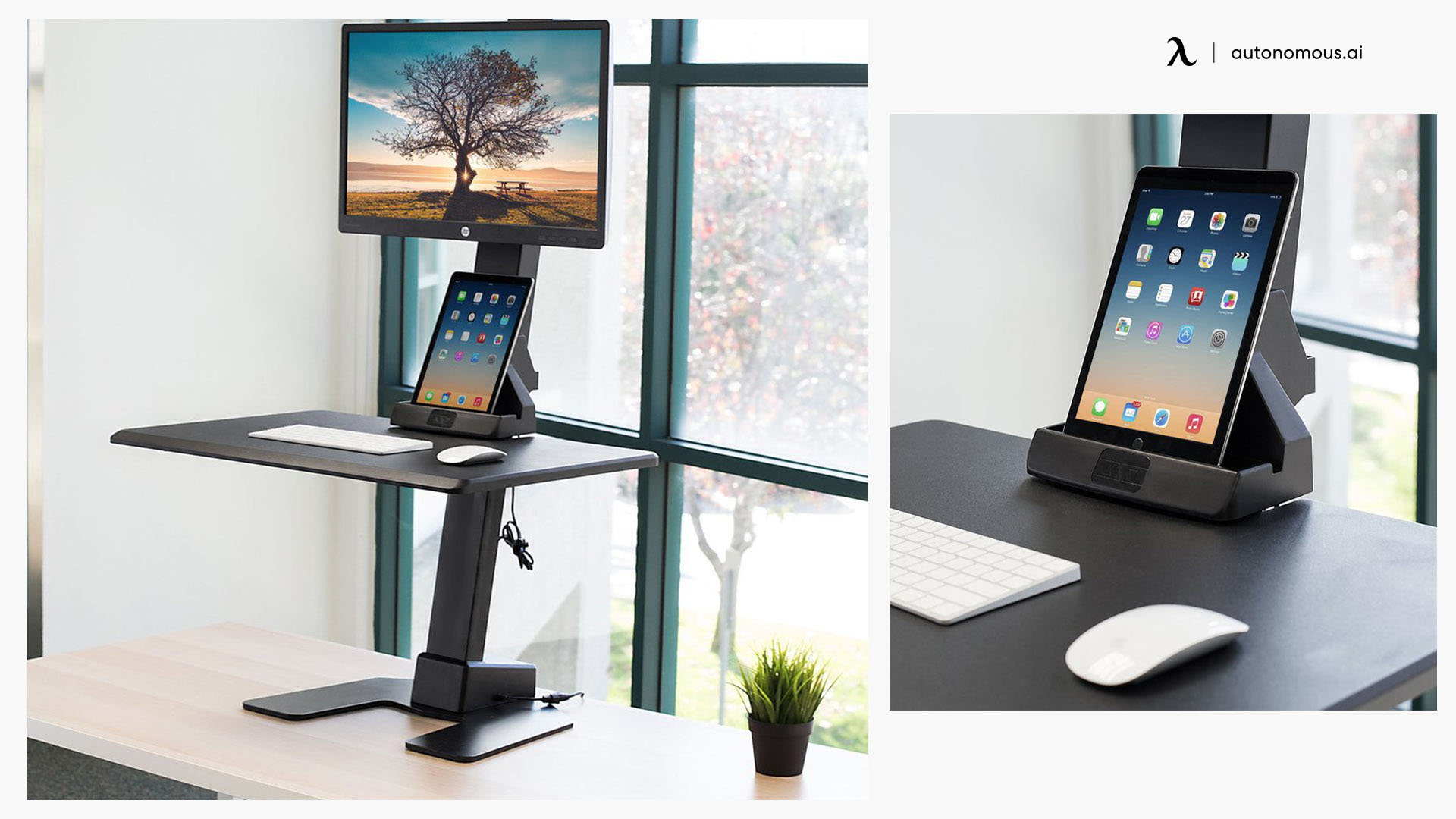 This is one of the best desk accessories from Mount-It!. The electric monitor riser by Mount-It! is a motorized standing desk converter that lets you adjust your monitor's height electrically. The biggest benefit of getting such a desk accessory is that it will help you save space on your desk and have a clutter-free work environment. In addition, it will also make it easier for you to adjust the height of your monitor to ensure you have corrected your workplace ergonomics.
Which is the Best Accessory?
When it comes to all these standing desk accessories, there is no clear best one. The best desk accessory is the one that you have the most use for and the one that provides you with the most benefits. Many of the computer desk accessories listed are all excellent in their own right, and most certainly can have very positive effects on your productivity levels at work. Whether you need to relieve stress, brighten up your environment, or even just make your workspace more comfortable and organized, there are the best desk accessories that are specifically designed for all those purposes.
The Bottom Line
Your productivity levels can dip over time, and the incorporation of the right computer desk accessories can have a major impact on changing that. It is important to keep your workspace organized, functional, and also fun. Doing so ensures that you work to the best of your ability whenever you are there.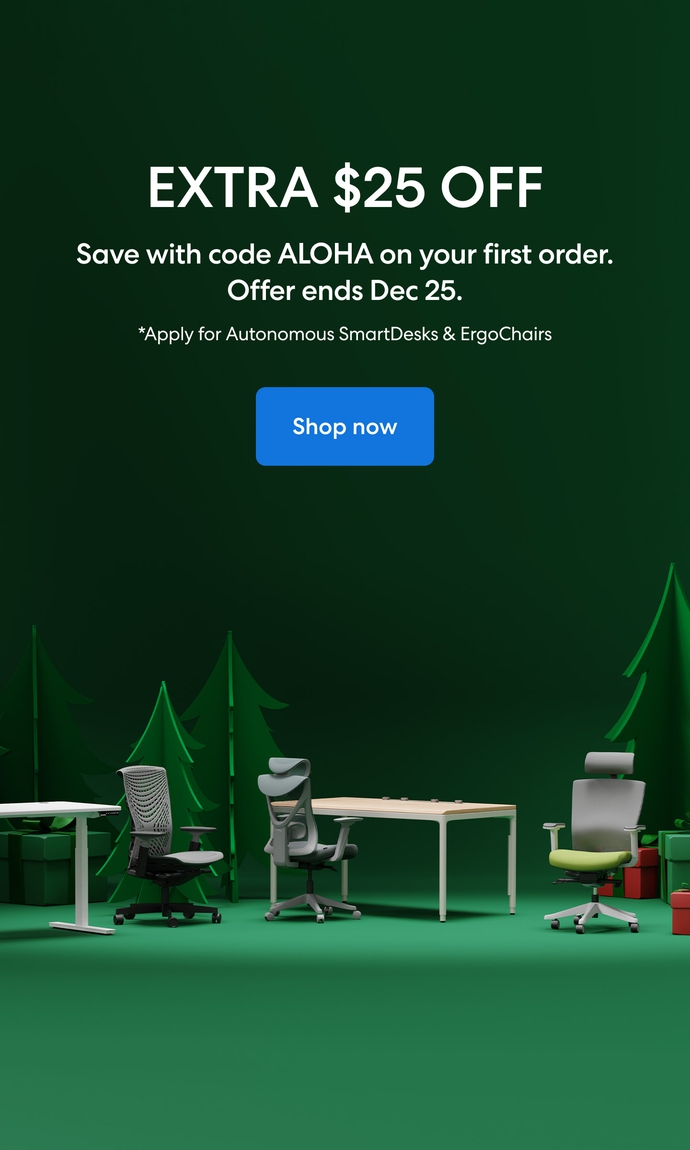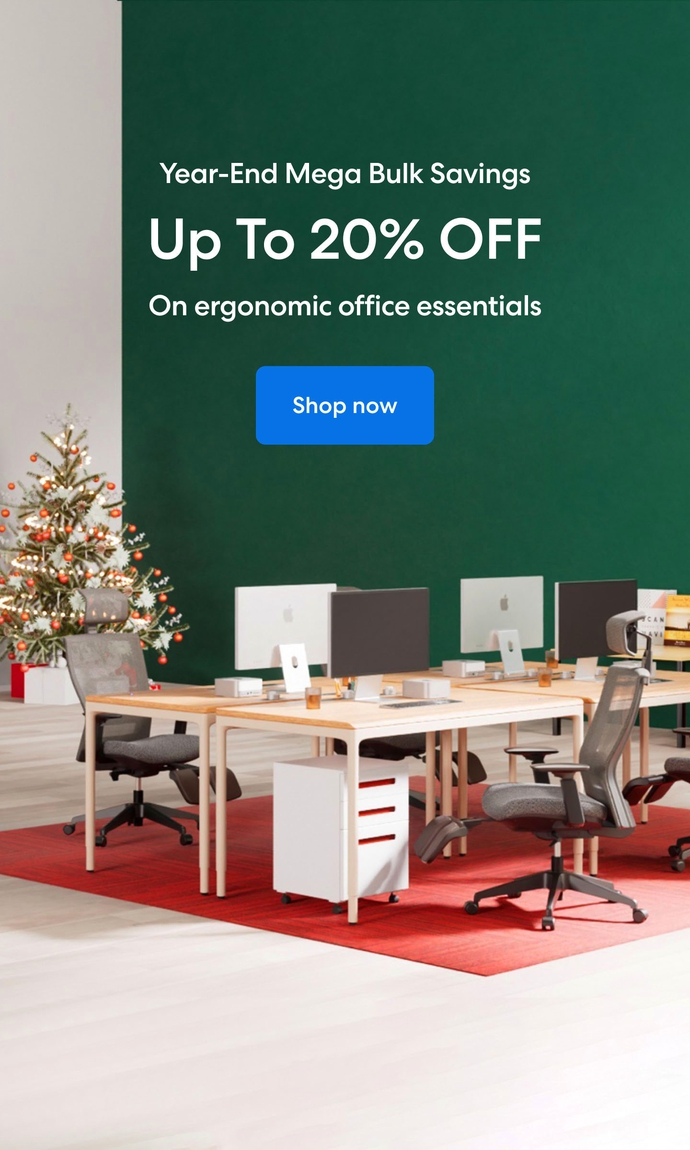 Subcribe newsletter and get $100 OFF.
Receive product updates, special offers, ergo tips, and inspiration form our team.