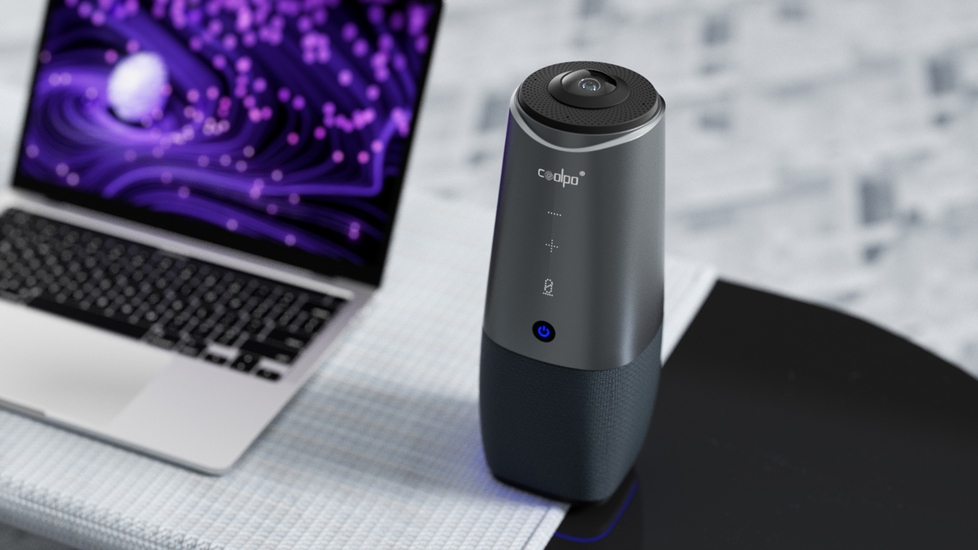 Buy now
Add to cart
FREE shipping Jun 09 - Jun 12. FREE 30-day returns.
Bought by 1 utk.edu employee
Sold and shipped by Coolpo Meeting.
•All-in-One Video Conference Device •360-degree Panorama view of the room + Individual frames for up to 3 active in-room participants • 4 Smart Microphones with 15-ft Microphone Pickup Range in all directions • All-surround Speaker heard throughout the room •AI-based Dual Positioning Technology that identifies Active Meeting Participants
• 1-year warranty
The Pana is an AI-based 4K conference room video camera that highlights active meeting participants through movement and sound. Meeting Flex™ stitches together the room's panoramic display. The sleek design features four smart microphones, a 360 conference camera, and an all-surround speaker. Compatible with Teams, Zoom, WebEx, and more!
Deep dive into specs
Let remote attendees see you!
AI-based 4K Camera
The 360-degree fisheye camera simultaneously highlights the active participant visually, zooms in/out to frame them perfectly, and displays a 360-degree panorama of the conference room.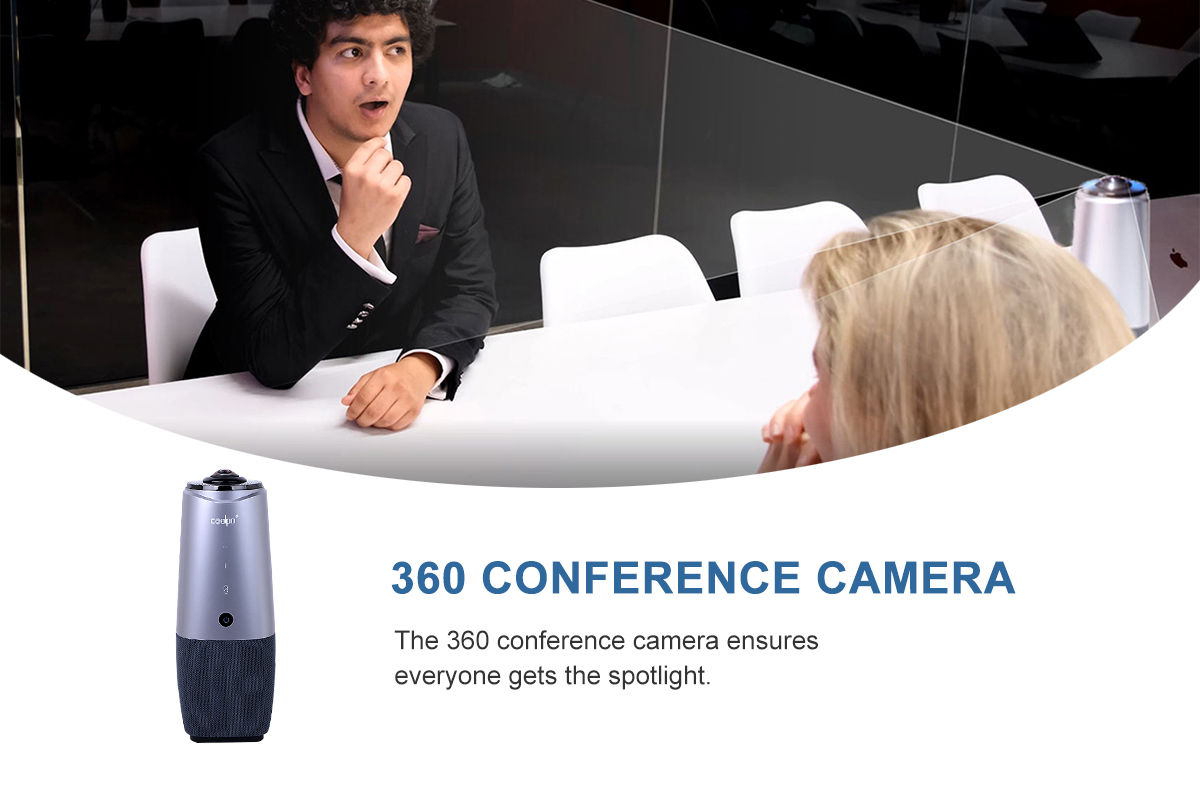 Be heard from every direction!
Smart Microphones
4 smart microphones each with a 15ft pickup range capable of auditory positioning of active participants. This allows a 15ft radius pickup range from all directions.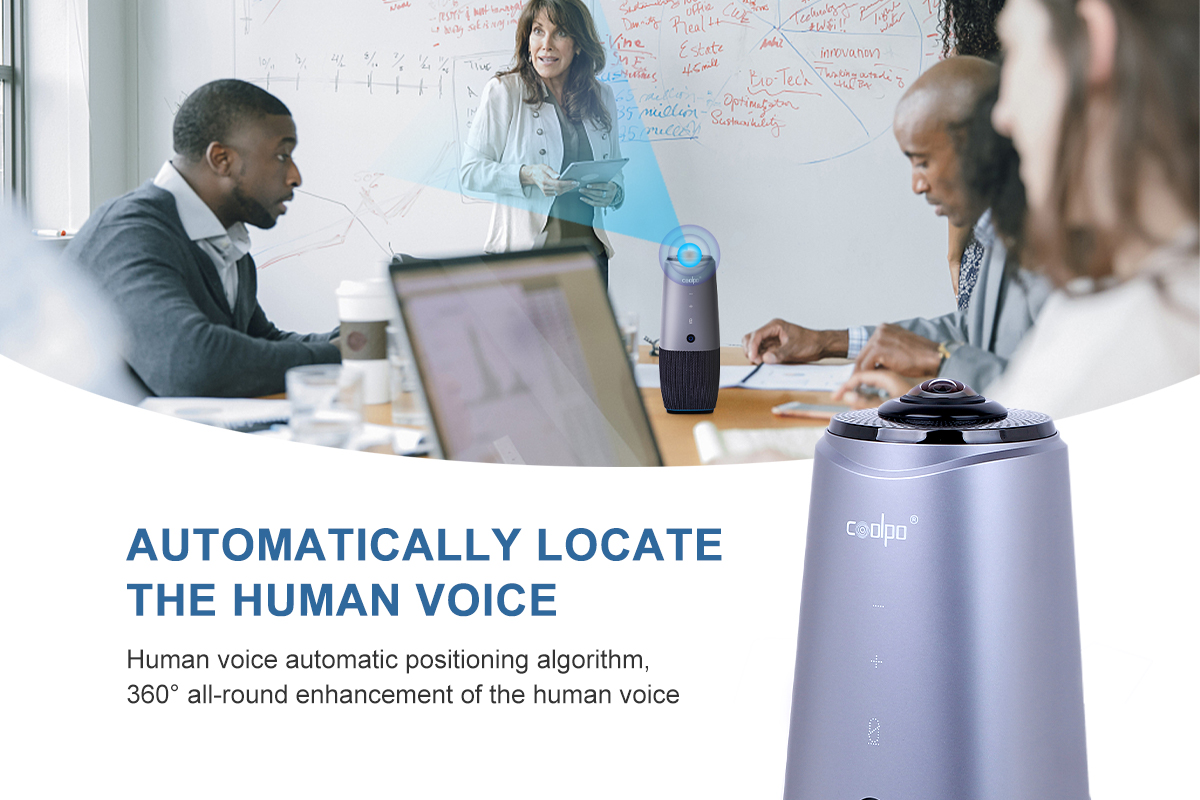 Hear the meeting clearly!
All-Surround Speaker
360-degree all surround speaker. Active beamforming noise reduction algorithm. The Pana is also a full-duplex speakerphone.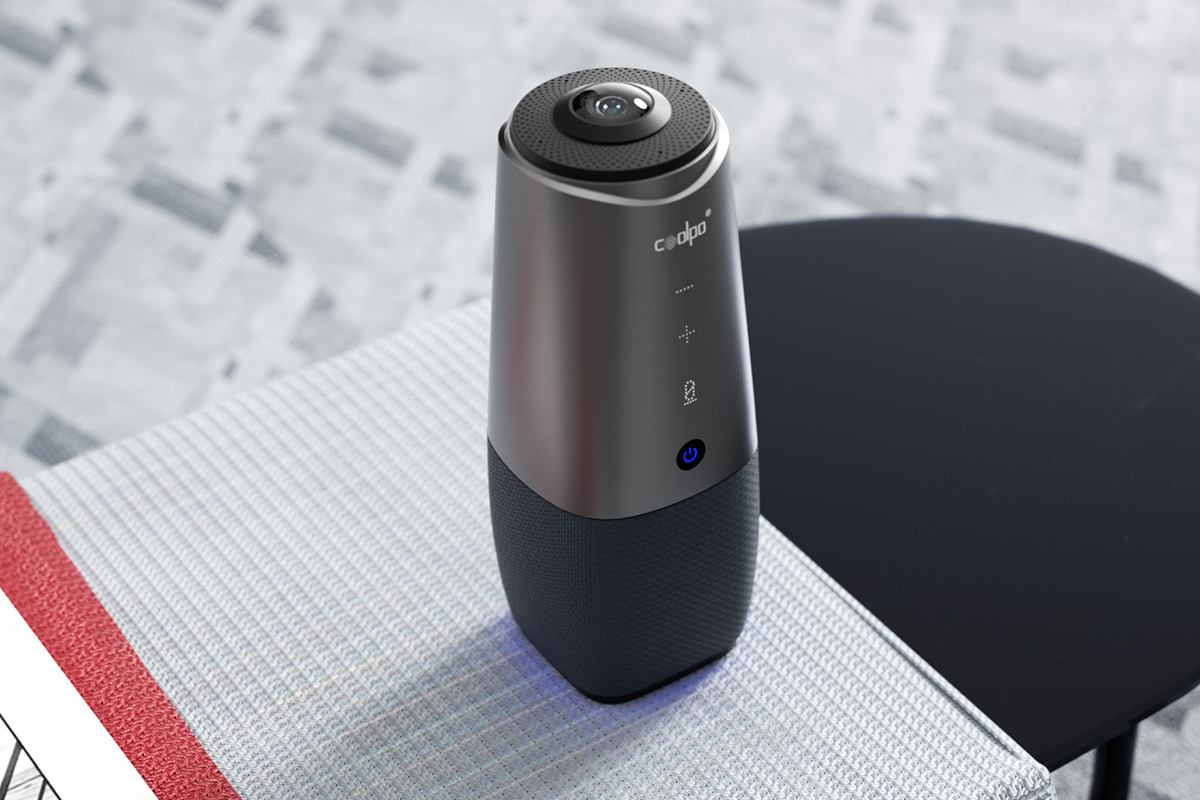 Hassle-free installation
Plug-and-Play
No need to install additional drivers to use it on your preferred video conferencing platform. Simply plug the Pana into your laptop and start video conferencing.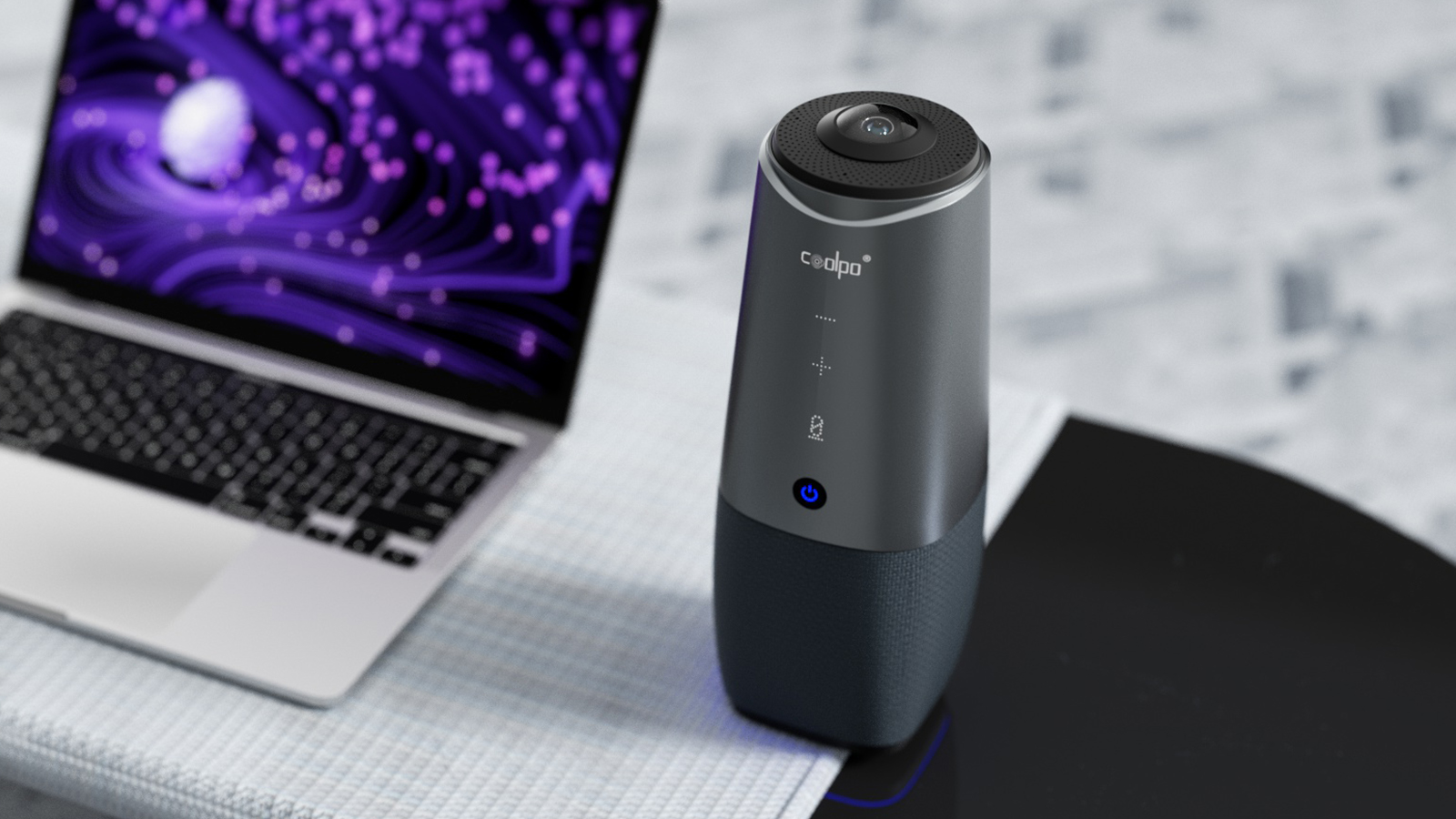 Use with any mainstream video conferencing platform
Video Conferencing Agnostic
It is compatible with all mainstream video conferencing platforms such as Zoom, MS Teams, WebEx, Google Hangouts, etc.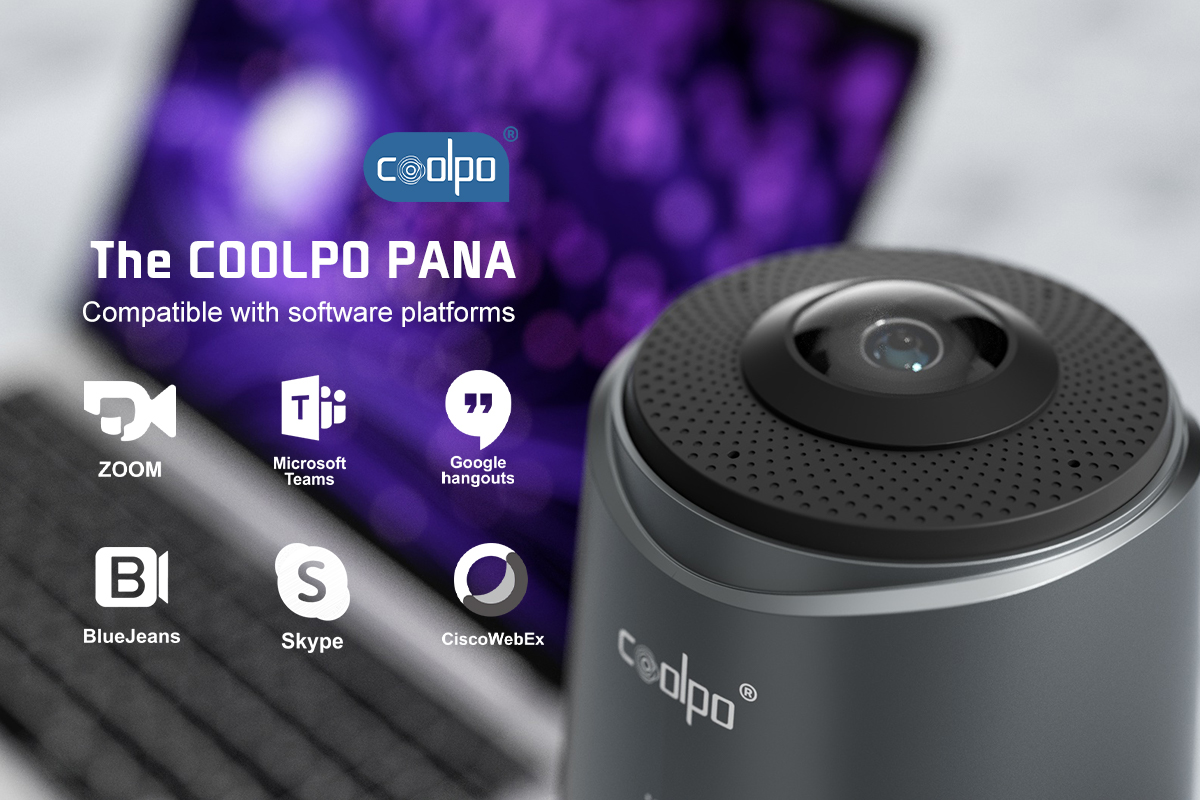 Through the continuing COVID-19 outbreak, many individuals have learned that built-in laptop cameras and standard webcams are not always sufficient. Groups and people who need to communicate in virtual meetings need more sophisticated technology. As a matter of fact, virtual meetings have become the standard in many businesses that had never used remote labor before 2019. It's better to use a 360 conference camera, particularly if AI-driven software can take care of the requirement for huddling since they allow for more control. Aside from evaluating the Coolpo camera's effectiveness in group meetings, we'll also explore several less common applications that its current users may have overlooked. It is definitely one of the must-have smart devices out there. The Coolpo Camera AI Huddle Pana is well-packaged and protected from any damage that can be caused by vigorous handling, even if the box itself is made of very mediocre cardboard quality. An instruction manual and warranty card are also included with this AI camera 360. A USB cable, power adapter with a non-detachable connection, and the 360 conference camera are all included in the retail package. However, here are 10 unique and cool desk accessories for you on Autonomous.
Why You Should Get A 360 Conference Camera
Aside from the fact that a normal camera cannot fit in even huge pockets of any garment or ordinary laptop bag, the Coolpo 360 meeting camera is light and portable. The omnidirectional speaker is hidden under a fabric-like material that covers the lowest portion of the grey body where the camera is housed. The volume and microphone are controlled through capacitive buttons as well as the single power button. The bottom of the gadget also has an LED light that circles the device and indicates that the camera is active. The Coolpo camera has a nice design and can be used in most workplaces because of the materials used, which aren't of the highest quality. Furthermore, it will go nicely with the decor in most homes. Despite the fact that the power adapter seems and feels cheap, it is quite simple to get a replacement. Numerous wireless routers and power adapters use the same connection to give you an idea.
Aside from the obvious purpose of connecting groups of people sitting around it to other groups or individuals through programs like Skype, Google Meet, Zoom, and others, these 360 degree video cameras may also be used as a standard webcam. Using AI-driven facial recognition and positional audio input, the camera divides the screen into many windows when used in a multi-user environment. Although it may be overlooked by many users when connected to a laptop, the Coolpo Camera is capable of delivering decent audio quality, it struggles with complicated music or games that rely on spatial audio cues, such as podcasts or lo-fi playlists.
Advantages Of Coolpo AI Huddle PANA 360 Conference Camera
They're minuscule. Your pocket will be able to accommodate them. Consequently, you won't have to worry about cramming too much into your carry-on bag or exceeding the weight restriction. Using a "professional" camera will not be a problem, either. They're tough as nails. These cameras are designed to go where other cameras can't. Are you planning a trip to the coast? No worries about sand and water! Planning a trip to the region during the rainy season? It seems unlikely that the heavy rainfall would damage this camera. Here are some recommendations I've put together to help you get the most from your Coolpo camera in and near water. If you are a man who likes to work and move, this camera is one for you, however here are 14 cool desk accessories for men to have more professional vibes.
Take aim and fire. Even while the automated settings aren't ideal in every circumstance, they do a surprising amount of shooting well. And now, with the addition of night and low light settings, this is much more of a possibility. With this Coolpo AI Huddle PANA camera, it's almost impossible to take a bad picture due to the improper settings. It has a fixed focus, automated exposure, and no need to connect or remove anything.
FAQs
Don't see the answer to your question?