Smart Products
20 Desk Accessories for Men That are Cool & Expensive Looking
7,148 Views
Most men find themselves in a catch-22 situation when they shift offices. What you may have had in your previous office may be lacking in the new one. The change forces you to upgrade your office to become comfortable. There are several desk accessories for men you can adopt. 
What do you mean when you talk of desk decorations for guys? These are tools or items which increase your attention and decrease distractions when you are at work. Apart from removing clutter, the items help in staying focused and providing comfort. 
Below are some cool office stuff for guys. You can use them in men's office designs to give your office a cool and expensive look.
Get These 20 Desk Accessories for Men
1. A Smart Desk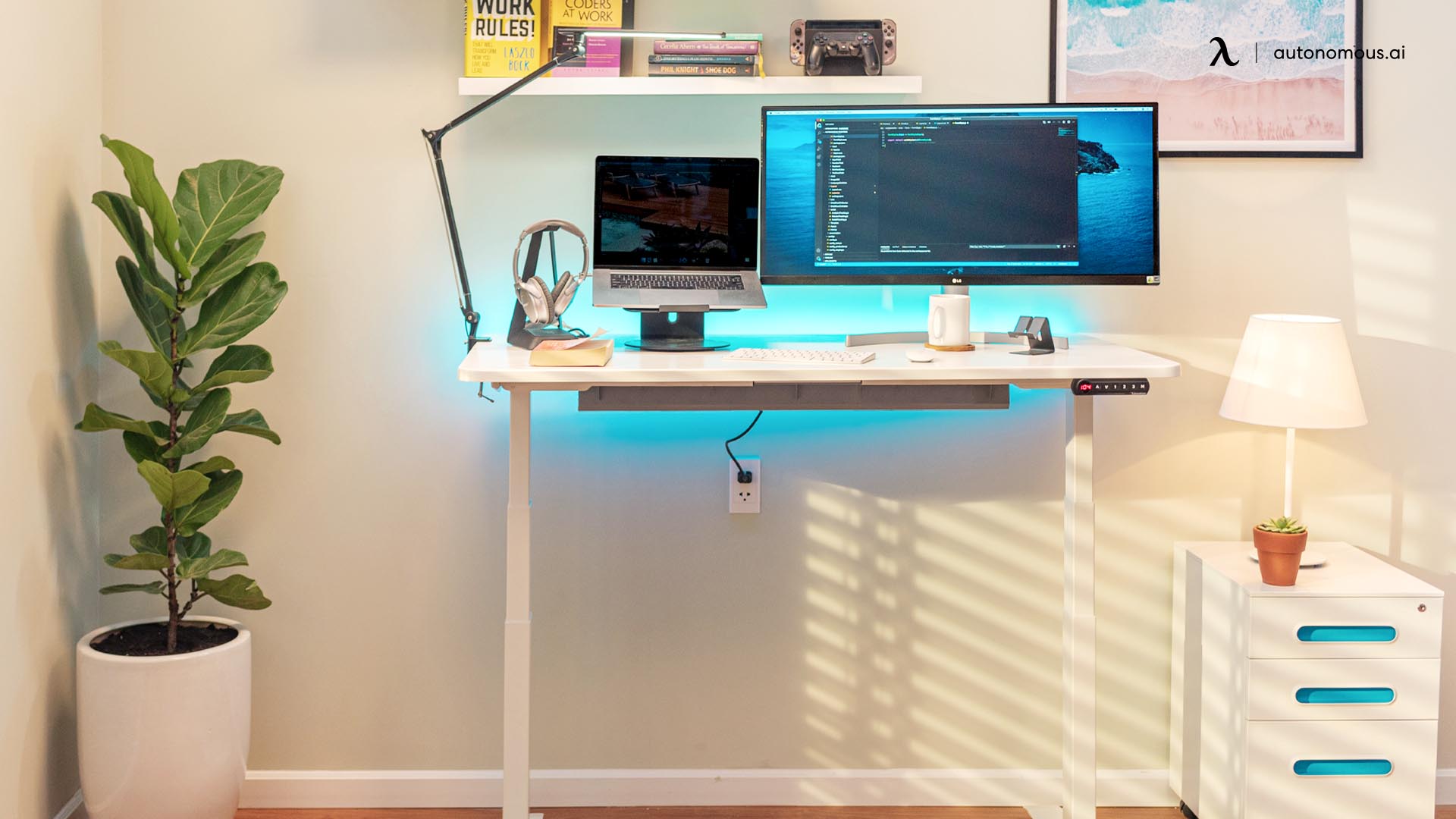 Everyone loves an adjustable standing desk for its comfort. Guys who are gamers or streamers love working with such a desk for its comfort. Since they work on it for long hours, they can adjust sitting and standing positions as per their wishes. 
Furthermore, a desk like SmartDesk Corner is ideal for its space-saving design. It permits the use of two computer monitors and desk office accessories. Any man using it does not need to buy another desk for other things needed in the office. 
Apart from its ergonomic functions, a smart desk gives men more space to work with. There is enough room for vital gaming and streaming accessories. The desk has enough space under it that allows the use of standing mats and balance boards.
A smart desk also gives an office a cool touch. It adds to the decor of the office with its modern look. The desks can fit in any space; so, as you are looking to spruce up your office, go for a smart desk. 
Men's desk decor cannot be complete without a smart desk. In any case, it is this desk that needs sprucing up with office accessories for men. 
2. An Ergonomic Chair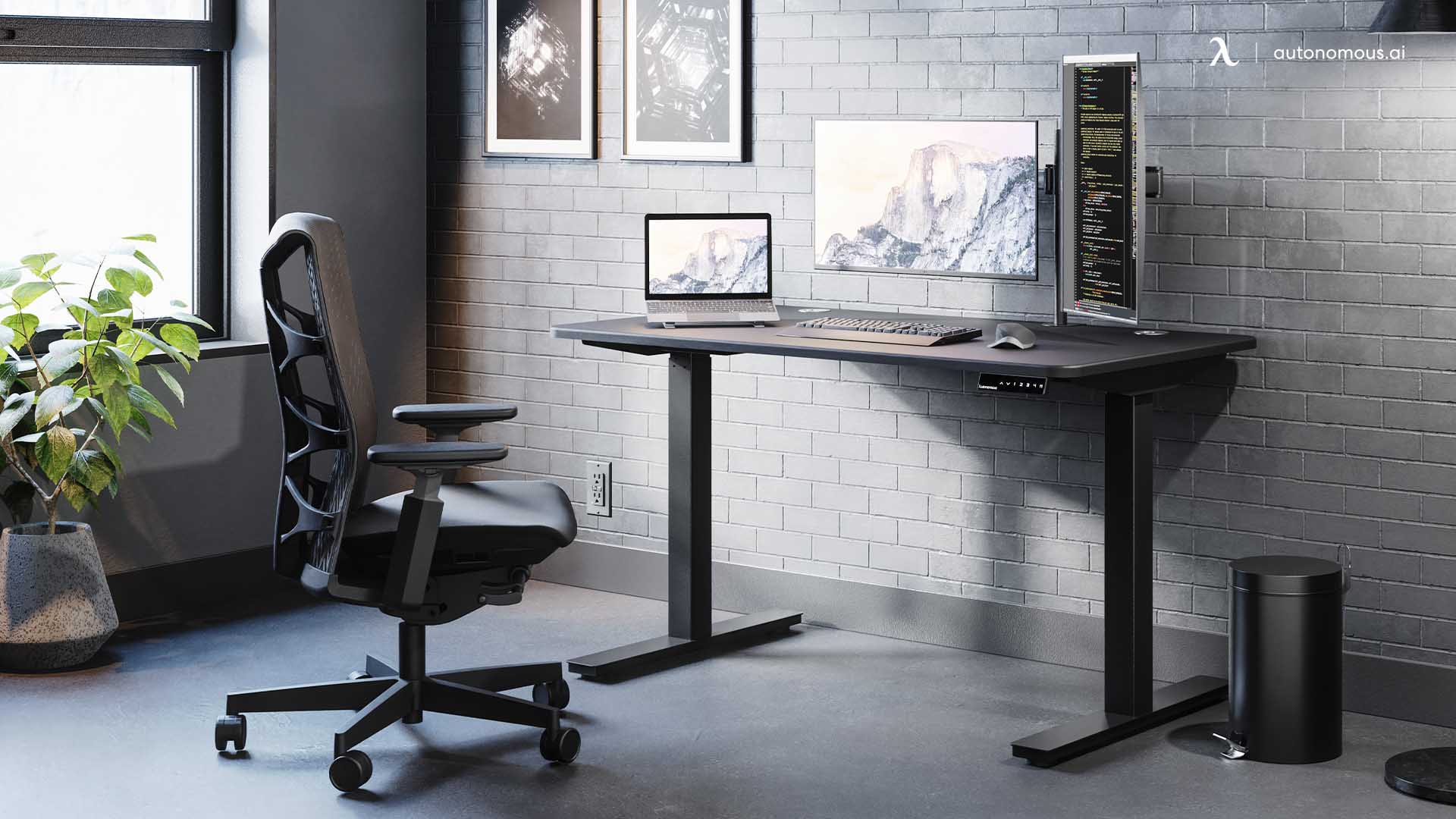 Having a smart desk is good, but buying an ergonomic chair makes it even better. To accessorize your desk well, you need a chair that matches the desk and workspace decor. Nothing works better than an ergonomic chair like the ErgoChair Plus. 
Men like to concentrate on whatever they are doing, even if it is going for long hours. Take gamers, for instance, who can sit for as long as nine hours nonstop. Without a proper chair, back and neck pain may occur. They, thus, need an ergonomic chair with adjustable features to work well for long hours. 
There is nothing as annoying as always having to set an office chair's position. With an ergonomic chair like the ErgoChair Plus, forget about this time-consuming manual routine. All you have to do is set your positions and access them whenever you are using the chair.
Most guys think these adjustability and position-saving features are perfect. They can keep changing their sitting and standing positions at the desk. What are you waiting for? It is time to buy yourself an ergonomic chair to find comfort at work. 
3. LED Desk Lamp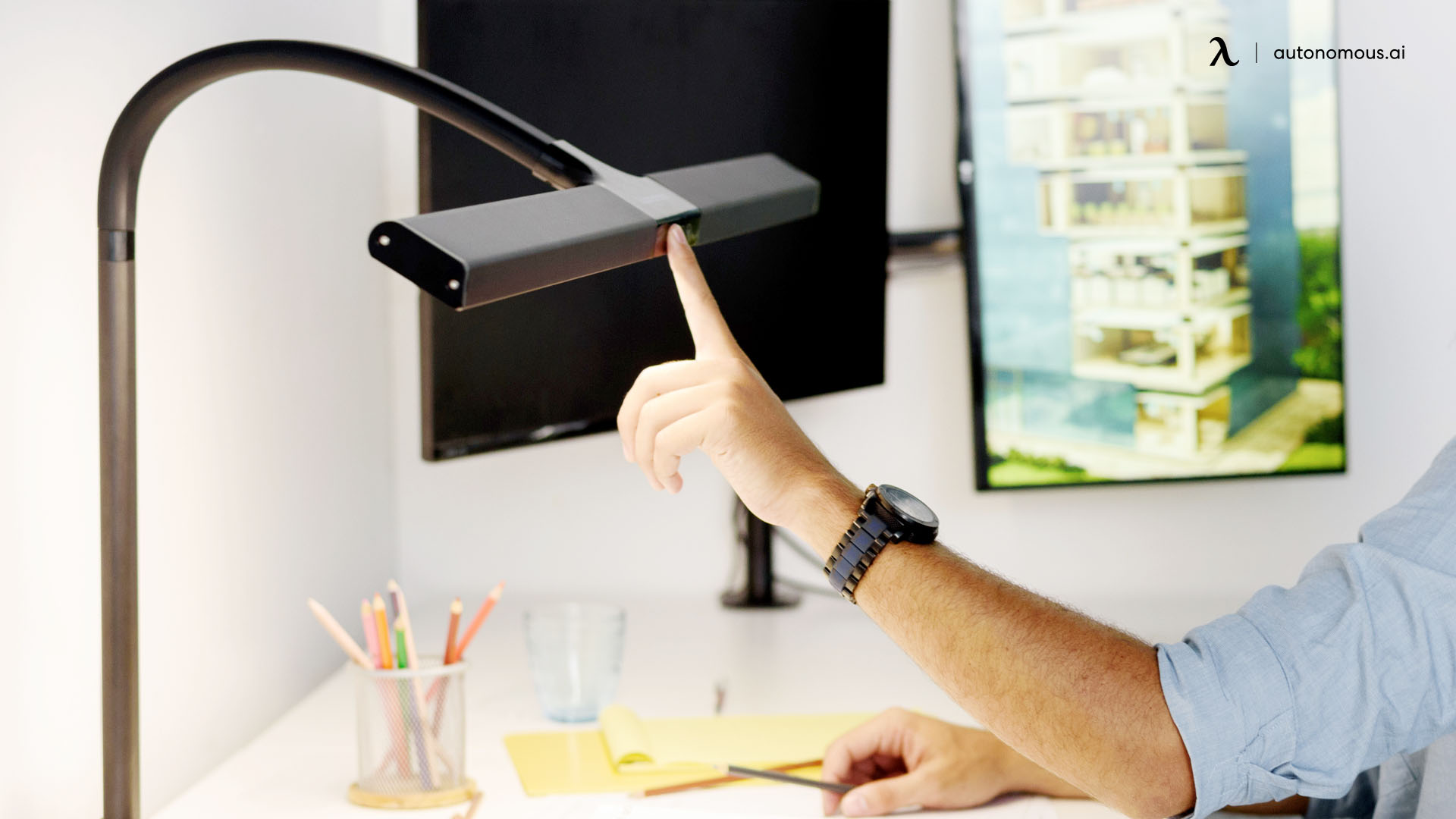 Here is one of the popular desk accessories for men. To amplify men's desk decor, consider an LED desk lamp because it does a good job. It does not only provide light, but it provides a cool touch to the desk it is placed on. 
The light gives many color modes and brightness levels, precisely four-color modes. You can adjust the lamp to an angle that best suits your project, as it is flexible. 
Since the lamp lights the desk well, it reduces eye strain while increasing your focus on work. This lamp is eco-friendly, with bulbs providing 50,000 hours of light. The elegant LED desk lamp has a minimalist appearance, inspired by an architect's work lamp. 
4. Lumbar Support Pillow and Posture Belt
Due to sitting for long hours, there is a need to provide lumbar support for the body. Men can buy and use a lumbar support pillow that fits well at the back of an office chair to support their back. The pillow has a back mesh that allows breathing. 
To get rid of back pain, you can pick up some posture belts from the market. This item has fasteners that maintain good body posture at the desk. It relieves lower and upper back pain. 
How does the posture belt work? You place the belt on your upper or lower back, then stretch the fasteners to your knees to hold it in place. Keep adjusting the latch until you find your right posture. 
5. A Balance Board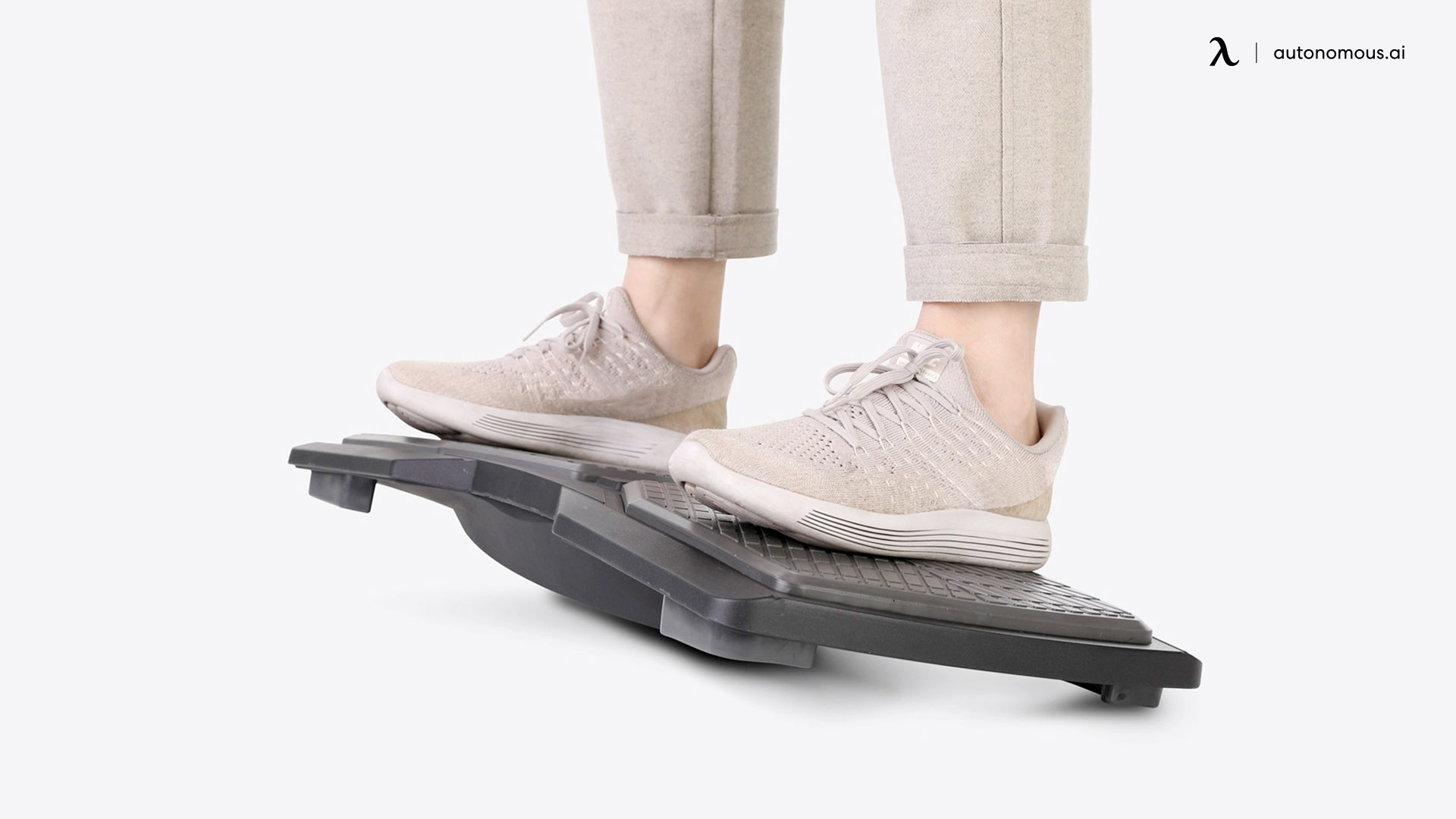 Another item in the desk accessories for men list for you. Sometimes, standing when working at a desk can be tiring, especially on the heels. Using a balance board by Fluidstance helps relieve some of the pressure on the feet. Your body stabilizes and relieves tension in the process. 
These boards are fun to work with as they train you how to balance your body. They also allow a lot of movement from the desk to other parts of the office with ease. The boards are made of an elegant wooden design that gives them an attractive look.
6. Anti-Fatigue Mat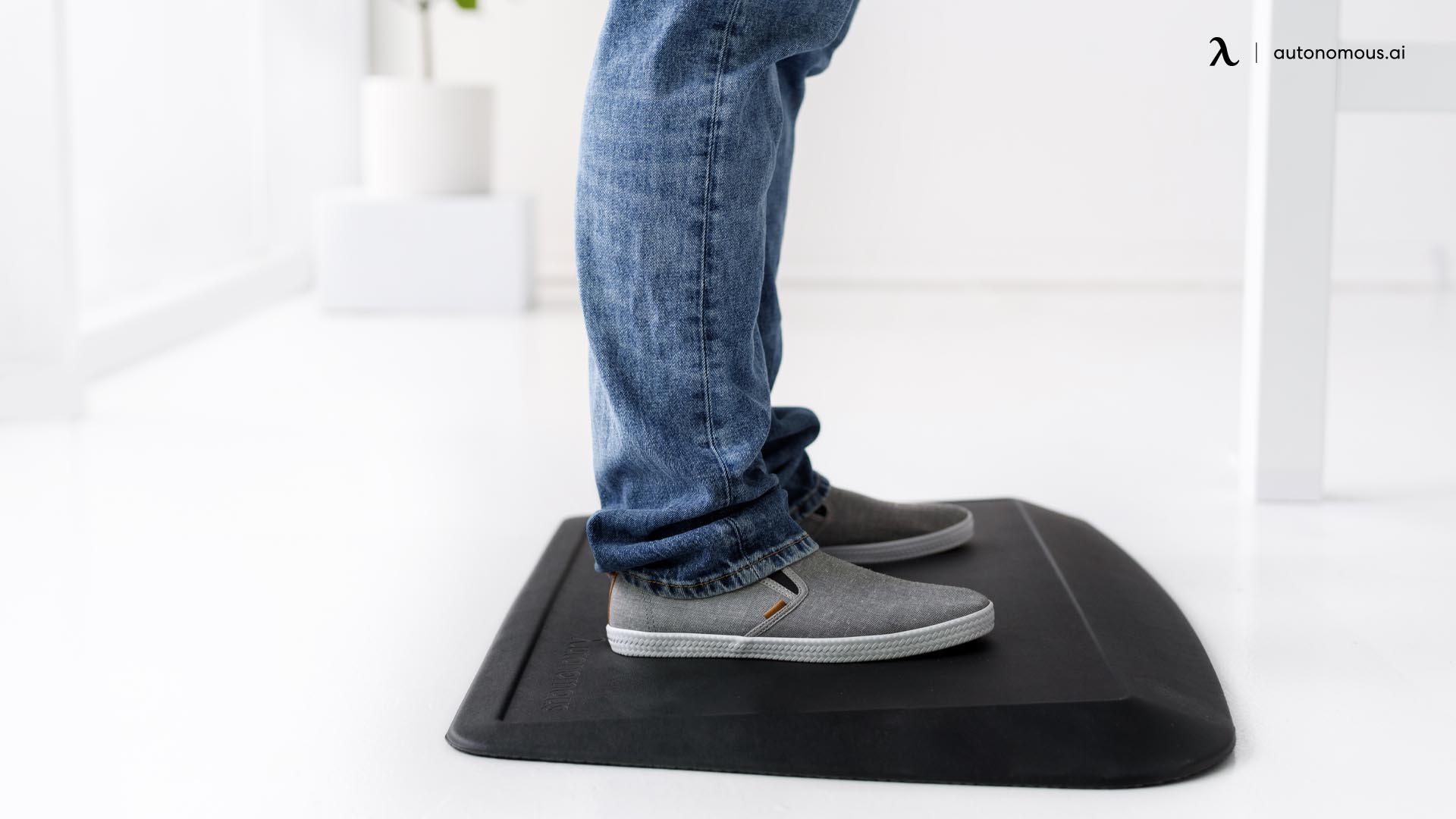 This item is a standing desk mat that encourages the necessary micro-office movements. The motion helps to reduce possible body stiffness and strain. Guys who work long hours may become stiff, but with an anti-fatigue mat, they can relax their bodies. 
No matter how long you stand at your desk, this mat is sure to provide comfort. The mat relieves your back pain through the support of your lumbar and pelvic areas. It keeps the spine balanced at angles proven by science to relieve back pain. 
As the mat improves your standing posture, it massages your instep as well. What does this mean? It means that it has a slope design and a ridged surface that massages your instep to relieve your foot from pain.
Since most guys use a lot of energy, this is one of the desk decorations for guys that helps increase the body's energy levels throughout the day. Keep rotating this Autonomous cool office stuff for guys all day long. It is through rotation that you feel the benefits of both the mat's incline and decline. You remain active, energized, and productive while standing on this mat at work. 
7. Desk Cover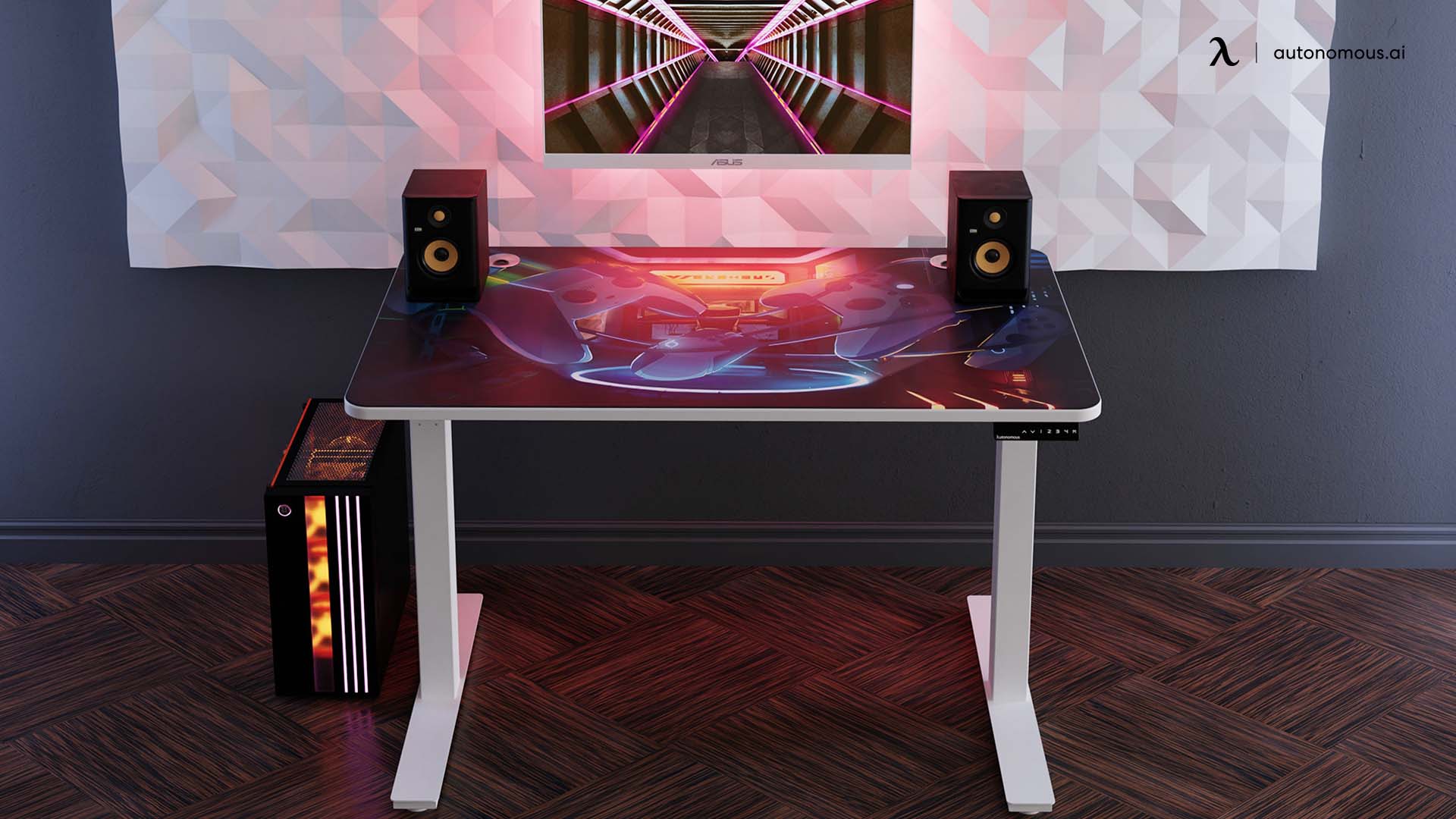 Do you know that your desk is your focal point in your work or home office? If so, you need to make it great. Give it an ergonomic design, size, shape, and style to meet your needs. Guys who spend time at their desks may need to make some changes to kill any office decor boredom. 
If you are not happy with your current desk design, what can you do about it? Spice it up with a computer desk cover. There are many office desk makeovers available that can enhance your office look. 
Depending on what tickles your fancy, you can use a world map, comic book, or brand cover. Duct tape, clear glass, fabric, and tiles work wonders and are favored by most guys for cool office stuff for guys. 
8. Desk Pad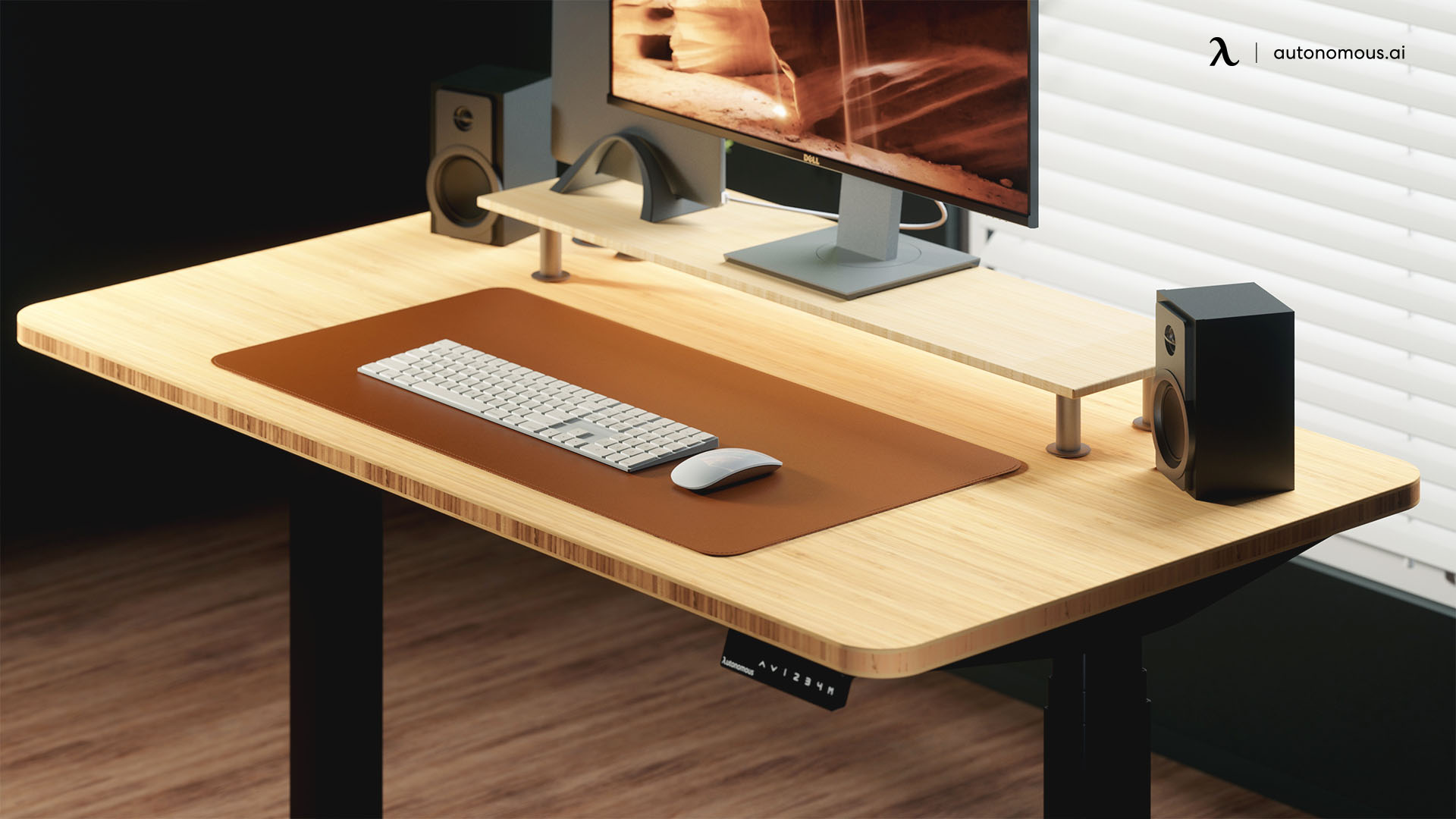 Are you tired of having sore wrists and elbows when working? If so, what can you do to solve the situation? Buy a desk pad to help you out. There are many good and best desk pads on the market today that you can select based on your requirements. 
They are tiny but workable items that provide comfort at work. Desk pads can be laid flat on the desk's surface to make you work in a safe area. Apart from keeping the desk safe and clean, the pads are soft on arms, wrists, and elbows. 
Desk pads insulate the wooden or plastic tabletops. They protect the arms and wrists from any possible strain. Again, the pad can protect the desk from scratches and spillages that may damage its surface.
9. USB Connectors and Wireless Chargers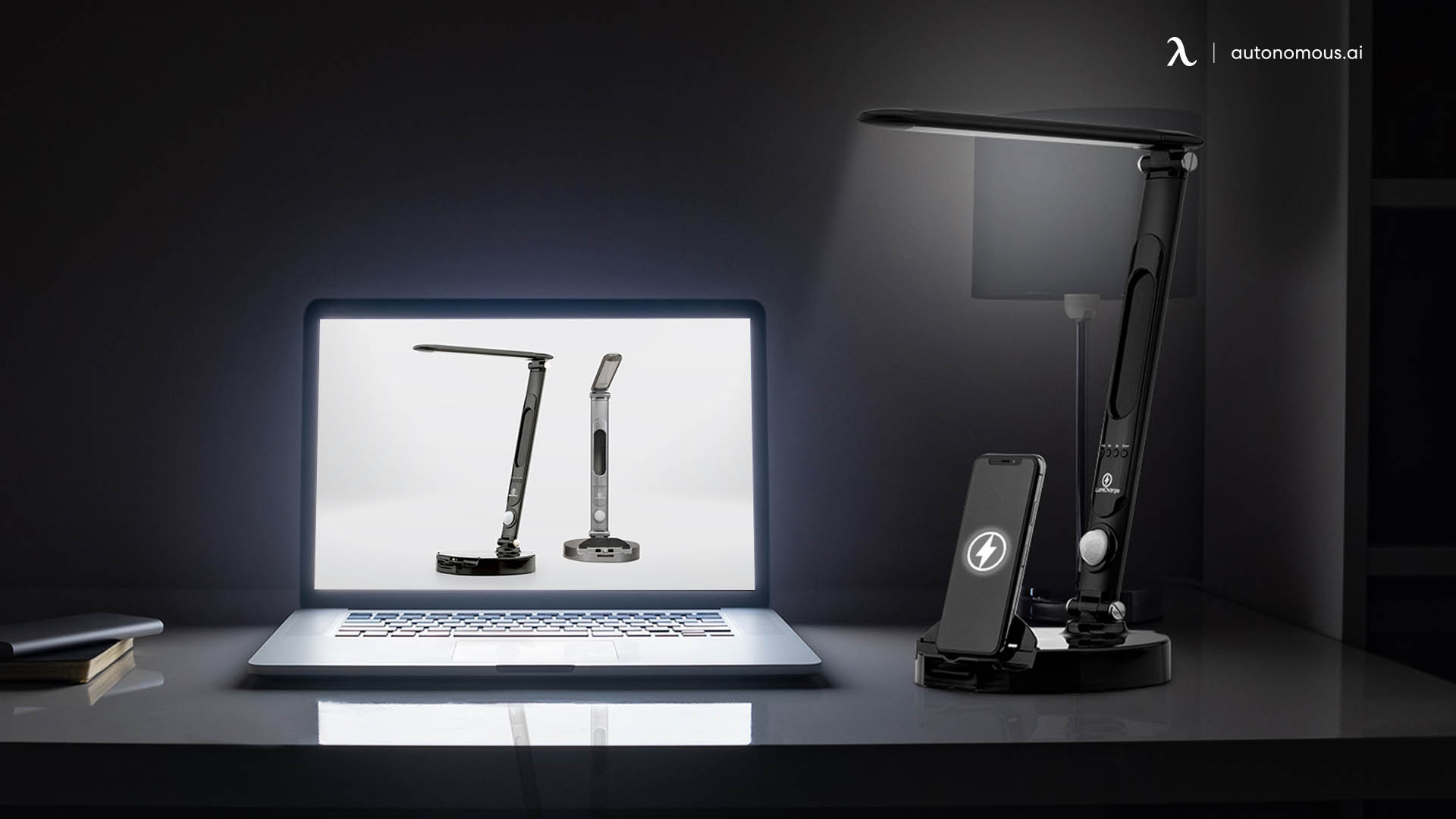 One feature of almost all electric devices is that they require power. When every device is plugged into a power outlet, it becomes inviting and risky. There are various ways you can charge your phone or other devices without having to plug the charger into the socket. 
You can use a USB connector or a wireless charger. A USB connector is compatible with several devices. The wireless charger reduces overcharging by allowing the phone to take only the amount of power it requires. These desk accessories for men offer reliability as they may meet your charging and connecting needs. 
10. Laptop, Monitor, and Phone Stand
Men appreciate working with a lot of freedom to improve productivity. Most guys, in some cases, find themselves using several monitors. Since a laptop is not adjustable, you can use a laptop stand. This item helps to raise your laptop, monitor, or phone to a good height. A monitor stand reduces eye strain, shoulder, and neck pain. 
An advanced laptop stand has extra features such as a USB port, cable management, a smartphone slot, and a small drawer. These features come in handy in reducing clutter. They enhance working while standing and correct posture.
Furthermore, a stand reduces laptop overheating as it enhances proper air circulation. Apart from being lightweight, it is also flexible and portable, meaning it can move from one place to another. 
11. Computer Glasses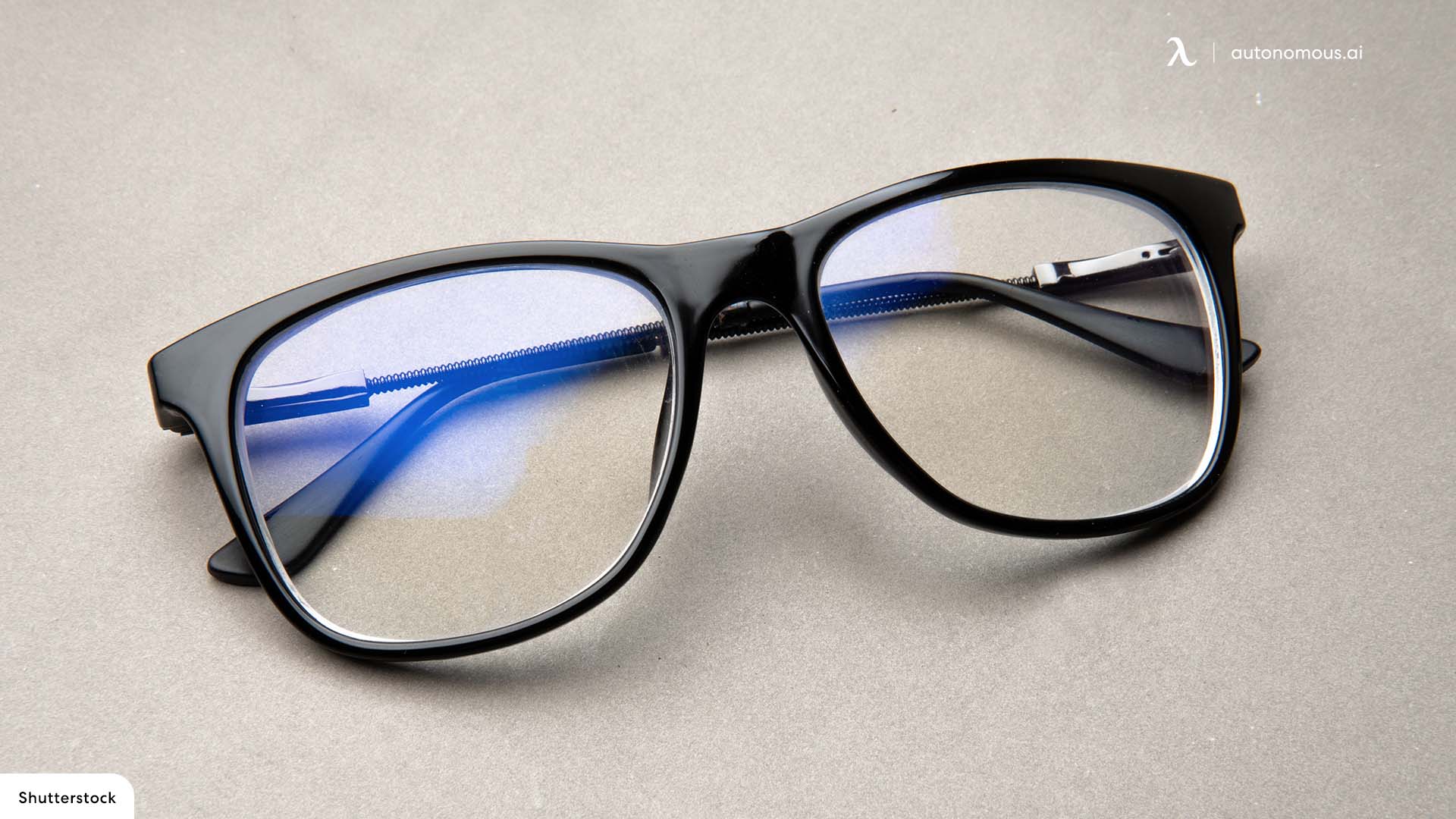 Computer glasses are one of the coolest office accessories for men. They are a pair of optical glasses used when working on a computer. These glasses allow you to focus and to set your eyes on the computer screen. 
The specs help to relieve digital eye strain, known as computer vision syndrome. It is ideal to have a pair of computer glasses to make sure your eyes are safe from the light coming from the computer. 
12. Keyboard Cover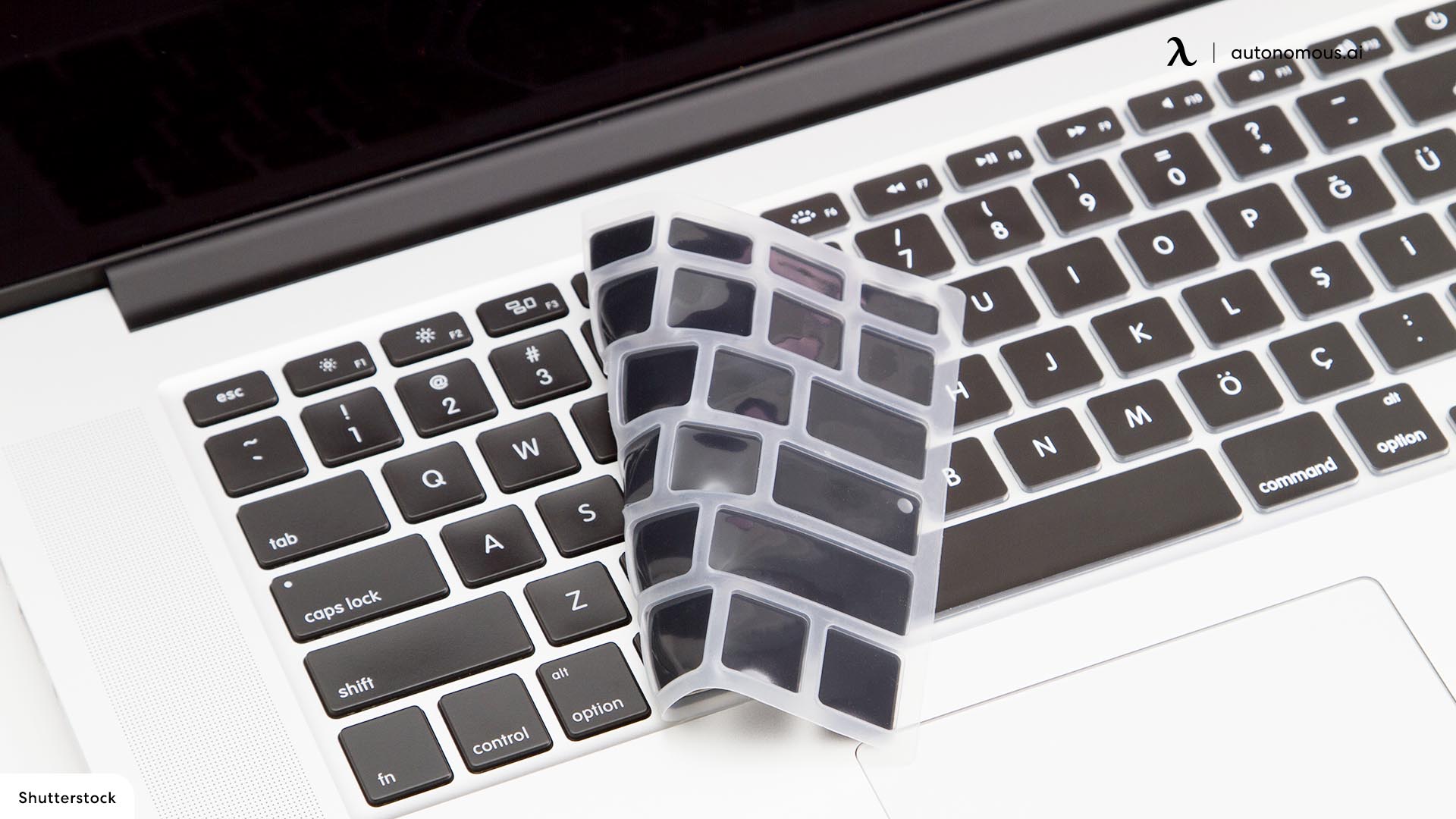 A keyboard cover is a necessary office accessory for him that protects your keyboard. The tool offers flexibility in washing and reusing to prevent and protect the keyboard from dust and liquid spills. It is made of high-quality silicone material, hence the compatibility with any keyboard size. 
Several keyboard covers come in various colors, so men have a variety of choices to pick from. The latest models of keyboard covers have every key printed on the silicone. This cover gives the keyboard a professional look and long-lasting keys. Other than protection from messes, the silicone keyboard cover works wonders in reducing clacking keys that may be noisy when typing. 
13. Speakers, Headphones, and Earphones
Most times, guys like to work without any interference. It is important to have items that support that need to be exclusive to their work environment. 
Speakers, earphones, or headphones work magic in granting exclusivity. These items support meetings and exclusive client discussions without having others getting involved. 
14. Desk Organizers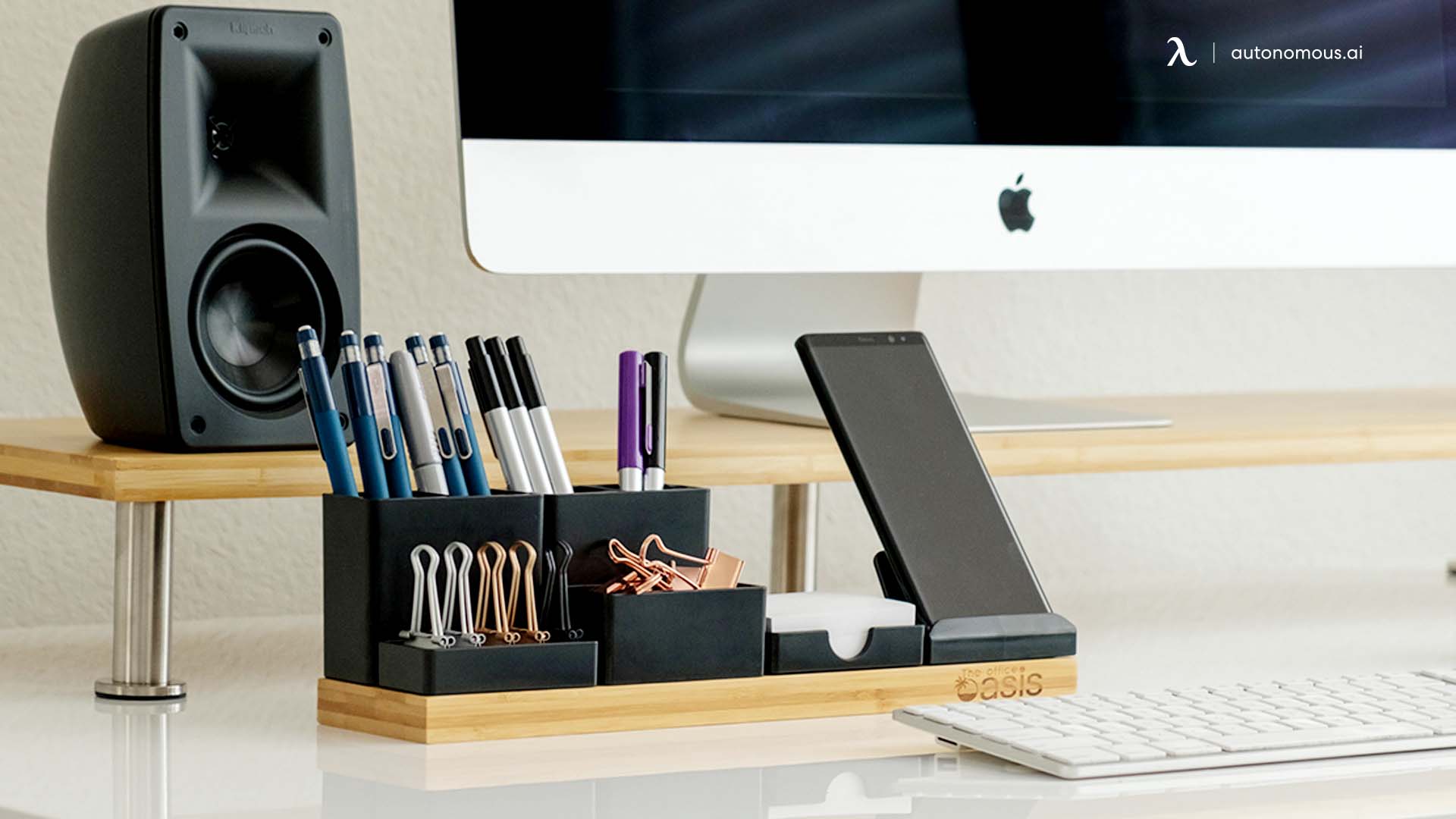 Last one on the office accessories for him list. A disorganized office may not be a big deal to some people. It is, however, ideal to invest in a good office desk organizer. The magnetic desk organizer helps in keeping your desk clean and neat. A messy desk can affect productivity, while a clean and organized one shows a good work ethic. 
Having a desk organizer reduces incidences of misplacing working tools. You focus on getting things done and not spending time looking for items. Some good modern desk organizers can help you control clutter in a stylish way.
The organizer offers maximum planning, and it has a patented design. Through its efficiency and quality materials, it can last for a lifetime. The tool comes in various colors and styles to match your office appearance. Its magnetic attachment holds everything together, reducing disorganization. 
15. Carpio Ergonomic Wrist Rest by Deltahub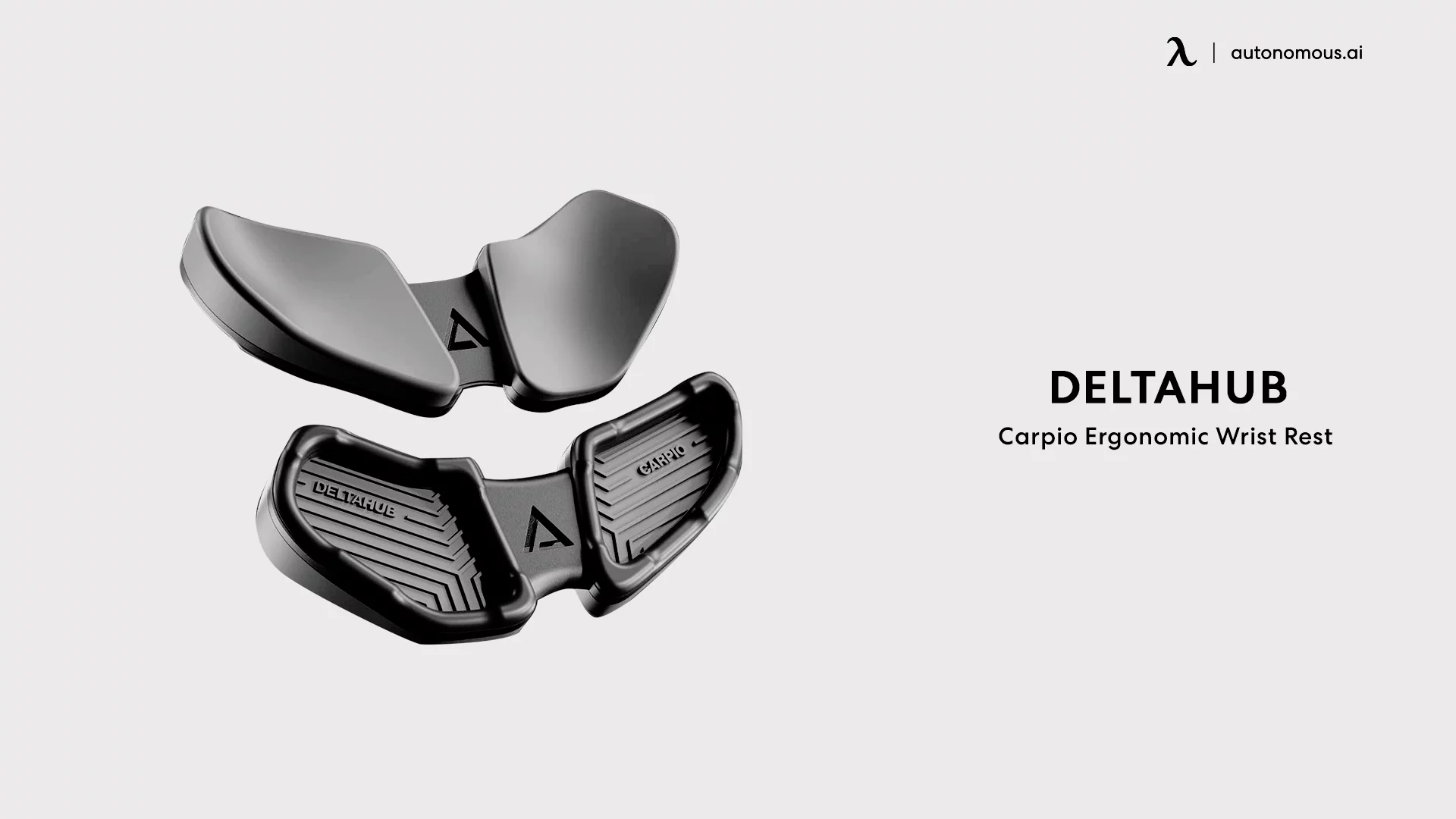 An ergonomic wrist rest can help you maintain your wrist fully supported and comfortable while you're using your mouse. It is one of the best desk accessories for men that also play video games during their free time. It will help you avoid wrist injuries and strain. This accessory can be one of the best options for you if you tend to use your computer for prolonged periods.
The DeltaHub Carpio 2.0 will naturally follow the movement of your wrist. You can choose two sizes, small and large, depending on the size of your hand. There are left and right versions, depending on your dominant hand.
16. Ergonomic Keyboard for PC by Matias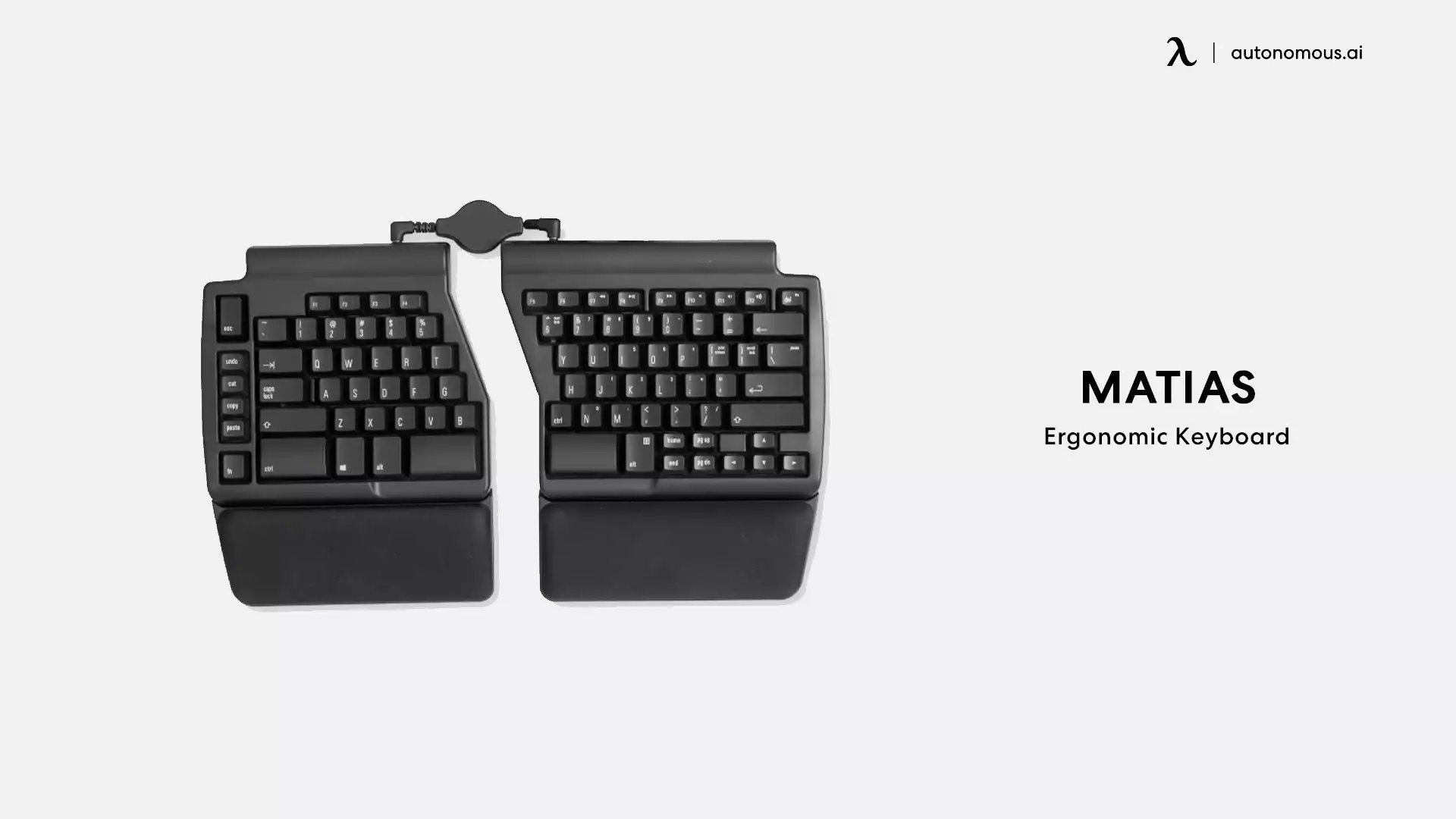 The Matias Programmable Ergo Pro Keyboard for PC is another good piece of men's desk décor you can choose. Besides the noticeable split design, it also includes wrist pads so you can keep your wrist fully supported and comfortable while you're typing.
You will be able to program the shortcut keys to whatever you find most convenient. Plus, the Matias Quiet-Click mechanical switches can help you keep your environment as peaceful as possible. You won't need any other keyboard once you begin noticing the changes.
17. Birchwood Laptop Stand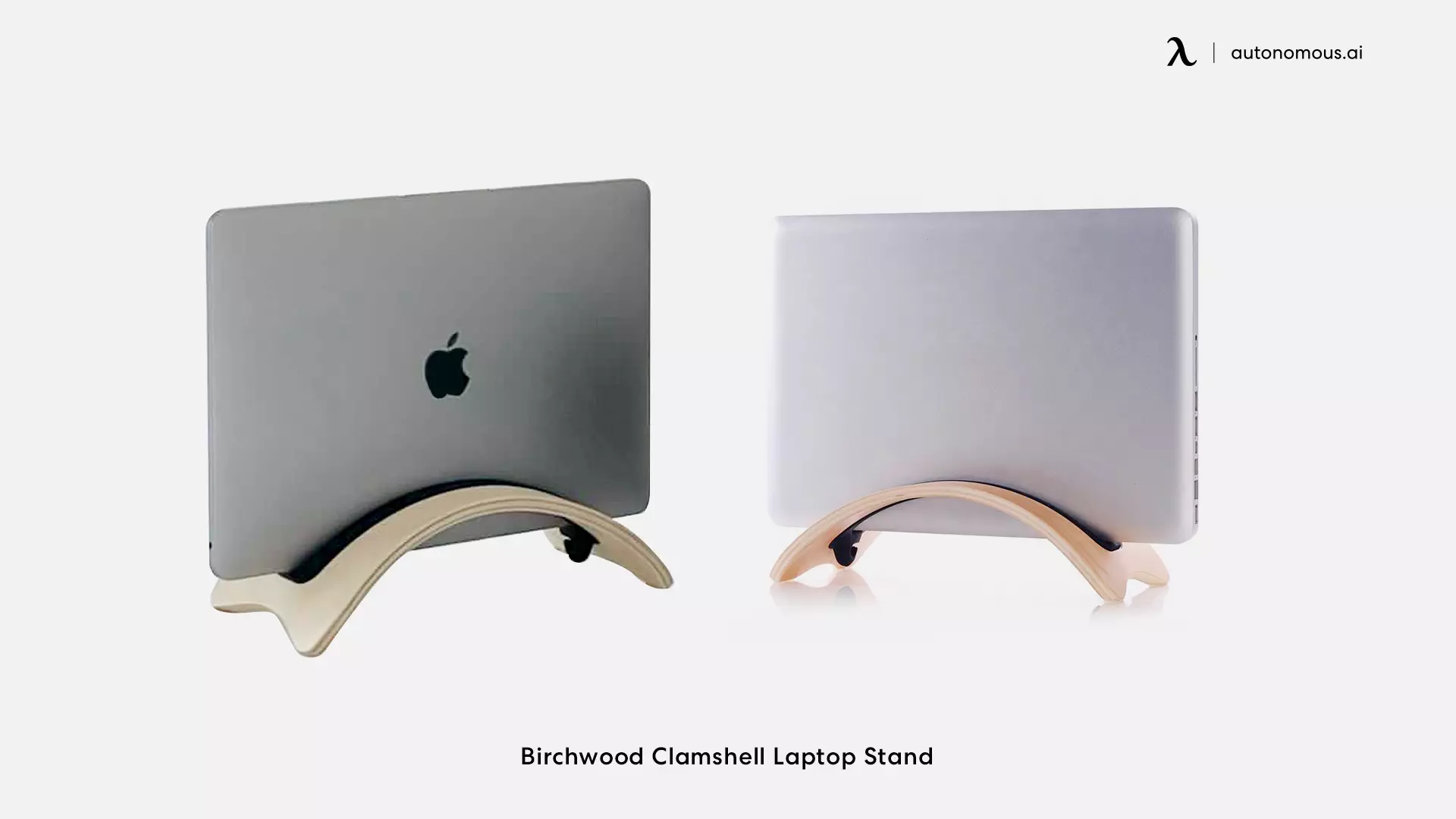 If you're a laptop user, the Birchwood Laptop Stand is one of the cool office desk accessories you shouldn't miss. The birch laptop stand can raise your screen to 5.5".
This laptop stand will help you enhance the ergonomics of your workstation, allowing you to view your laptop screen at the optimal angle. This way, you'll avoid back, neck, and shoulder pain while you're working. Plus, the protective feet will maintain the product as stable as possible on any surface.
18. City Energy by Lexon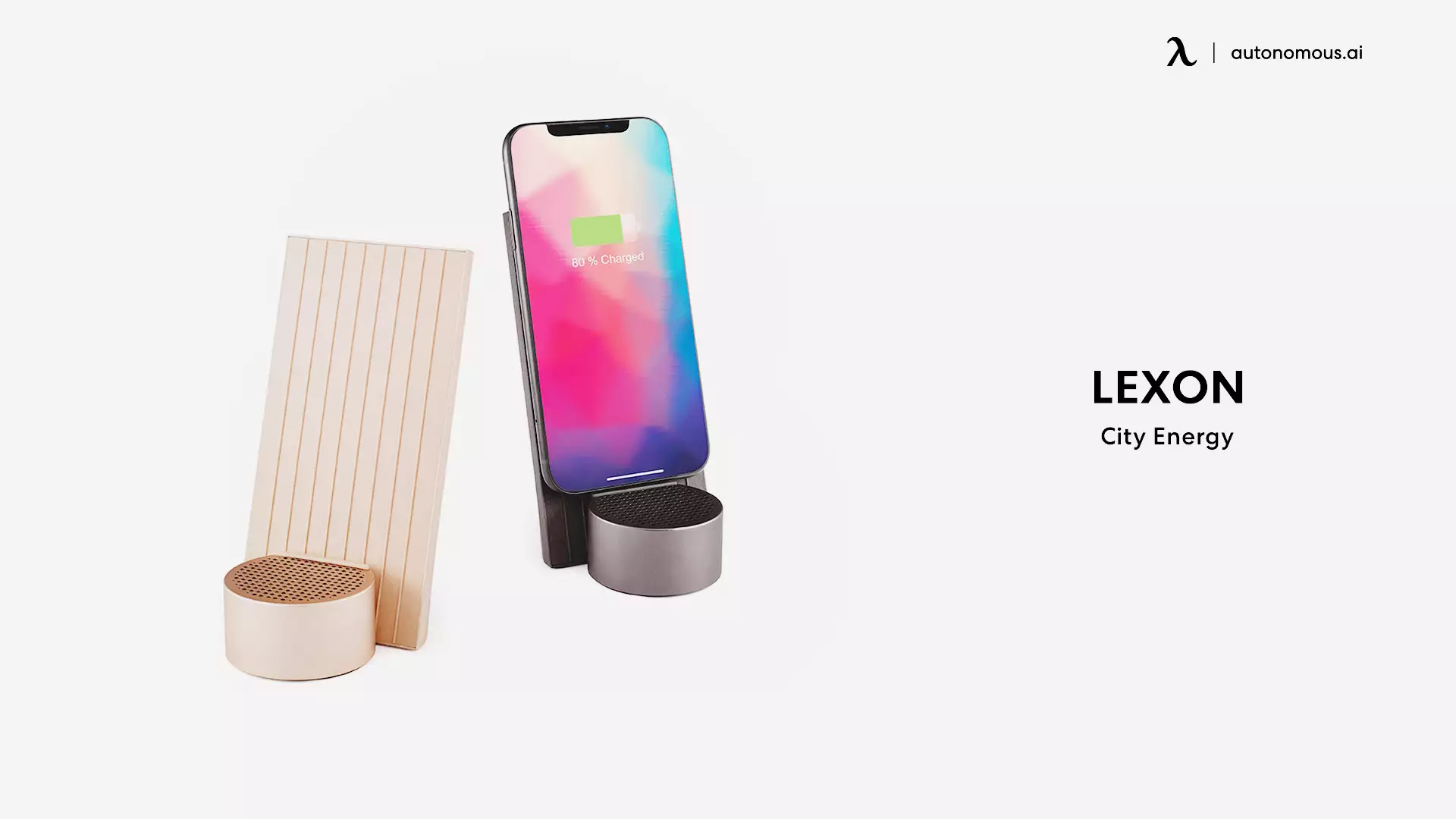 If you need to keep your phone around most of the time but you would also like to keep your desk free of clutter, the City Energy wireless charger by Lexon can be one of the best options you can choose. It is compatible with all Qi-certified devices and has 10W fast charging.
In addition, these desk accessories for men also include a 3W Bluetooth speaker. You will be able to listen to your favorite songs or even ambient music while you're working to improve your concentration. It's one of the best office accessories for him that you can include in your workstation.
19. Magnetic Desk Organizer
This is one of the necessary desk accessories for men. If you're often struggling to keep your desk organized, this cool office stuff for guys can help you reduce the clutter in your workstation. Plus, it is customizable and includes a wonderful design that will help keep everything in the right place at all times. Additionally, this home office tech gadget will accompany you for a long time, thanks to the durable, high-quality materials utilized for its creation.
20. UV Station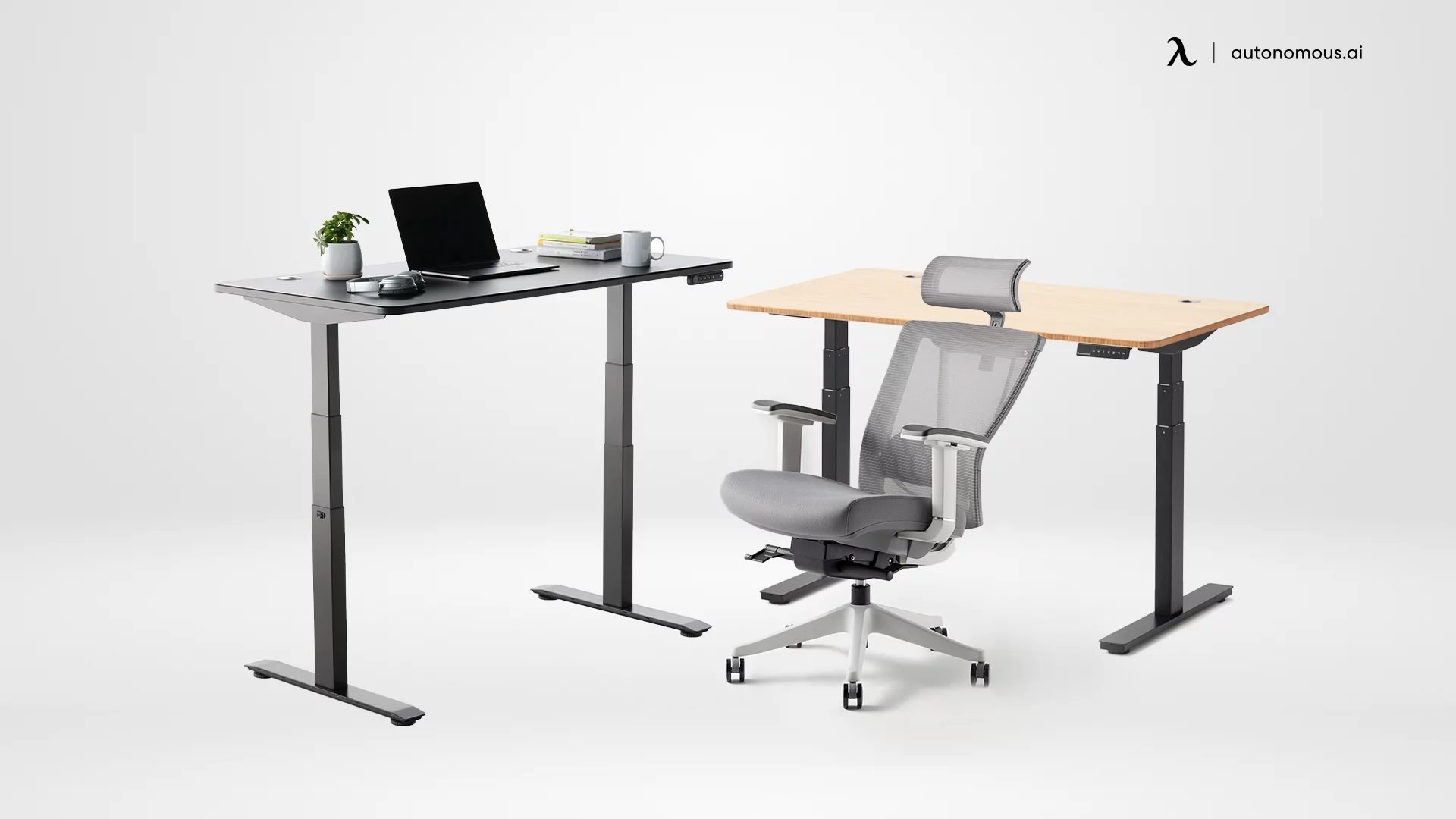 Here we have one of the best office accessories you can add to your workstation. It is a powerful charger that you can use to charge your phone in two different ways. You can choose to connect a USB cable and use it to charge your phone or any other device, or perhaps use the Qi-wireless charging stand to charge any Qi-wireless certified phone you may own.
Plus, it has 7 UV-C bulbs integrated. Thanks to this, this device makes it possible to clean your devices by 99.99%.
Ideas for Men's Desk Décor
If you're also looking for ways to renovate your current workstation and improve the organization in your home office, here we have a few ideas you can take into account. A good place to start is dark home office design, for instance.
Include ergonomic furniture
Most men tend to ignore their needs and work with whatever they have available at the moment. However, doing this can be dangerous for your health. Hence, one of the first steps you need to take to arrange your office is to include an ergonomic chair and an appropriate office desk.
These two pieces of furniture are the most essential items in your workstation. If you have a chair and a desk that allows you to sit comfortably for prolonged periods, you won't have too many problems in the long term.
Keep it simple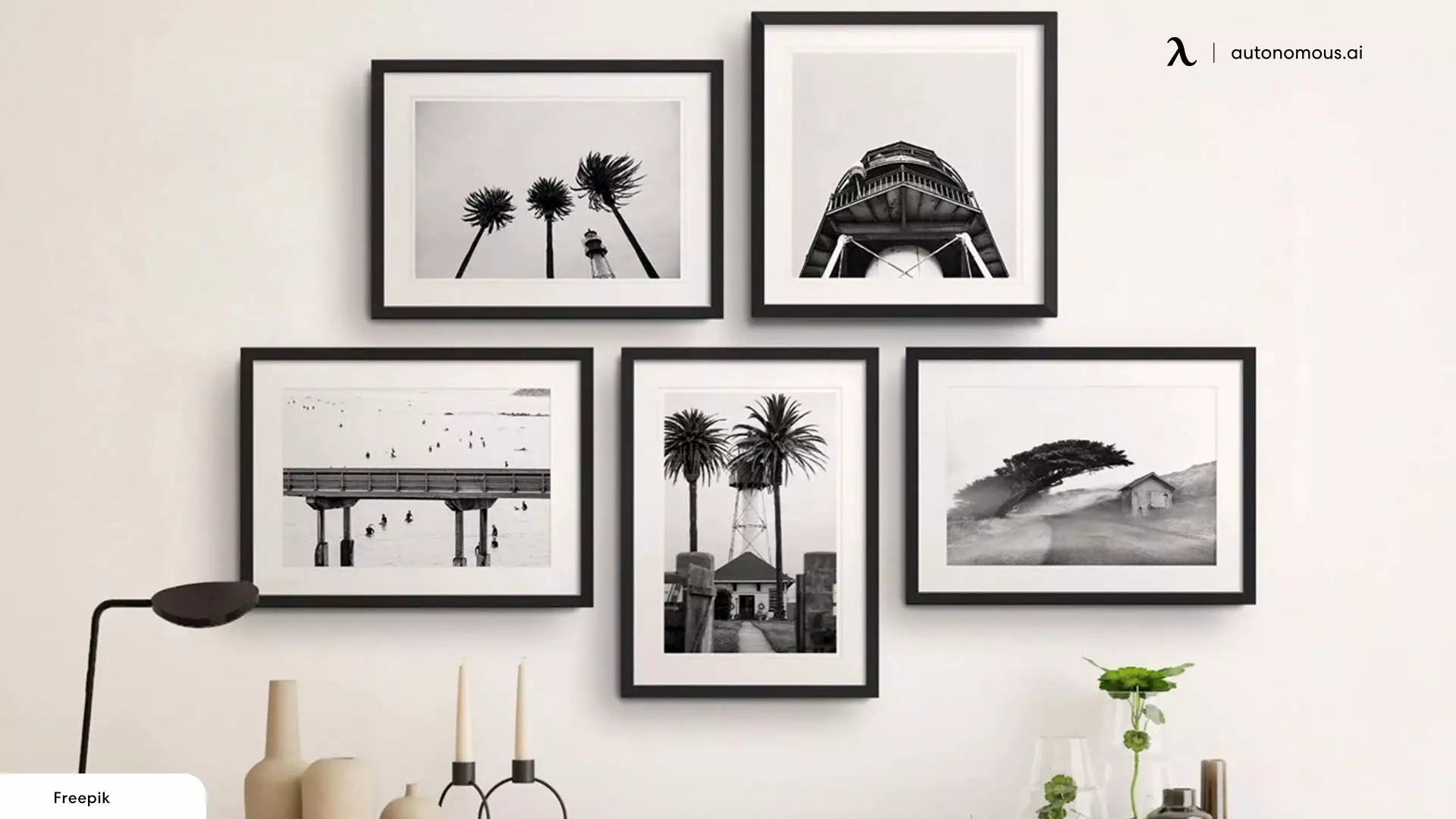 Although this factor depends on the peripherals you need to complete your work, it's highly recommendable for you to keep your workstation as simple as possible. Try to include only what's necessary – this way, you will feel less overwhelmed while you're working at your desk.
You can use some of the desk decorations for guys mentioned on this list to provide a bit more organization to your workstation.
Include things you like
Last but not least, it is important for you to feel connected to this space. Therefore, it's a good idea for you to include items you like. You can choose a certain painting, a small statue, or even plants to bring more "personality" to your workstation. Be careful and make sure that each of your items combines and resonates with each other. This way, it'll be easier for you to feel calmer while you're working on this space.
You can choose different aesthetics or combinations until you find what works best for you. However, keep in mind that building a comfortable workstation takes time. You'll have to try out different things until you find the things that work best for you!
FAQs
How should a man organize his desk?
There isn't a correct way to organize your desk. However, it is highly recommendable for you to keep things as simple as possible so you don't struggle with the organization later. Most people recommend going for the minimalistic aesthetic for this reason.
How do I keep my desk clean and organized?
If you want to keep your desk organized, it is important for you to keep only what's necessary. This way, it'll be easier for you to clean up and remove things that you don't need anymore. Try making a list of what you tend to use on a daily basis, and remove what you rarely use.
Final Take
Working on a disorganized desk can be tricky, especially for men not known for their tidiness. Luckily, many desk accessories for men are handy in arranging an office desk. Whatever the case may be, it is of utmost importance to buy the best desk accessories for men to help. 
Though most of these items are universal, a few stand out for men only. Make sure that what you pick from the market serves you well. What is covered in this article is just a scratch of the surface of what men may need in office accessories. 
If you are planning to buy office accessories for him, research well to get it right. Conduct a comparative analysis with other offices for men to find out what you may be missing. The result is a happy friend or partner who is about to increase their productivity.
Subcribe newsletter and get $100 OFF.
Receive product updates, special offers, ergo tips, and inspiration form our team.
WRITTEN BYAutonomous
We build office products to help you work smarter.