Smart Products
Why You Should Use Office Chair Footrest Attachment
2,522 Views
An ergonomic chair facilitates a user in many ways instead of a traditional office chair which is all about a place to sit in front of the desk. A computer ergonomic chair, in many ways, makes a user feel comfortable, provides all the right kinds of support and keeps the pressure points in the body well-rested. This extra support eliminated the tiredness and physical fatigue in employees by several degrees; hence the best ergonomic chair is also proven to increase the productivity level of employees.
Since the various additional attachments and the unique features of an ergonomic chair make it different and ultra-comfortable from the rest, an office chair footrest attachment is also a popular way to relieve lower body stress.
Chair leg rest attachment is often found in many modern chairs, but sadly, not many ergonomic chairs aren't equipped with it. Adjustable footrests on an ergonomic chair can also be attached as a separate accessory but before we get into the best footrests attachments, let's review the benefits of using a computer chair footrest attachment.
Benefits of Footrests for Ergonomic Chairs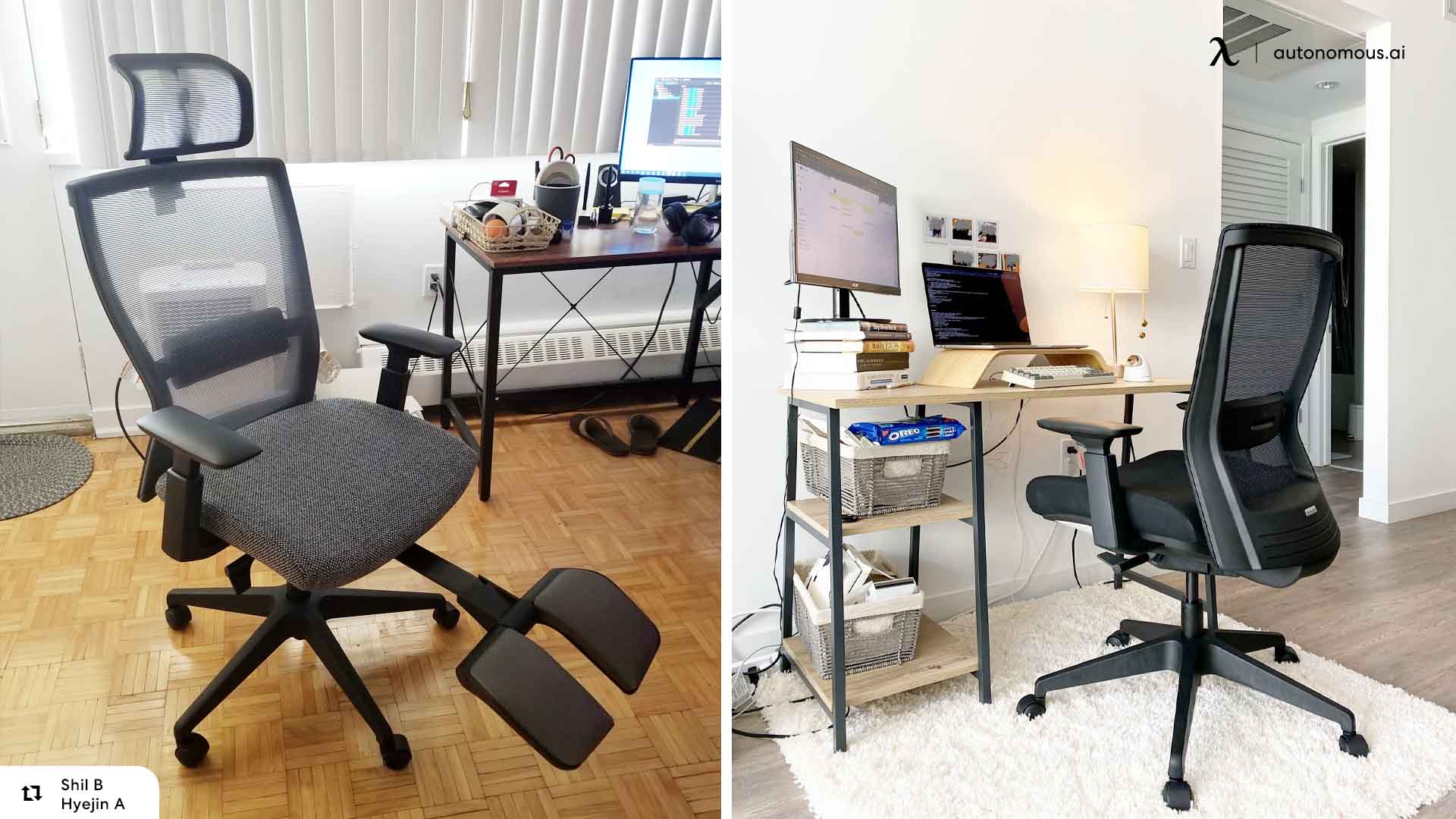 We seldom pay attention to how our feet are dangling or forming a dangerous angle with the entire body when sitting. But as proven and focused by many studies, the position, alignment and placement of footrests all have a huge impact on the performance of employees, and a poor angle can give rise to lower back pain and undue pressure on the lower back nerve.
With ergonomic footrests, long periods seated at a desk or a sitting workstation are made more comfortable. Footrests relieve back strain and allow workers to adjust positions by moving their weight.
Office chair footrest attachment helps correct posture, alleviate fatigue, and relieve pain in the feet, ankles, knees, and thighs. Here are some other ways a footrest can be a beneficial addition to your workplace.
A Footrest Improves Posture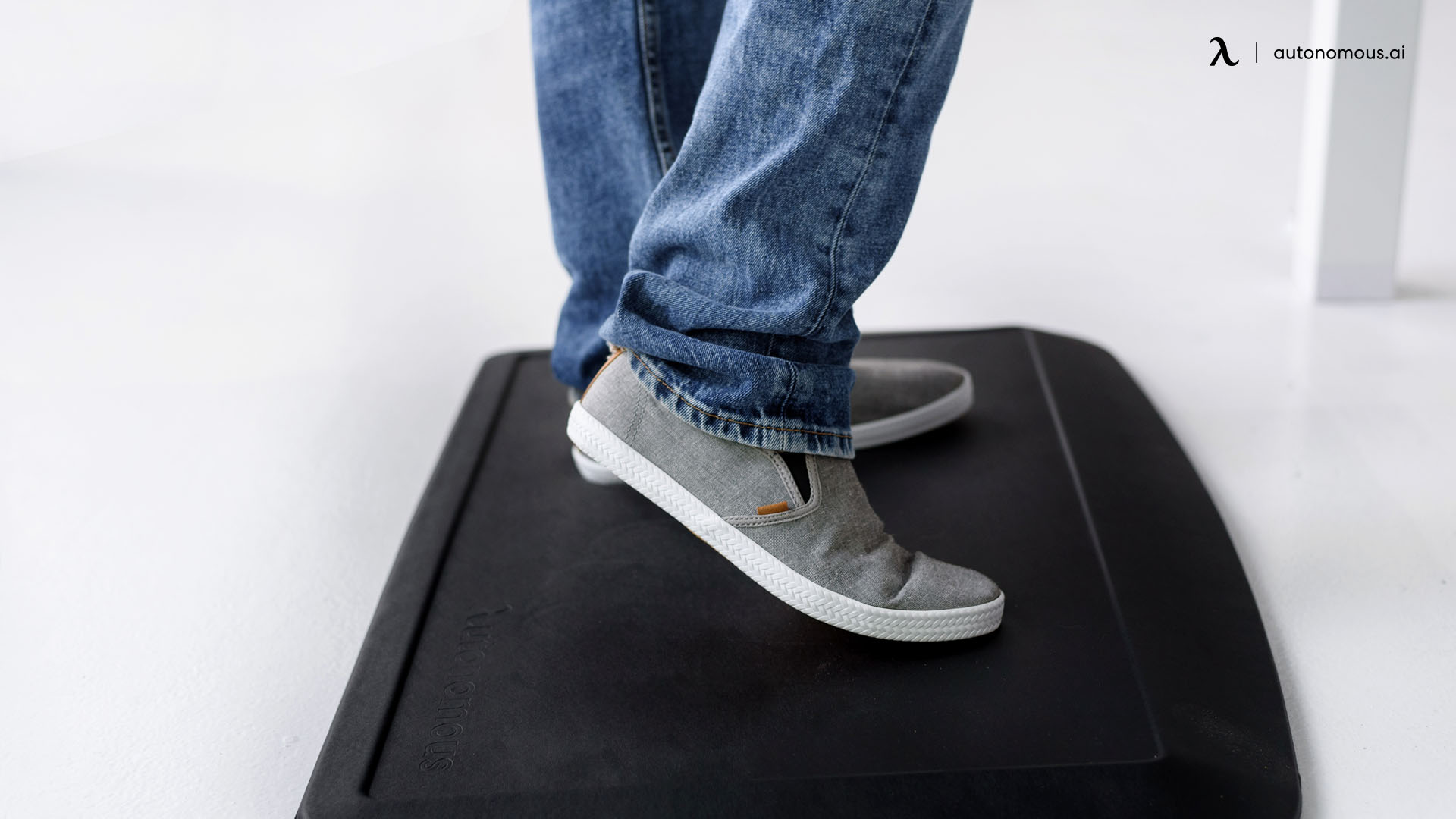 Some of us are not blessed with legs for days. Hence a common office chair would be short, and one might need a higher setting to reach their desk at an ergonomic level. A chair that is too above the desk will keep the feet dangling. This uneasy position makes the user twist their legs or even sit cross-legged while working.
As proven by researchers, sitting cross-legged for more than 3 hours each day gives rise to various pelvic-related issues and is prone to humpback posture. When seated, a footrest encourages movement of the feet and ankles, making the user less likely to remain in a completely static position for lengthy periods. Micro movements of the toes, feet, and ankles also promote venous return and decrease blood pooling.
Reduces the Pressure on Your Legs
The ideal way to work on a desk is to switch between your sitting and standing position alternatively, but let's be honest, we all are not yet up for a standing desk instead of our old basic desk. This means that your legs will be under due pressure for most of the day. With a footrest, you get sturdy support against your legs, and if your footrest is well cushioned, it is likely to take up some of the stress from your feet too. This can reduce the overall pressure on your legs.
Solves Back Problems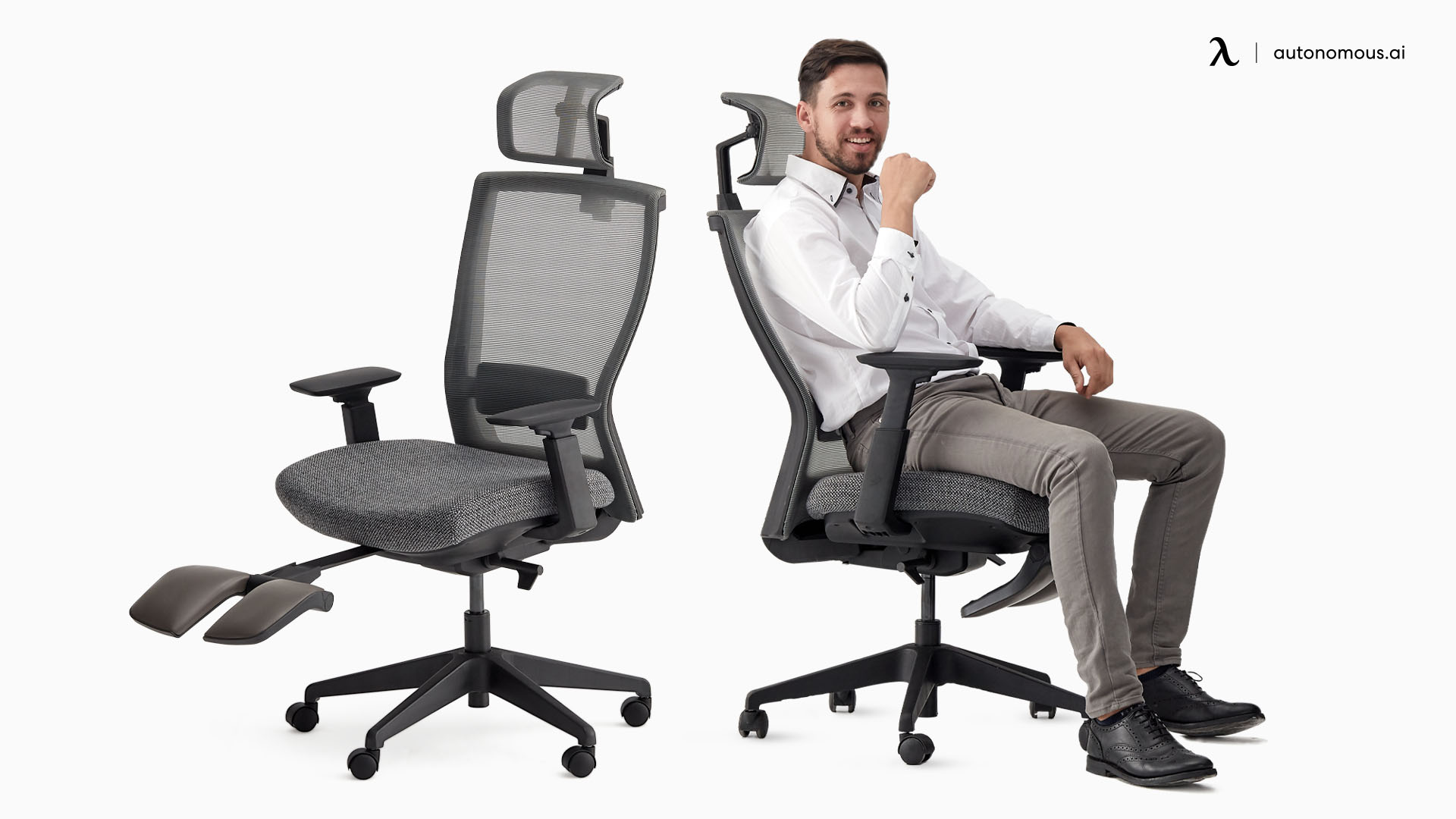 Straight-backed chairs and the human spine are incompatible. Similarly, not all office chairs are created equal. Some do not provide the assistance we require. It's critical not to slouch if you're working in a terrible desk chair. Unfortunately, while we're engaged in work, we have a propensity to slouch forward. A footrest relieves pressure on our spine and can assist in preventing slouching. It is beneficial to your posture to sit up straight.
Relaxes the Work Pressure
If you tend to stiffen up when you're anxious or are naturally fidgety, being able to roll your feet around can be a huge stress and anxiety reliever. Even a small amount of movement in your feet can help you relax and lower your blood pressure. If you can channel your nervous energy into other outlets instead of dealing with it, you'll be in a better position to be more effective and productive at work.
Best Footrests for Office Chairs This Year
Though many modern chairs like a reclining desk chair come with a built-in footrest but some chairs are still absent with this accessory. It is safe to say that you are most likely to find built-in footrests in a computer chair recliner, but not everyone has that kind of budget and space to keep a reclining office chair instead of a simple one.
Hence many people would opt for a office chair footrest attachment as an added accessory, especially with a cross-legged chair or purchase a footrest attachment for a gaming chair. Below are some top-of-the-line ergonomic footrests attached to match with your office chair.
1. ErgoFoam Adjustable Footrest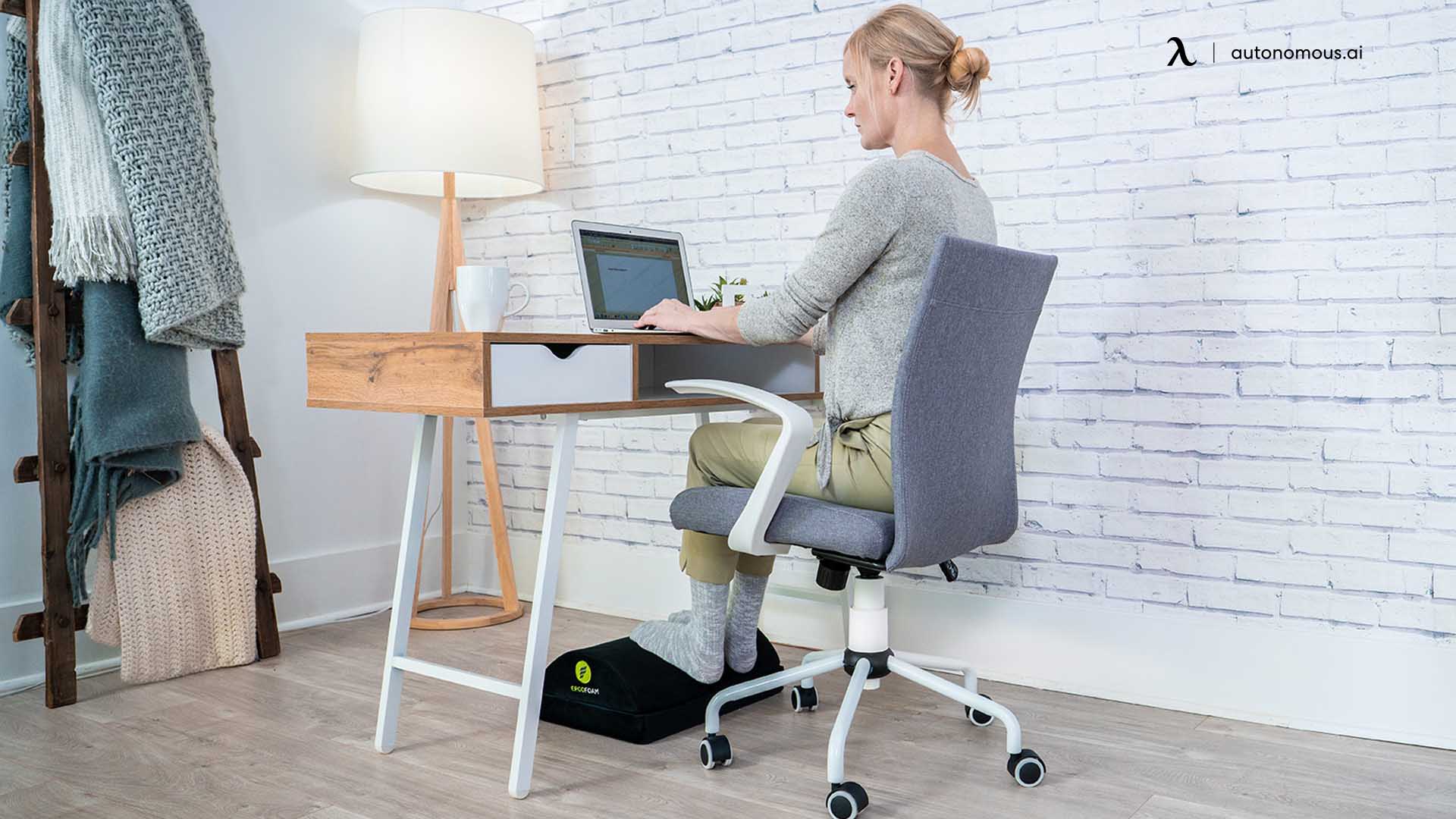 Various features combined in this tiny work accessory made the award-winning footrest of 2020. The ErgoFoam footrest is adjustable for starters. This means that it isn't just the right fit for you, but the shorter people in your home can also be a few inches and use it per needs. The mesh structure allows maximum breathability and keeps your feet dry and breathable during the hot summers.
With a modern design, this footrest can be used both as a rocker and a footrest, thanks to its straight design at one end. Moreover, you will also love the memory foam support to instantly conform to your feet' shape and give you the right agronomical support.
2. HBSelect Ergonomic Footrest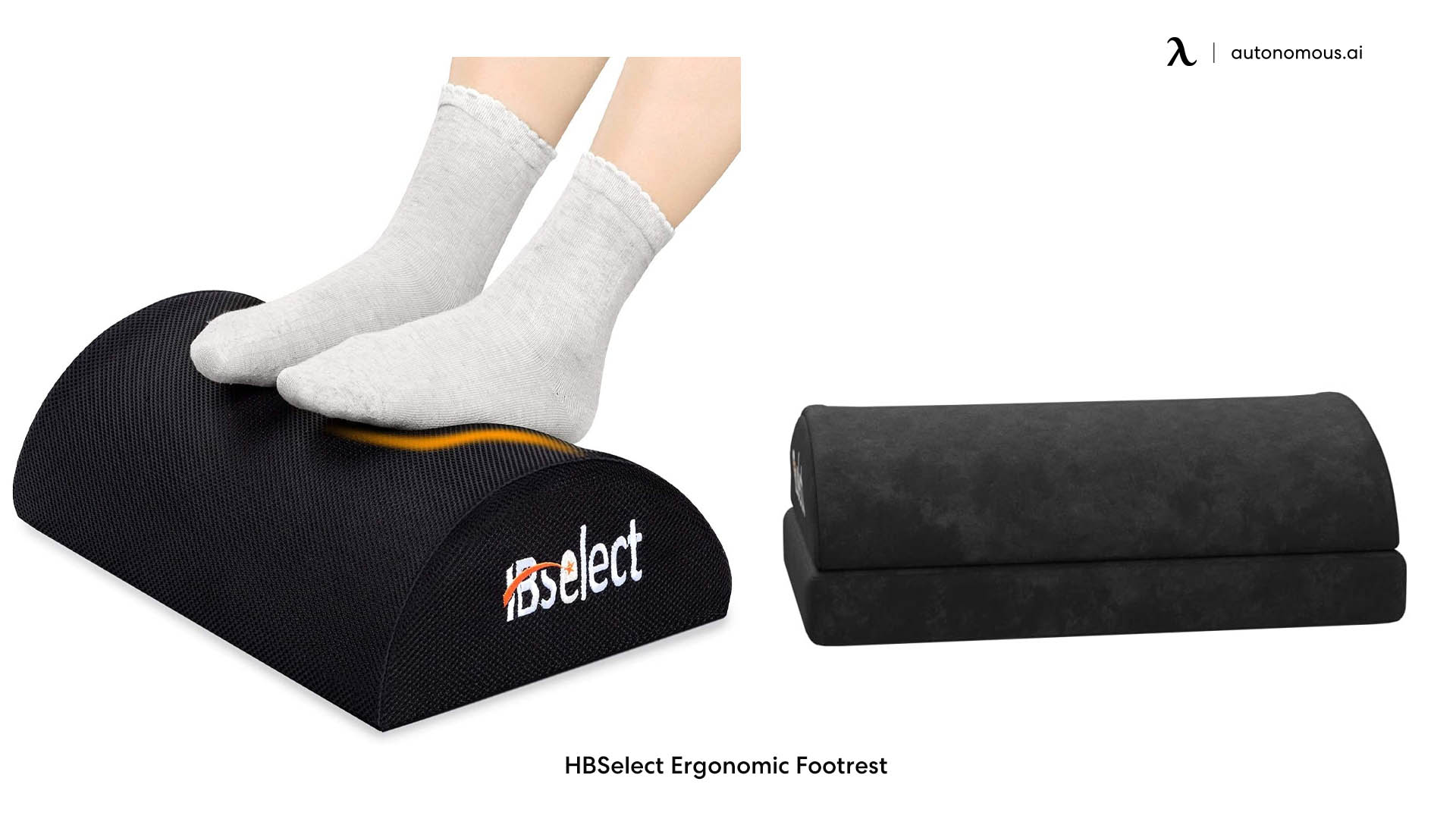 This office chair footrest attachment can be used at your desk to elevate your legs/knees, which helps to relieve leg and back pain. If you have to sit for long periods, turn it upside down and rock your feet to exercise your calves and ankles. While placing the footrest in the lower back area can help with computer posture, which can also aid with back problems.
3. Comfi Life Ergonomic Footrest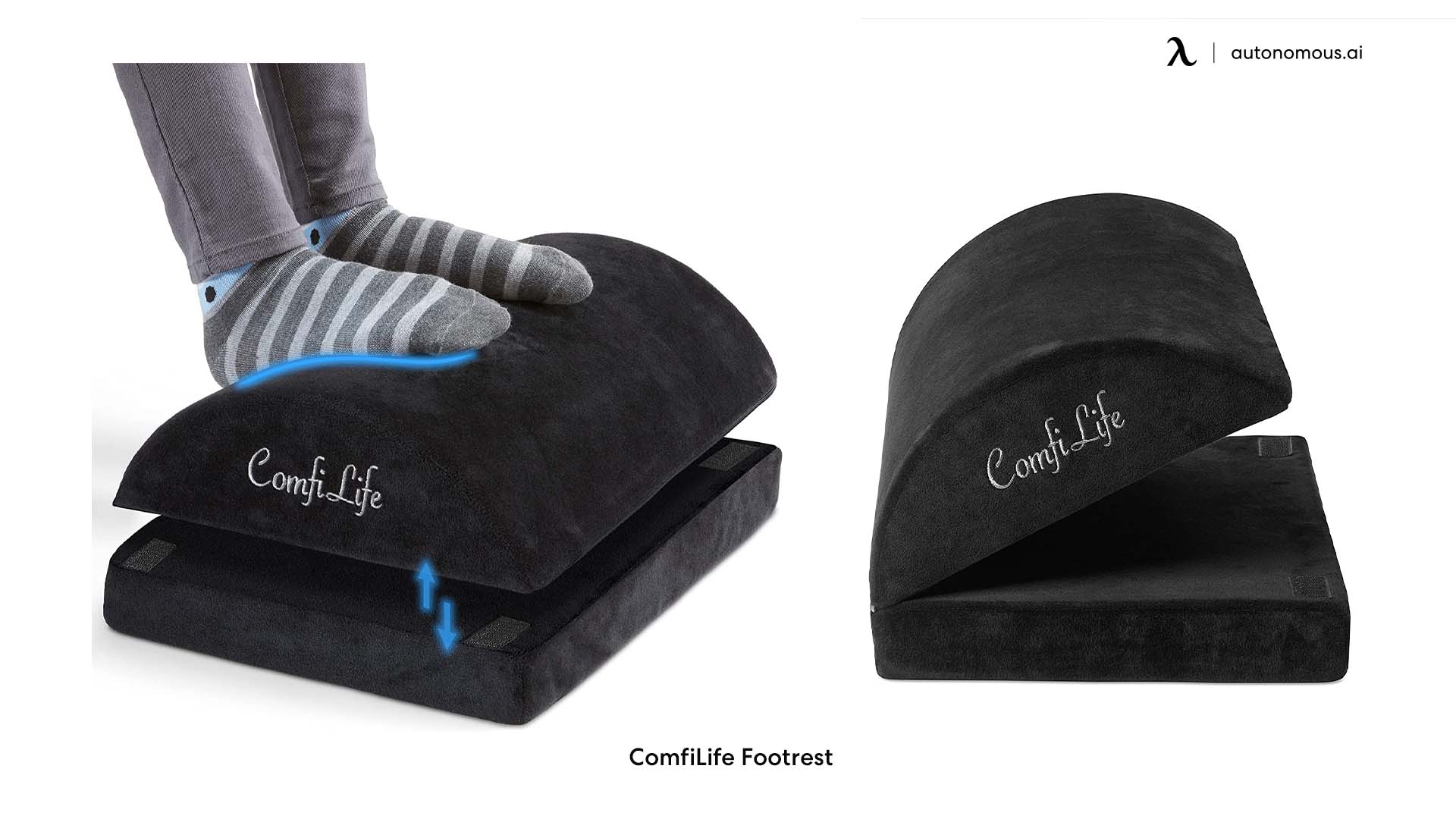 The high-density foam provides solid yet soft support for your feet, and the washable velvet cover is easy to remove and feels excellent if you're not wearing shoes. It can be used as a foot rocker, and the footrest's height can be adjusted thanks to the 2-inch detachable base. The comfi life footrest is also one of the most reasonable options in the market, although some people complain about sweaty feet when working with this one.
Subcribe newsletter and get $100 OFF.
Receive product updates, special offers, ergo tips, and inspiration form our team.
WRITTEN BYAutonomous
We build office products to help you work smarter.