Finding the best reclining office chair is often a challenging journey for many workers, but it doesn't have to be like that for you. If you have the right models to choose from, everything can be much easier. Read on and find all the alternatives that could work for your office space!
Top 20 Fully Reclining Office Chairs for You
1. Autonomous ErgoChair Pro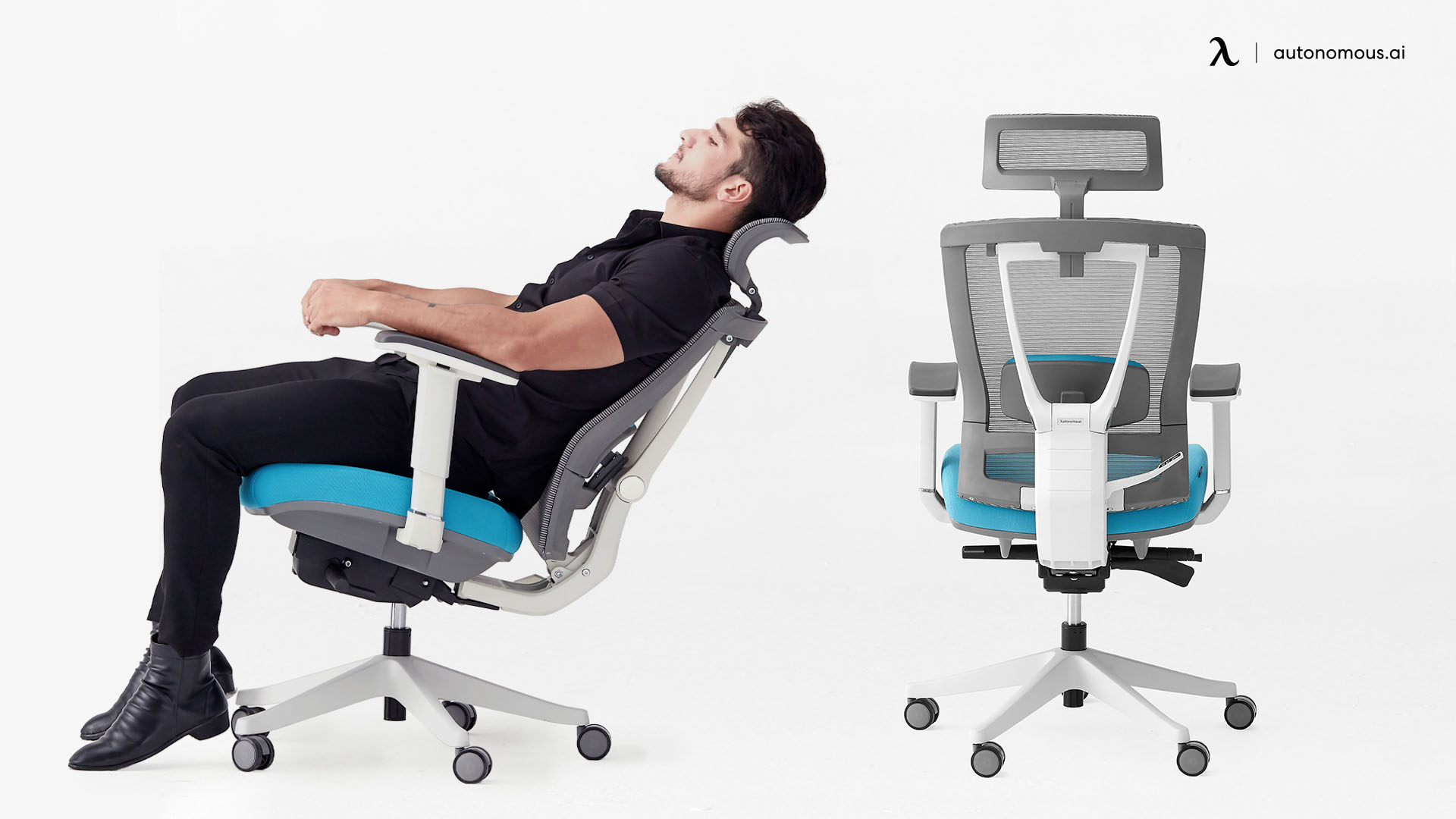 Autonomous is one of the most famous brands you can trust when you want to buy an ergonomic chair. The ErgoChair Pro is one of the most popular products since it's reclinable, it offers fantastic adjustable features, and its design is eye-catching and elegant. 
When you buy the ErgoChair Pro, you're getting a reclining ergonomic chair that can last many years. Moreover, since all its features are adjustable, you can set it up so it adapts to your needs!
2. ErgoChair Recline by Autonomous
If you know about reclining desk chair options, you've probably heard about the ErgoChair Recline by Autonomous, which is probably one of the best models you could buy when you want a top-quality piece of furniture. 
The ErgoChair Recline is a reclining ergonomic chair with fully adjustable features, which means you can change it and ensure it fulfills your needs. It has a sleek and modern design, and it offers remarkable quality at a fair price.
3. Reclining Office Chair by Sihoo Ergonomics
If you're looking for the best office chair with a recliner, Sihoo Ergonomics has a wonderful option for your workspace.  
This reclining desk chair includes fantastic ergonomic features, for example, a backrest that's designed to perfectly align with your spine. Additionally, it rotates 360 degrees, so you never need to worry about office mobility. 
It's a desk chair with a footrest, which means you get maximum comfort even if you have to spend hours sitting down while you're working. Lastly, since it's made of strong mesh, your body can breathe and be comfortable at all times.  
4. Vanbow's Reclining Office Chair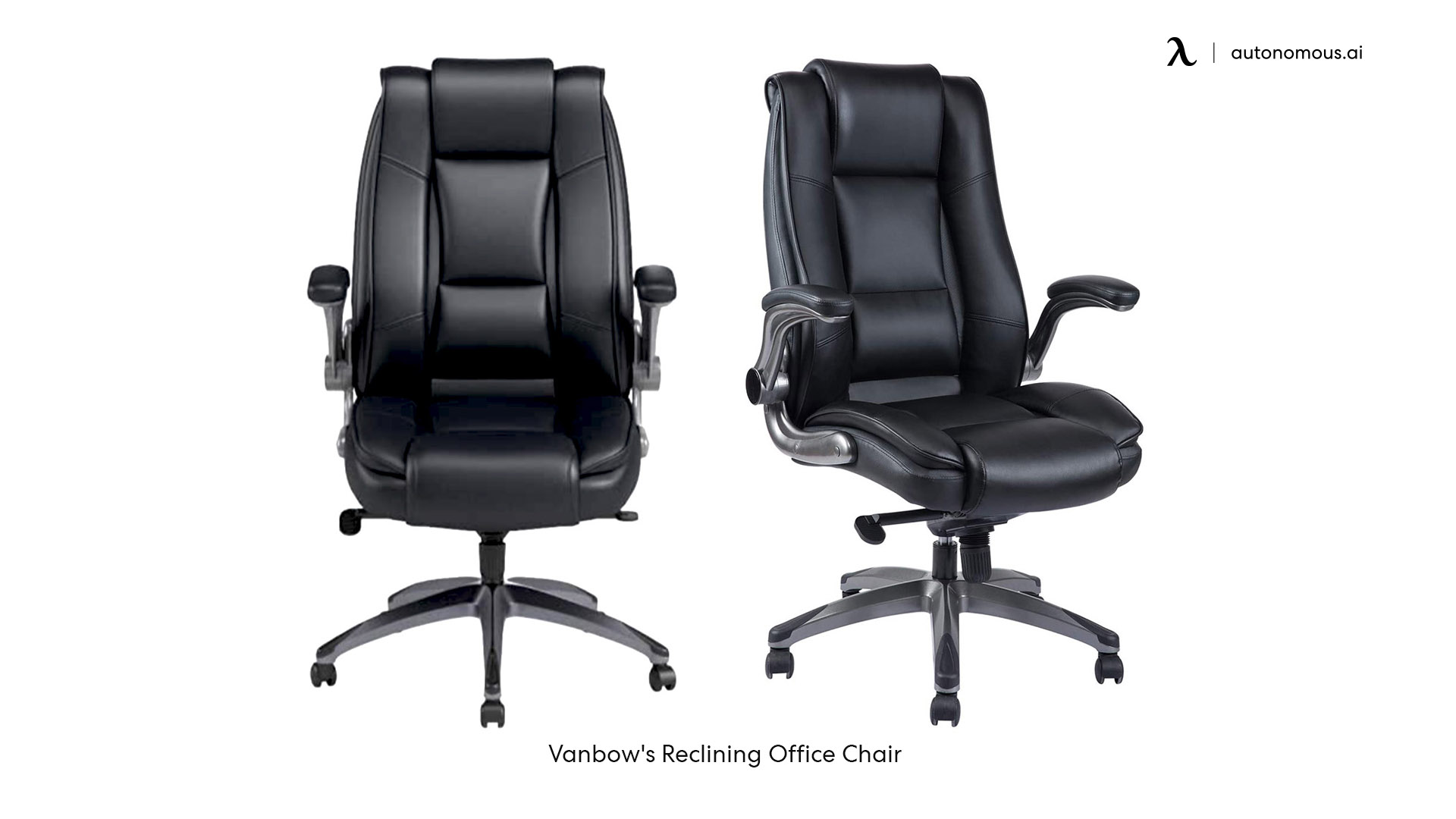 Finding a high-quality leather chair is not easy, especially when you're looking for recliner sitting spots. You need something that's long-lasting, comfortable, affordable, and that offers you all the ergonomic features you want. 
However, Vanbow offers you a high-back leather chair, so your back gets all the support it deserves. You also get one of the comfiest working angles in the market since you can adjust the chair from 75 to 175 degrees. 
Finally, even though there aren't many heavy-duty reclining office chair options on the market, this one supports up to 250 pounds, and you might want to evaluate it if that's what you're looking for. 
5. Reclining Office Chair by Yamasoro
Compared to Autonomous and other famous brands, Yamasoro is not that popular. However, the Reclining Office Chair is definitely a model you should check out if you're already suffering from neck and back pain. 
When you're setting up your office, you probably want an ergonomic chair that helps you prevent back and neck issues. Nonetheless, if you're already in pain, you might not know which item to buy. 
Yamasoro's Reclining Office chair is many people's favorite option. You can tilt it from 90 to 13 degrees, adjust its armrests, and much more. It's a very versatile alternative for different workspaces. 
6. Duramont's Reclining Chair with Lumbar Support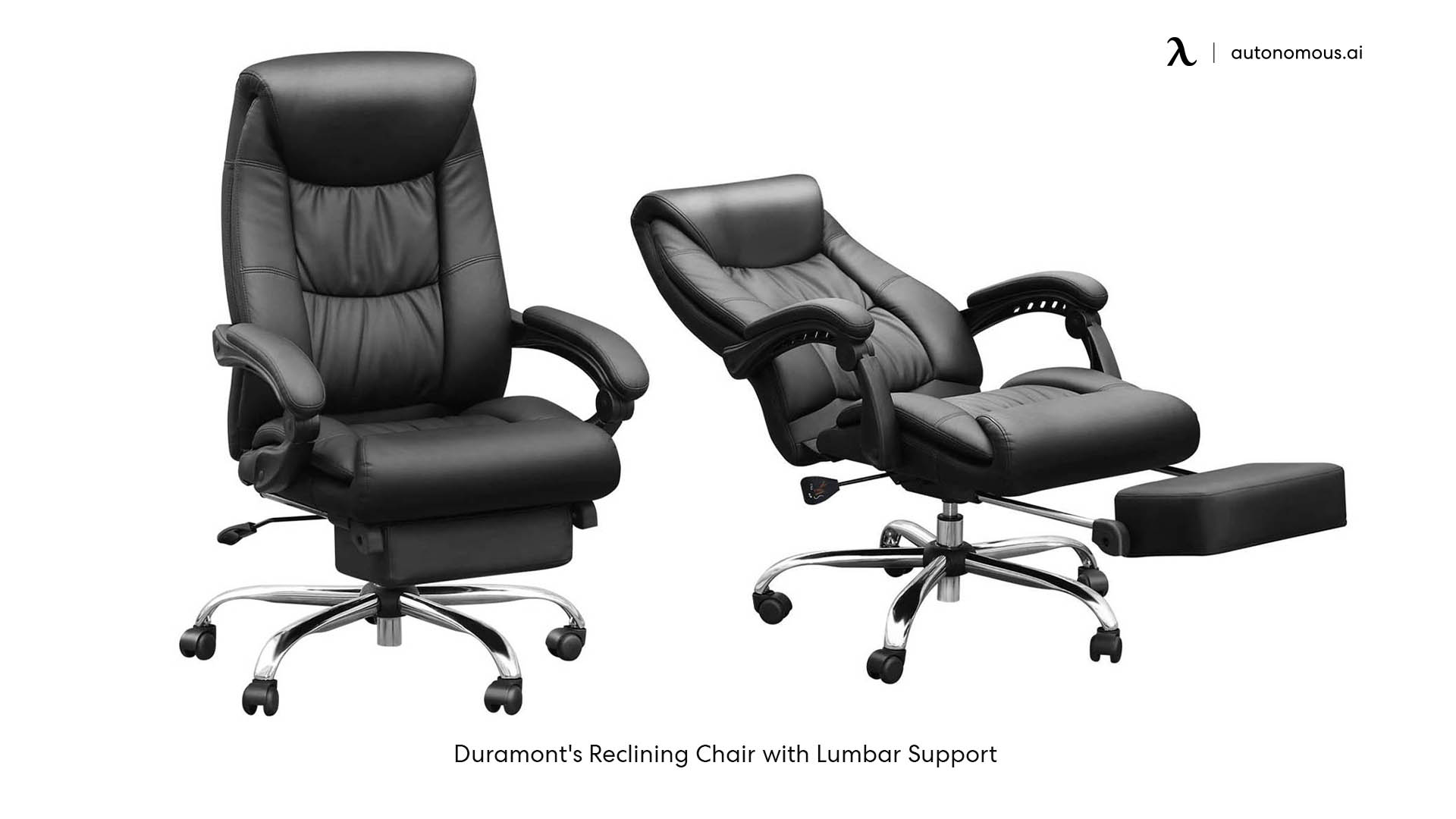 Buying a reclining office chair means you want something that's both comfortable and useful. In many cases, you're probably also looking for an appealing sitting spot that can embellish your workstation. 
Fortunately, Duramont has the right option for you. You can recline it up to 155 degrees, it can withstand 150 pounds, and its design is immensely beautiful. It can last for a long time as well, so it's a great deal! 
7. Uomax Reclining Chair
Another fantastic alternative you should consider when getting an ergonomic chair with a footrest is buying a gaming chair. 
It may sound odd for some people, but gaming chairs can be multifunctional as well. You could get all the ergonomic features you've always wanted, especially if you buy Uomax's option. 
This sitting spot tilts from 90 to 180 degrees, and even though it's not a reclining office chair with a footrest, it's still a great option. Its features also include swivel casters, PU leather construction, and a sturdy steel frame that can support up to 300 pounds. 
8. Adjustable Chair by Hbada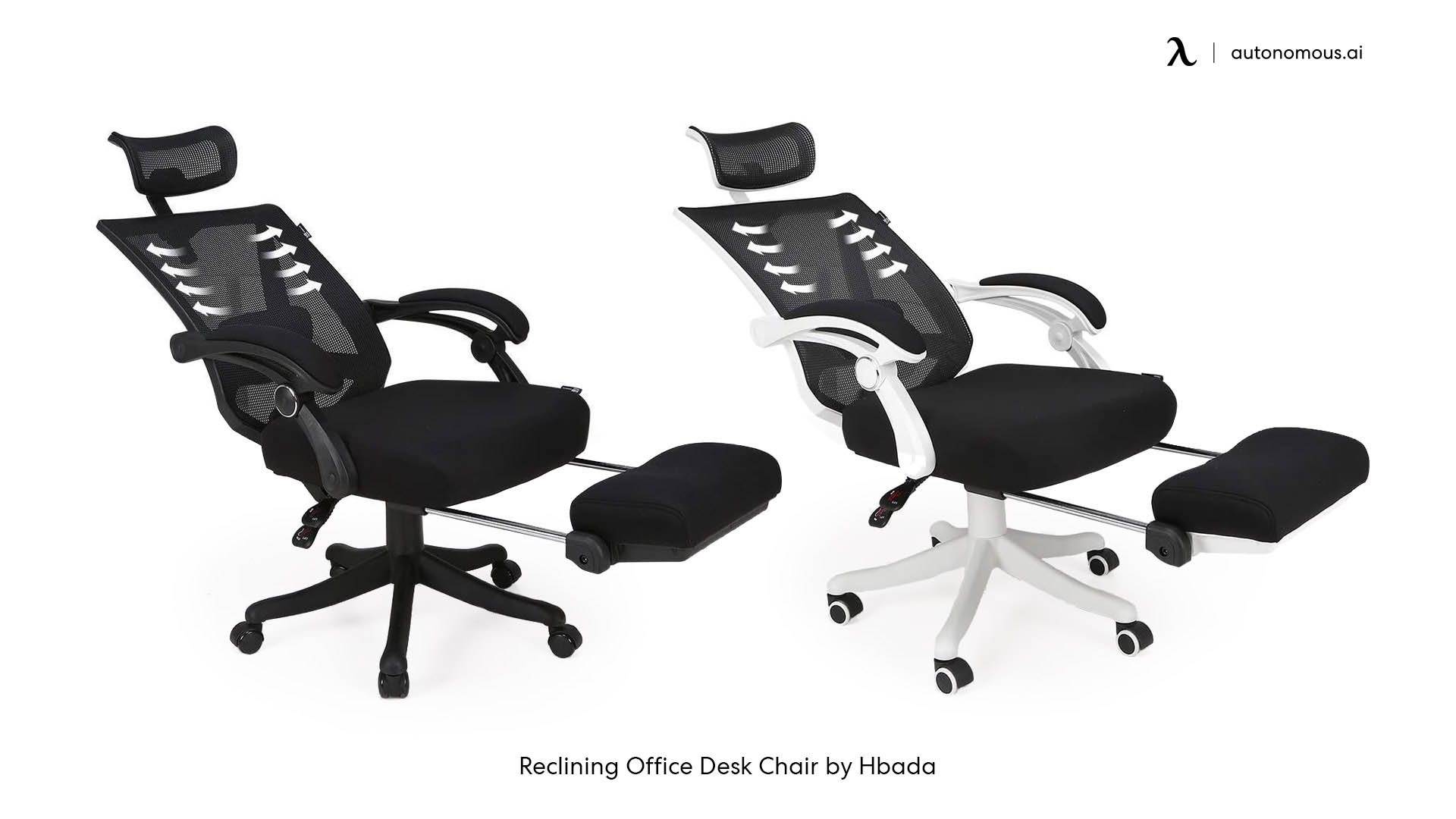 Hbada is a very famous brand, and its designers worry about customers' experiences, particularly if you're an office worker looking forward to improving your workstation. 
With the brand's Adjustable Chair, you never need to worry about getting another sitting spot for years. The model is a classic alternative, and it offers all the features you might want, such as a solid build, lumbar support, a breathable back, and more. 
You can recline the recliner computer chair up to 135 degrees, and its solid build ensures that it lasts a long time without suffering any damage. It can accompany you during your work days for years! 
9. LCH's Chair with Adjustable Features
There are many reclining desk chair options out there, but unfortunately, not all of them are convenient if you're looking for a heavy-duty alternative. 
However, LCH has the right item for you, and it offers remarkable features no other chair can give you. With the Chair with Adjustable Features, you can enjoy a comfortable design and say goodbye to your back and neck pain forever. 
Additionally, this model includes pneumatic controls, which allow you to easily adjust its features. Since you can either raise it or lower it to suit your wishes, your back and neck pain might improve. It supports up to 400 pounds and reclines from 90 to 110 degrees. 
10. Reclining Office Chair by MD Furniture
MD Furniture is also not as popular as Autonomous or Hbada, but that doesn't mean you can't get excellent deals, especially if what you want is a desk chair with a footrest. 
The brand has a special model called Reclining Office Chair, and it's extremely famous among customers due to its wonderful adjustable features. 
Once you get this reclining desk chair, you might quickly notice that you can adjust its angle from 90 to 150 degrees. Thus, you can have a splendid working position, but also comfortably take a short nap if that's what you need! 
11. Amazon's Leather Office Chair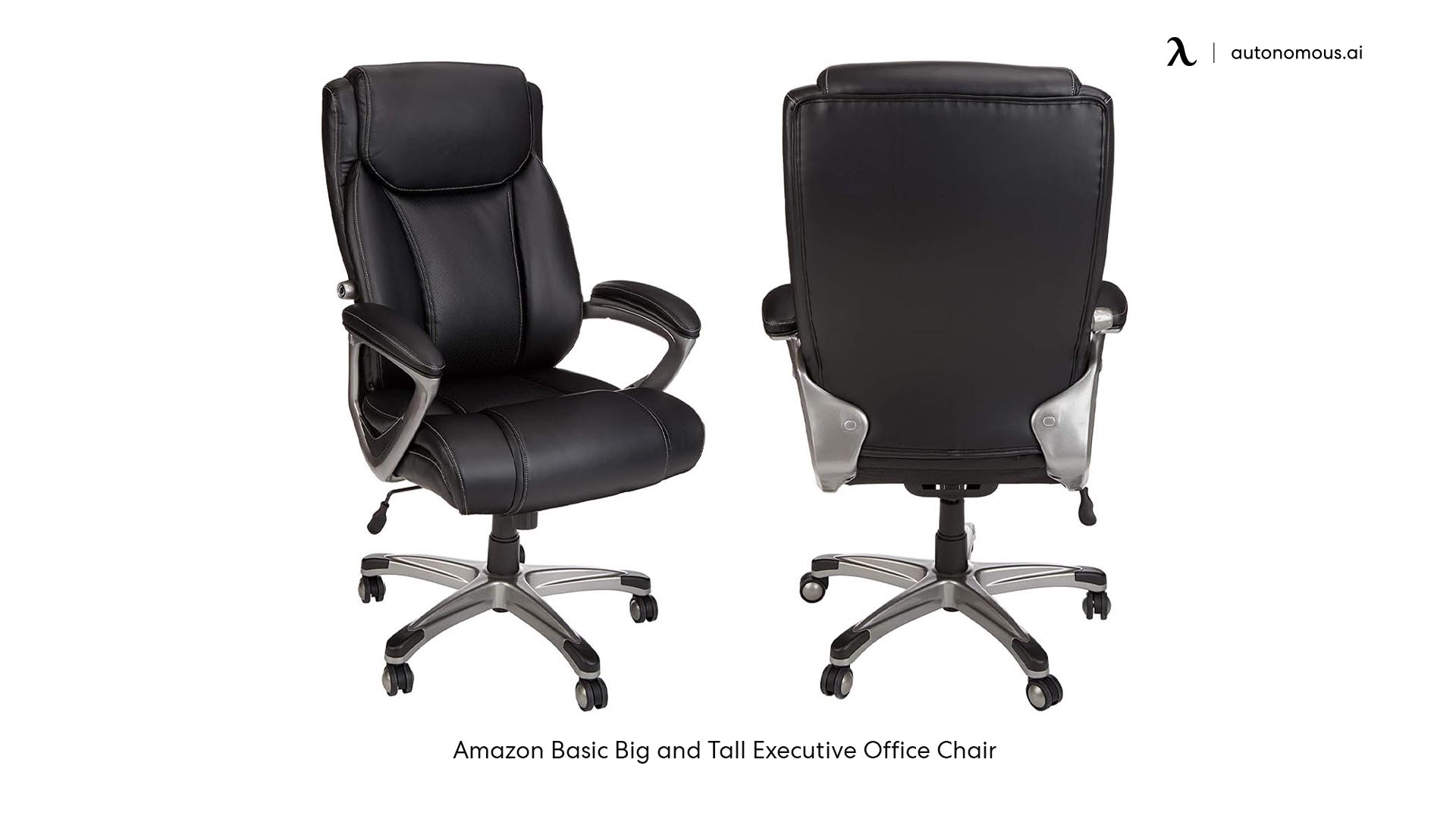 Amazon offers millions of different items to choose from, and many people forget you can also buy a reclining office chair if you know where to look. The Leather Office Chair, for example, is a model you should consider because it gives you excellent movement features, long-lasting materials, and adjustable features. 
If you get the Leather Office Chair, you can easily assemble your sitting spot and work comfortably. Furthermore, the ergonomic chair with footrest includes all the support your neck and back need. 
12. Executive Office Chair by Kadirya
In many cases, workers have a hard time finding a work chair with a footrest that works for them. Overall, you have to keep different things in mind before buying, which could make everything very tricky, especially if you have no prior experience on the matter. 
Nonetheless, Kadirya's Executive Office Chair is a fantastic option even beginners might love. This chair gives your back sturdy support, maximum comfort (due to its upholstery made of bonded leather), and an appealing design. It has it all, and it could be the model you've always wanted!  
13. Chair with Leather Headrest by LCH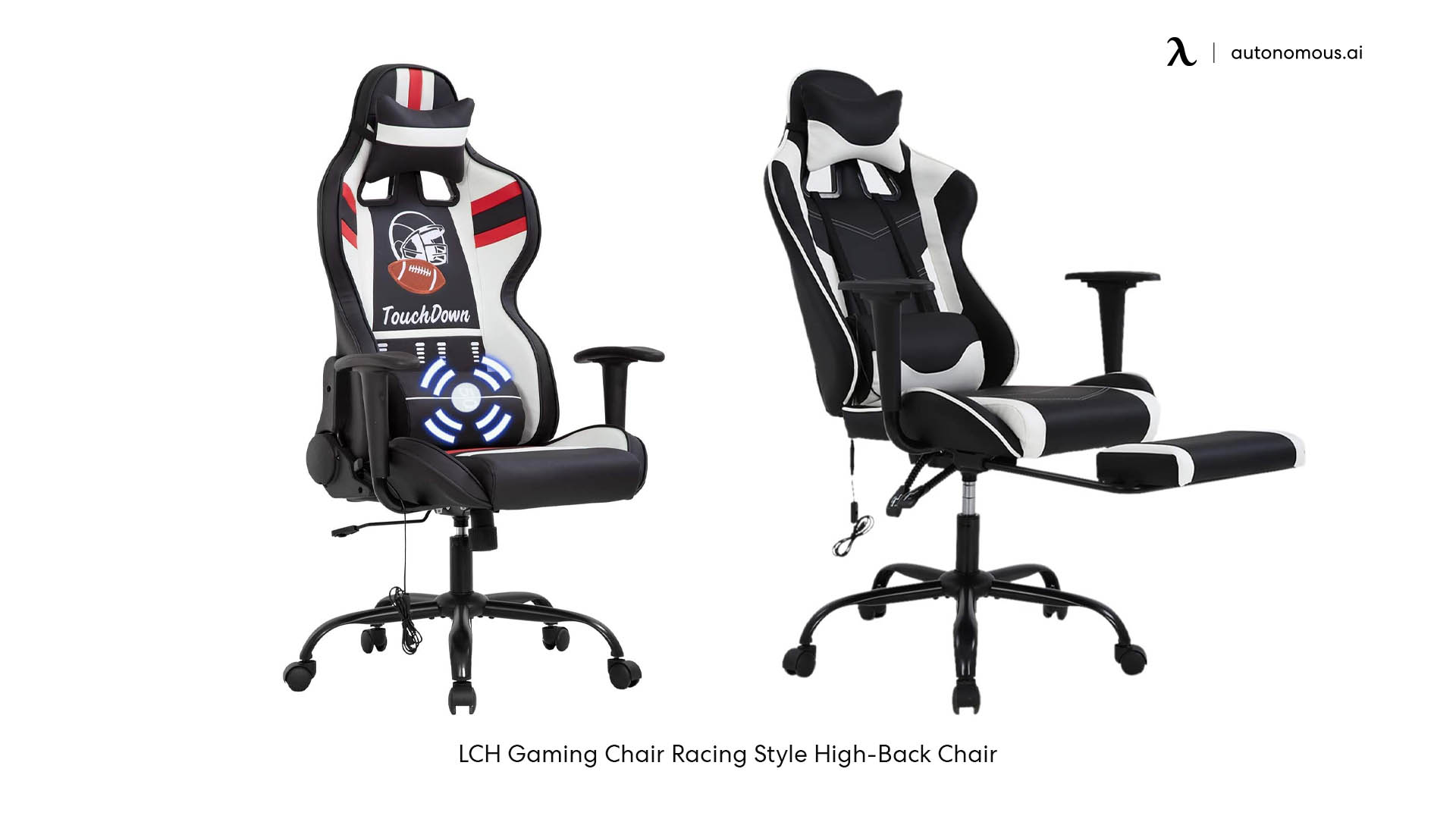 Regardless of the office you have, LCH's Chair with Leather Headrest might be the right option for you. It has a fantastic and appealing design that's also practical, which means you get both useful features and a beautiful piece of modern office furniture to embellish your surroundings. 
Heavy users can perfectly use this model without any issues. Furthermore, the reclining office chair is made of high-quality material, so it endures a long time by your side. 
You can quickly recline the chair since it's extremely straightforward to use. At the same time, it's easy to clean, lightweight, comfortable, and many workers love it! 
14. HULLR's Gaming Executive Computer Chair
Another gaming office chair with a recliner you might want to examine is HULLR's option, which is very versatile, and you can use it in your workspace. With it, you can enjoy comfort every time you sit down to complete your daily to-dos. 
The gaming recliner computer chair is well-balanced and offers the best support, so your back and neck can be safe at all times.  
15. High-back Executive Chair by AmazonBasics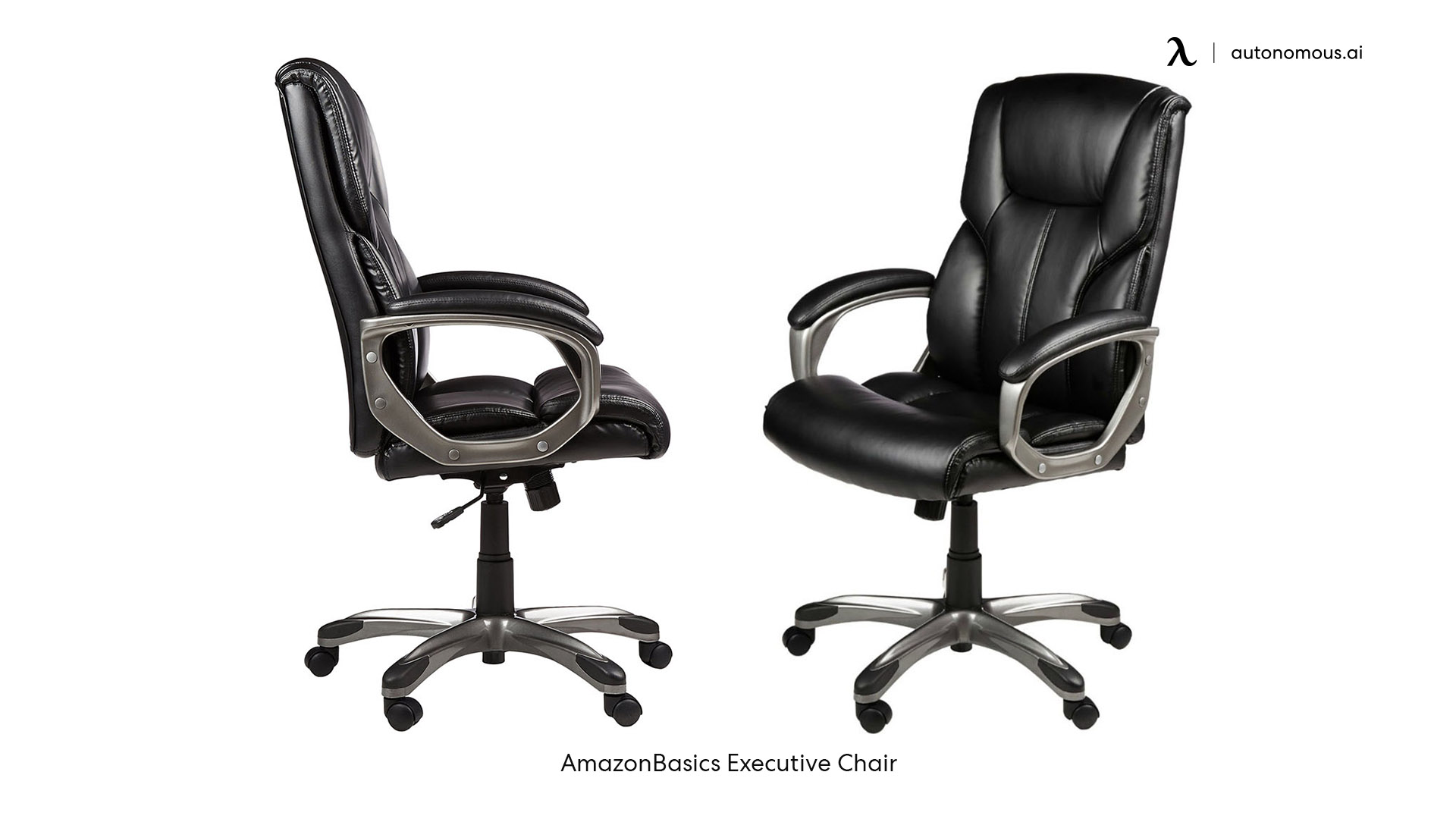 Amazon offers more than one convenient option for your office – the High-back Executive Chair is a fantastic alternative with a classic and simple design, so it might be the ideal pick for you if you don't want something too extravagant. 
This reclining office chair offers different adjustable features, but it's very popular among customers because it's made of high-quality, easy-to-clean materials. Therefore, it's long-lasting and very straightforward to maintain. 
16. Mid-back Mesh Chair by Longem
Working in an office means you probably spend many hours in front of your computer monitor. Thus, you need furniture that helps you complete your daily tasks, and that's only possible if you buy items with ergonomic features. 
Longem's Mid-back Mesh Chair is a comfortable, simple option, and it's one of the most user-friendly sitting spots you can find out there. Its sturdy base ensures you never fall down, and its recline design guarantees that you can sit in the position you enjoy the most. 
Overall, this chair has the best of both worlds: it's comfortable and offers a beautiful design. If you've never bought an ergonomic piece of furniture before, it might be what you're looking for. 
17. Swivel Chair by Giantex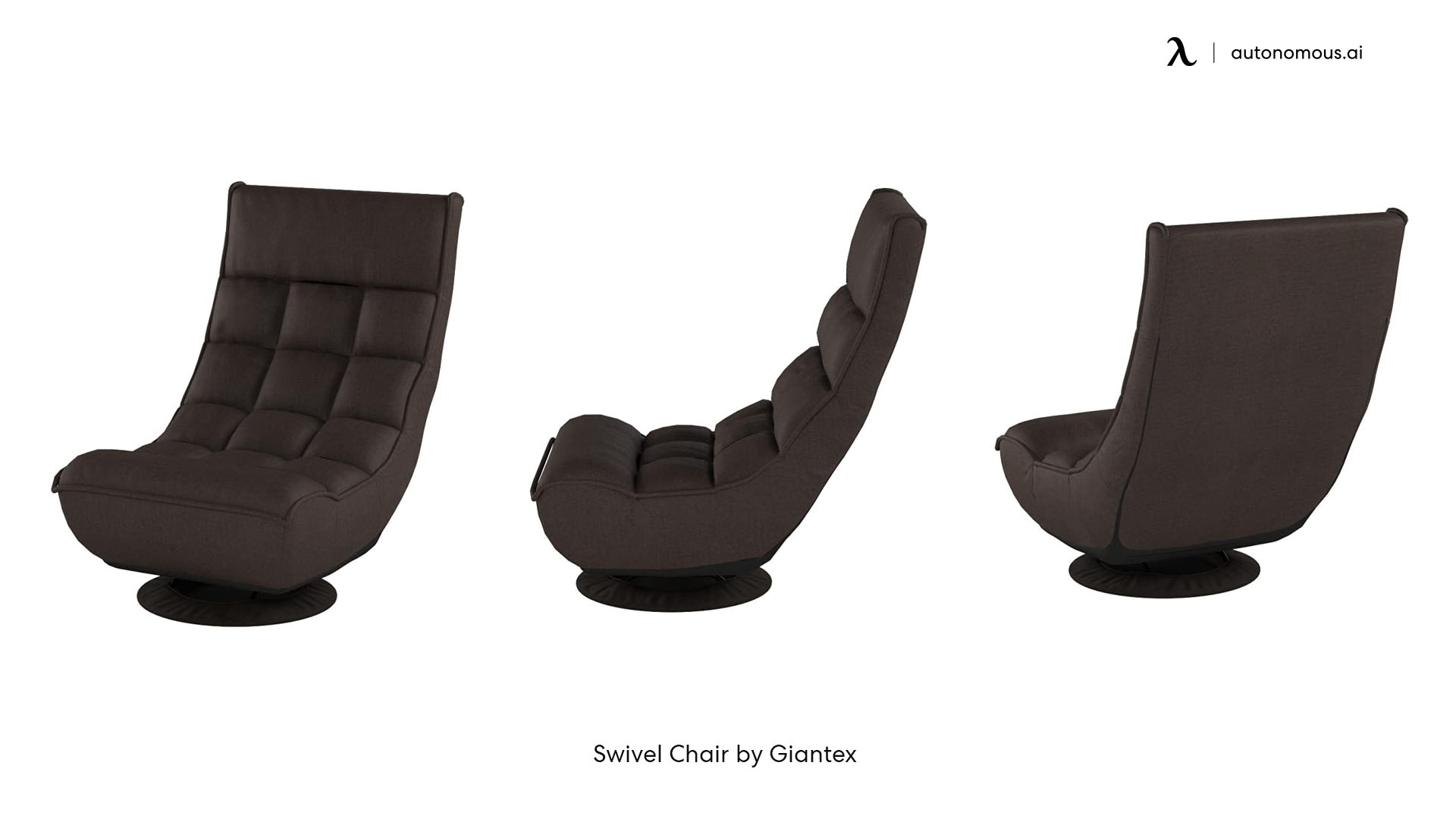 Giantex is a famous brand, and the staff always wants to guarantee you get the best service possible. Therefore, the Swivel Chair gives you remarkable characteristics at a fair price, which is something you may be interested in if you're on a budget. 
There are many reclining desk chair alternatives, but the Swivel Chair is space-efficient, long-lasting, adjustable, and appealing. It can support your weight, give you all the comfort you're looking for, and also ensure your neck and back don't suffer from any issues. 
18. Ergonomic Racing Chair by Homall
You need a high-quality recliner computer chair that protects your back, neck, and legs. Otherwise, you could suffer from tension, fatigue, pain, or blood circulation problems. Homall's Ergonomic Racing Chair is a modern model, and it's ideal for workers who want to avoid physical issues. 
When you work in an office, you're prone to suffer from different physical problems. However, with a chair like Homall's Racing Chair, you can avoid many of them since you can easily recline it, adjust its features, and take advantage of its backrest. 
Furthermore, it includes a solid base, which differentiates it from other alternatives on the market. It's reliable and trustworthy, and it can last for years. Say goodbye to fatigue! 
19. Furmax High-back Executive Chair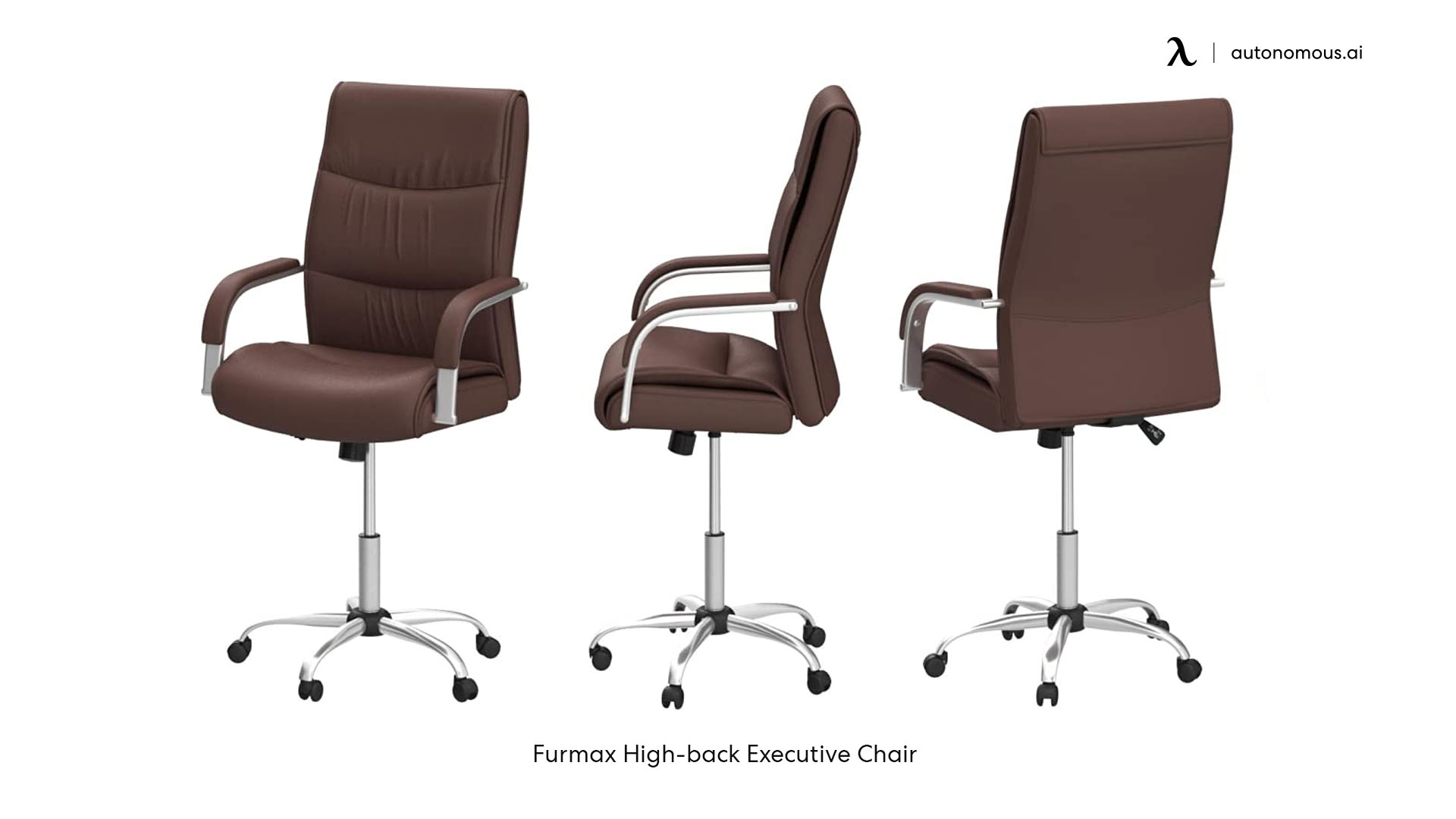 Some workers only want a simple and classic reclining desk chair for their office. Fortunately, Furmax's option perfectly fits that category – you can recline it and use it in different positions, its design is modern and appealing, and it has a solid base that makes it stay on the spot. 
Once you take a look at this chair, you might quickly notice that it looks like a high-quality item. Thus, try it out for yourself and see if it works for you! 
20. Merax High-back Office Chair
The last item on the list is Merax's High-back Office Chair, which is one of the sturdiest options you may find out there. 
Buying an office chair with reclining features doesn't have to be a challenging process, and Merax makes things easier – the High-back Office chair might be ideal to help you achieve your work goals. 
Keynote Takeaways
Sometimes, you might want to combine comfort and ergonomic features in one piece of furniture. Luckily, a recliner office chair may be what you're looking for, and now that you have several options to choose from, evaluate each one and pick the suitable office chair that fits your workspace needs!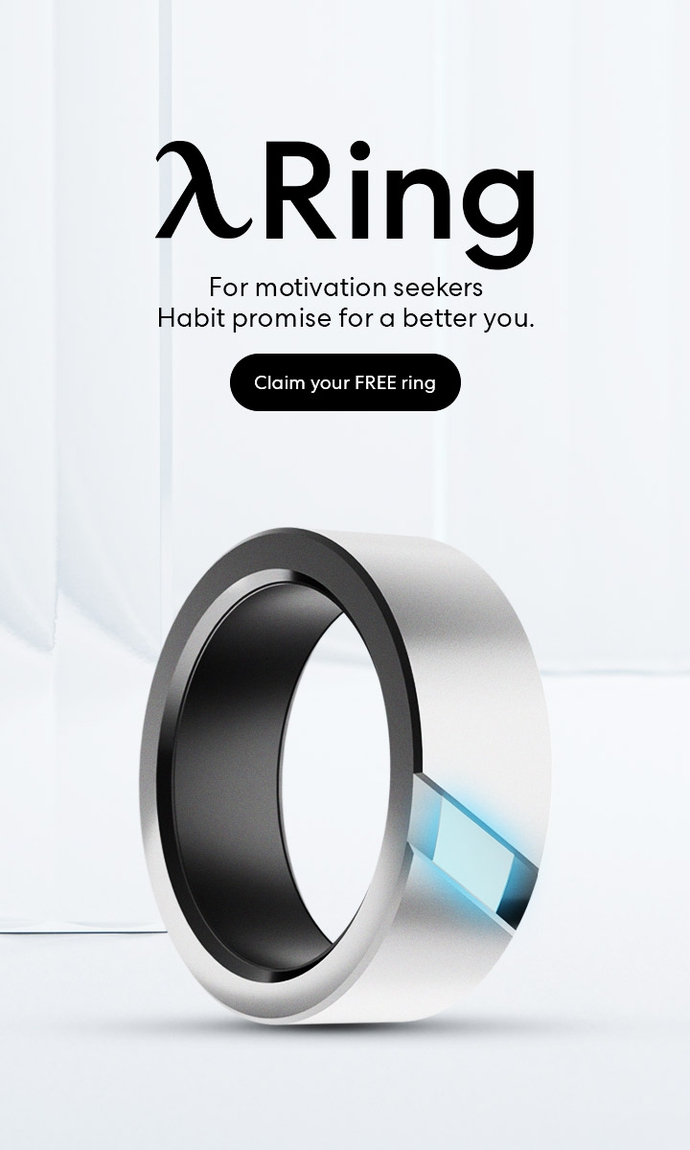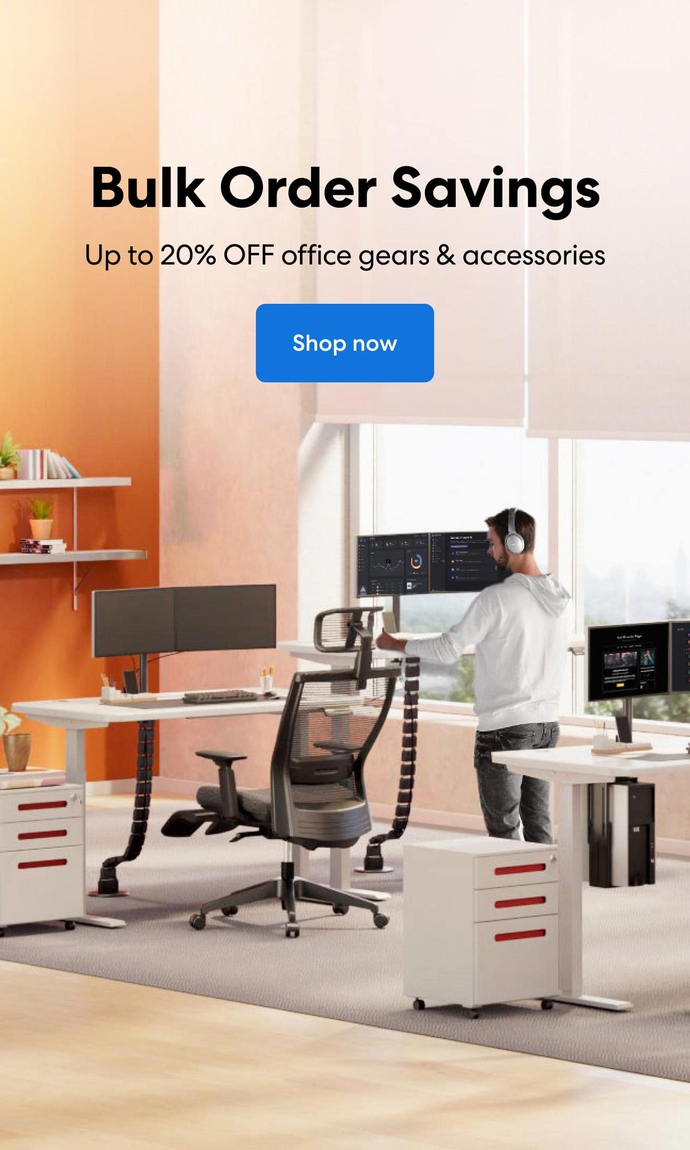 Subcribe newsletter and get $100 OFF.
Receive product updates, special offers, ergo tips, and inspiration form our team.