Smart Products
30+ Best Monitor Arms for Standing Desks - Reviews & Ratings

Autonomous
|
Mar 4, 2023
5,633 Views
As any graphic designer or creative person will tell you, desk space is limited, especially if you're working on many projects at once. A monitor can take up a lot of that valuable space, so standing desk monitor arm can be a terrific way to not only conserve space but also to raise a monitor to eye level, reducing strain. 
With this in mind, we felt it was time to take a deeper look at the best monitor arms available, and before we get started, let's go over our recommendations on how to choose the proper arm for your monitor so it can be perfectly positioned on your standing desk.
Best Monitor Arms for Your Standing Desk
1. Autonomous Monitor Arm
Neck and shoulder pain might be caused by a monitor that is too high or too low, or too close or too far away from you. A monitor arm, unlike a standing desk with a monitor stand, allows you to position your screen exactly where you want it for optimal ergonomics and comfort. It might also help to tidy up your workstation by freeing up space on your desk. 
Recently, we found that the Autonomous Monitor Arm is the best option after evaluating multiple monitor arms for standing desks. It glides easily into a variety of positions and angles, securely accommodates monitors up to 32 inches in size, and it's simple to set up. The arm also comes in two designs: a single monitor arm and a dual monitor arm.
Overall, the Autonomous heavy-duty monitor arm allows you to customize the rotation and height of your screens to fit a variety of postures and maximize productivity during your workday.
2. Finercrafts Monitor Arm
Experience the Future of Monitor Mounts with Finercrafts! Our fully adjustable monitor arm offers 360° rotation, -90° to +90° swivel, and -55° to +90° tilt, providing ultimate comfort and productivity. It's perfect for deeper and larger desks with enlarged arms extending up to 20.63". Compatible with large monitors, it rotates 360° on two layers, finding your ideal position effortlessly. Easy assembly, sleek design with cable management, and a 3-year warranty make this monitor arm a must-have for the modern workspace.
3. Uncaged Ergonomics Single Monitor Arm: Computer Holder
With a height range of up to 18 inches, the Uncaged Ergonomics Single Monitor Arm allows for optimal positioning. The tension knob ensures a secure hold for monitors weighing 4.4-15.4 lbs, while the simple installation makes setup a breeze. Compatible with monitors sized 17-27 inches, this versatile arm comes with a universal VESA mount, two USB ports, and both screw-clamp and grommet desktop mounts. Enjoy a 3-month warranty and elevate your work experience today!
4. Mount-It! Triple Monitor Arm
The Mount-It! Triple Monitor Arm may help you get the most out of your workspace. It can hold up to 46.2 pounds (15.4 pounds per display) with VESA patterns of 75mm x 75mm or 100mm x 100mm. Benefit from a wide range of motion and gas spring lift mechanisms to adjust your displays to either a portrait or landscape configuration. The audio jack and USB 3.0 port are also conveniently built in. This monitor mount for standing desk comes with a 10-year warranty to boot.
5. Mount-It! Triple Monitor Arm: Full Motion
Mount-It Will Revolutionize Your Office Space! Full Range of Motion for Three Screens! You can easily swap between landscape and portrait orientations on this 32-inch monitor desk mount. Adjust the angle of your displays to minimize glare and eye strain. Take advantage of the ergonomic benefits of working while standing thanks to the desk's height adjustment. This mount has a 10-year warranty, so you know it will last and will be more productive for a long time.
6. EUREKA ERGONOMIC Single Monitor Arm: Full Motion
Achieve optimal ergonomics by easily adjusting your EUREKA ERGONOMIC Single Monitor Arm: Full Motion to the perfect position for a healthier experience. Its specially designed, longer three-section tube improves your workspace and field of vision. Enjoy the freedom and privilege to adjust your screen to the ideal viewing angle without mattering your position in the room. This mount complies with VESA standards and supports monitors ranging from 17 to 32 inches. It's a reliable choice for all your monitor needs.
7. Mount-It! Full Motion Dual Monitor Desk Mount
This versatile monitor arm can support two monitors up to 32 inches in size and with VESA patterns of 75mm x 75mm or 100mm x 100mm on each arm. The mount has everything you need for installation, so you can get up and running quickly.
This is an excellent, budget-friendly ergonomic solution for any workplace or classroom. The cable management clips keep your cords organized and out of the way, so you can focus on your work.
8. Mount-It! Dual Monitor Desk Stand
This stand is a great investment in your workplace's future. On a desk or freestanding, it can hold two monitors up to 32 inches and 22 pounds. The monitor arms may swivel a full 360 degrees, adjust in height, and tilt 80 degrees to provide the optimal viewing angle for each display.
The stand's 10-year warranty and high-quality steel and aluminum construction assure its longevity. This sturdy and fashionable Mount It Stand is a great addition to any office(or home).
9. Mount-It! Fully Adjustable Triple Computer Monitor Mount
Harness optimal workspace efficiency with Mount-It! Fully Adjustable Triple Computer Monitor Mount! Suitable for 3 computer screens ranging from 13 to 27 inches, it supports up to 17.6 pounds each, using 75x75mm or 100x100mm VESA patterns. Say goodbye to cable clutter with integrated management clips on each arm. The 10-year warranty ensures long-lasting satisfaction.
9. Mount-It! Height-Adjustable Laptop Notebook Desk Stand
Take your laptop experience to the next level with Mount-It! Height-Adjustable Stand! This stand is the ultimate fusion of strength and versatility, fitting any laptop and desk like a dream. Stay cool as a cucumber with its vented platform and tilt up to 90 degrees for the perfect view. They also come with hassle-free setup with multiple mounting options, and are built tough with top-notch materials and backed by a solid one-year warranty.
Say goodbye to ordinary and hello to extraordinary laptop comfort! Read on to find out!
11. EUREKA ERGONOMIC Dual Monitor Arm: Full Motion
You may use the Eureka Ergonomic Dual Monitor Arm with monitors of any size up to 32 inches in diagonal. It supports screens between 17 and 32 inches and is compatible with VESA 75x75mm and 100x100mm. Thanks to the flexible arm, you can adjust your screens to the perfect viewing angle by tilting, swiveling, and panning them. The gas spring counterbalance allows for one-handed adjustment of the arm.
12. Pixio Monitor Arm
Are you putting together a combat station, a streaming setup, or simply need more desk space?
Pixio is a gas spring monitor arm desk mount; the ideal complement to your Pixio Gaming Monitor. Its counterbalanced gas-powered spring arm enables easy height adjustment without the use of tools and is fully adjustable, allowing you to position the monitor at nearly any viewing angle. 
Choose between a desk clamp and a desk grommet. It also has a built-in cable management system. The Pixio monitor arm can accommodate two 32-inch displays, each weighing 4.4 pounds.
13. Aothia Large Dual Monitor Stand Riser
The solid wood monitor mount for standing desk shelf features Eco Cork legs and is suitable for laptop computers, TVs, PCs, and printers. They are designed ergonomically to reduce eye strain, neck stiffness, and back pain during working hours!
It is the best monitor arm handmade with 12 plies of premium laminated wood and is made with eco cork blocks as legs. It is soft, strong, stable, supports up to 100 pounds, and prevents desktop scratches. It requires less than 1 minute to assemble without tools and can support up to 10lbs.
In the Aothia Large Dual Monitor Stand Riser, computer screens are raised to a comfortable viewing position that does not require us to hunch over or bend our necks. Long-term testing has proven that ergonomic lifting can help reduce neck strain and fix ergonomic problems.
14. burotic Ergonomic Dual-Monitor Arm with 360-degree Rotation
It wouldn't be complete without a good monitor arm to complete an ergonomic workstation. It's nice to have the flexibility to adjust your monitors at your level - not the other way around! With the burotic dual-monitor arm, your monitors can be adjusted at your level. Your workspace will be complete once you can rotate your monitors 360 degrees and tilt them from -60° to 90°.
When you tackle your daily tasks, move your monitors around at your convenience to avoid headaches and neck aches. Using the simplified installation system with included tools, you can have both monitors up and running in less than five minutes. Cables connecting your monitors to the dual monitor arm are hidden with the burotic cable management system.
15. R-Go-Tools Caparo 4 D2 Circular Gas Spring Monitor Arm
In order to minimize CO2 emissions, this aluminum monitor arm was designed and manufactured in the Netherlands according to the principles of circularity. A tree plantation program in collaboration with One Tree Planted compensates for the CO2 produced during production.
One hand can easily adjust the height and depth of this dual ergonomic monitor arm with a gas spring, and it can rotate 360°, swivel 180°, and tilt. Therefore, you can work efficiently in any position by bringing both screens or one screen.
It can be easily expanded by adding separate modules such as a laptop holder, a document holder, or a safety screen. Monitor arms can be easily upgraded or maintained this way. A simple installation process is made possible by SMART's patented features. Compatible with all 75x75mm and 100x100mm VESA-compatible screens.
16. R-Go-Tools Zepher 4 C2 Circular Monitor Arm
Height, depth, 180° swivel, and 360° tilt are all easily adjustable on this ergonomic monitor arm. For ergonomic work, you can adjust the screen to any position. You can easily expand it with different modules, such as a document holder, laptop holder, safety screen, or smartbar.
As a result, the monitor arm can easily be upgraded or maintained. A patented SMART feature makes the monitor arm easy to install. Attaching the C clamp to the desktop without drilling from above is possible. Compatible with all screens with 75x75mm and 100x100mm VESA dimensions.
17. ModernSolid Single Monitor Arm for Full Motion Capability
Aluminum alloy monitor arm with pole extension made from premium aluminum alloy. It can be adjusted to create a comfortable and ergonomic workspace. Adjusting the monitor to the right viewing level can reduce the strain on your eyes, neck, and back from long work hours.
This fully adjustable monitor arm will easily move the screen to your desired position. Take advantage of a different working environment and enjoy the most comfortable position. The installation is easy and does not damage your table.
It fits a wide range of table thicknesses from 0.47" to 2.05". Transparent cable clips can be used to manage the cables along the monitor arm to give back a clean and tidy appearance. Make more space on your tabletop by mounting your monitor higher. Make your workspace more productive and focused by organizing it.
18. Mount-It! Laptop and Monitor Stand
With this all-in-one standing desk monitor arm & mount, you can free up desk space, work ergonomically, and elevate your laptop and secondary display. Work more comfortably and efficiently by reducing pain in the eye, neck, and back. Your monitor and laptop can easily adjust to your ideal viewing height and angle. Mount your displays securely with C-clamps or grommets made of high-grade steel and aluminum.
Built-in cable management keeps your workspace calm and collected. Perforated holes on the laptop tray provide necessary ventilation to prevent overheating and support peak performance. Suitable for tables up to 4" thick. 90° forward back tilt, 180° left to right swivel, and 360° full rotation of your screen display.
19. Mount-It! Heavy Duty Monitor Desk Mount w/ USB & Multimedia Ports
The single standing desk monitor mounts will allow you to position your monitor ergonomically and free up desk space simultaneously. With tilt and swivel functionality, you can read at multiple angles for maximum comfort, and integrated cable management keeps cables tidy with this heavy-duty monitor arm.
20. Mount-It! Dual Monitor Desk Mount with USB Ports
With this dual monitor arm with a USP port, you'll have more desk space for other office essentials while maintaining an ergonomic workspace. The VESA head brackets can support displays measuring 75mm by 75mm and 100mm by 100mm and can hold 17.6 lbs each. Your monitors can be rotated 180 degrees for a portrait or landscape orientation and tilted 90 degrees up or down.
21. Mount-It! Single Monitor Desk Stand: Freestanding
This is another best monitor arm for you. The MI-1757 adjustable freestanding monitor desk stand will transform your ergonomic work environment and make you feel more energized and productive. Adjustments can be made by tilting, swiveling, and moving the pole up or down on this single monitor.
22. Mount-It! Dual Monitor Desk Mount w/ USB & Multimedia Ports
Using this dual monitor mount, you can raise your monitor to an ergonomic position and free up desk space. With tilting and swiveling functionality, you can read comfortably at different angles, and integrated cable management keeps your cords out of sight. It can be fitted to most desks and customized to fit a variety of heights, thanks to four different points of flexibility.
23. Mount-It! Full Motion Monitor Wall Mount
With the MI-404 full motion monitor wall mount, your monitor can be raised to eye level, allowing you to improve your posture and free up desktop space. Thanks to its full-motion design, your monitor/TV can be adjusted to meet your viewing needs. Three pivot points support a full range of smooth motion. Using the tilt and swivel feature, you can reduce glare and adjust the viewing position of your screen.
24. Full Motion Triple Monitor Desk Stand
Using the MI-789 triple monitor mount, you can raise your monitors to an ergonomic level. Make sure your screens are adjusted, tilted, or rotated according to your needs. With the tilt function, glare is reduced, image quality is optimized, and ergonomics are enhanced. You can adjust the height of your screens to fit their perfect position with height-adjustable screens. It is rated as one of the best monitor arms.
The orientation of your screens can be easily changed from portrait to landscape. Your monitors can be raised off the desk, freeing up desk space for other office necessities. Stability can be enhanced by installing the grommets or the freestanding base.
25. Mount-It! Triple Monitor Arm Stand
Providing ergonomic monitor installation height and clearing up desk space with the MI-2789 triple arm monitor mount and stand. This three monitor mount features a heavy-duty monitor arms stand and pole design, making it extremely stable. A series of articulated arms on the sides enable the panels to be swiveled up and down by 45° and 80°, respectively.
26. Mount-It! Full Motion Single Monitor Desk Mount
This best monitor arm reduces arm and eye strain by converting your workspace into an ergonomic office with the MI-705 full motion monitor mount. You can even swivel or tilt the monitor swing arm so that you can adjust the screen to your needs. From 13" to 18.5" in height, you can set the mount at an ergonomic level to relieve neck, back, and eye strain.
27. Mount-It! Full Motion Dual Monitor Desk Mount: Heavy-duty
The standing desk monitor mount is ideal if you're looking for increased comfort and productivity. By adjusting your screens' height and angle, the full motion range reduces strain on your eyes and back. As a result of the full motion range, your screens can be adjusted to the right height and angle to reduce strain on your eyes and back.
28. Ergotron LX Desk Sit-Stand Monitor Arm
Ergotron LX Standing Desk Monitor Arm can function just as well with a 34-inch monitor or one that weighs up to 25 pounds. The Fully Jarvis and the LX have essentially comparable side-to-side ranges, tilt, pan, and rotation features, but the LX's maximum height range is a few inches lower. If you're taller than 6 feet, the Ergotron LX Tall Pole is a better choice. 
This company offers a 10-year warranty on its mount instead of a one-year guarantee like many other standing desk monitor mounts. We believe that paying for a longer warranty is preferable to saving money in the near term—a standing desk monitor arm should last you a long time, and the firm that makes it should stand behind it. 
29. Fully Jarvis Monitor Arm
With a wide range of motion and sturdy build quality, the Fully Jarvis monitor mount for standing desks can accommodate monitors up to 32 inches and around 20 pounds. 
Although the Monoprice Workstream 15526 heavy duty monitor arm is almost identical and costs less, the Fully Jarvis proved easier to put up, stronger, and smoother to operate in tests. It also comes with three color variations and a significantly longer warranty (15 years against 10- or even one-year warranties from other manufacturers), ensuring that your screen will be supported for years to come. 
30. Amazon Basics Monitor Mount for Desk
This single-arm mount is compatible with practically any monitor that is 71,5-inches in diameter or smaller. C clamps can be used to secure these to your desk. Consequently, make sure your desk is thick enough to support the two C clamp installations. As for this setup, you'll need a more solid desk. 
Moreover, this will also work with a larger monitor. To have a better and tighter hold, simply tighten the screws. It's the same as an LX Ergotron arm, except it's less expensive. Thus, if you're on a budget, this will work for you.
The Amazon Basics also has a good range of motion. As a result, arranging the installations of the two devices on a single workstation will be easier. It will still provide you with the same level of mobility as a dual monitor arm desk mount. 
Adjustability includes numerous angles for tilting, panning, and turning to enable seamless switching from landscape to portrait mode. 
The AmazonBasics best monitor arm accommodates up to 25 pounds of monitor weight, which is an added benefit. Although the AmazonBasics Single Monitor Arm is VESA compatible, it comes with a one-year warranty.
31. HUANUO Single Monitor Arm
As for a larger work area, this Huanono setup with two single monitor arms is ideal. Because each arm can swivel 360 degrees, you'll have greater flexibility and freedom when it comes to repositioning your monitors. 
If you require the two monitors to be at a large distance from one another, this is the way to go. 
It has a larger range of angles as well. As a result, you will not feel claustrophobic and will have plenty of room to move around. 
32. iMovR Trace Single Monitor Arm
The iMovR Trace's entire proprietary mechanism is one-of-a-kind, making it the Bang & Olufsen of monitor arms—expensive, but mechanically and aesthetically stunning. This monitor mount for standing desks is also less expensive than most Humanscale arms, which are popular among interior designers. 
Its ingenious patented design eliminates the major flaw of best monitor arms for a standing desk: the arcing motion of their counterweight systems. Because it lacks the elbow joints seen in typical monitor arms, the Trace offers a more stable, steady movement. 
33. Fleximounts F9 Desk Mount
Another standing desk monitor mount that has made it onto our list is the Fleximounts F9. A fully adjustable height adjustment, tilt, and rotation are just a few of the main features it has to offer. Additionally, you will not have to go up and down often to adjust the height of your monitor since a mechanical spring mechanism adjusts the height with the convenience of pressing a button. 
Also, a big factor when choosing a stand-up desk monitor mount is cable management. The Fleximounts F9 includes a large cable management channel to keep your desk clutter-free. 
Whereas traditional arms may need you to do a difficult set of movements merely to share your screens with a coworker and then move them back, collaborating is now as simple as a finger touch. It also dulls vibrations well, making it an excellent alternative for standing desk and treadmill desk users who frequently battle with the shakiness of a big desktop atop two lifting pillars with an obvious amount of deflection (i.e. shakiness). 
34. Humanscale Monitor Arm
If you want to impress future clients, and especially at workspaces where the back of the display isn't behind a wall but rather out in the open and visible, the flashy Humanscale designs are worth it. While the best monitor arms for standing desks themselves aren't really effective, and the same functionality can be obtained for a lot less money, they are the clear choice when aesthetics is the most important factor. 
Although their 15-year warranty reflects the quality and performance of their metal spring counterbalance mechanisms, you may purchase more modern gas-piston counterbalance units with 15-year warranties these days. 
35. iMovr Dual Monitor Arm
Mounting two monitors at an ergonomically optimal height can be difficult for users who want a standing desk with a monitor stand, but iMovR's Tempo twin LCD monitor arm makes it simple. Its extensive ergonomic adjustments allow for a variety of configurations (though side-by-side is by far the most popular), and its internal gas-lift balancing mechanism allows for a seamless, yet precise, adjustment. Installation is a breeze thanks to the pre-assembled nature of the product. The 15-year warranty is outstanding. 
What to Look for in a Monitor Arm?
When it comes to monitor arms, it's all too easy to fall into the "they're all the same" trap. There are some things to consider, just like with any other piece of technology you use in your daily life: 
Flexibility
Essentially, when purchasing a monitor arm, flexibility is an important aspect. While a particular monitor mount for desks may just allow for simple tilting, others allow you to tilt, swivel, or lift the monitor to various heights so you can position it exactly where you need it. 
Before you decide, think about how you might want or need to adjust your monitor while you're studying or working. 
Mounting
There is almost certainly a monitor mount that can be mounted to any surface. Some may be designed exclusively for putting a monitor on the wall, while others would require the support of your desk. 
While some companies provide both alternatives, you should choose the one that best suits your needs. Do you want to maximize your workspace by mounting the monitor to the wall, or would you prefer a floating monitor with a desk arm? 
Multi-Monitor Support
Depending on the type of work you do, you may need to use multiple monitors throughout the day, and manufacturers have thankfully thought of that. They have created dual monitor arms for this purpose. 
While single monitor setups are always trendy, if you use several monitors, make sure that the one you choose can handle your entire system. 
Dual Vs Single Mount
Space
A dual monitor arm will work better if you don't have a lot of desk space. It will have a smaller footprint because you only need to fasten on one pole and stand for the setup. 
On the other side, if you're using single arms, you'll need additional workspace because you'll be mounting two units. This will not be an issue if you have a larger desk. However, if your workspace is already crammed with equipment and gadgets, you'll have problems. Then, you only have a small amount of room for the arms. 
Configuration
It will be simpler to move or adjust dual monitor arms for standing desks because of their tilt and angle. The two monitors are already held in two arms and attached to a single base because it's a single device. Because they are already configured on a single base, you can rest assured that they will not collide. 
The two single-arm arrangements, on the other hand, require considerable prep. You must decide on the proper distance between two units. Otherwise, when you try to move the two displays, they will bump against one other. As a result, you'll have to dismantle the system and rebuild everything. 
You must also be certain of the brand or model you want to purchase. Will you be using two identical arms? Do you wish to experiment with other best monitor arm models to create a more creative working environment? 
Whichever option you choose, you must be well-versed in the angles at which the arms can tilt.
Table Strength
There will be a double flex in the two single-arm setups. As a result, you must ensure that your workstation can handle the additional flex. Because there will be another pole or stand, it may take on more weight if it is a dual stand. However, make sure your workspace is ready for it. 
Clean Look
A dual monitor arm setup has a cleaner appearance. Unless you want the two monitors to be at a great distance from one another, then the two single-arm monitor layout is the way to go. A table with dual arms will appear more organized. It also gives you plenty of room to move around and ensures that the entire arrangement doesn't look claustrophobic. 
Setting Up and Properly Using a Standing Desk Monitor Mount
Setup
Following are the ways to set up a standing desk monitor arm properly:
Assemble the mount according to the instructions provided.
Place the mount on your standing desk and securely fasten it in place.
Adjust the height and angle of the mount to achieve your desired viewing position.
Attach your monitor to the mount using the appropriate mounting brackets.
Connect the cables to your monitor and ensure they are properly routed and organized.
Test the mount's stability and make any necessary adjustments to ensure a secure setup.
Proper Use
Position your monitor at eye level or slightly below to maintain good posture and reduce strain on your neck and eyes.
Adjust the tilt and swivel of the monitor to minimize glare and optimize viewing angles.
Take regular breaks and incorporate movement to avoid prolonged sitting or standing. Change positions and stretch your body.
Ensure that the monitor mount remains stable during use and make any adjustments as needed.
By following these steps, you can set up and use your standing desk monitor mount effectively for enhanced comfort and productivity.
Conclusion
We've covered the majority of what you need to know before buying an ultra-wide monitor arm, depending on your needs. You will not go wrong choosing a monitor arm for standing desks from the list above that best meets your needs.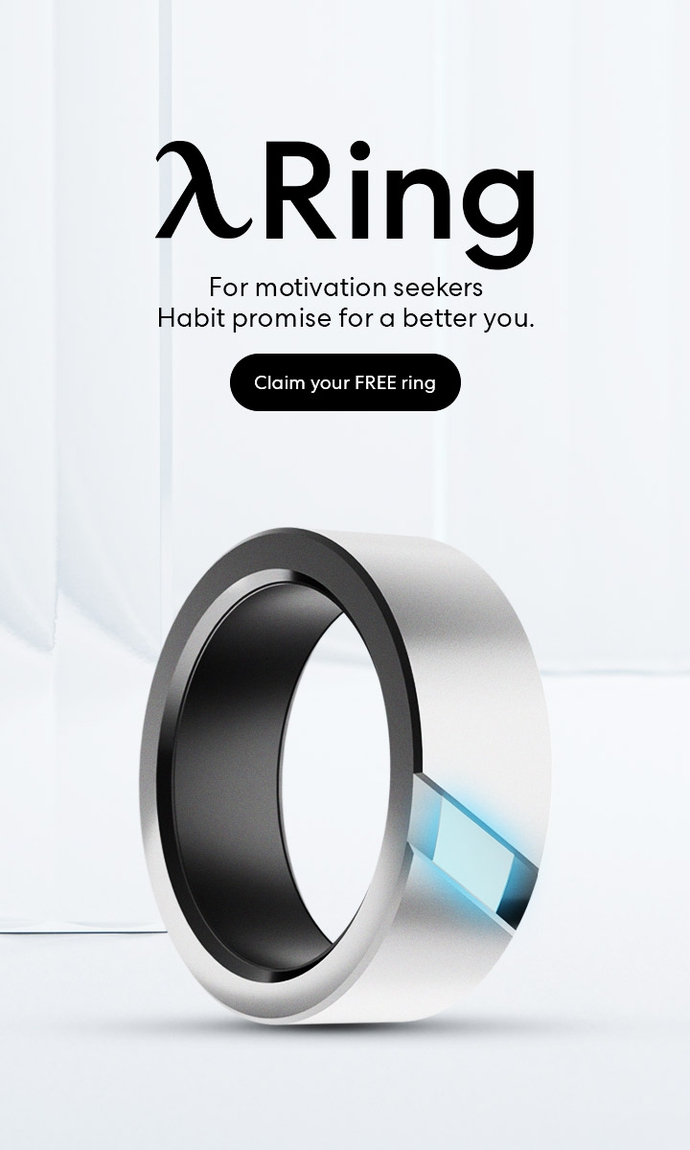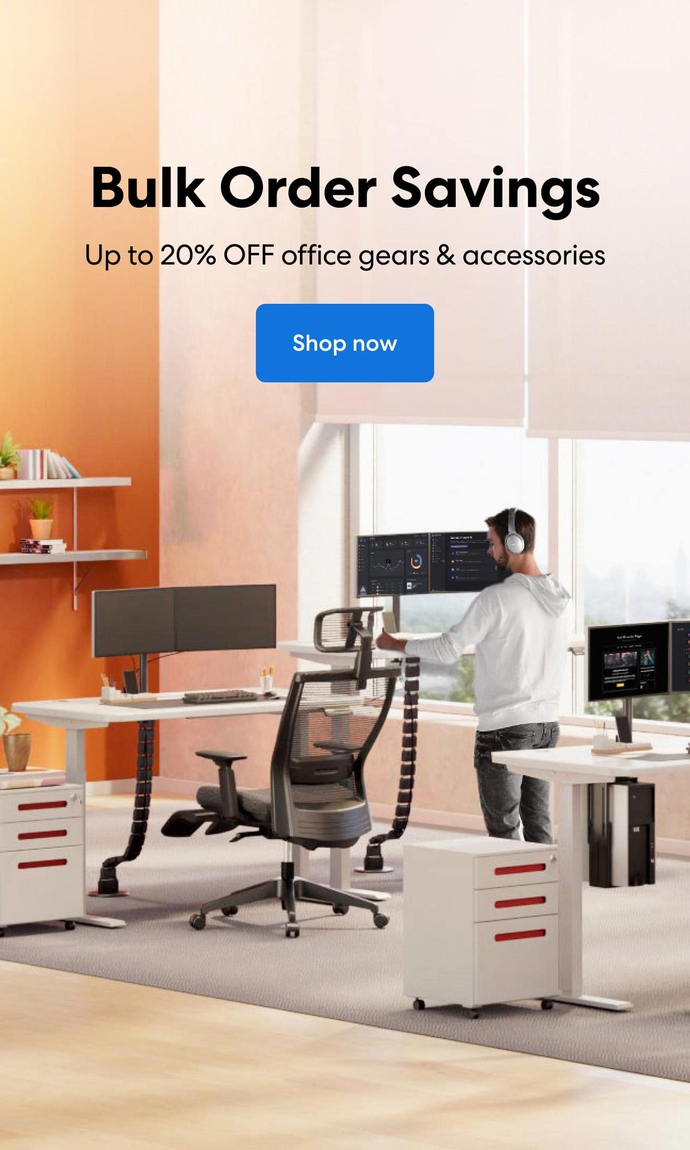 Subcribe newsletter and get $100 OFF.
Receive product updates, special offers, ergo tips, and inspiration form our team.