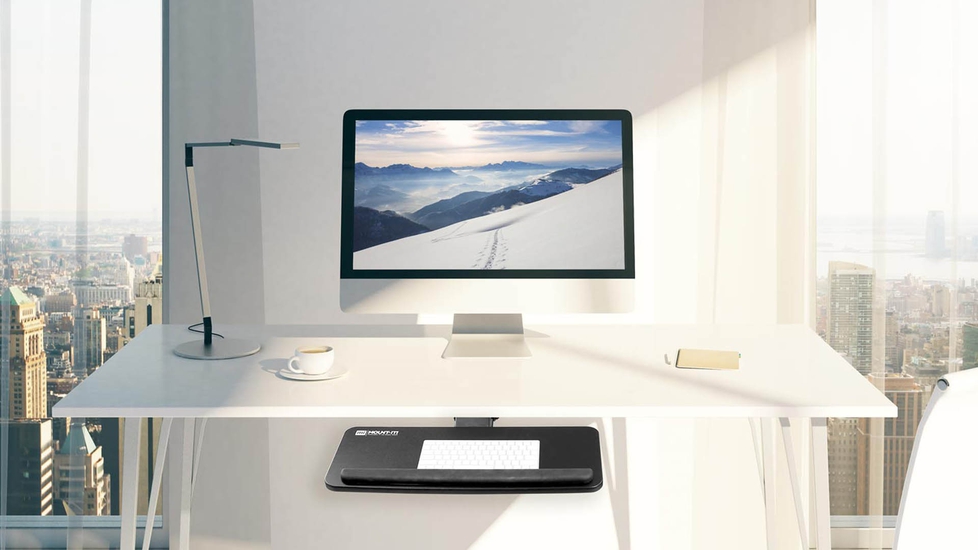 Working from home?
Get special pricing
Keyboard and Mouse Platform by Mount-It!
$59
This space saving adjustable tray can be tucked away underneath your desk when not in use. Position your peripherals lower and closer to your body to adopt and maintain a neutral working posture. Enjoy optimum wrist placement and maintain healthier work posture throughout your workday.
Ships within 2 business days
|
Free & flexible shipping
|
30-day returns.
Charge it to your company
We can forward this order to an office contact and request payment on your behalf.
Save up to 10%.
Keyboard and Mouse Platform by Mount-It! at a glance.
• Compatible with small and large keyboards
• Height adjustable
• Tilt and swivel for optimum placement
• Gel wrist support pad
• Slides under your desk when not in use
• Tray dimensions: 25" long x 10" deep
NOTE: Not compatible with our SmartDesk
• 10-year warranty
Deep dive into specs
FAQs
Don't see the answer to your question?
Is the Keyboard and Mouse Platform compatible with Autonomous SmartDesk products?
Unfortunately, this platform is incompatible with the current models of Autonomous SmartDesk.