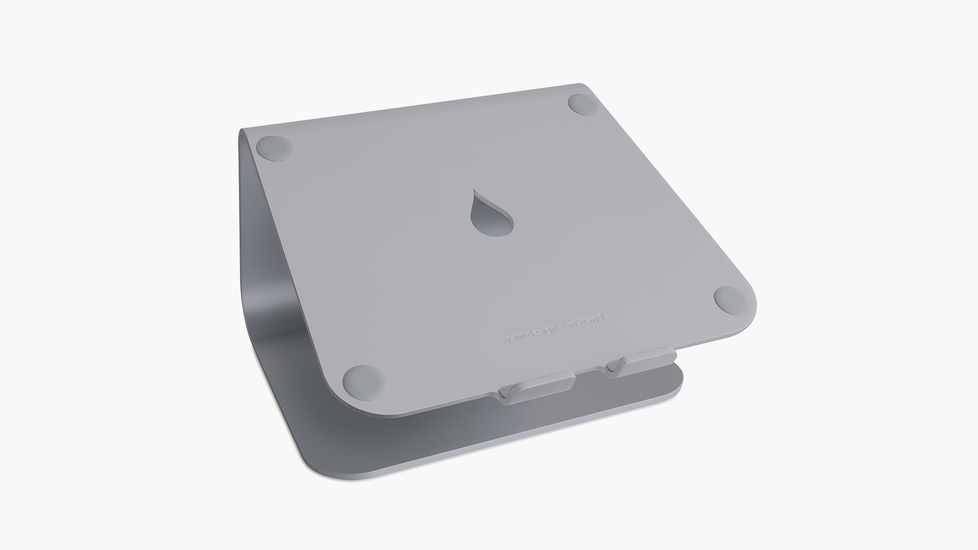 Rain Design Inc Rain Design mStand Laptop Stand
Color: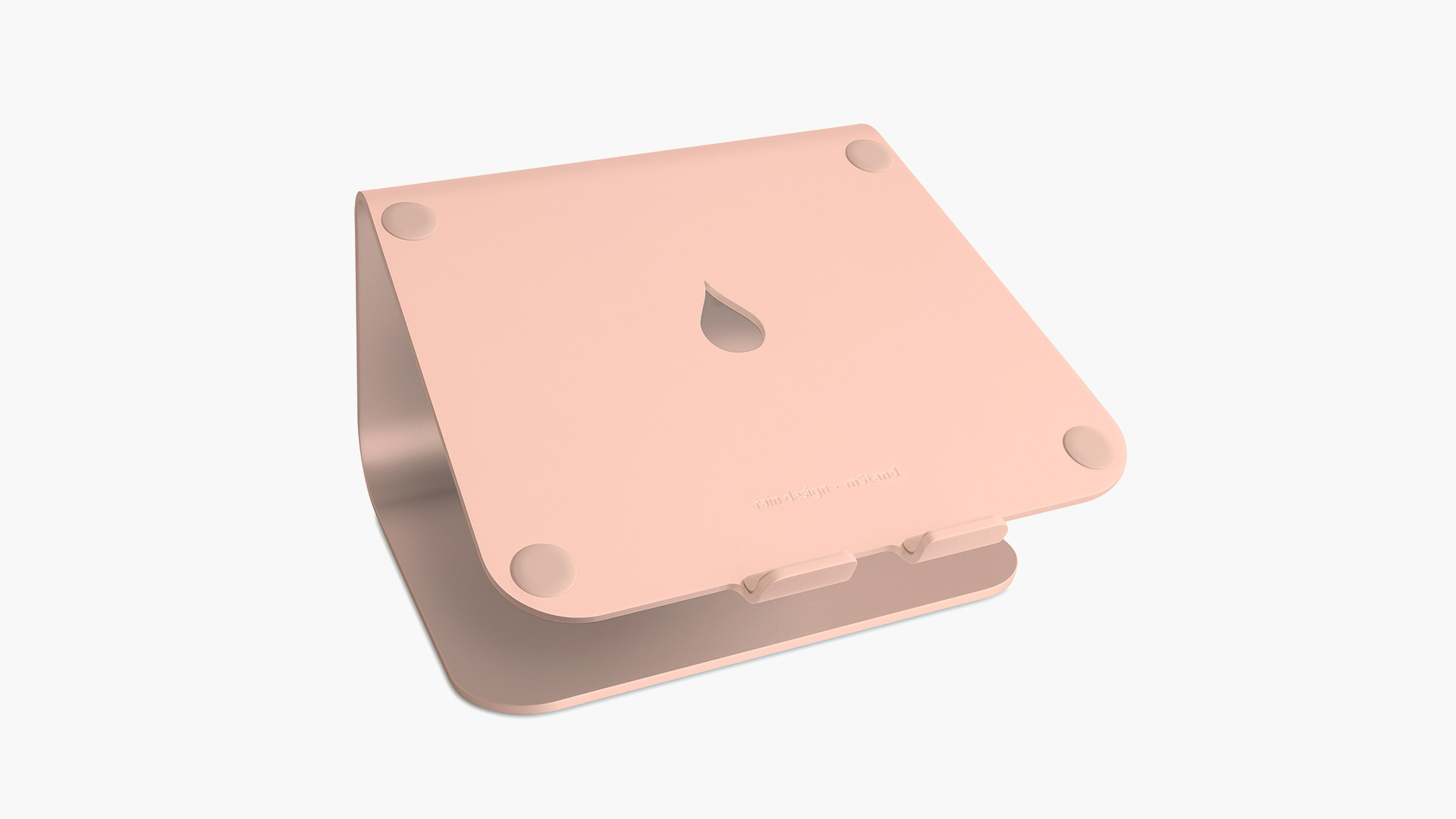 Not available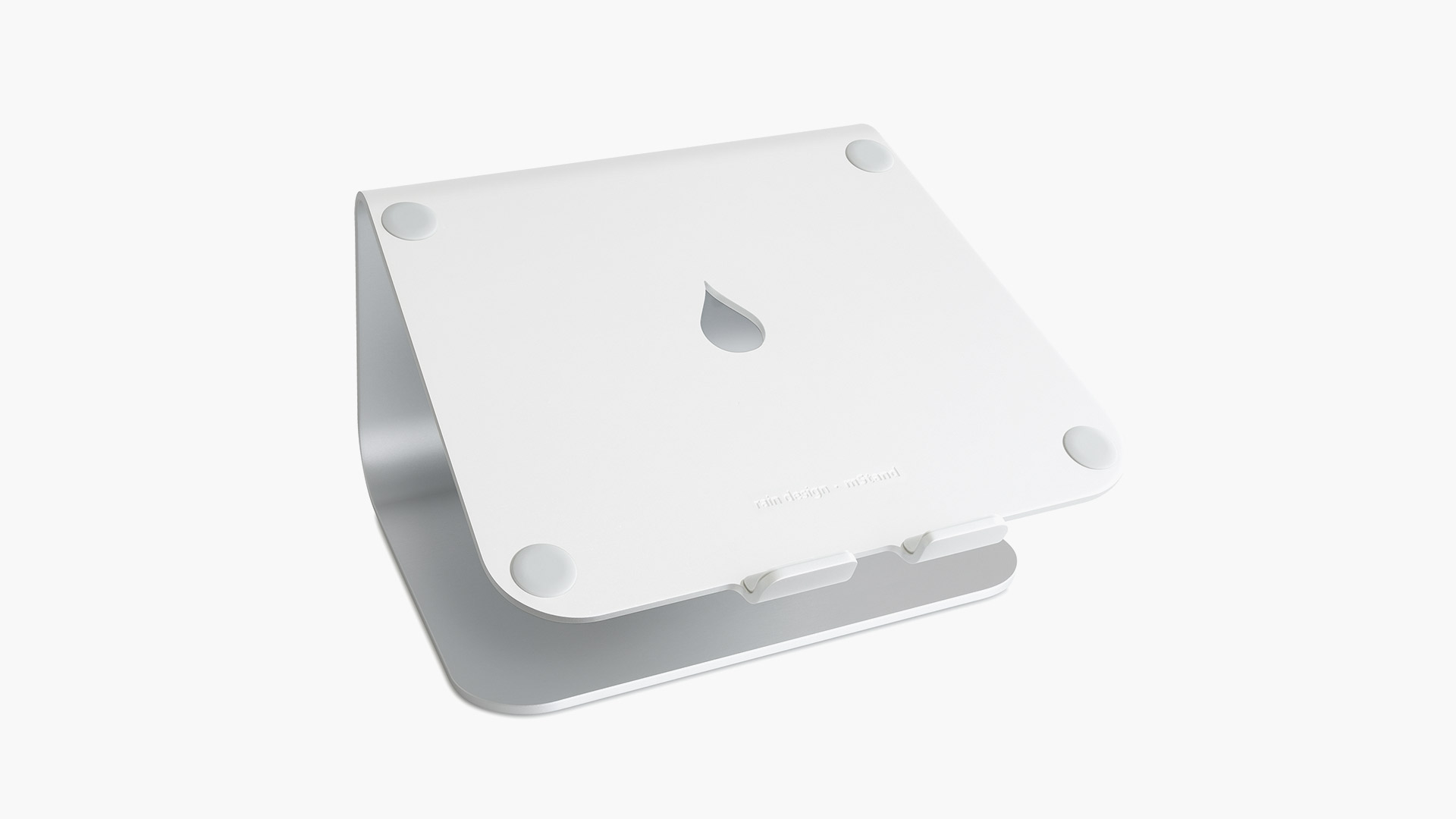 Not available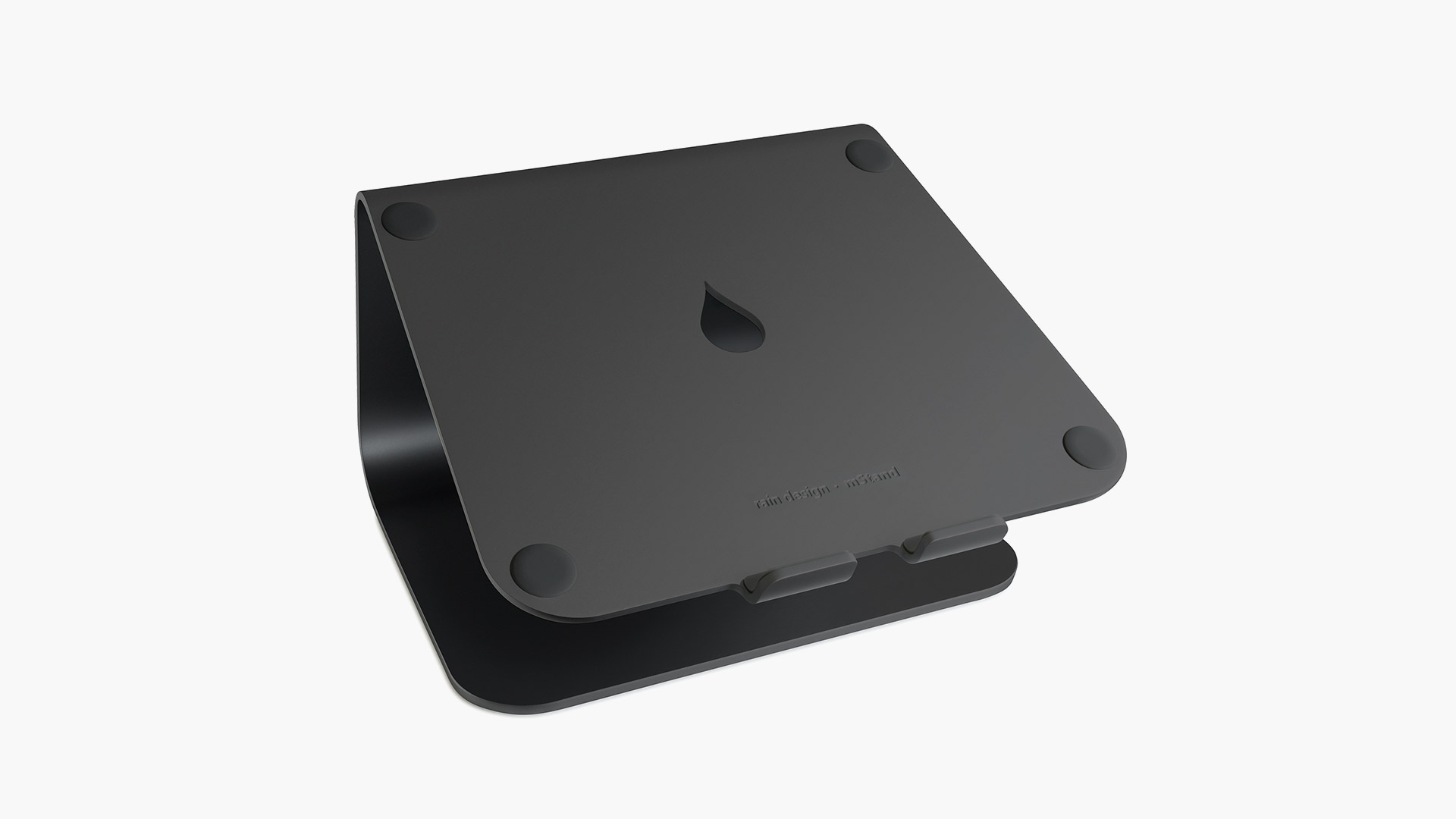 Not available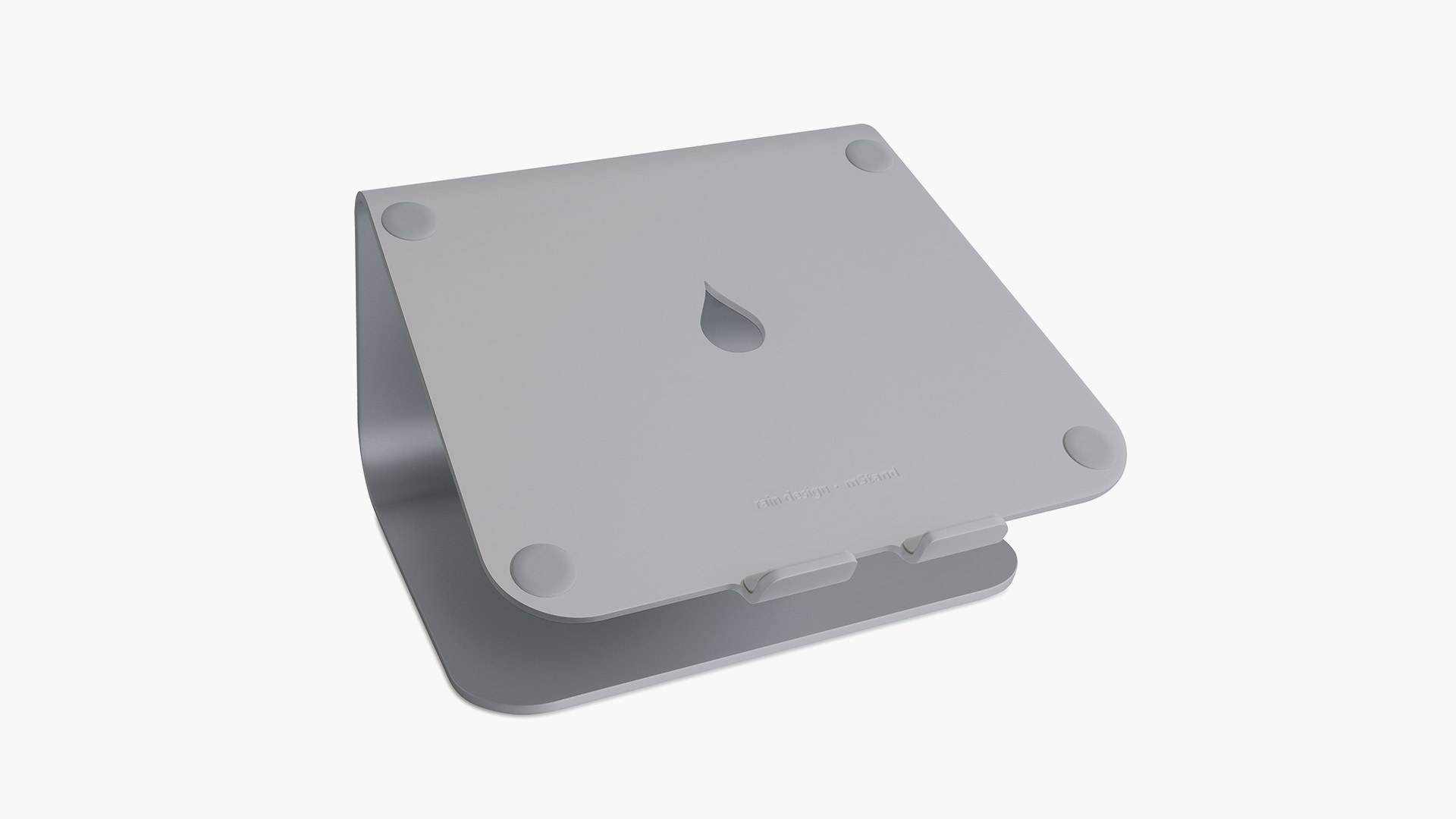 Not available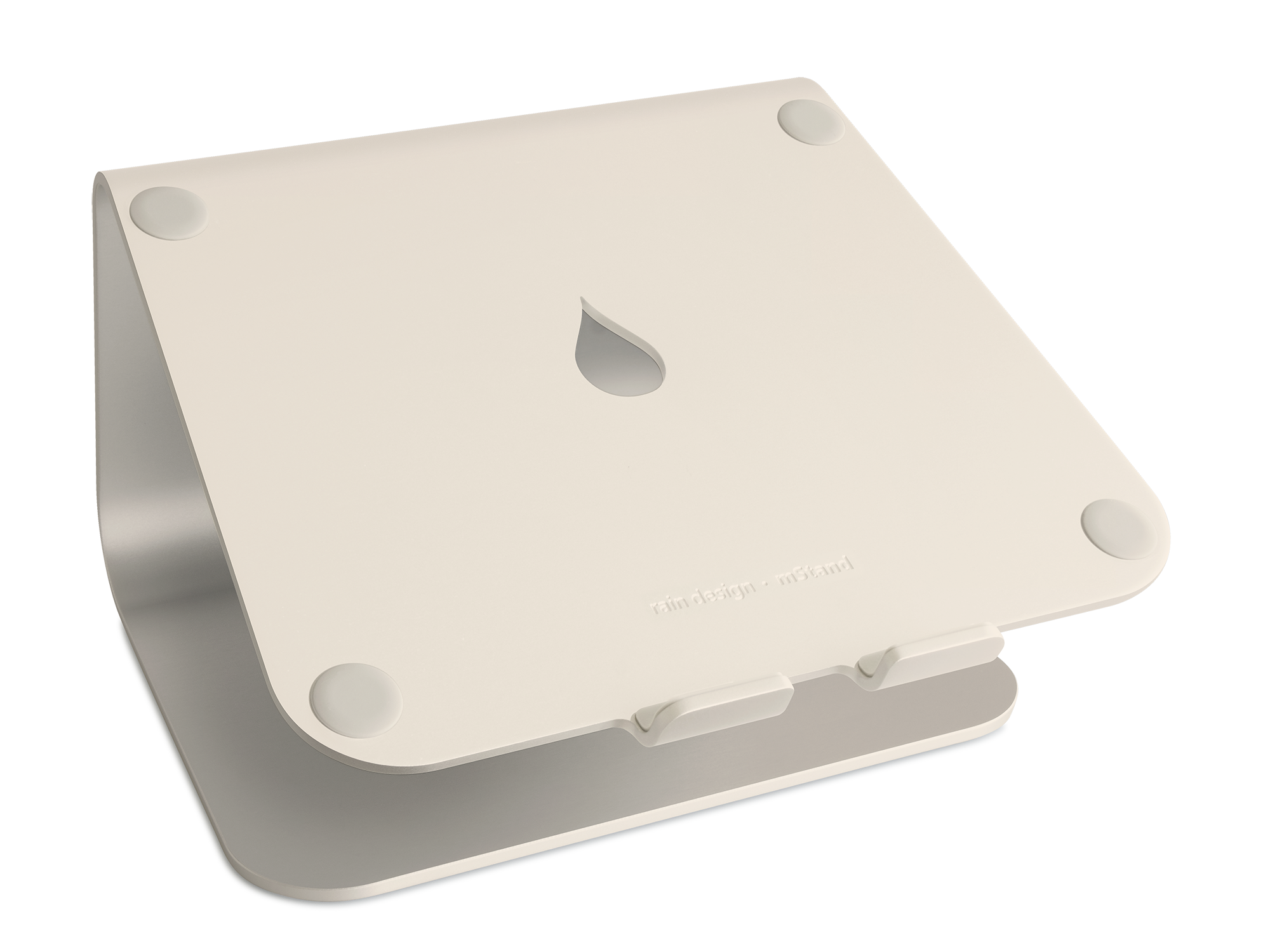 Not available
Not available
Buy now
Add to cart
FREE shipping Dec 04 - Dec 06. FREE 30-day returns.
Sold and shipped by Rain Design Inc

Price Match Guarantee
• Raises notebook screen height to eye level for better ergonomics (5.9 inches). • Single piece aluminum design provides solid stability and acts as a heat sink to cool laptop • The back cable management hole is 2 inches in diameter. Cable organizer behind routes wires neatly • Sand-blasted and silver anodized finish matches Apple notebooks. Keyboard stash clears up desk area when not in use • Compatible with Apple Macbook Pro, Macbook Air and other laptops with depths less than 10.4 inches
• 1-year warranty
Designed to uplift. Made of a single sturdy piece of aluminum, mStand transforms your laptop into a stylish workstation with its elegant curves and silver-anodized finish. The single piece design solidly holds a laptop while the aluminum panel acts a heat sink to keep the laptop cool. A cable hole in the back of the stand routes wires to reduce clutter. Ergonomics long-term use of a laptop as the main computing device can strain The body as the user hunches down to see the screen and type. Mstand raises the screen 5. 9 inches (150 mm) to meet the user's eye level, thus promoting better posture, while its tilt design brings the screen closer for easier viewing. With an external keyboard and mouse, mStand creates an ideal ergonomic desktop setup for laptop users. Compatible with all sizes of Apple MacBook, MacBook Pro. Also fits most 14" Standard PC and 15" Widescreen PC with depths not more than 10. 4 inches.
Deep dive into specs
Although laptops have advanced significantly in recent years in terms of speed and portability, their form factor hasn't changed much. As a result, the ergonomic issues that plagued the original laptop are still a problem today. Think about this carefully. The marketplace often offers a remedy to problems as they arise. There are various aesthetic products available if one wants to redo their office. The laptop stand is one of the most important accessories you can buy when it comes to laptop ergonomics. We recommend Rain Design mStand at Rain Design store for all your laptop stand uses.
Why Should You Spend Money on a Laptop Stand?
Nevertheless, using a laptop for distant work and study has extra dangers. You'll notice that when your laptop is on a table, you have to stoop to view the screen. Your neck will be put under stress when your head lowers forward, which might eventually result in discomfort, headaches, and even irreversible injury. The term "tech neck" describes a condition that is really present. If you want to use your laptop without getting a tech neck, you must figure out how to raise it to a much more comfortable viewing position. Of course, you could use crates or book stacks, but you would need to experiment to reach the right height. Research about the modern desk accessories available and get yourself a Rain Design mStand laptop stand, this is one of the best aluminum laptop stands. The best method for establishing a portable, ergonomic workstation wherever you are is to utilize this aluminum laptop stand in conjunction with a separate mouse and keyboard along with other must-have desk tech in any office and work from home desk setup. You may not be aware of all the uses for this adaptable piece of gear however you can always research and read up on them.
Advantages of a Laptop Stand - Rain Design mStand
Adaptable height changes & Improved airflow
The posture of your head, neck, and torso while using a laptop depends on where the computer is in relation to the height of your whole body. For instance, taller people may need to lean slightly forward to type and see the screen clearly if the laptop is set on a low table. Ideally, your laptop needs constant ventilation to protect it from overheating. Your laptop becomes hotter inside as you put additional strain on it by running numerous apps because internal heat builds up.
Reduce clutter & Portability
By choosing a Rain Design mStand laptop stand, you can keep your workspace organized and clean while also clearing away the clutter on your desk. Your mentality and mood will be much improved by a tidy workspace, which will allow you to concentrate on your job without worrying about losing things or tripping over cables. A laptop stand is an excellent traveling companion since it is portable and lightweight. Laptops are made primarily to be portable computers that you can use whenever and wherever you want for work, leisure, and studying. These cool desk accessories should serve the same purpose, and some bigger laptop desks may even be foldable and portable.
Rain Design mStand Features
With its graceful curves and silver-anodized finish, the Rain Design mStand laptop stand transforms your workstation. It is made of a single strong piece of aluminum. A laptop is securely held by the single-piece construction, and the aluminum panel serves as a heat sink to keep the laptop cool. To eliminate clutter, cables are routed via a cable hole on the rear of the stand. Long-term usage of a laptop as the primary computer might be uncomfortable for the user's body since they must stoop to view the screen and type. Mstand tilts the screen closer for easy viewing while raising it 5.9 inches (150 mm) to the user's eye level to encourage better posture. For laptop users, the Rain Design mStand notebook stand delivers the perfect ergonomic desktop arrangement with an external keyboard and mouse. It is compatible with all MacBook and MacBook Pro sizes from Apple. Additionally, most 14" Standard PCs and 15" Widescreen PCs with depths under 10.4" would fit.