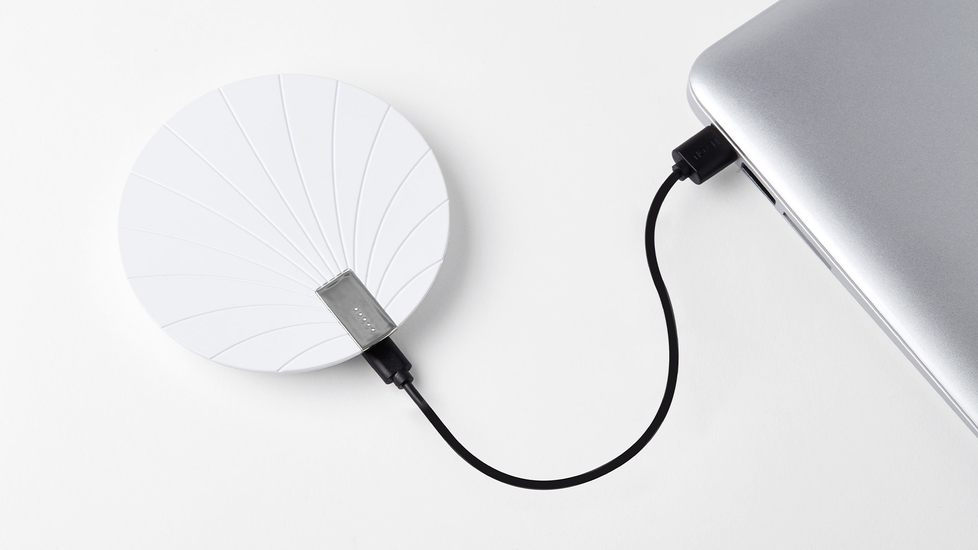 Lexon Wireless Power Bank
Color:

Not available
Not available
Notify me when this item is available
Enter your email below. We'll let you know when it's back in stock.
Sold and shipped by Group BOW
Lexon Wireless Power Bank at a glance.
The 5000 mAh Power Bank can be used as a wireless charger or with any USB-A or USB-C cable. Charge confidently with a unique thermal cooling and power management system, an elegant design, and durable build quality.
• Wired and wireless charging capability
• 5000 mAh capacity
• Unique heat dissipation design
• Durable matte polycarbonate finish
• Quick charging
• Compatible with a broad range of devices
Deep dive into specs
The Lexon Bali Wireless Power Bank has been around for a while, and it has become somewhat popular within the community. If you're interested in buying this Lexon wireless charger today, we'll give you a glance at one of the must-have office accessories that you need to have at your workstation to reduce the cable clutter. However, there is more to a wireless power bank than what you already know. Here we'll tell you if they're a better option than USB power banks and why you should choose one over the other. Before we start diving into this wireless power bank 5000mAh, let's see what their exact function is.
What is a wireless power bank for?
Many electronic products have changed their way of functioning, and now more and more products have entered the wireless era. Many phones nowadays allow wireless charging, and it's a phenomenon that has been expanding like crazy to each electronic device. Therefore, wireless fast charger power banks are now easier to find than ever. You will be able to charge your phone without the need for an input chord. It is the equivalent of a wireless charger, but this one functions without being connected to the power supply. It functions as a portable charger, so it's highly convenient during trips. However, it can also serve as a way of reducing the wire clutter in your workstation, as it pretty much functions anywhere. These electronic devices are highly popular between travelers and business people. If there are no power outlets around, a wireless power bank can save your dying phone during most situations.
Are they better than USB power banks?
Both products have the same function, basically. However, a wireless power bank supports Qi technology, while a USB power bank will force you to use a USB cable at all times. On the other hand, they allow you to use both options conveniently based on what you need at the moment. Also, wireless power banks are often equipped with stronger batteries that allow you to go through a few days without worrying about it running out of battery. These devices are highly convenient. They've been enhanced since they were first introduced to the market, so you can expect them to get better and better as technology advances.
Why should you choose the Lexon Bali Wireless Power Bank?
Many office accessories are useful, but if you need to use your phone throughout your workday and would like to maintain your office desk as organized as possible, perhaps you can add a wireless fast charger power bank to your list of must-haves. However, why is this device so special? The Lexon Bali Wireless Power Bank is one of the best wireless charger power banks you can find in today's market for numerous reasons. It is compatible with most devices that support wireless charging, including the latest releases by iPhone and Samsung, for instance. It is hugely versatile. You will be able to charge your phone without chords, but alternatively, you can also utilize a USB if one of your devices doesn't support wireless charging. It utilizes 10w Qi wireless technology to function. This way, it is able to provide safe and fast charging to your smartphone. It supports smartphones with a case of up to 3mm. It has temperature control technology. This way, your phone's battery will be protected at all times while it is connected to the charger. Furthermore, Lexon allows you to choose between two options for this Lexon Bali wireless power bank, black and white. This way, you can provide the best charging experience during your travels or maybe while you're at the office. This Lexon wireless charger's versatility is probably its most remarkable feature.
About Lexon
Lexon is a renowned company that started operating in 1991, three decades ago. It was founded by René Adda. This company is characterized for its unique approach to the design scene while keeping all items as functional and good-looking as possible. Lexon doesn't offer solely electronic devices. It also has office supplies and accessories, travel accessories and many other products within the list of available products. Lexon has been collaborating with renowned designers around the world to produce a timeless collection of everyday items.