Standing desk converters, often called desktop toppers or risers, are adjustable components that sit at the top of your conventional corner desk and convert it into a standing desk using a corner standing desk converter. They allow you to rise without removing or relocating your present desk. These corner sit-stand desk converters generally have a tabletop with a detachable keyboard tray and come in configurations, styles, and price ranges.
We love standing desktop converters since they are generally the cheapest and the easiest way to get started standing, and they're something that you should think about if you want to maintain your current desk corner desk. Your height, computer equipment, area restrictions, and affordability play a major role in determining which standing desk converter you should choose.
A corner desk converter will certainly improve your overall work experience and allow you to keep moving. In contrast, you work, which is why this article lists some of the best corner standing desk converters for you to choose from and immediately enhance your productivity.
Normal Desk Converter vs. Corner Standing Desk Converter
Standing workstations are unquestionably popular these days. In the industry, there are several varieties of standing desks available. However, until lately, sit-stand corner table alternatives were scarce. We are pleased that L-shaped sit-stand workstation converters are now gaining popularity. As a byproduct of this development, choosing the finest corner standing desk converter for your corner office table has become a new task.
When put into comparison, normal standing desk converters are not as spacious as corner standing desk converters. Since normal standing desk converters will only come in a certain size, they will not be useful for those with an L-shaped desk in their workspaces because an L-shaped desk converter requires a wide L-shaped space.
There are numerous reasons why you should invest in the best adjustable standing corner desk converter for your office. The first is an L-shaped standing workstation that fits perfectly in the suitable corner of your workspace; hence the standing desk arrangement will fit well in an office nook or cubicle.
Moreover, if you're using a corner arrangement in your organization, you will notice more space on all corners of your desk. Deep desktop corners are renowned for housing nothing except lost pens, cables, and piles of dust, so an adjustable standing corner desk converter in the form of an L can fill these formerly empty areas. You will have enough room to effectively manage double and single monitors while modifying without hitting the cupboards or walls if you pick the appropriate L-shaped standing desk converter.
List of the Best Corner Standing Desk Converters
1. Desk Converter with Anti-Slip Pads
The FinerCrafts desk converter features a tougher reinforced steel body and a long-lasting coated top to meet higher quality standards. With the touch of a button, users can change the height of their working area. Standing while working boosts productivity significantly.
2. Mount-It! Height-Adjustable Keyboard Platform
This Mount-It! platform is 26.7 inches wide by 11.5 inches long, giving you plenty of area for your input devices like a keyboard and mouse. You can also accommodate a 15.6-inch laptop. This height-adjustable desktop riser will let you stand more during the day to increase your metabolism, attentiveness, and efficiency.
3. Mount-It! Gas Spring Standing Desk Converter
This contemporary standing desk converter's gas spring-assisted lift mechanism allows you to adjust the elevation. It can effortlessly hold your accessories while also increasing your productivity.
4. Mount-It! Adjustable Standing Desk Converter with Extra Wide Elevation
Mount-it! desk's converter is adaptable, making it one of the most comfortable solutions for most people. In addition, this wide standing desk converter is more dependable and smaller than competing converters. The huge space on this extra-wide standing desk converter allows you to work on two monitors simultaneously.
5. ZipLift+ Corner Standing Desk Converter by iMovR
This electric desk converter may be adjusted to match your L-shaped desk. It is the perfect improvement for those who have the room, with a broader and deeper work area, a greater lift capability, and an additional grommet hole.
6. Eureka Corner Standing Desk Converter
Most likely the greatest tiny corner standing table converter and standing desk converter with dual monitor mount available. High-quality construction, exceptional stability, elegant finish choices, and precise auto-leveling. It is one of the most popular desk converters for tight corner spaces.
7. Classic 41" Corner Standing Desk Converter from Flexispot
Considering the lack of adjustment on the mounting bracket, it was not the most ecologically acceptable converter. On the other hand, this one is one of the finest sit-stand converters on the market if you want accurate stability and vast work areas.
8. AlcoveRiser M7C 35′′ Corner Standing Desk Converter by Flexispot
The corner variant has an extra-deep worktop tailored to tight spaces. In the correct posture, the keyboard panel does not allow flush with the desktop, and you will need to attach the keyboard tray manually.
9. WorkFit Edge Standing Desk Converter by Ergotron
This was among the most expensive motorized corner standing table converters we have seen, but it's a significant upgrade over the costly corner versions. It has a better height adjustment, strong durability at all altitudes, and a big keyboard tray to accommodate larger keyboards.
10. Power Pro Corner Standing Desk Converter by Versadesk
From the specifications, this converter appears to be good, yet it contains flaws that subtract from the overall image. The particleboard structure and elevated composite surfaces do not come with a lifetime warranty, and the pressure points make us nervous.
Whenever you purchase a corner standing desk converter, do not forget to check out autonomous offers, especially for the Autonomous Employee Purchase Program (EPP), a great discount initiative for employees who require a sit-stand desk converter right away. Moreover, they also offer EPP for Developers/Programmers, which is a discount, especially for their programmers.
Similarly, the Autonomous also offers EPP for government officials, teachers, and students. These discounts help you purchase your favorite products without worrying about your budget. The prices of all products become reasonable.
FAQs
Question: Can you turn any desk into a standing desk?
Answer: Yes, you can since standing desk converters are versatile pieces of furniture that have revolutionized the existence of a standing desk.
Question: Are standing desk converters worth it?
Answer: A standing desk alternative might become one of the most budget-friendly products you can purchase if money is tight. This is less expensive than a complete standing desk, but it also eliminates the additional expenditures of removing, discarding or giving up your present desk.
Question: How tall should a standing desk converter be?
Answer: Standard table height is 29-30 inches, implying a sit-stand desk converter must be at least 15 inches higher than the present desk to suit users.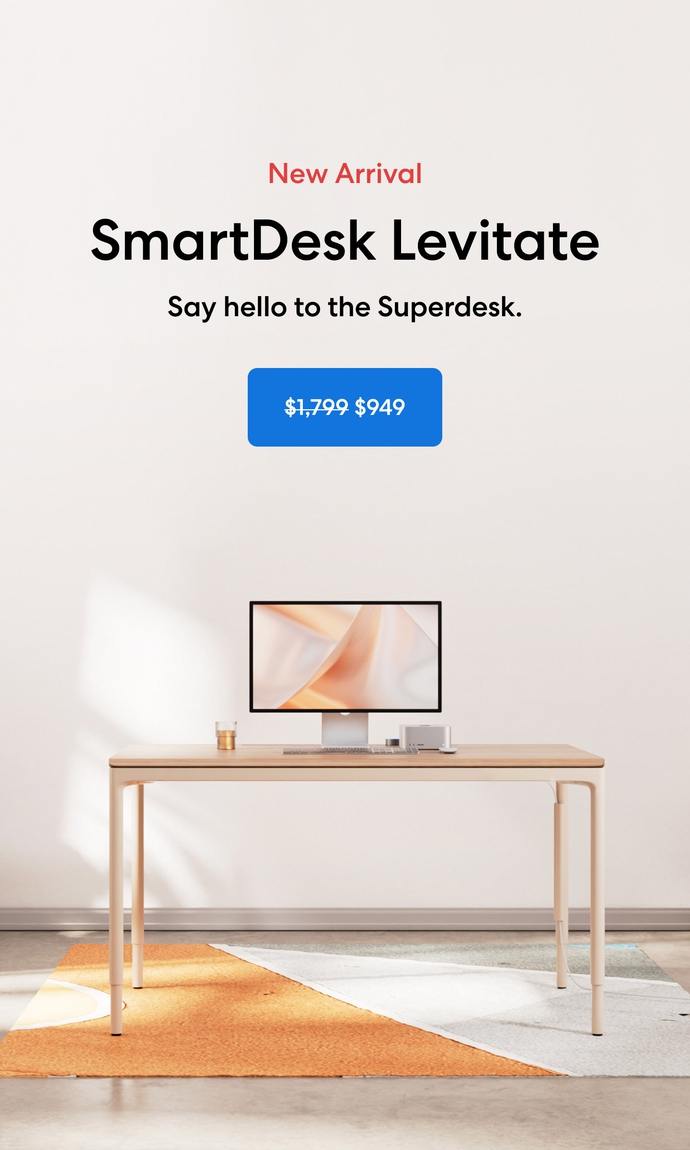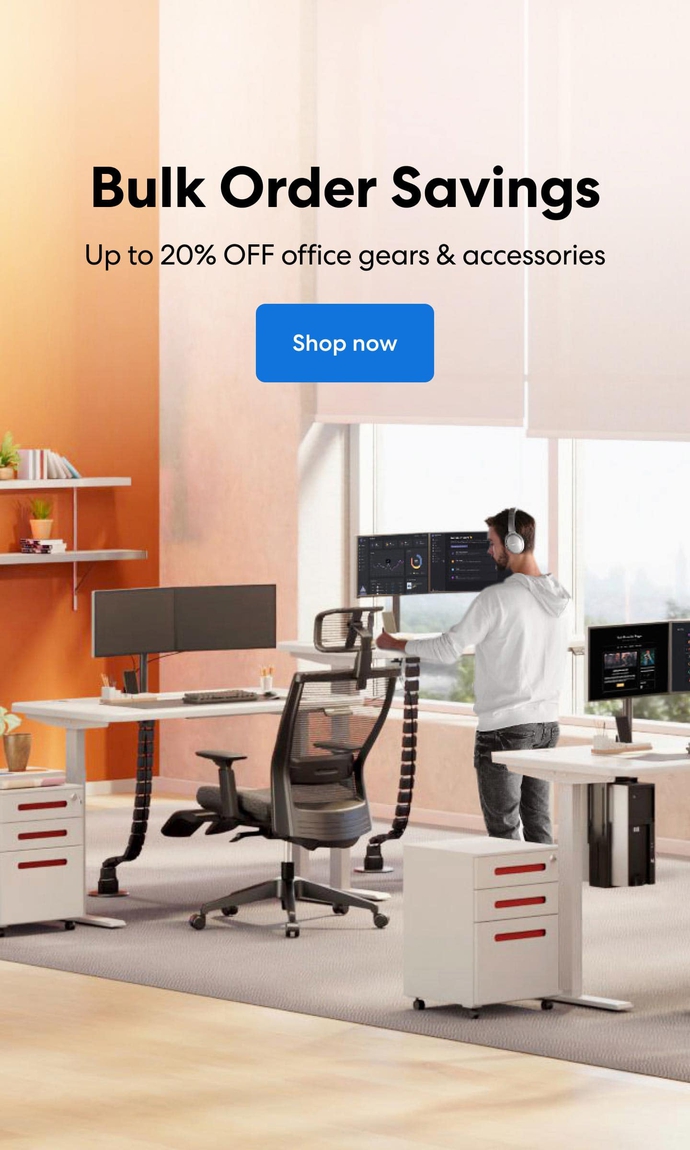 Subcribe newsletter and get $100 OFF.
Receive product updates, special offers, ergo tips, and inspiration form our team.