A dual monitor stand for a desk can help you turn your workstation into a more comfortable place if you use a multi-monitor setup. However, as with any other office accessory, it can get pretty hard for you to choose the right option with so many options in the market. Don't worry. We're here to help you.
Keeping a single monitor arm at a dual-monitor setup may not be the best option for you. A dual computer monitor stand will work better as both screens will remain at the same height, allowing you to expand your FoV without putting too much effort into it. These setups are mostly used by gamers and music producers.
We'll explore different options for a dual monitor stand arm for today's article. This way, you will be able to transform your workstation into a more comfortable place to work throughout the day.
Dual Monitor Stand for Desk: 15 Options to Choose
1. Autonomous Black Dual Monitor Arm
The Autonomous monitor arm is one of the best dual-monitor stands you can choose. It is made of premium aluminum alloy, ensuring its durability in the long term. Furthermore, the 360º swivel will allow you to hold both of your monitors at any angle you find comfortable.
Each harm supports up to 26lbs. Furthermore, it includes cable management trays to reduce the clutter on your desk.
2. Dual Monitor Arm by Pixio
This dual computer monitor stand is excellent for your multi-monitor setup. It uses gas-spring lifts to function, and you can easily adjust pretty much every aspect of it, from the height to the tension. You can place monitors of up to 32", while the overall arm has a weight capacity of 17.6lbs.
The Pixio PS1D Dual Monitor Arm Mount is an excellent option for office workers, gamers, and others who may utilize a dual-monitor setup at their desk setup.
3. Mount-It! Monitor Desk Mount Dual Arm
This is one of the best dual monitor stands in the market. If you tend to sit on your desk for prolonged periods, then this dual monitor stand for the desk will impress you. It has a lustrous design that combines functionality and durability. The 360º swivel makes it more convenient for office work if you tend to change the angles you work in from time to time. It's uncomplicated to set up, too!
4. VIVO Dual LCD Monitor Stand
The next section comes from VIVO, a brand that has been providing tons of office accessories since its foundation. This heavy-duty monitor arm will help you build the workstation of your dreams.
This dual monitor mount stand has a weight capacity of 22lbs on each side. Furthermore, it can support monitors of up to 27" easily. Like other options, it comes with a cable management tray you can use to organize your desk even further.
5. Ergotron LX Dual Stacking Arm
This option is probably the most expensive dual monitor stand for desk on this list, but for a good reason. Its whole body is made of solid metal, but the arms are 100% adjustable. Besides that, it supports bigger monitors with 20lbs and 32" measurements.
You can choose to stack each monitor or use them traditionally, one on each side. However, stacking monitors is only possible if you're using up to 24" monitors. Plus, it includes cable management routes for you to set up your workstation in a cleaner manner.
6. AVLT-Power Dual Monitor Mount
We've mentioned tons of versatile options throughout the list, but this one is among the best dual monitor mounts. Although it was mainly designed for gaming environments, it is useful with multiple screens in any environment or computer setup.
Unlike other mounts, it actually allows you to put each screen at the angle you want. It has a wide pan angle you can take advantage of to create a clearer perception.
This dual monitor mount is an excellent ergonomic solution as it allows you to adjust it based on your preferences.
7. VIVO Dual Monitor Freestanding Mount
Clamp-on mounts aren't everyone's cup of tea. However, lucky for you, this freestanding mount is available at an affordable price. Thanks to the adjustability freedom it grants and the internal cable management tray, you will be able to build an ergonomic workstation that allows you to work comfortably.
It may seem a bit fragile, but the truth is that the dual monitor stand for desk is bulky enough to support ultra-wide monitors.
8. HUANUO Dual Monitor Stand
Some people don't like spending too much time setting up a new product. If you'd like to start using both of your monitors straightforwardly, then the HUANUO dual monitor stand is the best option for you. It can support 27-inch monitors, up to 14.3lbs each.
It contains all the essential features of a dual monitor mount stand in a simplified way. Furthermore, it is excellent if you have a smaller desk. However, this dual monitor stand needs to be against the wall. If not, it can be quite complicated to use it.
9. EleTab Dual Monitor Mount Stand
This product is quite popular as it provides excellent performance. It's also worth noting that it is equipped with more flexibility than other options, and it allows you to set it up easily. The gas spring system will help you keep both monitors in balance. You can also adjust the height up to 19.8 inches.
10. VIVO Stand-V002F
This is a cost-effective option that serves perfectly as a dual monitor stand for desk, although it is more limited regarding the monitors it can support. You can only use monitors with 27" and 22lbs or below measurements. However, despite that, it is quite sturdy and durable. It's also equipped with a swivel that allows you to modify the angle and position.
Conclusion
Many people prefer using a dual-monitor setup as it grants them more virtual space to work in. The dual monitor stands for the desk listed here will grant you enough visibility for you to work comfortably.
If you'd like to improve your workstation even further, you can also opt for a triple monitor setup.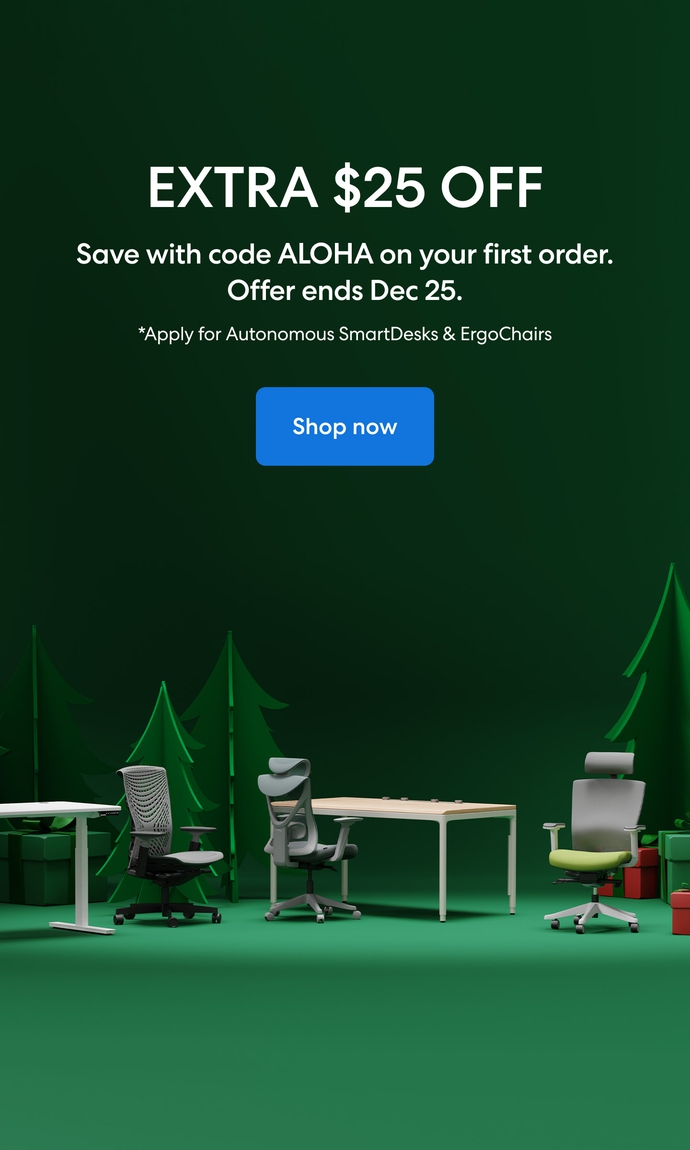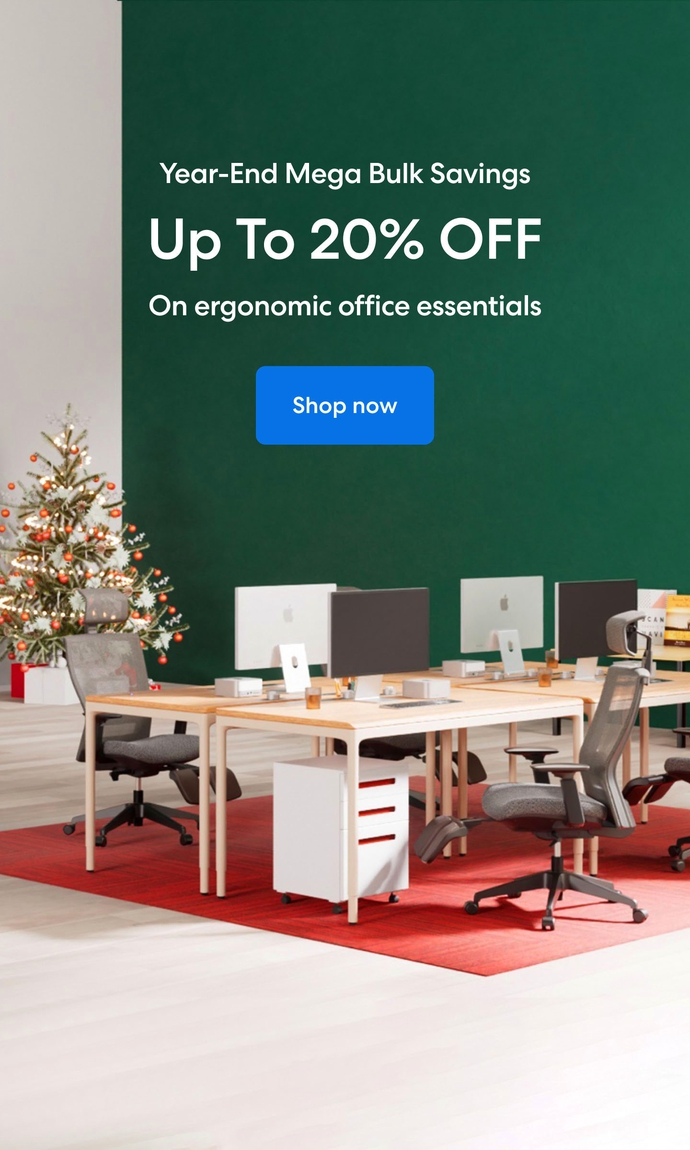 Subcribe newsletter and get $100 OFF.
Receive product updates, special offers, ergo tips, and inspiration form our team.