Smart Products
10 Best Filtered Water Bottles for Travel & Hiking (2023 Review)

Autonomous
|
Dec 21, 2021
1,793 Views
When you are in the open field, you often see yourself in need to collect water from unreliable sources. These sources usually contain harmful viruses, microorganisms, and contamination. Now, let's examine your options. You could take bottled water with you, but they're expensive and detrimental to the environment. 
That's why filtered water bottles were created to get clean drinking water. These devices have optimal filtering ability, dependability, and convenient features that are meant to keep you safe and hydrated throughout your hike. They are also one of the best gym and outdoor equipment pieces you can find. 
In this article, you are going to find the top 10 best-filtered water bottles of 2022, and we hope to help you decide which one fits better to your needs. Keep reading if you're ready to find your future best travel and hiking friend that can help you fit exercise into your day. 
Top 10 Best Filtered Water Bottles for Travel & Hiking
1. CrazyCap 2.0 Purification Bottle by WAATR
The CrazyCap 2.0 is a smart water bottle that immediately sanitizes your water. Its sleek and stylish design makes for a fashionable alternative to regular plastic water bottles or even any other ugly filter on the market. It also counts with the perk that you are never going to have to replace it, as it remains ready to go whenever you need it to. 
This bottle keeps your drinks hot for 12 hours and cool for 24 due to its super-insulated stainless steel with double-walled vacuum installation and BPA-free 304 stainless steel. It's also super-safe since it counts with a chemical-free purification. The water gets purified with the same UV light used to sanitize operating rooms; NSF International also certified this bottle against NSF/ANSI 55. 
You can cleanse the water in just 60 seconds by just tapping your finger. Tap the cap twice for a quick 60 second cleanse or five times for deep two-minute purification. In addition, it even cleans itself for you every four hours; the UV lights are activated automatically to make sure your water is 99.99% clean at all times. 
The best part is that this bottle is a long-term investment since you don't have to ever replace its filter. It can replace more than 500,000 plastic water bottles, which helps to reduce waste and save a ton of money. All you have to do is recharge its batteries and maintain your peace of mind, knowing you have a lifetime warranty for it. 
You can get the CrazyCap 2 filtered water bottle today for only $74 on our website. 
2. Thermos Tritan Water Filtration Bottle
Get clean and hygienic drinking water all the time with this incredible Thermos Tritan bottle. It is designed to filter water, so you are able to get rapidly hydrated and fresh. 
This bottle has a capacity of 20 ounces, and it features an innovative gravity-fade filtering method that keeps the contaminants from bypassing the filter by force. 
Additionally, it is certified by NSF and ANSI 42 & 53, which means that you aren't going to get any types of unwanted flavors or odors from the water. This filtration bottle counts with an open spout which delivers a consistent flow rate; this helps you avoid any forceful sucking or squeezing. 
Moreover, the filter can last for about 20 galleons, which makes for 128 full bottles. It is also BPA-free, created out of impact-resistant copolyester, and features a hygienic push-up lid with a one-handed operation locking ring that's coupled with an integrated carrying loop. 
This versatile bottle can be used without forcing the water through a filter, making it highly functional and convenient for only $30. It is also a great match with the GoBe3 Smart Band, which you can also find in our store. 
3. Brita Sport Water Bottle
The Brita Sports bottle is designed to keep your water fresh and clean and reduce the odor of chlorine, which makes the tap water taste better than any other. 
These cost-effective bottles are great for the environment and count on a BPA-approved filter that allows you to have great-tasting water without bottled water costs. 
Only one of these bottles can replace up to 300 regular-sized water bottles of 16.9 ounces. Stay hydrated and save some money while you reduce plastic waste with this incredible bottle. 
Its soft-squeeze plastic built-in carrying loop makes this water bottle easy to have around at all times and use while at the gym, on a bike, or anywhere you want to. 
In order to ensure maximum performance, you should replace its filter every 40 gallons or two months, depending on how often you use it. If you're looking for a highly affordable bottle with great features, you can get this one for only $30. 
4. KOR Nava Filtered Water Bottle
KOR Nava's bottle features a built-in straw and a sustainable coconut filter, which are determined to make you break your habit of buying bottled water in one sip. It delivers high-quality filtration performance due to its ANOVA filter with a capacity of 650ml. 
Its hands-free push cotton cap and coarse easy-flow technology guarantee rapid water flow. In addition, its filter can endure up to 40 gallons of water. This bottle is made out of BPA-free copolyester that's FDA approved and health safe. You can naturally sip from its straw for hassle-free hydration. 
There is an attached cap that, as soon as it is opened with the press of a button, stays out of your way while you're drinking, so you don't have to worry about losing it. 
If you need an incredibly user-friendly water bottle that allows you to remain hydrated and healthy, you can get this one for only $28.
5. Sawyer SP140 Personal Water Bottle Filter
An everyday hydration lifesaver. The Sawyer SP140 combines its high-end technology to offer clean drinking water every time you use it. This 34-ounce BPA-free water bottle filter features a 0.1 absolute filtration, which means there's no pore size larger than 0.1 microns. 
Its thick fiber walls are 75% stronger than the typical hollow fiber membranes. Therefore, it gives you a fast flow, and it enables the filter to restore the original flow rate. Its cap is designed to fit standard water bottles 63 millimeters wide, so you can quickly switch the filter to any other compatible water bottle. There are also a backward syringe and two replacement straws. 
In order to get clean water from freshwater lakes, rivers, or even faucets in your home, you can get the Sawyer SP140 for only $45. 
6. Katadyn BeFree Collapsible Water Filter Bottle
This fantastic filter bottle can take care of your water's taste and quality, so you always have some fresh water near you. It features a pore size of 0.1 microns, which can remove bacteria and sediments from your liquids. 
The Katadyn BeFree bottle has an output of two liters per minute, and its capacity goes up to 1,000 liters depending on the quality of the water. It is made of 100% BPA-free PVC, which can remove up to 99.99% of all tap water contaminants with its B3 0.6-liter filter. 
Fill up the flask, attach the cover and shake it to free the debris, then let its innovative membrane do the rest. It weighs about 59 grams and can perfectly fit into small spaces. 
If you want a compact bottle that's also full of features, this incredible filter bottle is more than ready to provide clean drinking water anywhere and anytime. You can get it for only $45. 
7. Epic Nalgene OG Water Filtration Bottle
Stay hydrated and make sure the water you drink is always safe with Epic Nalgene's water bottle. It has a capacity of 32 ounces, and its filter uses depth and absorption filtration to achieve the best micro-contaminant removal. 
This bottle uses an activated carbon filter to remove bacteria from water. It also features a six-millimeter thick depth filtration that helps clear the water up to 99.99% of residues through millions of coconut carbon fiber layers. 
In addition, it is made of BPA-free plastic, and its organic carbon-fiber mesh filter is an environment-friendly filtration media that's globally approved. 
It is 100% replaceable and recyclable, and it avoids the use of 550 single-use plastic bottles, which helps you play your part in saving the environment. If you're looking for extreme versatility and the best value for your money, you can get this incredible bottle for only $40. 
8. Astrea ONE Filtering Water Bottle
Get ready for a water bottle that's specifically designed and certified to reduce common tap water contaminations. The Astrea ONE bottle is capable of making you stay hydrated, with its capacity of 15.5 ounces. This bottle was optimized to target heavy metals. It's the only water bottle certified to eliminate lead from drinking water. 
In addition, each one of these filters eliminates the need to use up to 160 single-use water bottles. It provides that perfect taste without all the plastic waste you would usually go through. The Astrea ONE is also certified to reduce taste, odor, and harmful contaminants such as lead, copper, mercury, chlorine, and zinc. 
Take the power of atom filtration with you wherever you go, as it is constructed from BPA-free plastic and stainless steel. It is a perfect addition to your daily essentials. If you want a water bottle that's designed to provide 100% clean water, you can get this one for only $39. 
9. Platypus Meta Bottle with Microfilter
The Platypus Meta Bottle is extremely simple to use. It is a flexible water bottle with a radio water filter for fast and hassle-free water filtration. This bottle is made with a perfect combination of BPA, BPS, and PH solar-free materials, and it can filter up to two liters of water per minute.
You can use this item in your workplace to boost productivity at work as well as energy. Additionally, it has a lifetime of up to 1,000 liters, and it comes in two versions of 0.74 liters and one liter. It can remove up to 99.99% of bacteria, protozoa, and other harmful water components so that you can drink fresh and hygienic water at any time. 
This bottle has a leak-proof cap that opens with an easy half-turn and a flexible cap liner that makes it easy to carry and secure. Moreover, you can compact it down to half of its size, and it weighs only about 0.53 pounds, which makes it a fantastic element for hiking long distances. 
It is dishwasher safe as long as you take the filter out of the bottle. Make sure to drink fresh and hygienic water with this fantastic water bottle for only $50. 
10. LifeStraw Go
The LifeStraw Go provides essential freshwater to keep you hydrated and help you survive. This bottle has a straw and integrated filtration system, which takes up a large part of the overall volume of the bottle. Its long-lasting membrane microfilter can last up to 1,000 gallons of water, and its activated carbon filter can endure up to 26 gallons of water with proper use and care. 
This bottle protects you against bacteria, parasites, chlorine, organic chemicals, and other water contaminations. You also get to do your part in saving the environment by using this bottle, as it prevents you from buying single-use plastic bottles. 
In addition, it is durable and BPA free, while also being independently lab tested to meet all the protocols established by the EPA, NSP, and international laws. 
If you want a convenient drinking solution for travel, outdoor sports, and emergencies, then you better get this bottle for around $40. 
Bottom Line
Whether you take short hikes for a couple of hours or dive into the back-country wilderness for days on end, you never want to find yourself thirsty. That's why you must make sure to have access to clean water at all times during your trips. 
Without access to clean water, you can get into many dangers, especially when being outdoors. An excellent filtered water bottle comes in handy at these times when you really could use a sip of water. 
We hope you found this article helpful, and don't hesitate to check out our store or this terrific blog on the best workout challenges at home of 2021.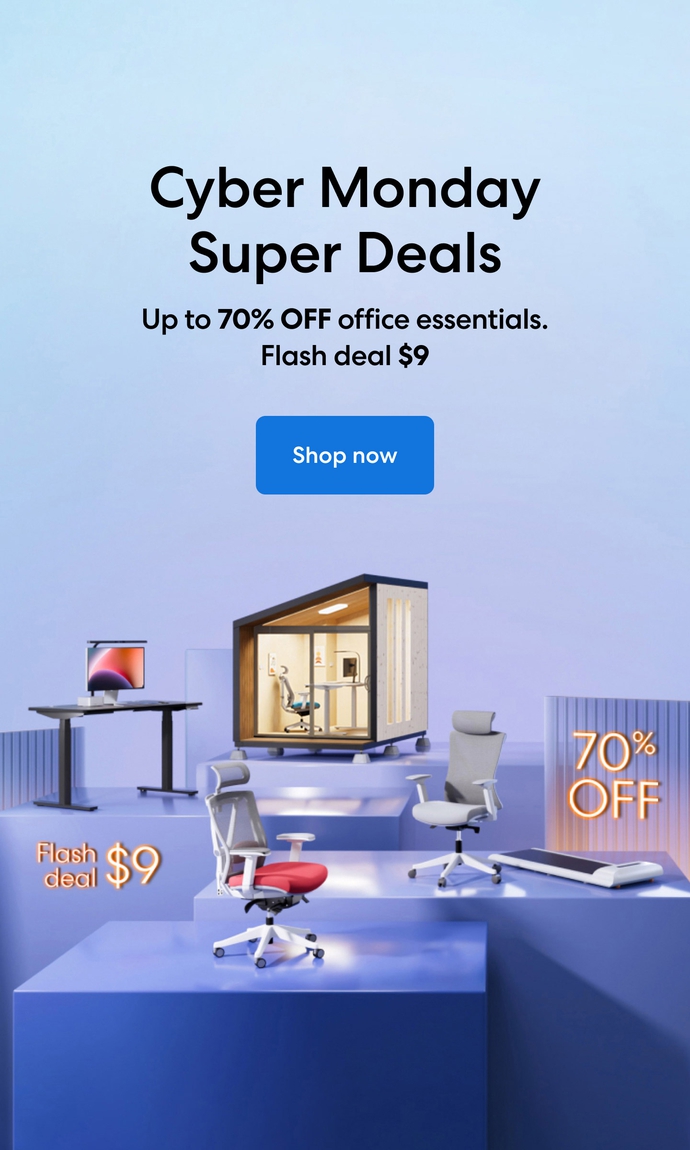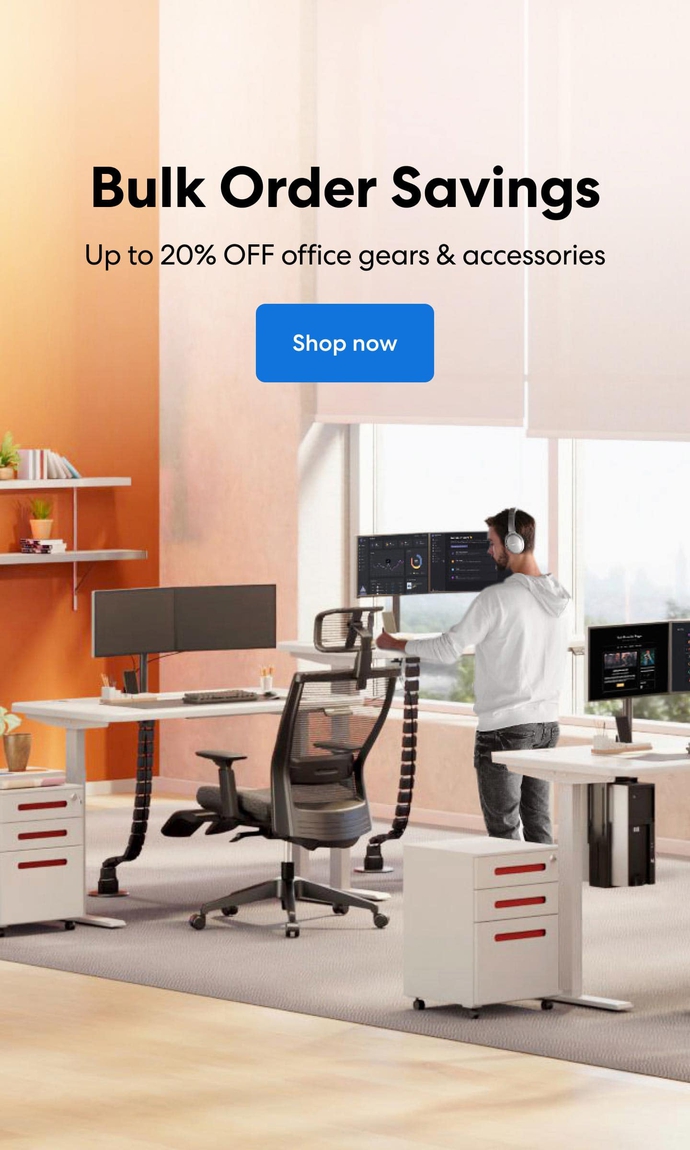 Subcribe newsletter and get $100 OFF.
Receive product updates, special offers, ergo tips, and inspiration form our team.