Smart Products
10 Best Places to Buy Computer Desks for Your Home Office

Autonomous
|
Sep 15, 2023
1,743 Views
Finding a good place to buy computer desks at a decent price can be challenging. Not all the stores offer the same quality, and some places have better prices than others.
It's important to explore different options whenever you want to buy a computer desk so that you can make an informed decision based on factors like pricing, features, and warranty offered. That's why, today, we'll be describing some of the best places to buy computer desks. We've researched different brands considering aspects like user reviews, functionality, and price, among several others.
Let's see where you can find the perfect desk for you!
1. Autonomous
Autonomous is one of the leading office furniture brands worldwide, with an extremely diverse catalog that includes unique options like a treadmill desk for those who want to remain active during office hours or a standing desk with drawers for people who prefer standing to being seated.
Autonomous is characterized by having excellent prices, offering frequent discounts, and an excellent customer support team. Most items have an extended warranty of up to five years, depending on what you're buying. This brand is an excellent choice for people who are looking for value for money.
You will also have access to a wide selection of other accessories that could enhance your experience with the new desk, such as computer monitor stands.
Autonomous has also recently introduced Bulk Order Program, which allows companies and individuals to buy office furniture in bulk at competitive prices.
2. Wayfair
Wayfair is another popular website where you can find a wide variety of desks. You can find the traditional computer desks with a keyboard tray if you're looking forward to something more ergonomic, but there are thousands of other options you can choose based on your current needs.
While it can be a hassle to look through tens of thousands of options, Wayfair's varied catalog is one of its strongest points. It also has several search filters you can use to find the perfect desk for your preferences, such as type, color, or size. You can also sort out the options by the price.
3. Office Depot
This is another best recommendation when you ask yourself where to buy computer desks. Office Depot is another good option due to the wide range of furniture pieces it has available, not only for desks. If you're wondering, "Where can I buy computer desks?" Many people will likely recommend this website, and for a good reason.
You can find desks of all sizes and types, from traditional desks to standing desks, and even portable options for those who travel a lot. It definitely has something for everyone.
4. Overstock
If you're trying to find something more affordable, then Overstock is a good option. This company has been running for several years, and many people prefer to work with them due to the excellent quality of their computer desks and outstanding customer service.
You can choose from many desks, some of them with a more traditional layout while others have more unique builds. You will find desks of all types, including L-shaped desks and hutch desks.
5. CB2
CB2 is a brand that truly cares about looks. Thus, if you think that your desk should follow a specific style or have a particular layout, then you should definitely check out what this website has to offer.
You can find desks adorned with extravagant add-ons, like golden legs or upholstered shelves. While the desks you'll find here are not for everyone, there are beautiful pieces that you definitely will like if you take some time to check them out.
6. Urban Outfitters
Urban Outfitters is another excellent website that offers a vast selection of office furniture, including computer desks. Whether you're looking for a computer desk with drawers or a height-adjustable desk, you will likely find something that matches your preferences on this website.
It has several styles you can explore, from bohemian to modern and even industrial. While the selection is great, the shipping can be costly.
7. Branch
Branch is another good choice for multiple reasons, starting from the fact that a great part of its catalog offers free shipping! Combined with the length of warranties and excellent customer service, Branch is definitely a good option for those looking forward to buying a high-quality desk at affordable prices.
You can find traditional options, as well as standing desks and other choices. Most of them follow a modern, contemporary, or "basic" layout, making it a great option for those who prefer discrete designs.
8. West Elm
West Elm offers minimalistic and modern-styled desks. You can find small corner desks, L-shaped desks, and even portable desks in different colors, sizes, and shapes. You will also encounter desks for people of all ages, even for people who work or own commercial spaces.
Some of the desks you will find at West Elm also come with bookshelves, storage units, and several other accessories included, allowing you to make your new workstation even more ergonomic and comfortable.
9. IKEA
If you haven't heard of IKEA, you probably live under a rock. This store has everything you need when it comes to furniture or other household-related items. When it comes to the desk, it also has several options you may want to check out.
One of the most popular desks from this company is the "MICKE," which comes with a cable tray and some storage space available.
10. Crate & Barrel
Many people struggle to pick a design when it comes to desks. If that's your case, you definitely haven't checked out Crate & Barrel's catalog. You will find a large number of premium solid wood desks, some of them with beautiful designs and accessories that will make you fall in love.
Since they're made from long-lasting materials, you can expect your desk to accompany you for a very long time.
11. Anthropologie
Anthropologie is a store that has been running for several years, but not many people have heard about it. You can find everything here, from art-like desks to modern designs with a more traditional look. The quality is as good as you can expect, allowing you to enjoy your new work surface for several years.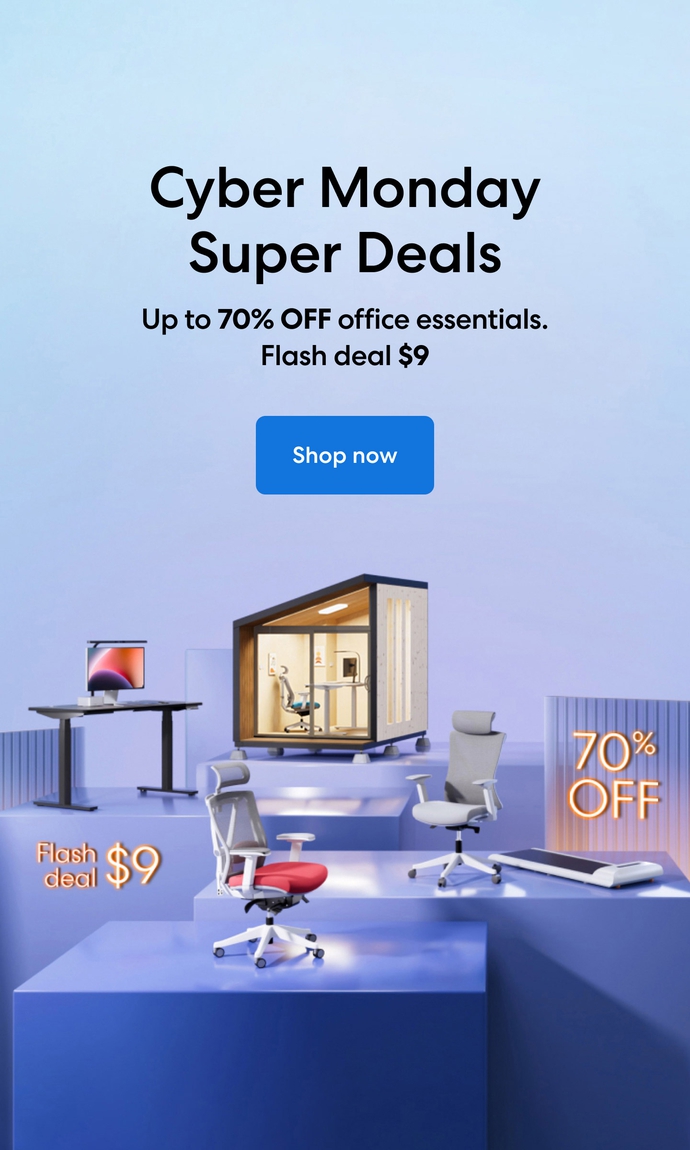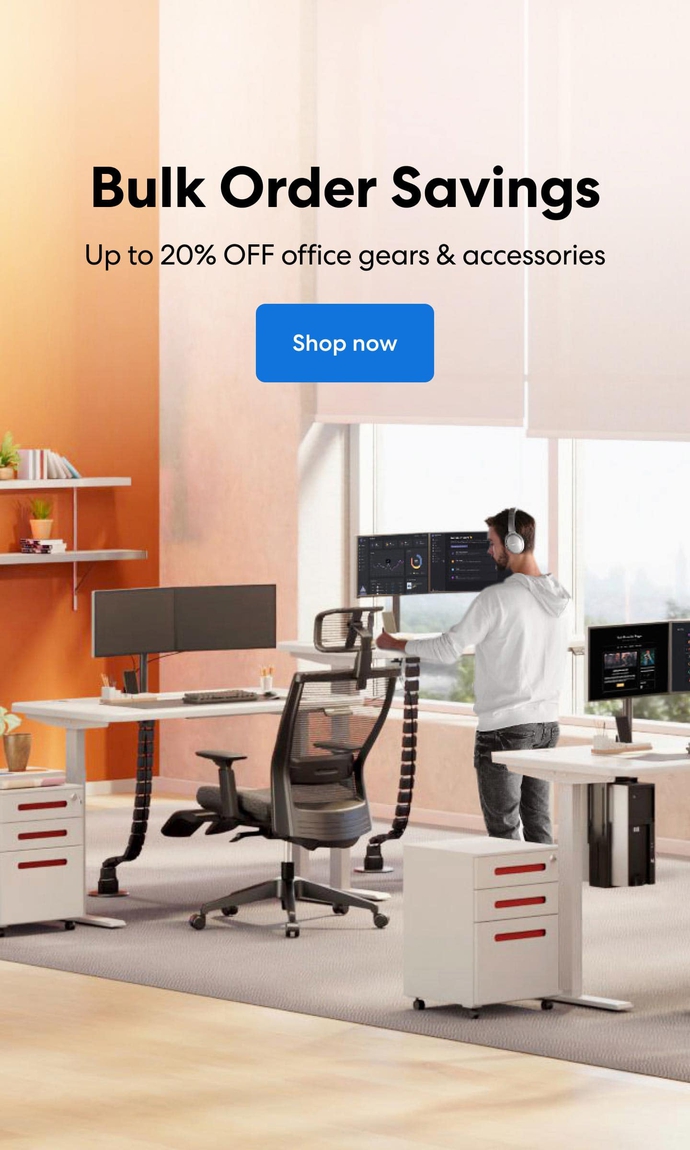 Subcribe newsletter and get $100 OFF.
Receive product updates, special offers, ergo tips, and inspiration form our team.