Smart Products
10 Best Standing Desk Frames Kit for Your Home Office

Autonomous
|
Nov 22, 2020
25,798 Views
As an office worker, you don't want to sit around all day. You should consider a standing desk for sit-and-stand sessions - this method is a good way to avoid muscle cramps and body aches. The best standing desk frame can make a huge difference in your work productivity. 
When you consider the best DIY standing desk, focus on ergonomic support and the right height settings for you. When you consider purchasing a sit to stand desk, there are many benefits that you can reap from it; benefits include an increase in energy, better mood, and a lower risk of health problems. DIY standing desk projects can also be a fun way to personalize your work experience. 
Improve the work productivity of your home office with a standing desk kit. Follow this guide to help make this decision easier for you.
What Should The Best Standing Desk Frame Have?
There are factors you need to consider for a good desk frame. Cutting-edge technology is a good indicator of the type of quality you should look for. The best DIY standing desk should have the following attributes: 
●   Good adjustment speed
●   Right amount of space
●   Strong weight capacity
●   Overall functionality
●   Affordable price tag
●   High-quality materials
●   Easy to assemble 
The best standing desk legs allow for a sturdy foundation that prevents wobbling. Height adjustable desk frames are highly recommended since you want to avoid sitting down too much. The desk frame should also consider the type of materials it uses, such as wood and steel. Last but not least, there is an aesthetic appeal that comes with the best standing desk frame. 
When choosing the right standing desks, find what works best for you and your height. As you look for your workspace's best standing desk frame, consider these 10 desk frame kits. Each of their pros and cons to consider before you make a purchase. However, keep in mind these are only desk frames, so you need to purchase the desktop separately. 
1. SmartDesk Frame (DIY Kit)
Autonomous introduces the SmartDesk Frame (DIY Kit). One of the best DIY standing table on the market, the SmartDesk gives you a full range of options. You get four programmable height settings to choose from. The height adjustable desk frames are both strong and durable and can withstand 300 lbs without a problem. Industrial manufacturing is top-of-the-line, which guarantees a high-quality product. 
You can pick either black, white, or gray for the frame colors with this handy kit. Better yet, you can choose between a regular home office, L-shaped, or premium frame for your standing desk. Assembly is easy, with instructions readily available online. It only takes about 15 minutes to assemble the desk frame quickly. BIFMA and EMC also certify the workstation for overall quality. Pair it up with an ErgoChair Pro (ErgoChair 2) or ErgoStool for the best results. 
Pros:
●   Fully customizable height control
●   Resilient frame is made to last a long time
●   Silent dual-powered motor system
●   Personalized work intervals
●   Wide surface area gives you space
●   30-day trial with a five-year warranty
●   Affordable monthly payments
Cons:
●   Slightly expensive, even with price cuts
●   Doesn't come with a desktop 
2. Jarvis Frame Kit
Jarvis has its own desk frame, which varies from mid-range to extended reach. The workspace is height adjustable with electronic controls. This amazing desk offers a sleek standard up-and-down, standard switch that allows you to control the height and move up or down as freely as you like. There is also programmable memory for your height preferences. Frame width can be narrow or wide, depending on how much space you are using. 
Frame colors include black, white, gray, and alloy. There are also eco-friendly options for desktops you can buy from Jarvis, such as bamboo and hardwood. Each of these components are custom made. The package it ships with is also 100% recyclable. 
Pros:
●   Customizable height control with a press of a button
●   Solid frame gives plenty of support
●   Rubber material reduces noise from the desk
●   Carries a lifting capacity up to 350 lbs
●   Easy to follow instructions
Cons:
●   Slight issues with the alloy frame
●   There is only one version of the instruction manual
●   Slightly wobbles back and forth 
3. Forfar Electric Standing Desk Frame
Forfar uses a single motor to lift this standing desk frame. With touch control, you can use four memory presets for your preferred standing desk height. Heavy-duty steel allows the structure to remain durable so that it can last a long time. The lift system is electronic, so the desk legs can go from sitting to standing in a matter of seconds. You can only get the frame color in black and white.
Pros:
●   Adjustable height settings with motor control
●   Sturdy frame gives the desk strength and support
●   Memory presets to schedule sit-and-stand sessions
●   Electric lift system with adjustment transitioning
●   Affordable price tag
Cons:
●   Assembly takes more time
●   Limited color options 
4. Flexispot Electric Standing Desk Frame
Flexispot offers the best standing desk frame with economical options. You can electronically move the desk up and down with a basic keypad. If you want, you can buy a digital keypad display for an extra $50. The standing desk frame is height adjustable and allows for smooth adjustments. This is one of the more affordable desk frames you can buy. 
Frame colors are typically neutral - black, white, and gray. The construction of the desk frame uses double steel for maximum stability. There is a coating that prevents scratches on the frame, so you don't need to worry about potential damage. 
Pros:
●   Electronic motor system effectively operates
●   Surface resistance with scratch-proof coating
●   Good height adjustment for smooth transitions
●   Frame provides great durability and resilience
●   Affordable price tag
Cons:
●   Extra support is costly
●   Expert assembly has additional charges
5. VIVO Electric Desk Frame
VIVO offers a black electric frame for their standing desks. Steel construction allows a sturdy foundation for the desk frame. The height adjustable base is operated with a single motor system. With this system, you can smoothly lift the desk without making any noise. 
You can either get the black or white desk frame. The frame is relatively cheap, but you can also opt for monthly payments instead. A limited three-year warranty is also available. All materials are made from metals and are easy to assemble. You can also expect quick delivery.
Pros:
●   Ergonomic solutions with space and creativity
●   Steel frames provide a solid base
●   Good surface area allows plenty of room
●   Limited three-year warranty
●   Affordable monthly payments
Cons:
●   Slight wobbles with more weight
●   Requires plugging and unplugging from time to time
●   Instructions lack straightforward language
6. Monoprice Workstream 
Monoprice introduces its best height-adjustable standing desk frame. The Workstream uses a single motor to operate the lift system, which is completely electric. You can easily schedule sitting and standing intervals with a push of a button. The amount of space you're given is practical for your home office. 
Frame colors include black, white, and gray. You can use the frame with a glass desktop for a modern look to your workspace. You can work with multiple desktops. You can personalize your workspace with several ideas.
Pros:
●   Electric lift system with a single motor
●   Converts from sitting to standing within a few seconds
●   Programmable height settings are easy to control
●   Offers a sleek modern look for your home office
●   Wide variety of desktops from glass to wood
Cons:
●   Current shipping delays
●   Somewhat prone to scratches
●   Height settings are lower than average
7. FLAT Tech Standing Desk Frames
The FLAT Tech desk kit is unique because it is made of two different frames instead of one. Both legs are lightweight and easy to carry around. Thanks to the versatile table base, you have plenty of options for longer desktops. The material itself is made from cast iron, which gives it a good amount of defensive properties. Thanks to the T-shaped bars, you can also apply it to uneven floors to maintain a good amount of stability. The desk frames also have sensors that adjust to the floors. 
It is one of the most affordable desk frames on the market, but there are no monthly payment options. The FLAT Tech desk frames come in black with light green electronic wires. You can use this desk frame just about anywhere within your household.
Pros:
●   Lightweight maneuverability makes it easy to pick up and put anywhere
●   Offers great support for most objects
●   Sturdy design with a strong top plate
●   Adapts to the surrounding environment
●   Considerably affordable price range
Cons:
●   Two standing desk frames instead of one
●   Table screws are sold separately
●   Not as strong or durable as competitors
8. Stoltz Standing Desk Frame
Symple Stuff offers the Stoltz desk frame. The height adjustability allows you to take healthy breaks in between sitting and standing. Unlike most standing desks, this frame uses a crank you have to manually direct for height adjustment. Nonetheless, the transition between sitting and standing heights are smooth. Symple Stuff, also, uses durable metal construction for the desk frame. 
The only available color is white. However, it does offer a clean look for your home office. There is a protection plan but at an extra cost.
Pros:
●   Customizable height adjustment
●   Durable support from the strong metal frame
●   Prioritizes your health with break intervals
●   Long-lasting materials allow good performance
●   Transition between heights is smooth
Cons:
●   It's one of the more standard desk frames
●   Manual crank is not as convenient
●   Limited color options
9. MI-7931 Standing Desk Frame
Mount-It is a company that offers the MI-7931 manual standing desk frame for height adjustability. It uses a hand crank to operate the height settings manually. The frames are made from durable steel, which gives it extra longevity for your workspace. 
You can get this desk frame in black and white. The smooth edges prevent any hard surfaces on the side of the desk. With a small maintenance fee, you can get an affordable solution for desk frames with the MI-7931. Thanks to the easy-to-follow instruction manual, assembly takes no time at all. You can save time and money with this desk setup.
Pros:
●   Ergonomic design with an affordable budget
●   Sitting and standing sessions are easy to control
●   Durability and strength through the steel frame
●   Instructions are clear and easy to understand
●   Good economic solution
Cons:
●   Manual hand crank is not as convenient
●   It takes almost a month to ship
10. Stand Up Standing Desk Frame
The Stand Up Desk Store has its own solution to manual height-adjustability. Their standing desk frame uses heavy-duty steel to reinforce the frame's resilience. Set your personal height preferences with a simple touch of an electronic controller. It's simple and easy to do. There are three different width adjustments you can make for your desktop, which makes this a great option for everyone! 
The desk frame is only available in black. Assembly is considerably easy - it only takes fifteen minutes to put the desk frame together. With this quick setup, you can get great value from the Stand Up Desk Store. It's one of the simplest desk frames, which gives it an advantage to DIY beginners.
Pros:
●   Considerably easy step-by-step assembly guide
●   Durable, heavy-duty steel frame supports weight
●   Height adjustment transitions are smooth
●   Versatile options for desktop materials
●   Affordable monthly payments
Cons:
●   Slightly bulky design
●   Lacks color options
Which is the Best DIY Standing Desk to choose?
When you decide the best DIY standing desk frame for you, consider a quick setup and affordable price ranges. The best standing desk frame should provide you strength, durability, and resilience while working several hours on your projects. Use sitting-and-standing sessions to break up the monotony of your long work shifts. Make sure to take regular breaks to optimize your overall energy and health. 
These 10 standing desk frame kits take into consideration the ergonomic space of your home office. Whether you want a regular table or one in an L-shape, you get plenty of options to choose from. Set up your standing desk frame, knowing full well, you can enjoy several health benefits. Work productivity is made easy with a good standing desk frame.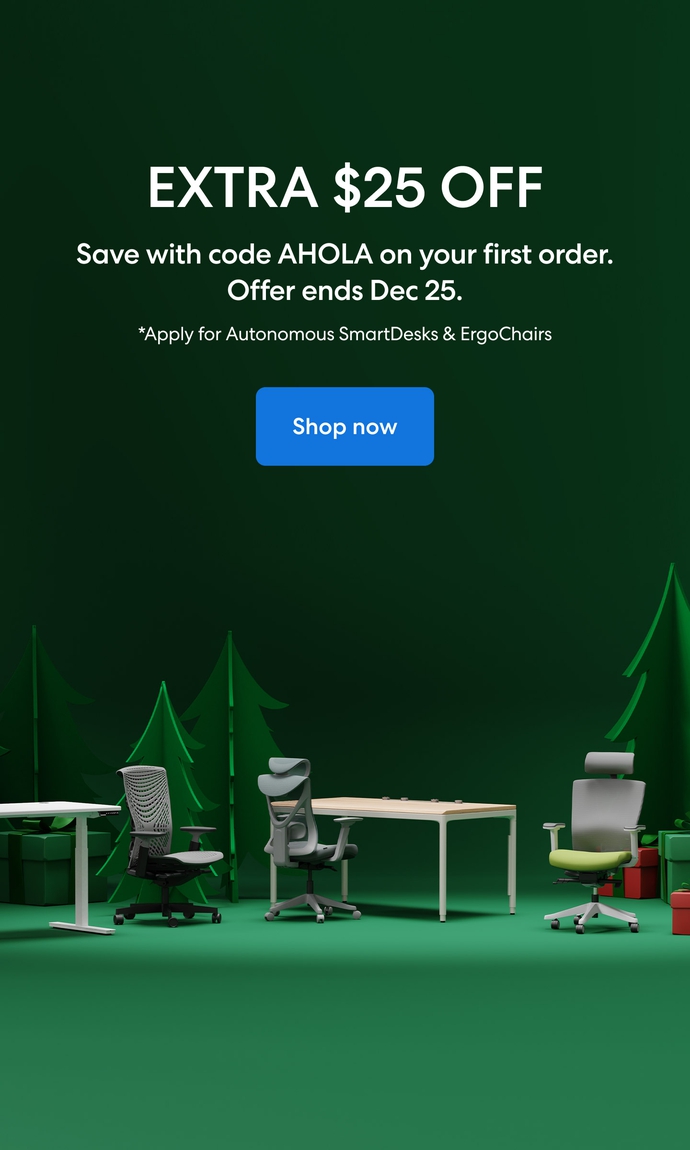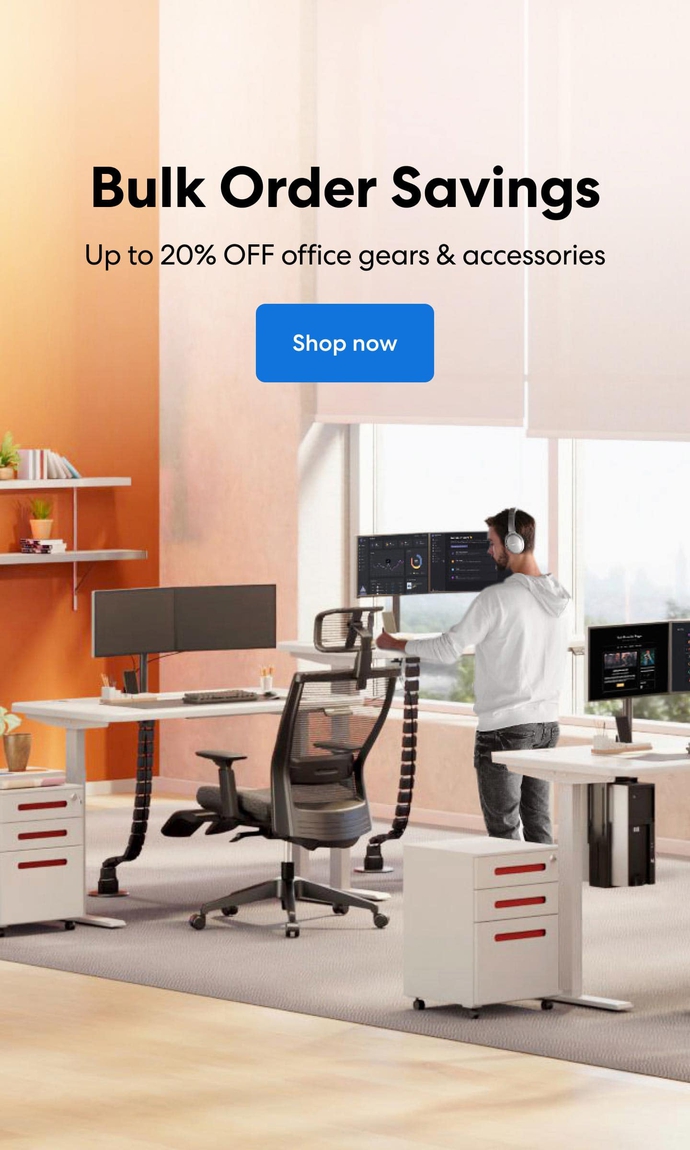 Subcribe newsletter and get $100 OFF.
Receive product updates, special offers, ergo tips, and inspiration form our team.