It makes financial sense to spend on lighting if you have already invested in a quality webcam or a specialized camera to enhance your calls. Additionally, good lighting might be handy for many other things outside Zoom conferences. A lighting setup may be helpful for at-home business photography, shooting a few fast films for media platforms, or broadcasting on social networking sites.
Although video conference lighting can exist in various designs, they are almost always operated by LEDs because of its durability, dependability, and reduced energy use. A desktop light, a significantly larger free-standing lighting system, a compact light, and a suction-cup bulb that you can install anywhere could be what you're looking for. Larger lights are often more costly but provide greater luminance versatility and a pleasing glow.
As a result, we have covered the best video conference lighting arrangements in this article. Please continue reading for our list of the top conference room lights available.
List of the Top 10 Video Conference Lighting Reviews
Due to the widespread use of teleconferences, many individuals who previously resisted online collaboration have become pros at organizing, participating, and communicating with coworkers electronically despite many meeting challenges. But one component of virtual meetings is still frequently disregarded: lighting quality. It remains a crucial part of small conference room ideas.
This is why it's crucial to set up the right lighting preceding your call, specifically if you're conducting a team meeting, meeting with major stakeholders, or making arrangements for the entire organization or a webcast for customers. To make you appear your best throughout every session and choose the best lights from our office lighting ideas, we have included some video conference lighting reviews below.
1. HumanCentric Video Light Bar
Expandable Up to Four Lights: With the HumanCentric Video Light Bar, your video chats will appear more sophisticated. Your participation in online seminars or professional presentations could boost, and you'll be more present during virtual conferences and Skype sessions. You may adjust the intensity and lighting temperature to suit your complexion and the surroundings because it has customizable light settings. You can purchase this video conference lighting kit via the HumanCentric Store online.
2. Cube Shaped Conference Lighting Kit by Lume
A tiny LED light panel with a detachable silicone dispersion, a USB connection for powering the integrated battery, and a suction cup attachment to install the lighting toward the rear end of your laptop, screen, or even other electronic devices. A lever on the panel opposite side lets you change the light's intensity and color hue.
3. Portable Artificial Lighting Kit from Neewer
This lighting set includes two little light modules and adaptable desktop tripods. The lights should be placed on either side of your desktop or video conference camera, adjusted to be around eye level. The lighting may be powered by plugging into the electricity or a USB disc on your computer.
4. LED Desk Lamp from TaoTronics
If you wish to use the lamp to recharge your cell phone or other gadgets, it features a built-in USB connector. Moving the foundation left and right may change the intensity and color tone. The light can be tilted up 130 degrees and swiveled 90 degrees, while the bottom may be angled down 140 degrees and rotated 45 °. To be well-lit throughout a video conference, you may easily position the light over your webcam and angle it toward your face.
5. Retractable Ring Light & Small Stand Kit
If it has a strong CRI, a ring lamp, which is frequently used in TikTok as well as cosmetic videos, could also be a fantastic, reasonably priced choice. The light is adjustable and features a CRI value of 96, making it simple to modify when the sun sets. The light source is also bi-chromatic, enabling you to combine it more effectively with conventional indoor lamp illumination or bright sunlight.
6. Camera/Camcorder Light, Boling BL-P1 RGB LED Full Color
This LED panel light may be ideal for distant video shooting if you're looking for something much more specialist. This small light seems to be surprisingly amazing. You can also alter the color of the light since it is an RGB LED (composed of red, greenish, and blue lights). In addition, the lamp is quite simple to set up on a table thanks to the connected arm.
7. Duo Circle Light by Ubeesize
Since they offer even, gentle, and pleasant illumination, ring lights are frequently used by social media personalities and V-loggers. To get the ideal lighting proportion, you may attach the lighting to the rear of your workstation and modify the long, adjustable arms. Your laptop's USB drive powers the lighting, and a single button on the wire lets you adjust the intensity and color temperature of the illumination.
8. Selfie Ring Light by Whellen
AAA batteries are necessary to run this video conferencing light. The tiny light is secured to your pc or other devices, such as a smartphone or tablet, using a clip. Your webcam would view the ring lights through an opening at the bottom of this lamp. It includes a single button that controls the intensity and on/off functionality.
9. Amzdeal RGB LED Light Wand
This product is a video conference and photography lamp with up to thirty brightness adjustments, an inbuilt battery pack, and 9 chromaticity presets. For entertaining indoors or outdoors photography and videography, you may experiment with changing the RGB LED's intensity to produce a variety of colors. You can grasp down the power switch to toggle the lighting on or off and then drag it to change the hue to match your mood. A fully charged battery of the inbuilt 2600mAh pack yields a 34-hour runtime.
10. LED Panel Desk Lamp from SAICOO
For high-quality video conferences, this desktop light with a huge LED panel allows for smooth, precise dimmable adjustment of luminance and color hues. It brightens up everything from computer accessories to your devices. The 7.4-inch LED panel has been created with a special light-reflection technique so that you may enjoy gentle, flicker-free lighting. Additionally, it has a simple touch-sensitive display that enables button-free control of the brightness, color temperature, snooze mode, and voltage.
Bottom Up
In conclusion, the HumanCentric video conference lighting, which we extensively tested on several video conversations, is, in our opinion, the most cost-effective option for video conferencing illumination.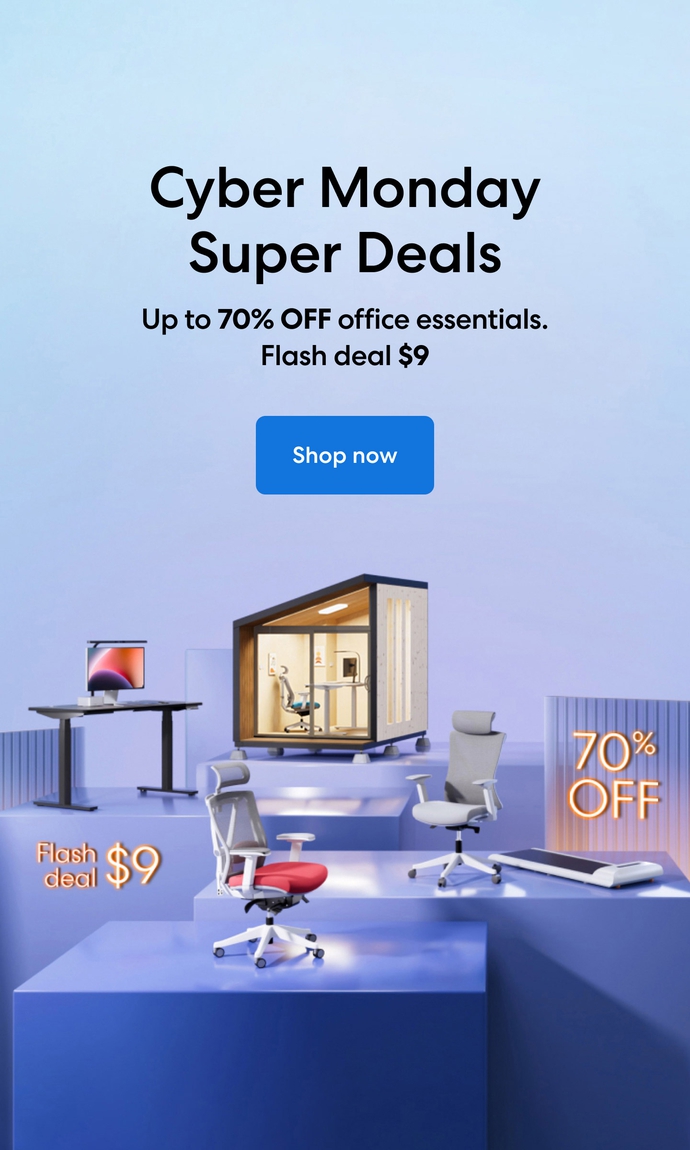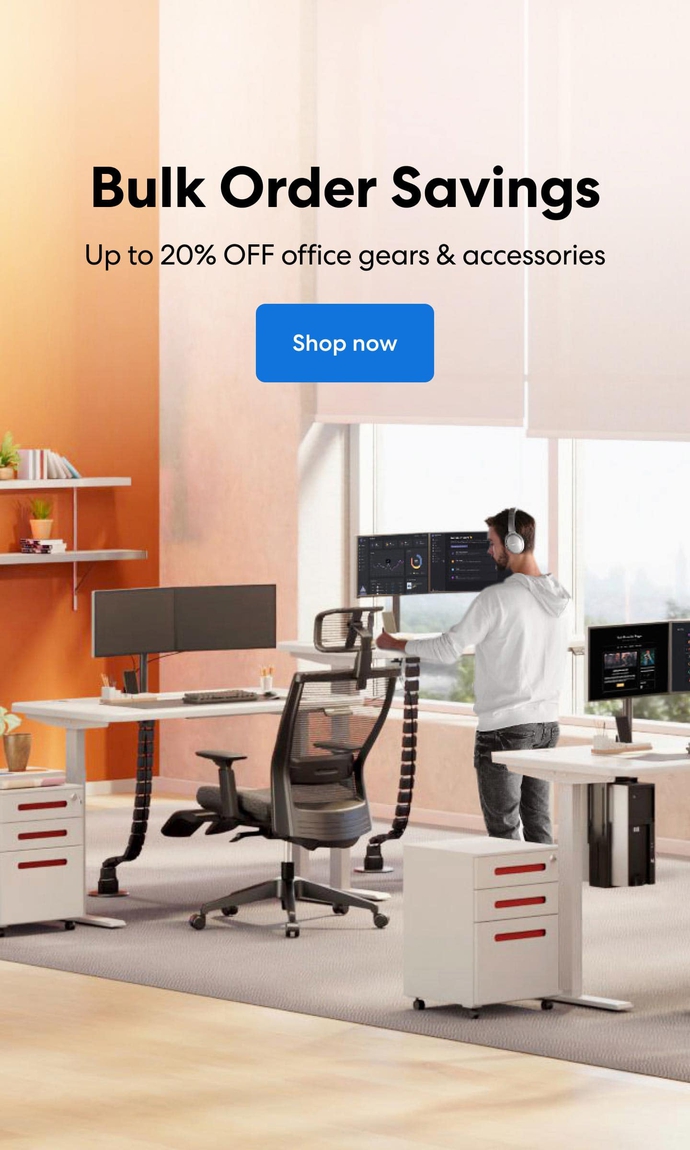 Subcribe newsletter and get $100 OFF.
Receive product updates, special offers, ergo tips, and inspiration form our team.