Smart Products
10 Best Work from Home Laptops for Remote Workers in 2023

Autonomous
|
Oct 4, 2021
2,034 Views
Work from home requires a bunch of accessories and a proper home office setup. Without a professional or focused corner in the home to work, you won't achieve the desired productivity. This is because the workplace environment and atmosphere has a lot to do with our production levels, and without a good work from home desk setup, you can have many hindrances while completing your day-to-day tasks. 
If you have been looking for the best work from home equipment, then you might have come across the standing desk or an ergonomic office chair. While comfort has a huge role in the efficiency of an employee, it is also important that you are technologically equipped with good work from home tools. This includes work from a home laptop or best work from home computer.
Here, we have made the best laptops for working from home and the best work from home laptops for remote work with long battery life and amazing price.
Best Laptop for Working from Home
Laptops were given sheer importance before, but as the work from home routine took a hit, the use of laptops and search for the best work from home computers has increased substantially. We all need technologically equipped, smart, fast, and reliable gadgets to attend our work meetings, take a load of work files, and something that can keep up with the changes in today's modern world.
Sure, a laptop is a big investment, but once done right, this purchase can help you set up a proper and productive workstation. If your old laptop buddy has been bugging you lately, then you must look at our best picks for work from home laptops in 2022.
1. MacBook Pro
Apple is known for its killer software and the ability to run programs effortlessly. From iPhone to iPad to Macbook, everything from Apple is high-quality and guaranteed to last. And the new Apple Macbook Pro is the perfect pick for your work-from-home routine.
2. Microsoft Surface
Just as the credible brand name, this laptop is also known for its top-notch quality. Check out the Microsoft Surface Book 3 if you're looking for one of the best laptops for remote work that also doubles as a tablet. It has a long battery life and is rather capable for a tablet.
3. HP Chromebook
Here is another work from home laptop choice for you. HP is a name known for excellence ever since laptops came into existence. This Chromebook will help you cover projects after projects leaving you happy with the speed. With the latest technology, including a strong 8th Gen. Intel CoreTM processor, short memory, and storage, this dependable HP laptop will help you comfortably complete any projects on your list.
4. Acer TravelMate Laptop
Just as the name suggests, this work from home laptop would be ideal for your small work adventures. The ideal tool for homeschooling, this Acer laptop is designed for education and combines low power consumption, high performance, and a lightweight, robust design. In addition, it can effortlessly switch between tablet, tent, and display modes.
5. Huawei Matebook
The Huawei MateBook X Pro is a 13.9-inch ultra-slim laptop featuring a new 3K touch-enabled Huawei Full View Display and a 91 percent screen-to-body ratio. Of course, we all know that performance is always the most important factor to consider, but the appearance of work from home laptop is equally crucial, and this one is a serious stunner.
6. MacBook Air
We all love some Macbook Pro, but let's be honest, if you are tight on a budget, there is no need to get yourself that loan. MacBook Air is a great piece of technology that will make your work from adventures a true breeze.
7. Asus Zenbook
This Asus laptop is thin and light, with a 14-inch screen, AMD Ryzen 5 processor, 8GB of RAM, and a 256GB SSD. It's a good bargain for the money, and it should be good work from a home companion.
8. HP Elite
HP Elite is another great work from home laptop pick if you need something that offers more without paying a lot more. It has an impressive look, and the vibe of business will make you want to work more. In addition, this laptop is efficient and fast at so many levels.
9. Lenovo ThinkPad
Few business laptops are more powerful than the Lenovo ThinkPad X1 Yoga Gen 6, a 2-in-1 workhorse with up to 14 hours of battery life and a stunning 16:10 display to boot. So if you'll be working long hours, look no further than this fantastic offering.
10. Dell XPS
Dell and its laptops have been long known for gaming. Well, this is because they offer ample storage and functionality to run large complex programs smoothly. Don't you think this will come in handy while you are working from home too?
The 17 inches laptop by dell is known for its quality and screen size. The laptop has a powerful processor and 16 Gig of memory for smooth operation. With 512 GB of storage, you will have a great time preparing those PowerPoint presentations.
How to Choose the Right Laptop for You
If you are amazed and equally overwhelmed by the tons of options for work from laptops online, you need an approach to filter out the best one for you. Sure no size fits all; hence here is our work from the home laptop buying guide, which will help you achieve the right decision.
Size
The size of your laptop is especially important especially for workers who are in a hybrid work arrangement. Few days in the office and a few days at home, you need to carry your laptop everywhere with you. In such cases, a heavy laptop can be an issue for you and might cause you a lot of trouble. 
Battery
Remote workers find it difficult to sit near the charging port or charge the laptop with power all day. With electricity bills on the rise, you need a laptop with a long-lasting, healthy battery. You can also choose a product that has an excellent battery saving mode.
Specificity
The specification and features of laptops are one thing, but choosing a product that matches your needs and job type is another. For example, if you are working on programs and applications, you need a laptop that offers good memory and great RAM. For people writing on their laptops, you will need the keyboards to be as comfortable as possible. And if you are a designer, then make sure to opt for computers that are software friendly.
Price
One of the most important factors in choosing a laptop is the price of the capabilities of the computer. Make sure you choose a product that fits your budget in the smartest way possible.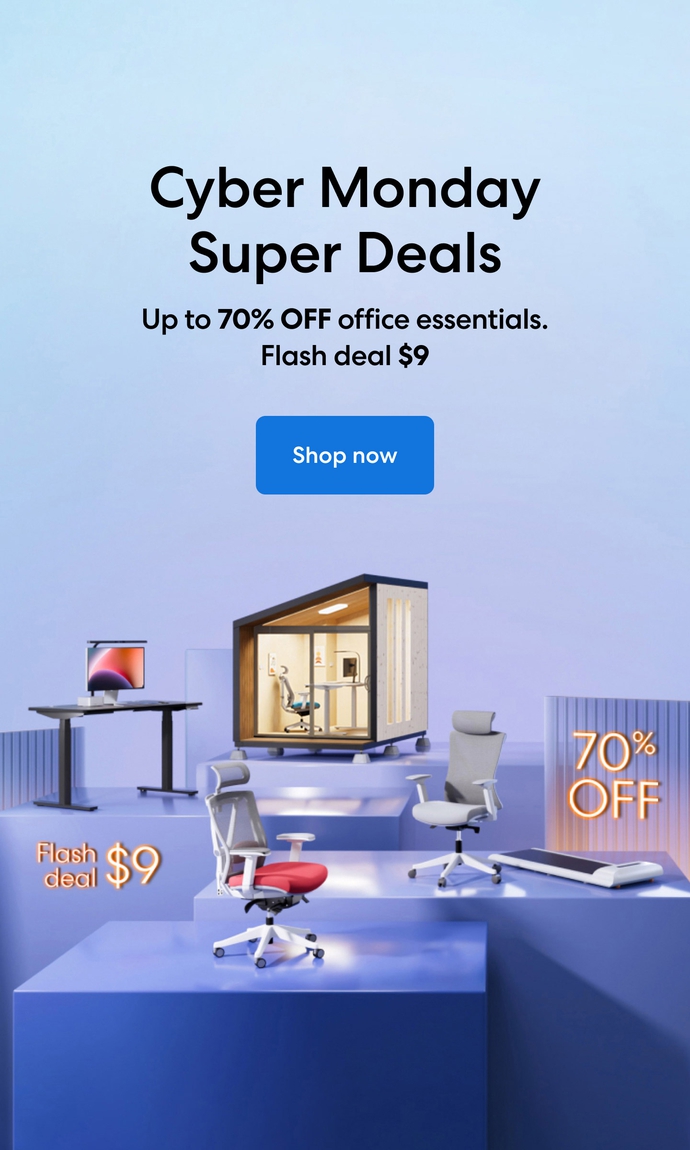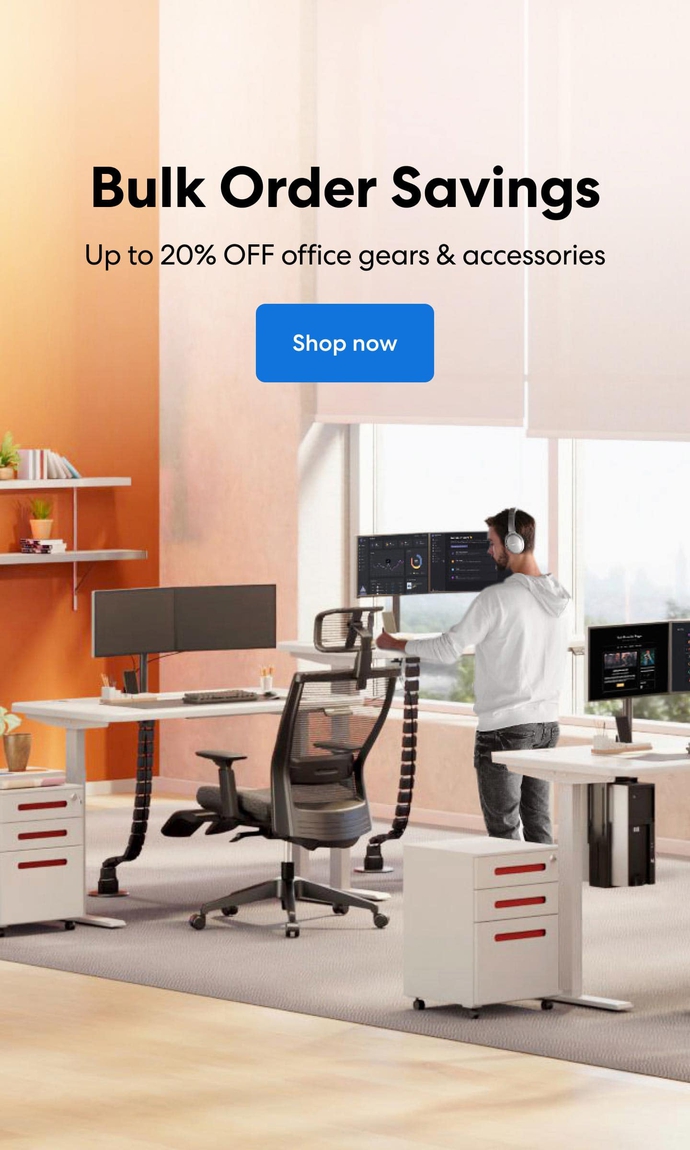 Subcribe newsletter and get $100 OFF.
Receive product updates, special offers, ergo tips, and inspiration form our team.