The best way to maximize your office productivity is by ensuring you're working in a highly comfortable and highly functional environment. We all know we are at our best when well-rested, but if you work a tireless 9-5 desk job, getting those 8 hours of sleep needed for a healthy and productive lifestyle can be hard. 
This is why workplace sleep pods can be the perfect addition to your office. Not only will they spice up the workspace and give it personality, but they can also be the stroke of genius you need to ensure ample rest and relaxation for you or your employees so you can work at your 100% without compromising on your health. 
Autonomous has some of the best and most comfortable office nap pods for your space, along with reasonable pricing that will ensure that this investment into your office comfort this year doesn't drain your budget. Read on to learn more about these products that will instantly enhance your office space. 
The Best Workplace Nap Pods Available On Autonomous In 2022
Autonomous has many nap pods and prefab accessory dwelling units for the ultimate work experience in 2022. 
1. Autonomous StudioPod
This constructible StudioPod from Autonomous has everything you could need in an office, from functionality to comfort. Besides a desk, coffee table, and bookshelf, it also has a convertible sofa bed that you can access at any time, so you always have a great place to nap at work. 
Dimension
106" W - 155"L x 106.3"H
Material
Exterior: Aluminum layer
Interior: Eco-friendly honeycomb paper
Frame: Steel
Include
A closet, desk, bookshelf, TV stand, a foldable coffee table and convertible sofa bed
Minimum wattage
150W
Lighting
3 color modes
Warranty
1 year
2. Autonomous WorkPod
The sound-insulated Autonomous WorkPod has a minimal, distraction-free set-up designed for maximum uninterrupted focus. The sparse but cozy design is highly functional and allows you to make the most out of your working and napping periods without any unnecessary interruptions to your zen flow. 
Dimension
103"W x 142.5"L x 92" - 125.5"H
Material
Exterior: Composite wood
Interior: Plywood wooden frame
Frame: Steel, M300 cement
Include
SmartDesk Pro, ErgoChair Plus, Cable tray, Filing Cabinet, Dual Monitor Arm, Anti-fatigue Mat
Minimum wattage
100W
Weight capacity
2.9 tons
Color
Black, White
Warranty
1 year
3. Autonomous Pod
This minimalist distraction-free  is highly customizable and very apt to use as a nap room because of its ease of assembly and effectively sound-insulated design. (Or read more about how to soundproof your home office.) 
Dimension
103"W x 142.5"L x 92" - 125.5"H
Material
Exterior: Composite wood
Interior: Plywood wooden frame
Frame: Steel, M300 cement
Weight capacity
2.9 tons
Minimum wattage
100W
Color
Black, White
Warranty
1 year
4. Thinktanks Compact Office Pod
This weather-proof, sound-proof workplace nap pod  from Thinktanks is the ultimate remote workspace with everything from heating to air conditioner built right in so you can have everything you need to be fully relaxed and comfortable in your work area.
| | |
| --- | --- |
| Dimension | 7 x 7 x 7.5 ft |
| Material | Double laminated tempered glass, R200 aluminum |
| Color | Black, Green |
| Interior | Washable PET Felt |
| Standard outlet | 110-220V |
| Lighting | LED 140W |
| Warranty | 3 years |
5. Thinktank Booth for One Person
This eco-friendly one-person booth is constructed from recycled aluminum and has everything you need for a complete, focused work experience, as well as uninterrupted relaxation time whenever you need it. 
Dimension
External size: 40"W x 37"D x 91"H
Internal size: 33"W x 35"D x 84"H
Product weight
Gross weight: 279kg
Net weight: 235kg
Power supply
100-240V/50 - 60HZ
Natural lighting system
4000K/421LM
Color
Black, White
Include
Motion sensor and switch control
Multiple region electric sockets
Emergency safety hammer
Furniture as shown in pictures
Warranty
3 years
6. EcoSpace WorkPod
This outdoor workplace nap pod has everything you need, from ventilation to heating to floor-to-ceiling shelves for storing all your files and paperwork. It is also highly customizable, so you can always tweak your order to suit your own preferences. 
7. Framery O Pod
This wonderful office privacy pod incorporates acoustic padding into its design to give you a complete distraction-free zen experience and offers an amazing contemporary option for retiring to a quiet and peaceful workspace or nap area. 
8. The Pillar Booth
The minimalist Pillar Booth is another small office pod that combines convenience and functionality for a distraction-free work experience and the flexibility to relax at any time. What's more, it barely takes 30 minutes to assemble!
9. Loop Solo
This privacy pod from Loop is a more trendy option to add to your office that can give you the quiet and peace of a closed-off workspace while also spicing up your area. The Loop Solo also incorporates ergonomic seating, so long work hours don't affect your health negatively. 
10. ZenBooth Solo
This workplace nap pod from ZenBooth is a greatly customizable option that features comfortable lighting and a white and maple finish that is soothing to the eye. It's the perfect place for resting your eyes or working in full zen focus.
Why Should I Invest In A Nap Pod For My Office?
There are many reasons to invest in a good workplace sleep pod for your office, and it can be one of the best decisions you can make to maximize overall productivity and improve health and comfort in the office. 
Spice up your workplace
An office nap pod can add a much-needed flair to your office space and give it a touch of personality. There are many modern and aesthetically pleasing options available that can boost the look of your contemporary office interior and make it feel more like home. 
Beat sleep-deprivation
What better addition to your workspace than a comfortable little pod to curl up in and take a nap whenever you have the time to do so? Having a convenient place to rest your eyes can help you feel much more awake and refreshed and help you catch up on sleep debt, which can otherwise severely impact your health and living.
Make your office cozier
Investing in an item that boosts your comfort and health can make your office seem more like you. Nap pods are a little piece of home that can provide you with the homely comfort you need to get through a grueling and dull office day and spark up your area so anyone who visits your office will immediately feel refreshed by the coziness of your workspace. 
Is Getting A Pod A Good Idea If I Work From Home?
Yes! A common misconception is that workpods are only for corporate offices or external workplaces. However, if you work from home, you know your home office is serious business. An office studio shed can be the best way to work professionally from your backyard. 
A workpod can help maintain professionalism in your work-from-home setting and minimize the need to leave your office during work hours while ensuring you get that precious sleep. 
Research and case studies make it clear that supplementing the rest and comfort of employees leads to greatly increased workplace productivity, and having a place where to nap at work can be the key to achieving this. With so many amazing deals on Autonomous, there's no reason to delay your decision! Get an office nap pod today from our diverse collection.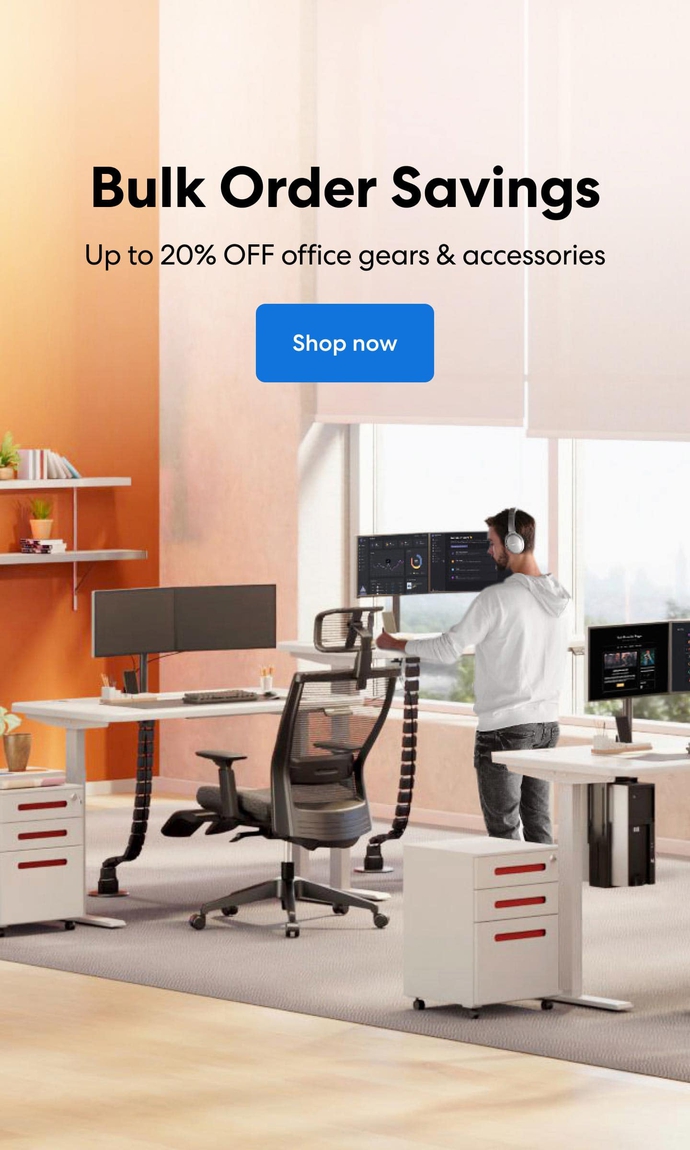 Subcribe newsletter and get $100 OFF.
Receive product updates, special offers, ergo tips, and inspiration form our team.