Smart Products
Top 20 Cell Phone Boosters for Your Car, RV, SUV, and More

Autonomous
|
Nov 15, 2022
5,518 Views
If you work remotely, you probably depend on your cell phone to help you conduct your business or complete your assigned tasks. The truth is that cell phones have evolved to become personal digital assistants that let you access documents and files, your banking information, emails, and even lets you take notes while on the go. 
However, if you are traveling, whether recreationally or on business, poor signal can have a serious effect on your work activities. Fortunately, you can purchase a cell phone booster for your car to ensure that you never run into this problem. 
Read on to find out what a cell phone signal booster is, how to choose the right one for your car, and what some of the best choices are. 
Top 20 Cell Signal Boosters for Your Vehicle
If you are looking for a mobile or portable signal booster to use in your vehicle while traveling for business or pleasure, we have devised a list of some of the best signal boosters on the market. Here are our top 20 choices.
1. ALC Wireless WiFi Repeater
Here's your chance to increase the WiFi range or install an Ethernet cable where needed. The ALC AMR300N WiFi Transceiver is the optimal vehicle cell phone booster and can assist you in getting rid of WiFi "ghost" zones in your house or workplace. Moreover, this network booster adds an Ethernet connection where there was none before, particularly for your Ethernet network connections.
Without an app, the WiFi Repeater quickly links to your current WiFi connection. This works with ALC Observer Range and ALC Link Safety Systems. Now, rather than merely keeping it near your routers, you may place the Observer Monitor wherever you require it.
| | |
| --- | --- |
| Dimension | 9" × 6" × 4" |
| Item weight | 1 lbs |
| Wi-Fi frequency | 2.4GHz |
| Security | WEP, WPA, WPA2 |
| Max speed | 300 Mbps |
| Range | Up to 300ft LOS |
| Power | 100-240 VAC, 50/60Hz |
2. SureCall Fusion Trek Signal Booster
This vehicle-specific plug-and-play mobile signal booster does not need an external antenna or cable for connection. Installation is therefore incredibly straightforward, and this allows you to move it between vehicles as necessary. The cell phone signal booster's cradle is compatible with any cellular device linked to it. 
3. WeBoost Drive Reach Marine Cell Booster
You can expect to get a strong signal even if you are up to two times farther away from cell towers. This cell phone booster for your car provides you with over double the signal intensity thanks to the improved uplink output, which translates to a nearly 5 dB improvement in uplink output strength. 
The Drive Reach Booster's sleek, glossy red appearance isn't just for appearance. Its innovative fin shape enhances its surface area, displacing extra heat for maximum performance. A customized bracket can be mounted under the seat in your car or SUV or the vehicle's trunk. 
4. Surecall Fusion2Go 3.0 Vehicle Cell Phone Signal Booster Kit
The SureCall Fusion2Go 3.0 service booster is quite affordable. This will be quite helpful for you when you travel mostly in a rural or urban region or remain on the freeway. Additionally, it suits a variety of devices. Therefore, if your cell phone service needs a push as you travel and enjoy the perks of recreation and productivity, go ahead and purchase the cell phone signal booster kit by Surecall Fusion2Go 3.0.
5. SuperBars Cell Phone Signal Booster
The cell phone booster for your car from SuperBars has everything you need in a mobile signal booster and is even FCC and IC certified. It is the ultimate option for trucks and RVs and even comes in a home office version. While this booster has all the perks and more, it is an expensive option.
6. weBoost Drive 4G-X OTR Cell Phone Signal Booster
Those hunting for a signal booster for larger vehicles such as trucks are bound to love the weBoostDrive 4G-X OTR. It comes with an omni-directional antenna and provides a coverage range up to 60 percent greater than other signal boosters. 
It also includes several other features that make it one of the most impressive boosters, but these great features come at a very high cost. 
7. HiBoost Travel 4G 2.0 Signal Booster
You can boost voice and data signals effectively while on the go with the HiBoost Travel 4G 2.0 Signal Booster. Users can choose between a signal booster for their car or an SUV. When you select this signal booster, you get on-the-go connectivity that can be used by several users simultaneously. 
Additionally, it supports all US carriers and can be used on any mobile device. The booster is also 5G compatible and is FCC and IC certified, guaranteeing great service and quality. It also has a great battery life and comes with a three-year warranty, making it an outstanding 4G signal booster for your car. 
8. Verizon Cell Phone Signal Booster for Car
Are you a traveling junkie yet have work piled up? The Verizon Cell Phone Signal Booster is your best option if you travel while working. This cell phone signal booster for cars can capture signals from nearby cell towers and boost your cell phones. This cell phone booster for cars will improve your phone call quality while reducing any possibility of dropped calls, which can be disastrous if you manage remote computer jobs. Additionally, this is one of the most reliable car boosters and comes with a warranty of 3 years.
9. weBoost Drive Reach – Vehicle Cell Phone Signal Booster
You'll likely forget your home internet setup if you purchase the weBoost Drive Reach. This cell booster for cars can reach the most distant cell towers while boosting signals for various devices. Additionally, this cell signal booster for cars is compatible with various carriers based in the U.S., including AT&T, Verizon, U.S. Cellular, and T-Mobile. Moreover, it supports the 5G technology, offering optimal service and speed on all smartphones.
10. AnyCall Vehicle Signal Booster
This plug-and-play, FCC-certified cell phone booster is one of the best choices because it includes several features at an affordable price. Because it is a plug-and-play unit, installation is a breeze, and the unit comes with a full five-year manufacturer's warranty. 
11. Bolton Technical Blade 5G Cellular Vehicle Antenna
When discussing network extenders, this cell phone signal booster for a car is one of the most crucial. This cell phone booster kit is an aerodynamic and quiet high-gain vehicle antenna. Additionally, it has a weatherproof and heavy-duty construction. Highly functional and efficient, this cell phone booster works on all vehicle cell boosters.
12. The Uunitona Store's Signal Booster
Uunitona's signal booster can be used with heavy-duty vehicles such as RVs and SUVs, and it is also suitable for use with trucks. The booster supports multiple devices and users across several frequencies. Setup is also easy, and the device comes with a 30-day money-back guarantee. 
13. SureCall N-Range
Even though the N-Range can only accommodate a single mobile device at a time, it comes with the industry-leading Extended Range Technology or ERT. This ground-breaking new technology was created by a group of the industry's most forward-thinking engineers. 
They re-imagined the possibilities of cellular booster efficiency. With a built-in external antenna and an amplifier, all included in one box, ERT gives a better signal increase in remote and rural regions, preventing cable loss. 
14. Inhand G710 + Warrior Mimo
If you're looking for a top-notch cell signal booster for your car, you've found it. This signal booster is compatible with all types of vehicles and has an array of various features, including tracking and device management. Moreover, it also features an antenna by Bolton Warrior MIMO. Therefore, if you're looking for one of the most functional and useful boosters, this is one of the most efficient ones.
15. Inhand Networks In-vehicle G710
In electronics, the G710 is among the most powerful gateways for vehicles, integrating into Ethernet, cellular, GPS, WiFi, and much more. The goal remains to offer optimal speed access for the network while you're on the go. Additionally, its features are endless because it has fleet management and real-time asset tracking. This device is so strong that it works optimally for commercial vehicles too.
16. Fusion2Go 3.0 Cell Booster
This cell signal booster provides auto-adjusting gain and can be set up in your car, RV, or SUV in just minutes. It boosts 4G and 5G signals and ensures that you get the maximum gain, even in the most remote areas. The booster comes with a three-year warranty and a 30-day money-back guarantee. 
17. UNIDEN UM50
 Here's another widely useful and powerful cell phone signal booster for cars. It is applicable through mobile applications and aids in improved connection at a range of up to 50 km with cell phone towers. Additionally, it aids in coverage for all SUVs, cars, R.V.s, trucks, trailers, and boats.
18. UNIDEN Link Cradle Signal Booster
Cell signals will reach your phone if you work with the powerful mobile applications cradle. This device improves connection with a wide range of up to 40 km to nearby cell phone towers. The best part about this signal booster is that it firmly attaches to your phone due to its magnetic cradle. Additionally, it is perfectly suitable for all phone sizes.
19. weBoost Drive Sleek Signal Booster
This FCC-approved cell phone booster for your car is compatible with most US mobile carriers and devices, ensuring that you get better voice quality and signal while on the go. It includes a boosting cradle and lets you charge your phone while boosting your signal. Unfortunately, it is a single-user unit, which may not be suitable if your family members, friends, or co-workers need to use it too. 
20. Wilson Weboost Drive Phone Signal Cell Booster
Last but not the least, this cell phone signal booster for a car is one of the best models out there. This is an optimal model, whether connecting with friends during long traveling hours or catering to a remote computer job. Moreover, it greatly boosts phone calls, texting, and 4G signals.
What Is a Cell Phone Booster, and How Does It Work?
A cell signal booster for your car is essentially a repeater system in which the amplifier adds strength to the reception in many directions. Even for a low-cost cell phone booster, the maximum increase varies depending on the application. 
The primary goal of a 4G signal booster for your car is to improve the existing signal in your car, workplace, or home. A strengthened signal is transmitted to the region with no reception or a poor signal after amplification. 
Three major components that make up a cell phone signal booster are the external antenna, internal antenna, and amplifier. These parts work together to create a wireless system that improves cellular reception. 
An external or outside antenna is used to capture the poor cell signal, and the amplifier boosts or strengthens this signal. Next, the internal antenna works to rebroadcast the strengthened signal within your car, RV, or SUV. 
How to Choose the Right Car Mobile Signal Booster
Choosing the right cell phone booster for you doesn't just have to do with finding the most affordable one. As with most smart office accessories, there is no one-size-fits-all. Here are some technical aspects you need to consider before choosing a cell phone booster for your car. 
Select a Cell Phone Booster with the Highest Decibel Gain
Even with the same signal intensity, you may find that one of your dual-SIM smartphones from two distinct carriers has two bars while the other may only have one. The use of bars to determine signal strength is insufficient for assessing the reception quality that your cell phone is receiving. Considering the decibel (dB) gain is the way to go.
Cell phone signal strength is measured in decibels (dB), just like other radio waves. The nearer you go to -50dB, for example, the more bars you get on your phone. Signal strength deteriorates as you get further away from that point and closer to -120dB. 
To choose the most effective mobile signal booster for your car, examine the supplied decibel gain (positive number). When comparing mobile phone boosters, the higher the positive decibel number, the more powerful the cell signal booster for your car is since it adds more gain to the cell phone signal. 
Consider the Downlink and Uplink Power
Pay particular attention to the phone's uplink and downlink power when selecting the best signal booster for your car. The signal from a cell phone tower is known as the downlink signal. On the other hand, the signal that leaves your device for the nearest cell phone tower is the uplink signal. 
When your device's uplink signal connectivity is good, your voice can be heard clearly by the person on the other end of the line. However, if the uplink strength is weak, your speech may not be heard or maybe scratchy. 
If your device's downlink signal is good, the person on the other end of the line can be heard clearly, and if the signal is too weak, you cannot hear the other person or their voice is scratchy. 
Get the Right Antenna
External antennas can choose from a variety of signals if you intend to in a bustling metropolis or urban area with strong external signals. In this case, an omnidirectional antenna is ideal because internal signals are often what causes trouble. These portable cell boosters for your car can pick up the best signal from any direction.
 If you require a signal boost in a remote or rural area, such as a cabin in the woods, your external signal is likely to be relatively poor. Yagi directional antennas are recommended in this case because they aid in pinpointing a specific cell tower in the area. 
These car mobile signal boosters can pick up cell phone signals from a long distance and successfully amplify them when aimed towards the nearest cell tower. 
Number of Simultaneous Users
One of the questions you need to ask before buying a portable cell booster for your car is how many people plan to use it simultaneously. A portable signal booster is more than enough to increase the signal for a single phone if you tend to travel alone.
Choose a multi-device cell phone booster for your car if you're traveling with family, friends, or co-workers. Multi-device 4G LTE boosters are best for vehicles, residences, and offices. 
Multiple Channels and Bandwidths
Select a multi-bandwidth amplifier that can change frequencies to reduce interference with other devices. You also get a strong, consistent signal with any cell phone or device with a multi-bandwidth booster. 
Now that you know what to look for in a cell phone booster, here are some advantages of using a cell phone booster. 
The Advantages of Getting a Signal Booster for Your Vehicle
In addition to getting great signal wherever you are, here are some of the other advantages that cell phone signal boosters provide: 
Signal boosters often last for many years, so you are likely to make a once-off purchase that offers several years of consistent service

There are no associated monthly fees for boosting your signal with a cell phone signal booster

You can enjoy a conversation without straining to hear the person on the other end of the line

These

smart devices can help prolong your device's battery life

Your download and upload speeds are increased

Cell signal boosters can reduce the number of dropped calls that you may experience, which is especially beneficial if your business or job relies on telephonic communication

Your overall cellular experience is improved 
Need a Cell Signal Booster for Your Home or Office?
Cell phone signal boosters are must-have office accessories that ensure that all your electronic devices are functioning at their best. We recommend the HiBoost Zoom Cell Phone Signal Booster for those searching for a high-quality, reliable signal booster that does not take up too much space. 
This cell phone booster for your car makes a great addition to any home office space because it is compact and has a high gloss finish and minimalistic design, providing up to 2,000 square feet of coverage. Additionally, it is 5G compatible, FCC and IC certified and comes with an impressive three-year warranty. 
Frequently Asked Questions
Do you have to register a cell phone booster?
The FCC requires registration to ensure that signal boosters do not interfere with wireless networks. Additionally, it aids Google Fi in preserving network dependability and coverage.
Will a cell phone booster help a hotspot?
A WiFi/Cellular hotspot's data speed will rise, and the wireless received signal will be enhanced through a signal booster whether you're in your house or R.V.
Can you use a TV antenna for a cell phone booster?
No. The size of an antenna is created to correspond with the wavelength perfectly it will be sending or receiving. Therefore, you're supposed to purchase or utilize an antenna designed precisely for the frequency you'll be using.
Does a cell phone booster increase data speed?
Your cellular data rates will increase thanks to a signal enhancer, which also has the advantages of quicker messages and clearer calls. Additionally, cellular signals have a greater range than WiFi, so if you don't have a wired connection, it is a much more affordable and dependable alternative for fast internet.
How to set up a cell phone booster?
Step 1: Search for the top cellular service outside of your house.
Step 2: Install the antenna on the outside.
Step 3: Connect the amplifier to the outdoor antenna.
Step 4: Install the antenna inside.
Step 5: Switch it on.
Are cell phone boosters for cars safe?
A signal enhancer emits significantly less radiation than a mobile phone does. Therefore, it is perfectly safe.
Are cell phone boosters worth it?
A good cell phone amplifier can improve the weaker service area for numerous mobile phones, making it well worth the expenditure in places with poor cell service.
Final Thoughts
A mobile signal booster for your car is an essential tool, especially if you are a remote worker who is constantly on the go. This is because it prevents you from losing signal, making you unreachable, or preventing you from reaching others. 
Many workers and business owners rely on telephonic communications to carry out essential functions, so purchasing a cell phone booster for your car can make a world of difference and significantly improve your communication. 
We recommend choosing the HiBoost Travel 4G 2.0 Signal Booster because it is functional and guaranteed to provide years of faithful service, so you never have to worry about investing in a cell signal booster for your vehicle again.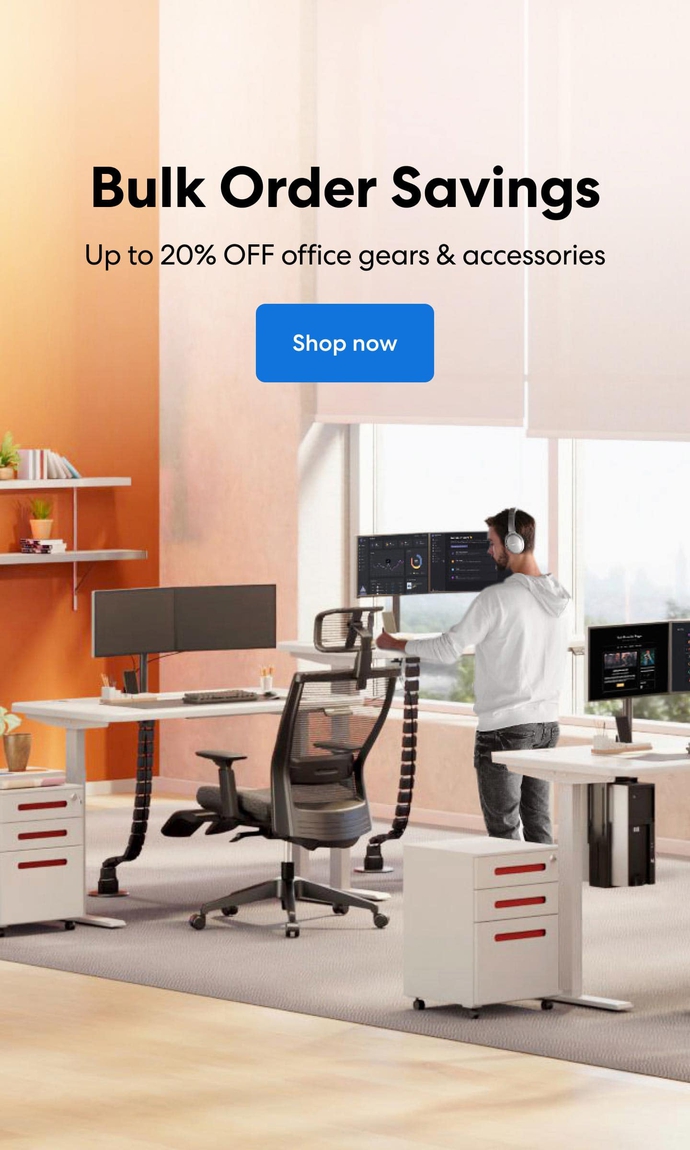 Subcribe newsletter and get $100 OFF.
Receive product updates, special offers, ergo tips, and inspiration form our team.