Smart Products
10 Compact Office Desks with Storage for Office & Home

Autonomous
|
Mar 29, 2022
1,511 Views
Are you still struggling to find the best office desk for you? Buying a small office desk is a tough choice, and when you head out to shop, you realize many factors need to be considered before buying an office desk. It is important to realize that one wrong choice of a desk can make your workstation uncomfortable, harmful, and a place full of clutter and stress for you.
Our workspaces play a huge role in defining productivity; hence many people opt for a minimalist small office design, so their creative ideas flow effortlessly. A compact office desk with storage is also a great choice to get your workstation as well as enough storage space, so none of the office essentials crowd up your work area. This article will cover the best compact desk for home offices with smart storage options.
1. Compact Desk by Wistopht
Compact desk by Wistopht is a digital standing desk with a drawer and many other smart features. This office desk has a wireless charging pad surface hence solving the issue of low battery every few hours. The desk comes with a digital display and a tempered glass desktop, enhancing aesthetics.
It also offers a wide range of height adjustability and a load capacity of 180 pounds; hence you can easily work with a dual monitor system. The embedded drawer is tiny yet spacious and keeps all of your work accessories neatly organized and in your proximity.
2. SmartDesk Core
If you are looking for a compact office desk for home smart desk pro is rated five stars by the customers. This desk has all the features of a modern ergonomic desk, and its compact design makes it a top pick for a home office desk.
The smart desk core comes with a solid steel frame powered by dual electric motors. The desk has a simple keypad with a touch control panel. You can adjust the height in just a matter of seconds and also avail the pre-set memory settings offered by the desk.
3. SmartDesk Corner
Modern workplaces use a corner desk to maximize workspace with minimum square footage. This L-shaped desk from autonomous, also known as smart desk corner, is spacious enough to accommodate multiple screen setups. One of the top compact L-shaped office desks; the smart desk corner offers twice the space of an ordinary desk. You will get a weight capacity of 400 pounds owing to the large size of the desk.
With a 5 year warranty, the desk is one of the most trusted products by home office workers. It is height adjustable from 29 to 48 inches, and the desk also comes in four different programmable settings.
4. Wade Logan Glass Desk
Glass desks have a class of their own, and the wade glass desk isn't just about the glass desktop, but we also consider the smart frame design a win-win. The frame of this compact office desk with storage is all about strength and style, and the silver legs are all about minimalism at their best. We love the sturdy design and the rounded corners, which may look sharp but are extremely comfortable for a busy home office setting. Although not suitable for heavy loads, this glass desk satisfies ordinary workday needs.
5. SHW Home Office Desk
When we talk about the user's choice, the SHW home office desk has many positive reviews, enough to convince any confused soul. This compact office desk with storage is a 55 inches large home office desk, and for the price, it is one of the most reasonable purchases. You will also get two cable grommets to wave that cable clutter goodbye finally, and the desk has adjustable glides underneath the legs so you can stabilize it on any work surface.
6. Cubiker Computer Desk
The popular Cubiker computer desk includes a wood-look top and steel legs for a sleek modern vibe. Back diagonal braces assist keep your desk in place, even if you're typing at a breakneck speed. This compact office desk with storage includes a side storage bag for storing folders and other items. Choose from a wide choice of desktop colors to create the style you want for your home office.
7. Jarvis Standing Desk
An adjustable workstation, such as the Jarvis Standing Desk, is ideal for most individuals from an ergonomic aspect because it allows you to modify the surface height to match your frame and chair height.
This adjustable desk is available in a variety of widths and heights. The metal frame comes in four colors, while the bamboo top comes in two finishes. On several larger models, you can also choose a curved tabletop. Although you don't get a built-in storage or shelving option, the desk is smart and compact enough for you to slide a filing cabinet or two underneath.
8. Quarter Sign Computer Desk
When you thought things couldn't get smarter in a professional workspace, the computer desk with the hidden dual monitor is truly furniture with a smart design. This desk setup is ideal for limited space and has a thick laminated desktop for looks and strength both.
We love the half lift mechanism, which allows you to work while both standing and sitting and provides an additional keyboard platform. The desk is spacious enough to hold two screens, and the top can also be used as a storage shelf. Although a little expensive, this desk is worth all the money you pay.
9. Topsky Computer Desk
The top computer desk is design, beauty, color, strength and storage. This desk covers all you need in an office desk to be reliable and worth the price. The particleboard surface is not only strong against the weight and load of your monitor setups, but the reinforced steel frame is what keeps the desk reliable.
The topsky computer desk comes with adjustable feet to accommodate any floor. Thanks to the large desk size, you can easily fit two to three monitors. The desk assembly is also a fun experience, and you are likely to love and use this desk for years to come.
10. Red Barrel L-shaped Desk
The red barrel office desk is enough to change the whole vibe of your office setup. This L-shaped desk is all you need in a compact yet spacious, decent yet smart workstation. Each end of this desk extends to 60 inches on either side hence you have more than enough work area. The desk has built in spacious drawers on both the sides. Enough with storage and sturdy at best, this desk will last you for years to come.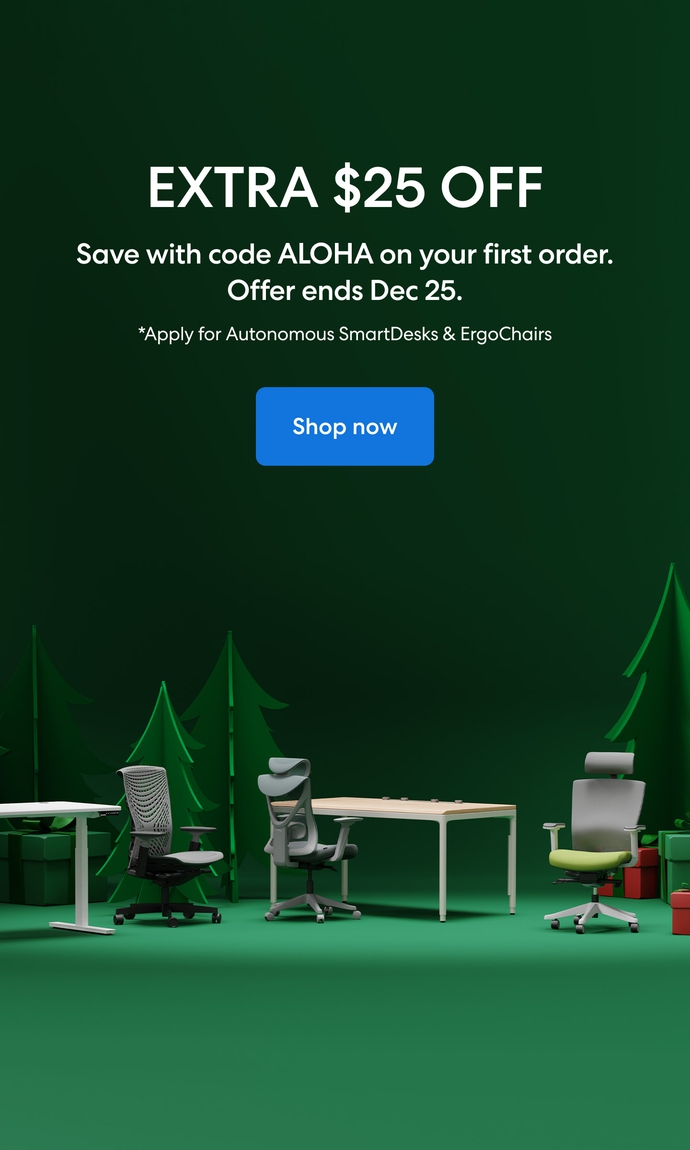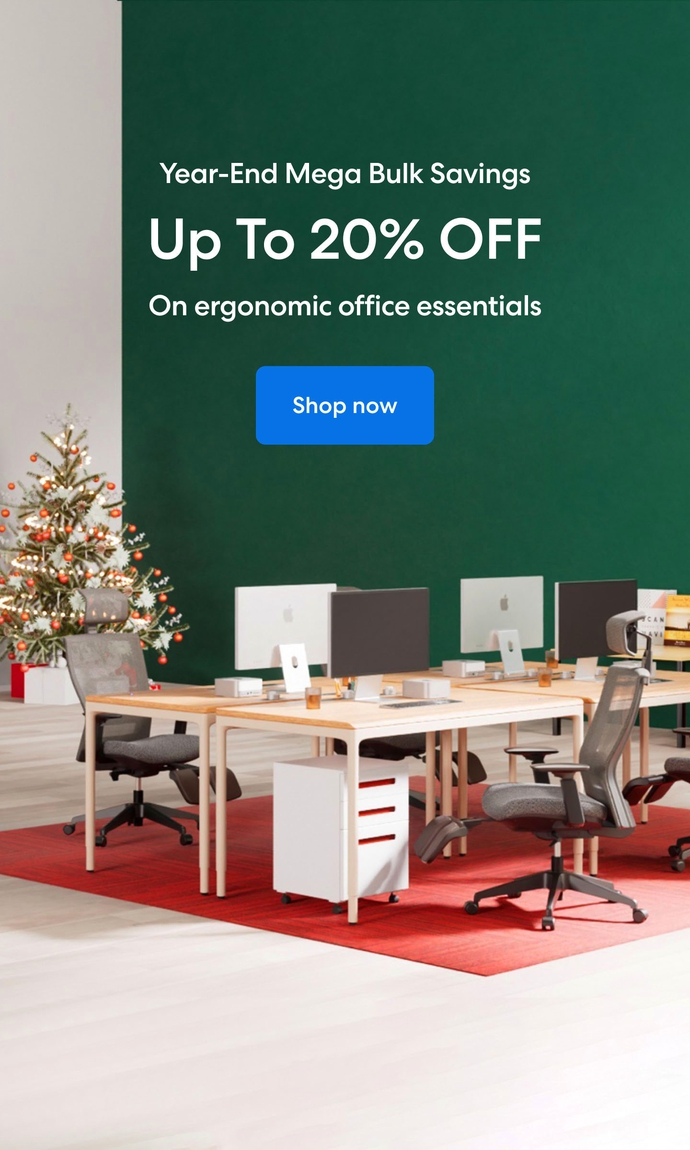 Subcribe newsletter and get $100 OFF.
Receive product updates, special offers, ergo tips, and inspiration form our team.