People often think designing a home photography studio is challenging and will cost them a lot of money. Nevertheless, if you know the right small home photography studio ideas, you can create one for yourself in a cozy small studio apartment as well.
You might be planning to design a DIY home photography studio in a small prefab cabin or one in your backyard StudioPod. The good thing is that there are many ways to remodel a studio shed and use it as a photography studio.
We know that you would be curious to learn what they are. Thus, we have discussed their details in this blog. Here are the ten best home photography studio ideas that you may consider for working on your home photography studio setup and get the most out of it: 
1. Dedicate a Space for Your Photography Studio
You must have a studio space dedicated to your photography studio. You may think of using your home office shed for this purpose, especially if you are planning a small setup. Ideally, it is better to have a soundproof privacy pod like the Autonomous work pod that lets you focus on your photography more. Any prefab ADU will be great for your photography studio space if you cannot make space inside your home. 
2. Use Natural Light Intelligently
If you have a prefab studio shed, you can think of using natural light intelligently. Suppose you are planning to practice photography during the daytime; you can use natural light as your light source and make the most out of the golden hour. This idea will work best if your shed has large windows. 
3. Get Yourself a Foldable Table
People often begin photography in small spaces, so the best way to enhance your experience is to use a foldable table. Ideally, you should place this foldable table parallel to the window to make use of natural light. This position is such that the light will hit your product or model from the side and make it look aesthetic. 
4. Design Your Backdrop
You must design a backdrop for photography sessions. People often use seamless paper for backdrops. You may do the same and later use duct tape to fix it behind your foldable table. Another creative way of doing this would include the use of plain sheets, rough fabric, brightly colored sheets, or even wooden boards that you may paint with sponges to add texture. 
5. Use Whiteboards as Reflectors
Once you have your backdrop in place, you must do something for the reflectors to improve picture quality. Putting up a whiteboard on the wall opposite the window can help you reflect natural light. A plain whiteboard can act as a reflector in your home photography studio setup. However, you may purchase a reflective board for this purpose. 
6. Use PVC Pipes to Create Your Frame
If you wish to become a little creative with your backdrop, you may think of fetching some PVC pipes and using them to design your backdrop's frame. Such a frame will help you hang backdrops easily. 
7. Bring in Some Off-Camera Flashes and Strobes
Relying completely on the natural light source is not smart. You are aware that it is not possible that every day will be equally sunny. What will you do on cloudy days, or how will you do photography in the dark? You will need some off-camera flashes and strobes to light up your space in that regard. Such gears can help you level up your photography game. 
8. Make Your Space Clutter-Free
You must be aware of how important it is to manage your space smartly. Avoiding clutter is a great way of doing so. Since you must focus on your tasks and plan your photography sessions in the most creative way, avoiding clutter is one of the basic home photography studio ideas.
You must ensure that your studio is free of any sort of distractions. In addition, you must ensure that your cords are not lingering on the foldable table because photographers commonly get their studios cluttered due to cords. 
9. Get a Stool or Cushion for Your Model
Since you must have a space dedicated to your model as well, you must get a stool, cushion, or sofa. A comfortable space will help your photography space look more professional. And you are aware of how people like working in a professional environment.
How you select your stool, cushion, or sofa is up to your budget and space availability. Ideally, a stool works best for small studios. However, a sofa will make it more comfortable. If you are photographing a product, you may get a cushion to provide them with a platform and improve your photography. 
10. Get the Best Camera + Tripod to Kickstart Photography Sessions
Lastly, you must have the best camera and a dedicated tripod stand to begin your photography session in a home photography studio.  Usually, you only need an entry-level DSLR or a mirrorless camera in a DIY home photography studio. When you are buying a tripod for your home photography studio setup, you must ensure that it is at least two feet higher than your table.
It will be better if the tripod is adjustable and has a greater range of height adjustments. Once you have all this, you will be able to kickstart your photography sessions in your home. You may think of creating a photo gallery to display some of your artwork, and always welcome newer ideas to personalize your studio as much as possible.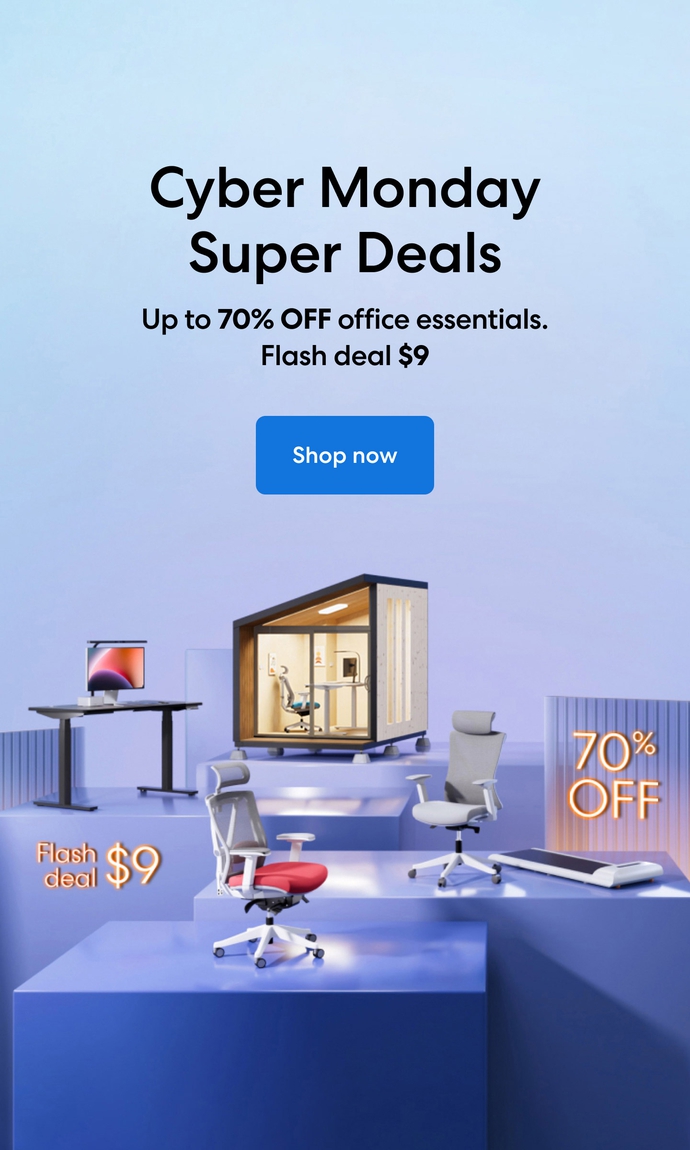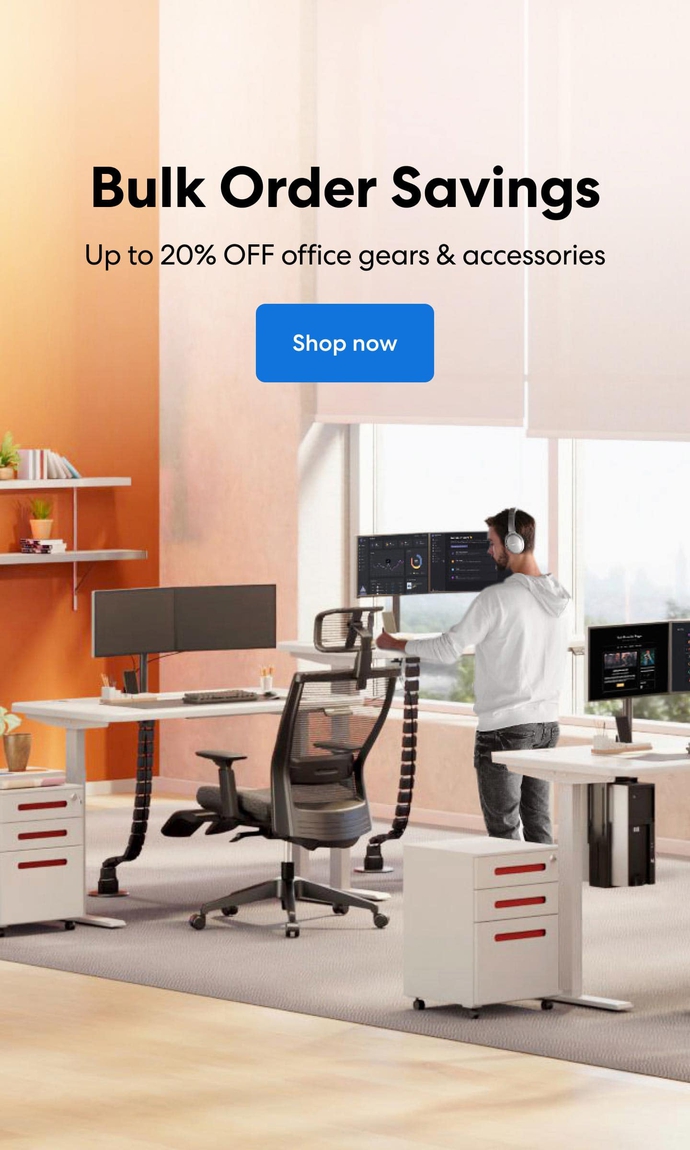 Subcribe newsletter and get $100 OFF.
Receive product updates, special offers, ergo tips, and inspiration form our team.