Smart Products
10 Powerful & Durable Electric Office Desks This Year

Autonomous
|
May 14, 2022
1,457 Views
Would you love while standing if you knew working while standing burns calories two times faster than working while sitting? Standing desks are all talk of the town, and their popularity is too hard to ignore in an office space. A standing desk or more often known as an electric adjustable office desk is equipped with features that make it move up and down so you can work both while standing and sitting.
Working in a standing position has been associated with many health benefits, including eliminating back pain and solving office workers' most prevalent posture issues. Though a standing desk could be fixed or height adjustable, manual or electric, working while standing does wonders to your health; hence, it is best to have an electric height adjustable office desk. This article will enlist some benefits of using an electric sit-stand office desk and the best electric office desks for you.
Benefits of Using Electric Office Desks?
Besides being height adjustable and user-friendly, choosing an electric office desk over a manual one has multiple benefits. An electric desk is easy for starters with a simple height control mechanism. It allows you to switch between sitting and standing periodically, which is the only right way to work. Below are some reasons you should choose an electric office desk.
Easy to Use
If you are adjusting the height of your desk several times a day, it should be a simple and smooth process. Nobody will want to improve their height if it requires effort! Desks that are operated by a crank or pneumatically need effort.
Suitable for Desk Sharing
 For desk sharing and hot-desking, swift height adjustment is required to keep change over time to a minimum. Height desks that are electrically powered can change from sat to standing height in seconds; hence this reduces the downtime in the workplace.
Accurate
A manual desk might take you more than five tries to achieve the perfect height that two with an inch or half or uncertainty. That is not the case with an electric desk since electric desks have programmed motors that move as accurately as the last inch with the information you feed.
Safe
The counterbalance element, which can result in the desk flying up very quickly when the mechanism is released, is one of the concerns with pneumatic operated workstations. This is less likely to happen when you utilize an electronic height adjustable desk.
Best Electric Standing Office Desks
Even though your chair is the one that supports you and bears your weight according to the ergonomic workplace principles, you need to have a reliable office desk that can make you get up from that chair and allow you a place to work while standing. And when you have a good electric office desk working while standing doesn't seem like a bad idea. Hence here are our top picks for the best electric office desks in 2022.
1. SmartDesk Core
SmartDesk Core is the most reasonable and advanced home standing desk because it is an ergonomic purchase that will fall right within your budget. The desk provides an easy-to-control preset height control mechanism and is powered by quiet dual motors for easy movement. It is also available in more than eight tabletop options, so you can dress up your home office as you please.
2. SmartDesk Pro
SmartDesk Pro is a modern office standing desk made for serious business. It has a wide surface for extra-large desktop sizes, and the desk has a touch control keypad. It is available in various colors and is powered by quiet dual motors, so you don't disturb others in the workplace.
3. Mount-It! Standing Desk
A single motor powers this sustainable height adjustable desk, but in no way does it lack power and efficiency. The desk is modern with a dark wooden tabletop and height-adjustable strong steel legs. It has a height range of 20 inches, and the 180 pounds weight capacity ensures a reliable workstation for you.
4. SmartDesk Corner
The benefits of an adjustable L-shaped desk are numerous compared to a plain height adjustable desk. This smart L-shaped standing desk is classified as the most powerful electric desk because it is powered by three motors and has a weight capacity of 400 pounds. The standing corner desk is made to utilize the wasted corner space, and it provides enough surface area to work with multi-monitor setups.
5. SmartDesk Connect
The involvement of technology in the workplace is the best thing because you get products like this SmartDesk Connect from Autonomous. The modern height adjustable desk can be controlled with a convenient application. It remembers your height preferences, offers you single-touch control, reminds you to sit or stand, and tracks your health. With all these features, the desk is reasonably priced as well.
6. Vari Electric Desk
Vari's Electric Standing Desk comes in three different widths to fit your home office's demands and can be put up in minutes with simple instructions. The desk is supported by two t-style legs, each equipped with a motor that allows it to be moved.
The desk can hold up to 200 pounds making it perfect for heavy users with numerous monitors and bigger workstation PCs.
7. Branch Standing Desk
A motorized height adjustable desk is versatile and made to live for years. This desk from the branch is sturdy and easy to assemble. It has a height range of around 30 inches greater than most of the desks on this list. There are four memory presets for the most regularly used heights and cable management features. Optional accessories such as in-desk power outlets are useful (USB ports).
8. Uplift V2 Standing Desk
The Uplift height adjustable range for desks is similar to autonomous and smart desks. The desk is a combination of looks and functionality, and it goes up and below the average height of the crowd, so if you haven't been able to find the best desk for you, then here is your pick.
9. Jarvis Bamboo Desks
Bamboo desks are the epitome of beauty and durability because bamboo as a tabletop is a material made to last long. The Jarvis bamboo desk is somewhat a similar story because the desk is made with 100% natural wood combined with a steel frame for extra strength.
10. Vertdesk V3
The Vertdesk v3 has classic cross support and columns with extremely thick steel tubes. As a result, you can count on this one to last. Furthermore, it has a 280-pound weight capability, making this workstation excellent for multiple monitor installations.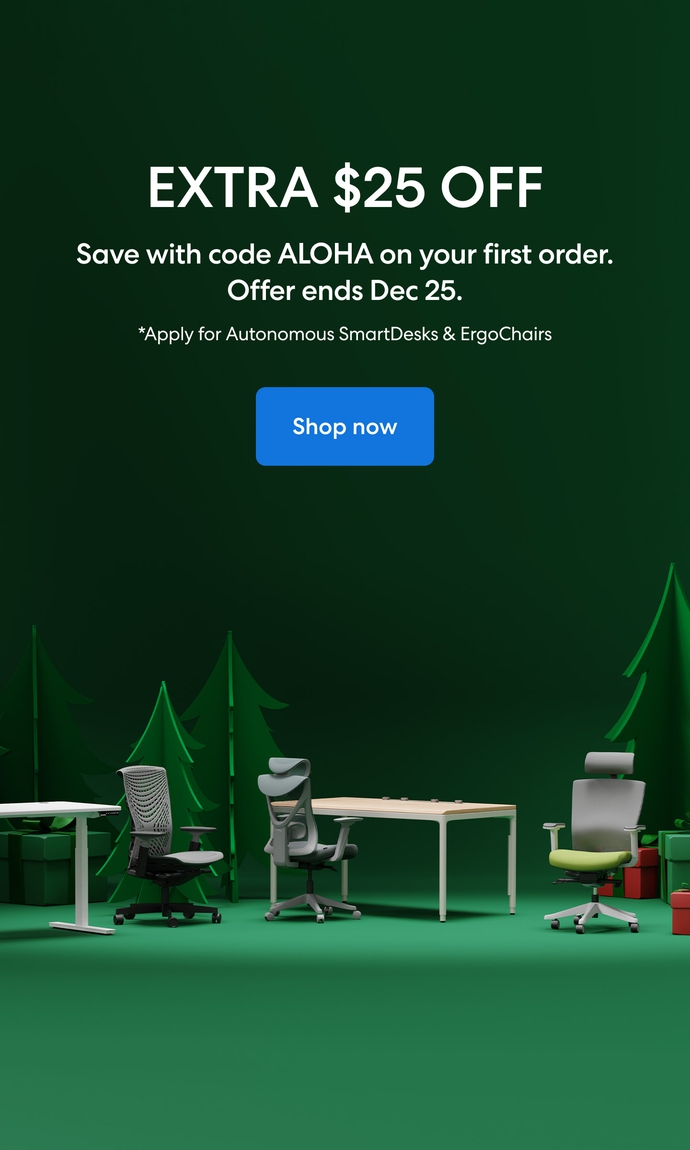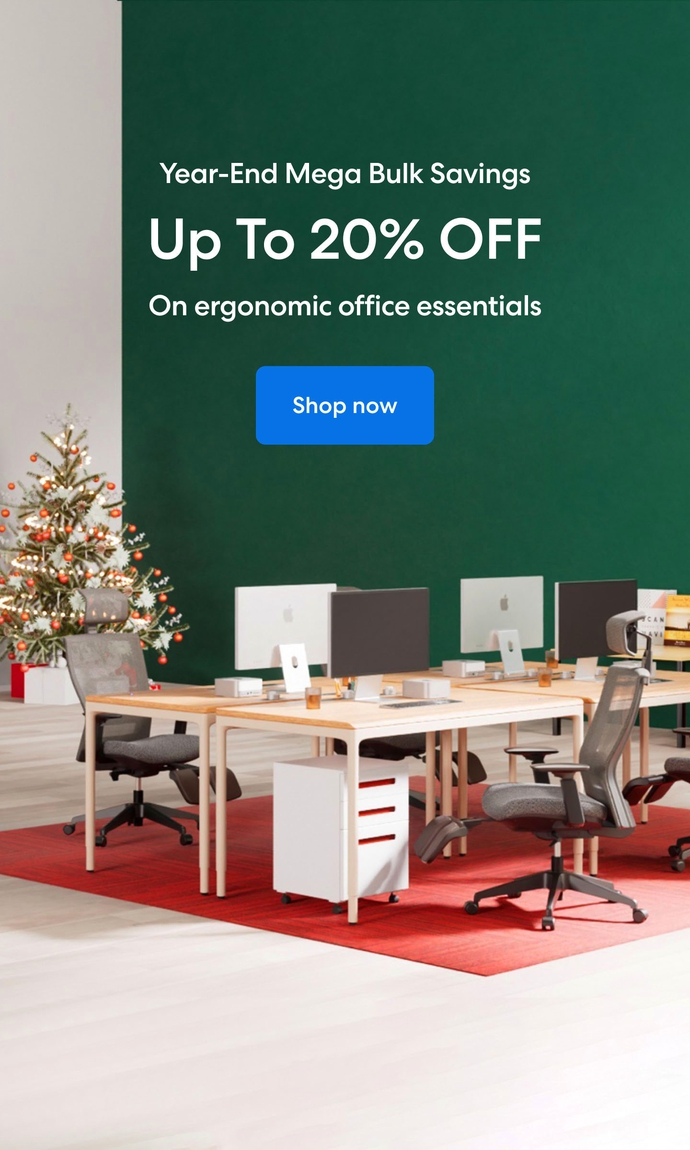 Subcribe newsletter and get $100 OFF.
Receive product updates, special offers, ergo tips, and inspiration form our team.