Work Wellness
10 Fun Workplace Wellness Ideas for You To Up Mood

Amanda Roberts
|
May 10, 2022
2,475 Views
Implementing some fun workplace wellness ideas at your workplace is a great initiative to improve your employee's health and wellbeing. Office workers spend nearly one-third of their day at work, so if their work hours are only loaded with a heap of boring workplace tasks, they soon become tired of these tasks and experience burnout.
You might not know this, but adopting even a few 5-minutes wellness activities at work can be fruitful for your employees' wellbeing. Some managers think that giving a couple of wellness-promoting gadgets like a Fitbit is what they are supposed to do if they wish to promote their employees' wellbeing.
However, that is not the case because you can only make your employee's work hours more fun and exciting by adopting the right workplace wellness activities. Team leads and managers often wonder what these workplace wellness challenge ideas are; that's why we have shared the right one in this article.
Below are some of the most interesting workplace health and wellness ideas that you can adopt at your workplace to promote workplace wellbeing. Let's have a look at them! 
1. Begin a Fitness Campaign at Work with Exercise Rooms
One of the most interesting ways of promoting workplace wellness is the initiation of a fitness campaign at work. You can encourage more and more employees to pitch in by offering them small rewards upon successful completion.
Dedicating a room for exercise can be an innovative way of doing so. If you wish to promote workplace wellness by having an exercise room in your workplace, think of placing exercise equipment like an indoor cycling bike. For better execution of these 5-minute wellness activities at work, you will have to give some spare time to your employees so that they can go to the exercise room to do some workouts. 
2. Add a Few Exercising Equipment at Every Workstation
If your space and budget don't allow you to have a special exercise room, you may think of placing some exercise equipment at each workstation. The Revolution Focus Standing Desk Balance Board and WalkingPad A1 Pro are good examples in this regard. You can place such exercise equipment at every workstation and promote your workers to use them and have better health.

3. Provide a Room for Rest and Relaxation
This is one of the interesting fun workplace wellness ideas. Along with an exercising room, it is important to have a room for relaxation and rest as well. Think of dedicating a room that your employees can visit if they wish to take a few minutes off during a hectic day. Being one of the office wellness room ideas, this addition will provide your employee with a space that is open for taking a break whenever they want. They can use this space to take a short nap during their spare time and recharge themselves. 
4. Provide Yoga Classes at Work
Yoga is something that any office worker would love to do to take a sigh of relief and relax their muscles on a tiring day. You should encourage your employees and colleagues to attend yoga classes at work by telling them the health benefits that they can have. It will become even better if you hire a yogi to train and revitalize them. 
5. Have Cafeterias That Provide Healthy Snacks
This is another fun workplace wellness idea. Providing healthy snacks should be your utmost priority. You should take some lessons from tech giants like Google, who focus a lot on employees' wellbeing and adopt innovative workplace health and wellness ideas. Like Google, you should invest in cafeterias that provide healthy snacks to ensure the better health of your employees, as this is one of the best wellness challenges ideas. 
6. Invest in Cozy Ergonomic Furniture
Coziness is something that every office worker desires at the workplace. To provide your employees with an ideal experience, you can think of bringing some ergonomic furniture to your office. Ergonomic office furniture allows office workers to lean and relax while staying at their workstations. Therefore, it can be a great way of promoting workplace wellness. 
7. Promote Active Sitting
Active sitting is something that can help you engage your muscles and stay active at work. Autonomous has designed ErgoStool for this purpose. This stool and others like it help you adopt active sitting and stay active during work hours. So, having one of those at the workstation can be a great way of staying active and fit. 
8. Initiate Monthly Fitness Challenges
When you implement multiple fun workplace wellness ideas, it is ideal to give some reward to the employees who become successful in this venture. Think of having monthly fitness challenges for your employees like a walk-a-mile challenge or achieving some weight target to keep them engaged at work and ensure better health all along. 
9. Have an 8-Glasses-of-Water Challenge
Drinking an adequate amount of water is something that an employee easily forgets while they are at work. To ensure that your employees don't forget that you can think of initiating an 8-glasses-of-water challenge for them. You may even reward them at the end to ensure they actively participate. In this way, they will stay happier and healthier at work. 
10. Have Some Attire Themed Days Every Week
Lastly, never forget that everyone loves to have a splash of colors in their life. To ensure that your employees are getting that too, you can think of having attire-themed days every week. You can set a holiday theme where people come in funky holiday attire at work.
Doing so will not only keep them happy but will also encourage them to come to work and socialize every week. Overall, such breathers would be great in promoting workplace wellbeing.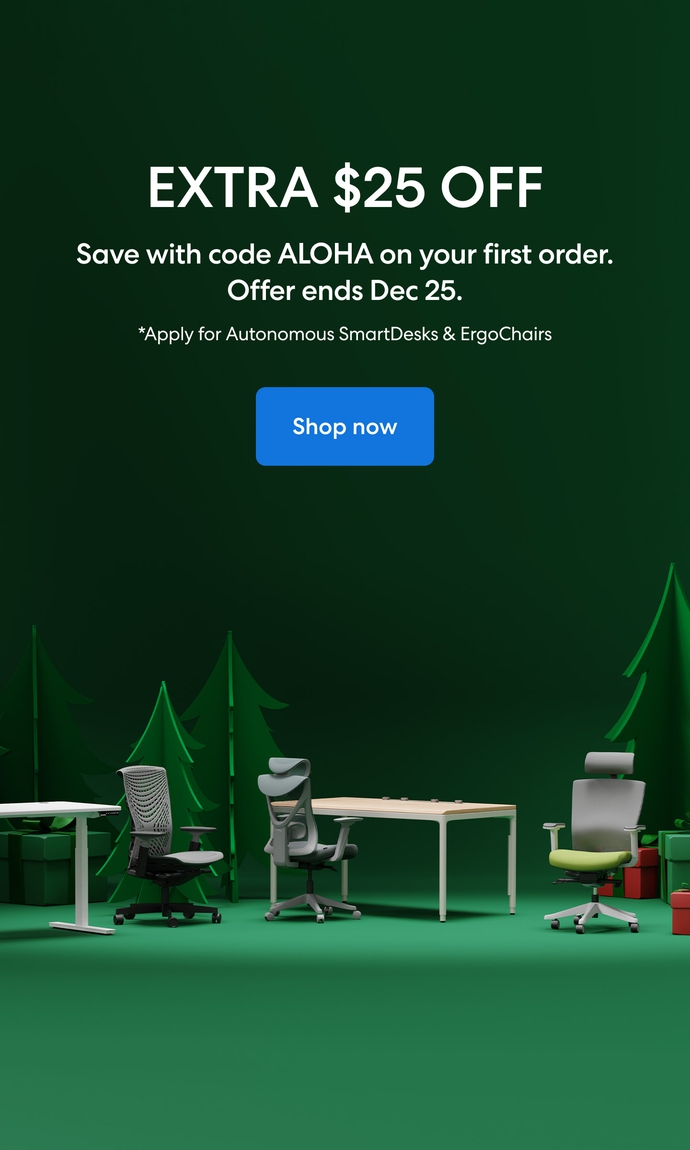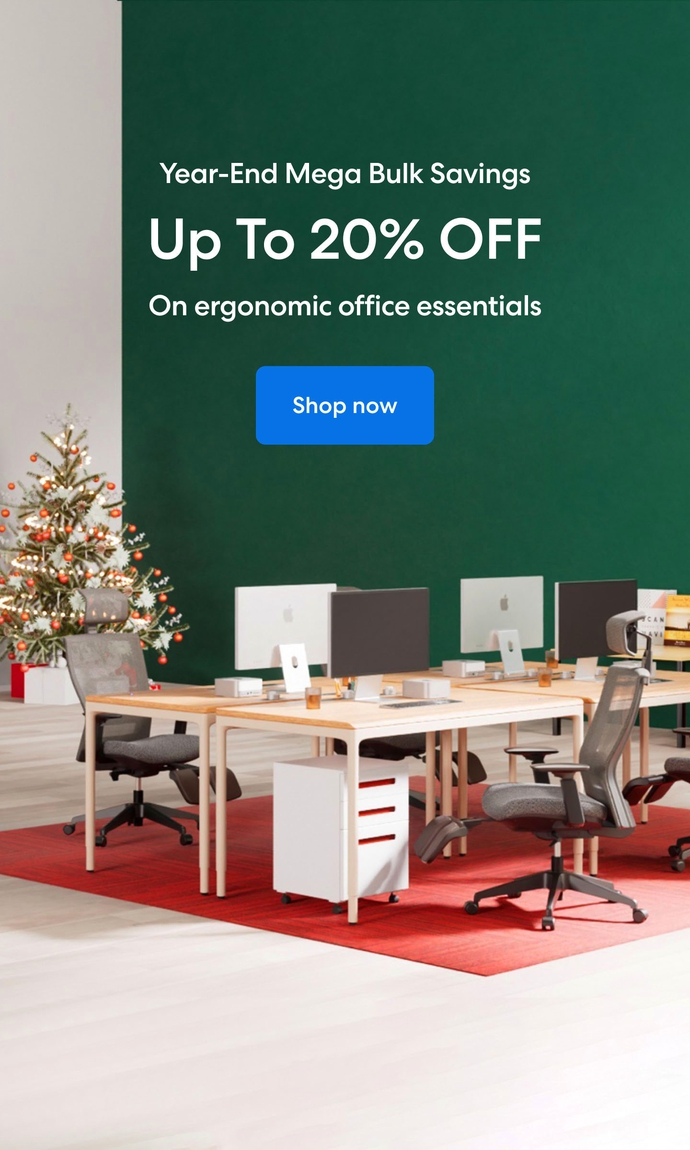 Subcribe newsletter and get $100 OFF.
Receive product updates, special offers, ergo tips, and inspiration form our team.