If gaming is your game, then you better be good at it!  Every gamer would love to set up his desk and gear up for the best results, trying to shoot down that spacecraft or beat that big monster looming over you.  Well, if only it weren't for the exorbitant costs of gaming set-ups, one would be able to change and manage the fun associated with it.
Costs are one thing, and then there are so many games in the marketplace that you just can't be changing from one set-up to another frequently! But, of course, you can! Unless you are talking about just the physical elements like monitors and wall art or small little figurines.  Read our reviews on gaming setup ideas.
So here is a list of hacks that you can consider which are not expensive and yet can be done with a low less budget. Some of these can be managed as low as under twenty-five dollars, and you can make some of them out of clutter at home. Some of them don't require any investment except your time and effort.
Don't be worried as we get you the best and affordable gaming desk setup hack! So let's begin!
10 Gaming Desk Setup Hacks for Every Gamer
Make your choice from the ten best hacks we recommend to make the most out of your gaming experience.
Hack 1 - Maintenance
With a computer system and many accessories around, you are seeking the best performance from them. You do not want a tiny little thing like a stuck key on a keyboard or a joystick keeping you away from winning the next move just because there was dirt and fluff in it.
It is important to clean your keyboard and gaming desk accessories for dust and dirt or Cheetos chips that have fallen off while snacking or more. You can opt for a microfiber cloth or a special brush that is used for electronics. Why? Their bristles are soft and often don't break and fall onto your systems while cleaning. Instead, opt for pen-shaped brushes that have different and retractable bristles.
Hack 2 - Cable Management
Figuring out the best gaming PC desk setup hack? With loose or extra cables lying around, you could be adding to the clutter you have. Wires could also loop you as you stand to play your next move, causing you to lose and have an accident. The best is to use cable organizers or if you don't want to spend, use corded hangers available at most homes to fix the issue.  Don't miss using a staple gun that you may already have or zip ties to put the cables together.  Simple solutions with low costs!
They may not be the best thing, but you sure save on money as you set up an L-shaped gaming desk. Some folks prefer to use black metallic binder clips that one can easily procure or have handy at home. Place the cable and clip it to your tableside to manage the cables.
Hack 3 - Headphone Hangers
Most gamers realize the importance of hanging up their headphones. However, some may yet be leaving it on their desktops lying around, making it look dirty. You could also be cluttering up your desk, unable to operate your gaming controller as you play the next game. One of the best gaming computer desk setup hacks is to consider a corded hanger. Fix it up under the table or over the table to rest the headphones. 
Hack 4 - A Foot Hammock
How about some rest for your tired feet as you play?  Nah, you don't have to buy expensive stuff.  You can make it at home or buy a less expensive one from Amazon. It is a super effective gaming desk setup hack. Most folks DIY at home with an old piece of cloth and some strings. Once added under your table, with your feet resting, your lower back also is relieved of pressure. So now you are set to play with renewed and higher energy.
Hack 5 - Garage Sales
An old one, but what do you expect people to buy from here? You could get lots of stuff, including guns, leather belts, posters, wall hangings, paintings, or more to add to your gaming theme. Add them to your walls, or decorate your room with them to create an overall experience.
Hack 6 - A Framed Poster
Creating the right environment? Add posters of your favorite actors, spaceships, or mountains to add to the room's environment. Get that look that conveys and makes you feel into the game. Want a less expensive item? Scroll through RedBubble, Fiverr, or more for simple and artistic stuff.
Hack 7 - Lighting
Most gaming is about the ambiance you create with lights. Lighting is such an interesting gaming desk setup hack. Choose from a simple to colorful set of RGB lights for your RGB gaming desk.  Easily available on most eCommerce sites like Amazon, you can get them for under ten dollars.  Some gamers prefer to use a combination of blue and green, orange, and teal, depending on what game you're playing. Keep it simple to be able to switch between color lighting themes. 
Hack 8 - Remote Operations
When playing a game, don't you wish you could just press a remote button to change the lighting, manage the air conditioning, and more? Instead, get most of your set-up, including switching on and off for multiple monitors, lights, music, and more, to be operated by your cell phone. With this ease, you can easily concentrate on your games.
Hack 9 - WallPaper Engines
Well, you don't have to be stuck with your wallpapers that are custom-built as you buy your computer system. Go for any wallpaper engines that you can get a subscription for. A gaming desk setup hack is to remember to use the trial versions first to explore the range of wallpapers they have.
Some gamers prefer to keep switching their wallpapers on multiple monitor computer desks. Some like to have a movement on the screen to make it feel real, like a waterfall, under the water, clouds forming, and more. So take your pick to get rid of the monotonous ones that you see everywhere.
Hack 10 - An Ergonomic Set-up
As a gamer, you do not want to spoil your health for the love of your games! So get yourself a gaming table hack by using an adjustable standing desk. These desks allow you to raise or lower your desk as you play some games standing and some sitting down – the choice is yours. What does happen is that the blood flow in your body energizes the lower back, avoiding stiffness and more, keeping you healthy.
Don't miss our review of the DIY gaming desk.
Summary
Whatever be your game, you sure don't want to slow it down. So keep adding different hacks as you change the game's theme with affordable potions to enjoy and win!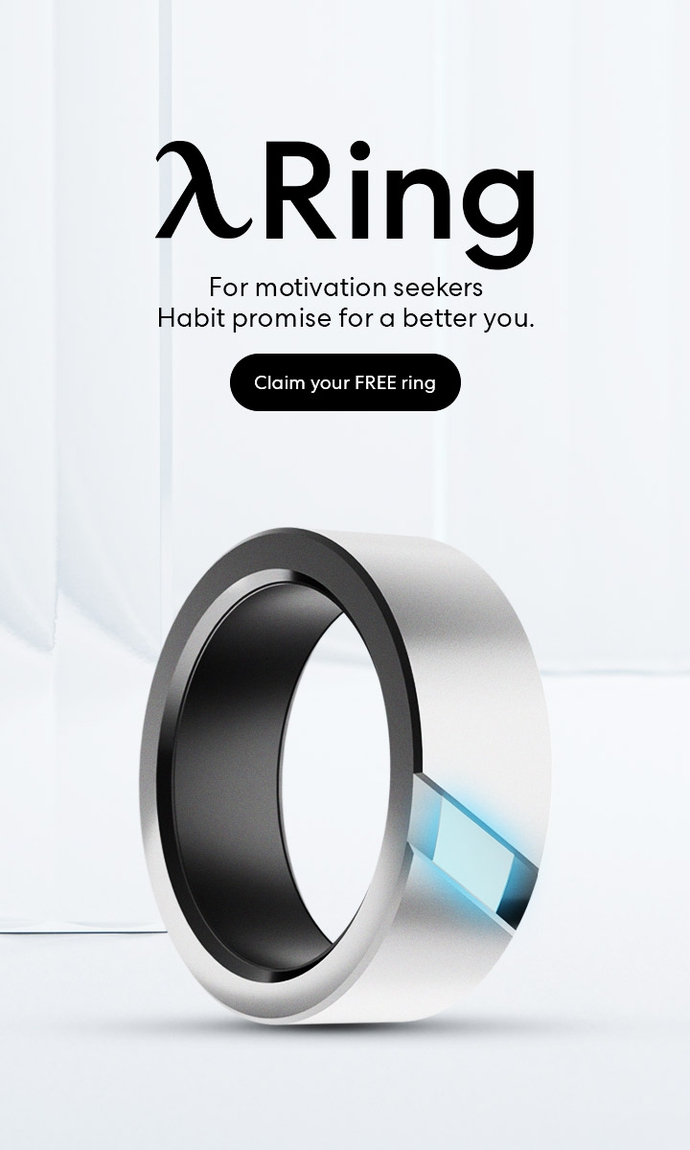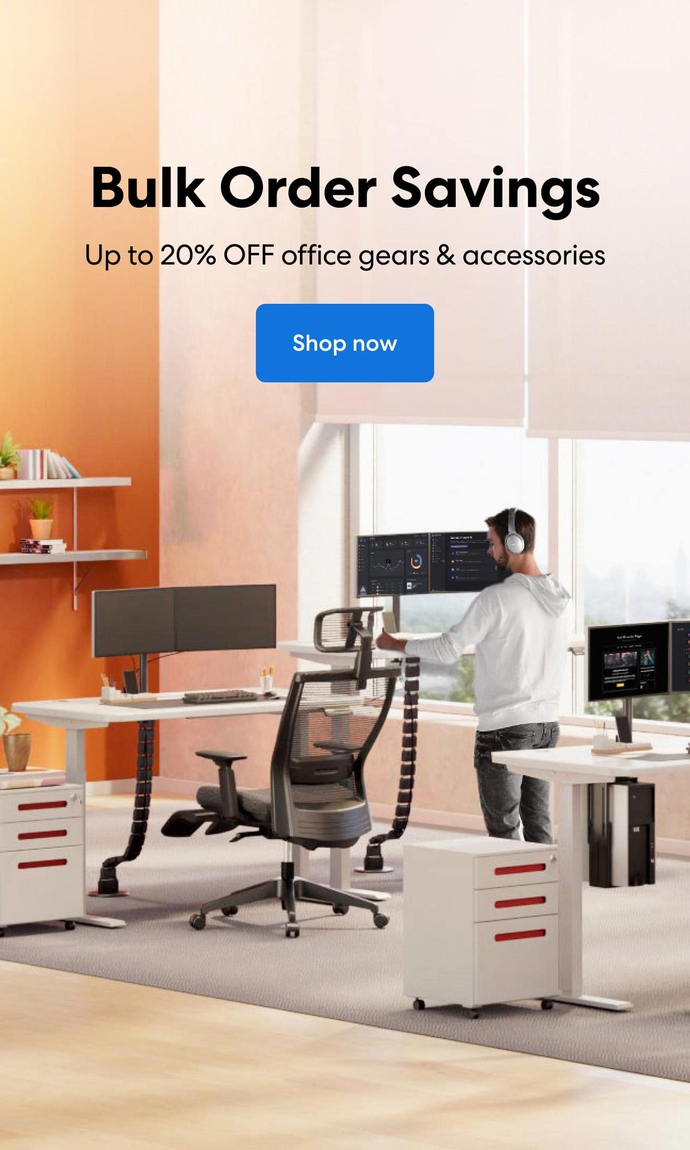 Subcribe newsletter and get $100 OFF.
Receive product updates, special offers, ergo tips, and inspiration form our team.