Workplace Inspiration
10 Light-Filled Tiny House Design Ideas for Comfortable Living

Autonomous
|
May 26, 2023
953 Views
The potential of tiny houses has sparked a nationwide craze. Many first-time homeowners may now afford a tiny house, either prefabricated or built from the ground up. Tiny houses are more than what meets the eye; they're part of a rising push toward more eco-friendly housing.
However, it is a considerable challenge to create a tiny house and make the most of its limited space. The following are ten creative tiny house ideas that will allow you to maximize your compact area. So let's find out about them.
What Exactly is a Little House?
A tiny house is a very small house, typically measuring in at less than 400 square feet in size. Tiny houses are better for the environment than larger dwellings because they consume fewer resources and produce less waste during construction. They often offer the same conveniences as a standard house but in a more compact layout.
Tiny houses are less expensive to build and transport since they can frequently be assembled on pre-existing foundations or trailers. They provide an alternative, efficient way of life ideal for people who want to reduce or simplify their lives.
Ideas for Designing a Small Home
The vast majority of tiny house residents make the lifestyle choice to be more environmentally friendly. Depending on your needs and resources, you may turn practically any little area into a tiny house, such as a minivan, garage, pool house, train cart, or tree house. The following are some unique tiny house design ideas for you:
Contemporary Prefab Homes
Prefab guest houses are an excellent option for individuals who would like a contemporary, stylish, well-planned, and opulent dwelling at a fraction of the cost of a conventionally sized contemporary home. If you want to save time and money, choose this prefabricated tiny house idea over a more personalized version.
You can use it as an office, an extra bedroom, or even a short-term Airbnb rental if you don't plan to use it yourself.
We love the modern design of the StudioPod; it has all the plugs and outlets you'll need for climate control and electricity, as well as three different color temperatures for its mood lighting. You can simply use it for whatever purpose you can think of by plugging it in.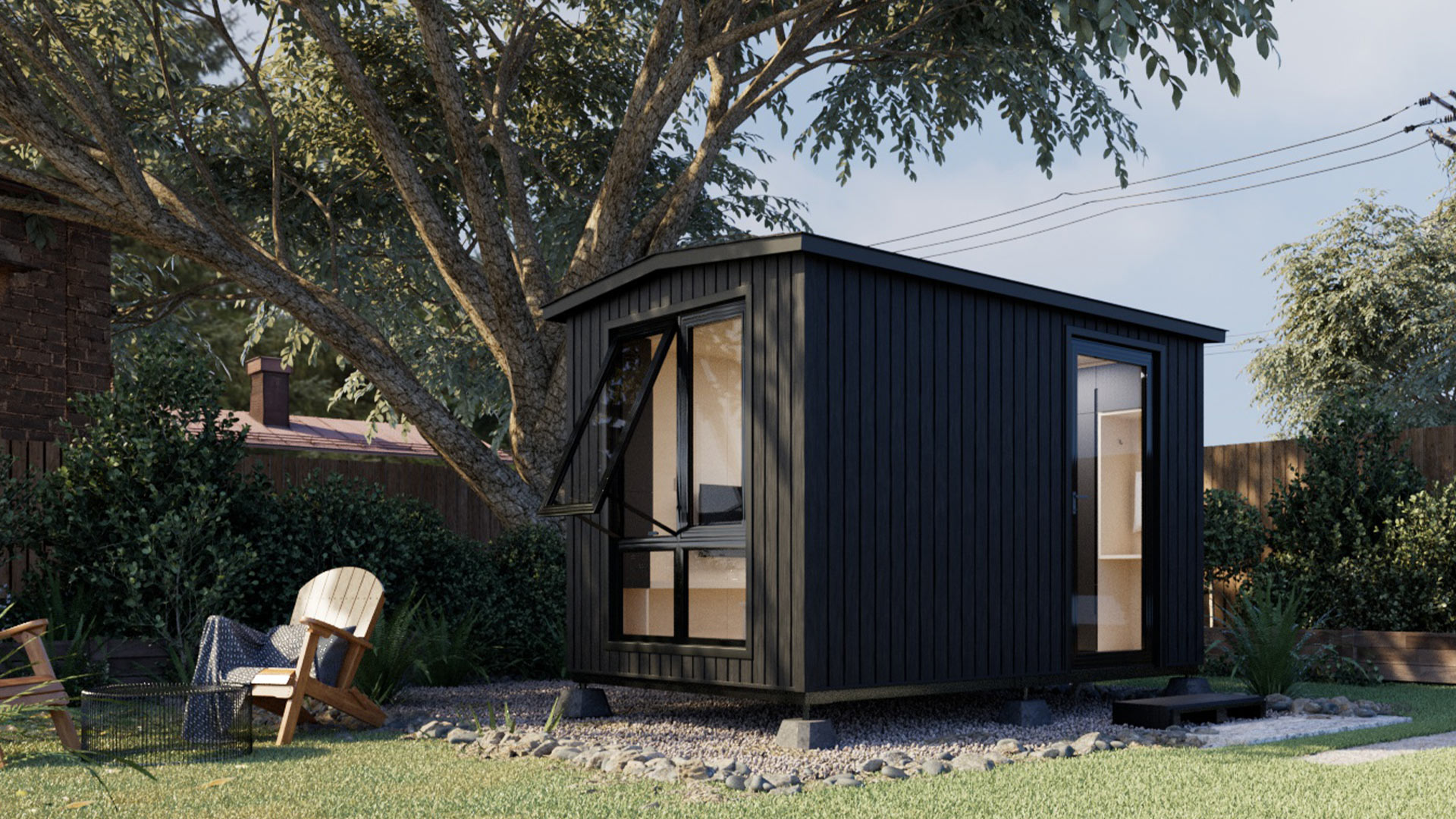 Dimension
8'4"W x 12'6"L x 9'10"H
Floorspace
105 square feet
Ceiling height
7'3"
Weight capacity
2.9 tons
Pedestal
18"W x 43"L x 7"
Window & door material
Powder-coated aluminum,  5/16" tempered glass
Material
Siding: plywood 1/2", steel frame, honeycomb paper, plywood 3/8", bitume, housewrap, vinyl siding
Roof: roof shingles
Floor: plywood
Pedestal: steel frame & wood plastic composite
Electrical devices
RCB, Wall outlet, Ceiling light switch, Ceiling light, Ventilator switch, Ventilator, Ethernet wall port, 66ft power cable with 2 connectors
Include
Optional: Cabinet, Desk, Small & Big Bookshelf, TV Shelf, Foldable Sofa Table, Convertible Sofa Bed. Always included: Electrical Cabinet
Power input
Maximum voltage : 110V AC (US standard)
Maximum current : 25A
Maximum power dissipation : 2750W
Home Shed
The home shed or small pool house can be the perfect place to set up your tiny house, and you'll have a compact, safe haven for yourself.
The renovated area might also serve as a guesthouse or be rented to generate additional revenue. Alternatively, you might also use the renovated space for your backyard guest house.
This small tiny house design idea might provide a comfortable environment where you can experiment with fewer possessions. If you have young children, elderly parents, or other relatives living with you and you all want some privacy, this shed house idea is best.
Minimalistic Kitchens
If you're looking to simplify your life and clear your mind, a minimalist kitchen is a fantastic place to start. Minimalist kitchens are all the rage this year, from those with all-white color schemes and minimalist hardware to those with sleek, contemporary cabinetry and equipment.
Minimalism works well in any kitchen, but it shines in smaller houses. Maintaining a neat and uncluttered appearance is a unique tiny house design that might give the impression that your small home is more spacious than it actually is.
Adaptable Staircases
Traditional stairs take up a lot of space, making incorporating them into a small home difficult. Hence, many individuals believe they will need to start using a ladder in their tiny house, but this is not always the case.
There has been a recent uptick in the practice of storing books and other ornaments in the nooks created under staircase steps. The "Tansu" staircase design, which takes its inspiration from traditional Japanese architecture, is another viable alternative. This smart layout is a great DIY house kit because of its concealed storage space.
Movable Mini House
If you're looking at purchasing a tiny house, you're probably seeking a more adaptable, unique, and exciting way of living. Why not push your options further by purchasing a tiny house on wheels? It's not just that you have more options for where you live in a tiny house on wheels; you will also have additional unique tiny house design options within your budget.
Optimizing the Use of Vertical Space
Designing a small space can be difficult. Yet, using the vertical dimension is a wonderful method to utilize available space and enhance storage.
Putting shelves or cabinets on top of the wall or the ceiling is a creative house idea. This method can simultaneously accomplish both goals by adding vertical dimension and usable space.
A loft bed is another choice because it allows more room on the ground level. It is a great space-saving option for small apartments since it allows for more floor space below the sleeping area.
An Aquatic House
Floating homes make fantastic small homes. Converting a boat into a home is another viable small house design idea with one bedroom. Houseboats are mobile homes that may be docked anywhere with a waterway view.
Rows of houseboats provide a distinct neighborhood and way of life. Waterfront dwellings aren't for everyone, but they're perfect for watersports enthusiasts who value portability and spend most of their time immersed in the aquatic environment.
Bring in the Sunlight
Having many windows in a small house kit helps provide the impression of more room and light. You may increase the amount of natural light that enters your home by installing wide windows or skylights. Doing so will make the space more pleasant and improve the tiny house as a whole in terms of style.
Another creative tiny house idea is to use light-filtering window coverings like blinds or drapes without sacrificing privacy. These window coverings let in light and privacy for your little apartment.
Color Schemes That Are Bright and Airy
To make a tiny room appear more spacious and open, paint it in light, bright colors. Painting the walls a light hue, such as white, cream, or pastel, is the best small house design idea with one bedroom. These tones will make your little apartment feel more open by reflecting light from the outside.
Colorful accents, including pillows, rugs, and artwork, help give a room personality and coziness. Because they reflect light and give the impression of more space, mirrors are a great accessory for a cramped apartment.
Be Comfortable Outdoor
Having a connection to nature and a larger living area is possible through outdoor living. Make the most of the outside of your home by installing a patio or backyard guest house. This small tiny house design idea will provide more room to live in and clarify the connection to the outside.
Think about creating a tranquil space by planting flowers or a small garden. One great method to make the most of your limited square footage and establish a serene abode is to design your tiny house with outdoor living in mind.
Final Thoughts
Since the popularity of small houses continues to grow, there are now more alternatives than ever for decorating the inside of these compact homes.
We have enlisted ten light-filled tiny house design ideas above to help you live your minimalist lifestyle peacefully.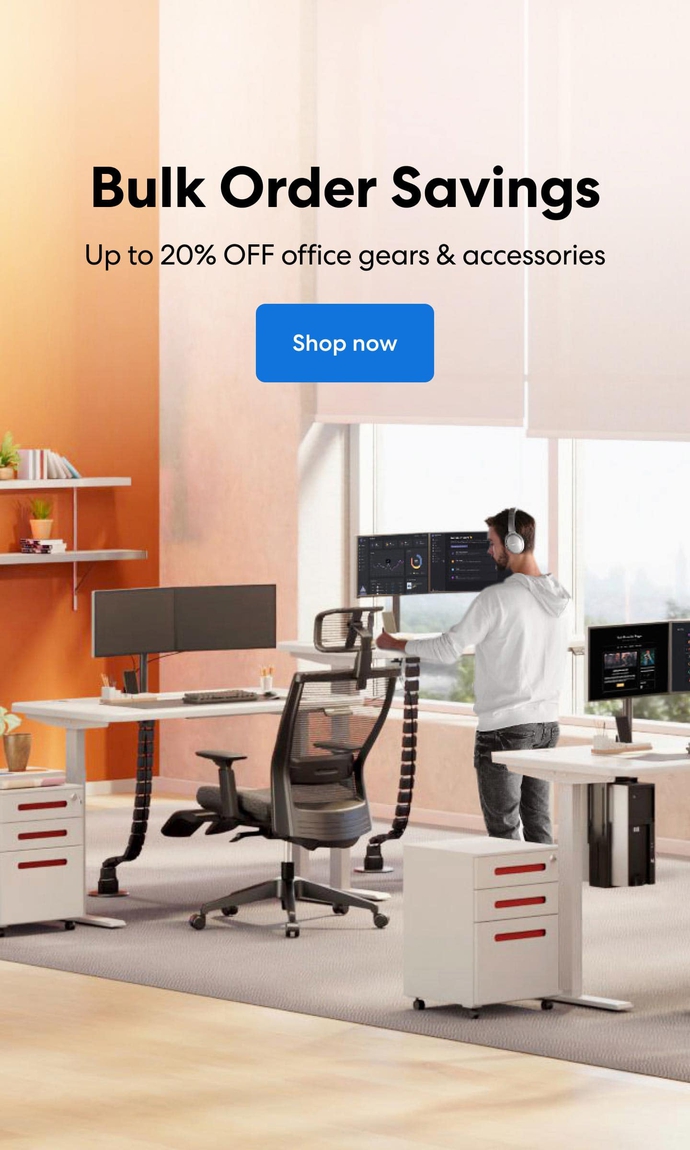 Subcribe newsletter and get $100 OFF.
Receive product updates, special offers, ergo tips, and inspiration form our team.