Among the most frequent musculoskeletal disorders affecting office employees is back discomfort. Even if you have access to a sit-stand desk, working in the same position for long periods might cause complications. The musculature in your legs and back might get tense whether sitting on a chair or even standing, putting more strain on your joints.
Lower back stretches are a much more direct technique to manage these concerns than using a standing pad or taking frequent breaks. Office chair exercises can help to alleviate back discomfort and improve mobility. In this article, we will explain ten great back stretches, whether standing, sitting, or lying down.
List of The 10 Best Lower Back Stretches to Reduce Pain
Lower back exercises can help relieve and minimize lumbar discomfort. It could also serve to reinforce the muscles of the core, legs, and arms. According to studies, exercise also boosts blood circulation to the lower spine, which might help alleviate tightness and boost the immune system.
We will now show you how to execute ten stretches for lower back pain that can help you improve your lower back, as well as help manage your pain and discomfort:
1. Stretch your trunk while standing
Per our

spine alignment exercises, standing with your feet shoulder apart is a good place to start.

Support yourself by placing your hands on the lower back.

Lean backward, arching your lower back, till you feel a moderate stretch in your stomach muscles and a little weight in your lower spine.

Hold for a few moments as an effective range of motion workout, but accomplish 10 repetitions every session.
2. Stretch your quadriceps & flexor while standing
Hold on to your workstation for assistance when standing, and place one foot on a seat behind you.

Ensure your foot on the floor is directed forward and your knees are slightly bent.

While clenching your glutes, slowly thrust your pelvic region forwards.

You may feel a pull across the front of your hips and thighs. Hold for 10 seconds and repeat.
3. Stretching the Lateral Trunk While Sitting in an Office Chair
Raise one arm above your head from a

sitting posture.

For further support, put your free hand on your thighs.

Lean-to the contrary direction slowly till you flex down the side of the backbone.

Continue doing it 3-5 times on each side after holding the stretching for 15-seconds.
4. Stretching from the Knees to the Chest While Seated
As a part of

sitting leg stretches, lift one knee as if jogging till you can grasp it with your palms while sitting down.

Raise the bent leg to your breast with both palms till you feel a nice stretch in the lower spine and hips back.
5. Stretch your Hamstrings While Sitting on an Office Chair for a Tall Person
As a part of

sitting sciatica stretches, place your heel on the ground with your knees upright when seated.

Lean forwards gently till you feel a stretch below your quadriceps.

To concentrate the stretching on the hamstrings, hold your lower spine straight.
6. Figure 4 Seated Stretch
Put one leg atop another on a seat so that your leg sits over the opposing knee.

Put one palm on the crossing leg's knee.

Lean your body forward when gently rubbing on your bent knee till you feel a slight to medium stretch in your hips and buttocks.
7. Stretching a Single Knee to the Chest
Slowly raise one leg toward your breast while resting on your back.

Gently lift the right knee towards your breast with both arms (above or beneath the knee).

You may feel a slight stretch in the lumbar region, hip, or buttock.

Continue 3-5 times on every side after holding the stretching for 15-20 seconds.
8. Stretching from the Knees to the Chest Twice
Slowly raise both legs to your breast while resting on your back.

Gently bring the knees up against your chest with both arms (on top or beneath the knee).

You may feel a slight stretch in the lower spine, hip, or buttock.
9. Stretching the Supine Piriformis
As you performed with the solo knee to breast stretch, carefully raise one knee towards your chest while resting on your back.

Hold the knee between both hands and gradually move it over your body towards the other shoulder.

You may feel light to medium stretch in the lower spine, hip, and buttocks.

Practice this exercise 3-5 times on each side after holding the stretching for 15-seconds.
10. Prayer Stretch on the Sides
Begin on your bent knees, except place your hands around one side, as in the praying stretch.

Gradually reduce your hips until you experience a mild to medium stretch in the contrary direction of your middle and lower spine.

Extend your arms to the contrary direction and extend again to extend the other side.

Cycle 3-5 times on every side after holding the stretching for 15-seconds.
Sum Up

You may have back discomfort while working, even though you spend most of your time remaining seated or standing. Switching positions, resting, strolling, and following those above best lower back stretches are good strategies to relieve stress, but doing the stretches discussed in the article will increase your mobility and lower your risk of back injury.
Furthermore, you can improve your posture with the greatest ergonomic seats and the quality office seat for back discomfort. We have faith that purchasing the finest desk chair for back problems is an intelligent decision. If you're a multimedia creative, you certainly spend a large chunk of your day working in an office or in front of a computer, whether it be for your work from home office or your corporate studio.
Yet, health experts advise in contradiction of sitting for lengthy amounts of time, particularly since the way we keep sitting and what we remain seated on can amplify the harmful consequences of an unhealthy lifestyle.
Autonomous is a wonderful place to go if you're looking for the greatest ergonomically designed office chairs. It would help if you thought about subscribing to the Autonomous' employee purchase program for your employees. This program now gives amazing savings for anybody looking for modern technology at a fair price.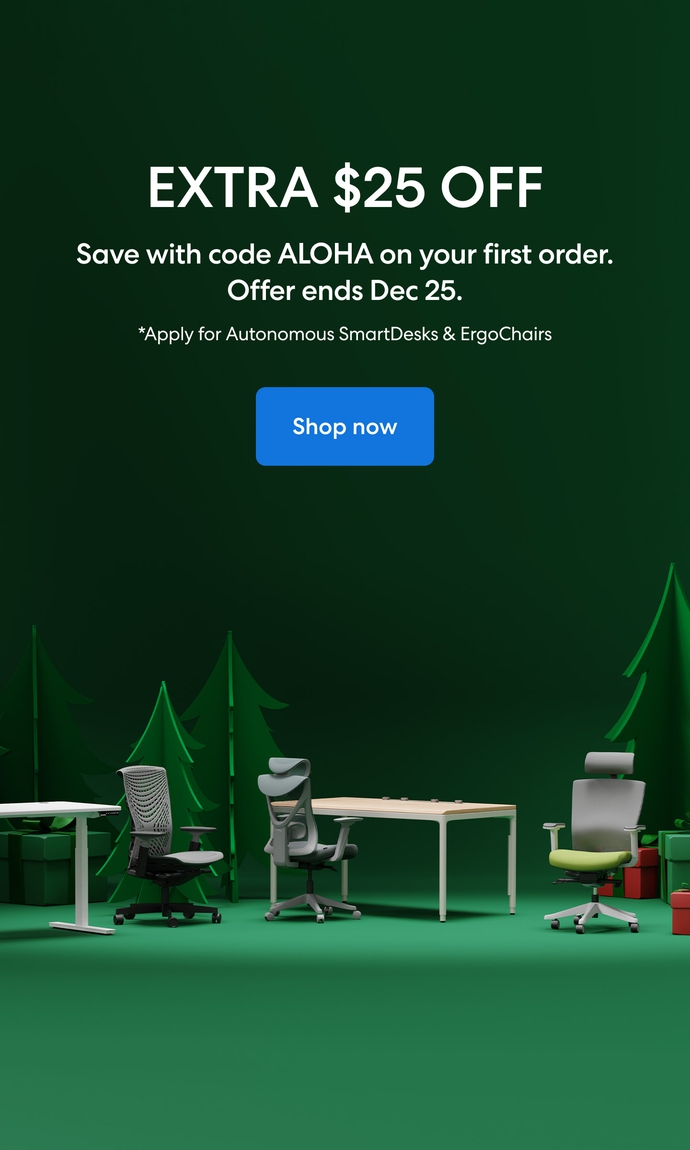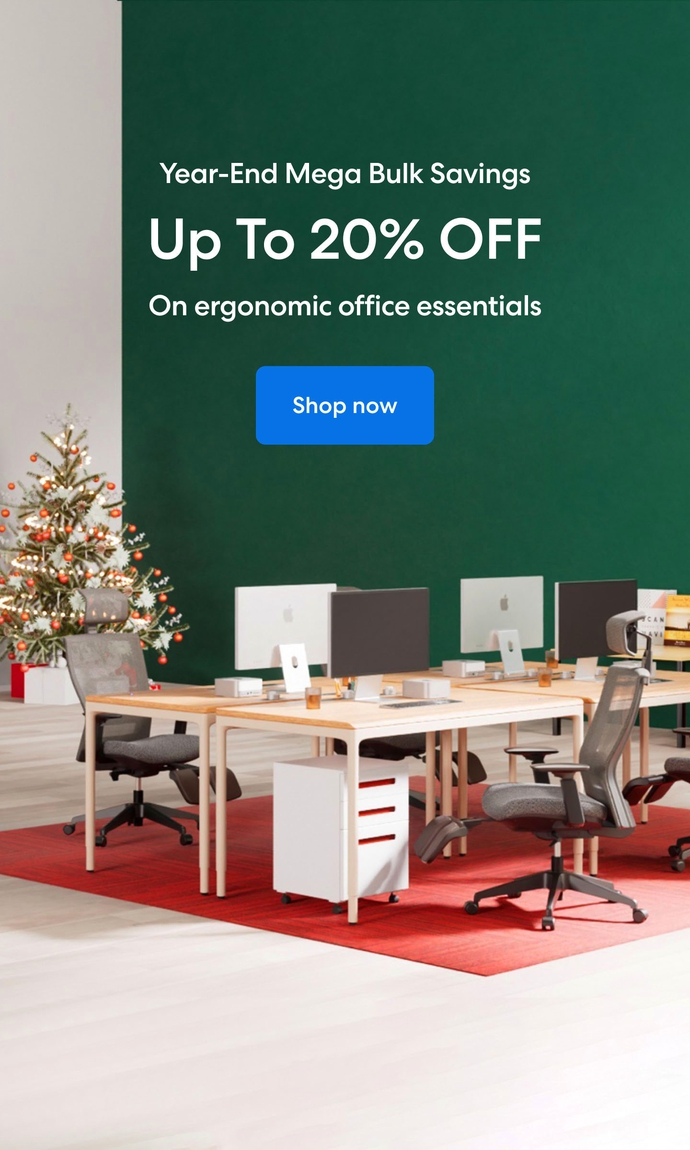 Subcribe newsletter and get $100 OFF.
Receive product updates, special offers, ergo tips, and inspiration form our team.