Workplace Inspiration
10 Reasons Why Minimalism is Trending Worldwide

Autonomous
|
May 26, 2020
11,536 Views
Although minimalism has been around for a long time, now more than ever it is a growing phenomenon and an international trend as the world we live in changes dramatically.
So why is this "back to basics" aesthetic so popular worldwide, not only as an aesthetic choice but as a general mentality and lifestyle choice? Here are ten reasons why:
1. Pandemic economy
The worldwide spread of COVID-19 has had a disastrous effect on the global economy. While some countries have been hit harder than others, unemployment is higher worldwide than ever before, and growing at an unprecedented rate both in the United States and abroad.
Because of growing uncertainty over the future, reduction in income, and tighter budgets, many of us have been faced with no choice but to identify what is essential, and what we can live without. In effect, minimalism has become the de facto lifestyle for many people who are struggling financially, even if they don't know it.
2. Environmental concerns
As much as the necessity of tightening budgets makes people minimalist without even realizing it, a growing number of people around the world have seen the value of minimalism as a way to combat waste and preserve the environment.
While there may be a long way to go before humanity learns to conserve its resources and reduce its reliance on single-use plastics, change starts with each of us individually. Adopting a minimalist lifestyle has implications that go beyond our personal life and permeate the environment around us.
3. Debt reduction
With the credit industry flourishing on the creation of debt and the repayment of loans with interest rates, many consumers are making the conscious choice to reduce their debt load by forgoing those big purchases that they can't actually afford.
Though many forms of debt are inevitable for most—college tuition, medical bills, car and home payments, and now emergency financial assistance due to the pandemic—there are certainly lifestyle choices we can make with a minimalist approach to reduce the amount we spend by focusing only on what we truly need.
4. Growing awareness of inequality
While income inequality and racial disparities have been a global phenomenon for centuries, it seems that the speed of information and the connectedness afforded to us by the internet is bringing more of these problems to light.
While there may be a plurality of opinions on why these problems persist and how to best resolve them, recent studies show us that up to 71% of people are spending less on things and more on people who struggle to afford basic necessities like clean food, water, and clothing. People are spending less at the mall, and more on causes they care about. As a result, they must make choices that are compatible with a minimalist mindset, rather than buying merely for the sake of buying.
5. Aesthetic preference
Since the 1960s, minimalism has had a profound impact on art and pop culture. The infamous artwork of Andy Warhol, for example, exemplifies the mundane and the simple aspects of life in a now-iconic art style whose influence can be seen in more recent works of art.
Beyond fine art, minimalism as an aesthetic has taken hold of the interior design industry, moving away from unnecessary embellishments and embracing clean lines, neutral color schemes, and furniture that serves less as a piece unto itself, and more as a blank canvas for whatever decorations and objects are more unique to you.
6. Advances in personal computing hardware/software
Leading tech companies like Google, Apple, and Microsoft have all adopted minimalist design aesthetics in recent years. Software has moved away from more skeuomorphic themes in favor of "flat" colors and gradients, simplified easy-to-read text and removal of unnecessary lines and "3D" effects. 
Computers and smartphones have, in turn, moved away from tons of buttons and switches toward more streamlined, unibody designs. Minimalism is en vogue in the tech industry now, more than ever, and that's something you can also see in minimalist office setups in many startups and tech firms.
7. The benefits of minimalism are highly sought after
Peace of mind, clarity, and focus are all purported benefits of a minimalist lifestyle. In what feels like an ever-changing and chaotic world, as well as increased awareness of the importance of mental health, minimalism is becoming a desirable and highly sought-after lifestyle and mindset.
Whether because of circumstantial necessity, coincidence, or perhaps a testament to its efficacy, it's remarkable that a philosophical and aesthetic approach first popularized in the 1960s is still experiencing such a strong rate of adoption around the world 70 years later.
8. Widespread online presence
The proliferation of information all over the world via the internet is also making minimalism take hold on a global scale. Minimalism can be easily read about and researched on numerous blogs and on social media.
Because of its growth in popularity online, many who might not have been exposed to the principles of minimalism are now encountering them even if they weren't looking for them. In the information age, trends like minimalism spread faster than ever.
9. Distributed workforce makes different lifestyles possible
As more people work from home, minimalism has become an increasingly attractive option for people to simplify their home offices and stay focused while they work from home. You can check out our blog, 5 Tips for the Best Minimalist Home Desk Setup, for ideas on how to incorporate minimalism into your work-from-home routine.
10. Decline in materialism
As the world moves away from excess and evaluates its true needs in times of pandemic and economic uncertainty, it is becoming increasingly important to abandon the practice of materialism in favor of seeking out the things that matter most.
Most millennials have reported preferring to spend their money on experiences rather than material possessions—a marked shift in priorities from young people just a generation ago. This, combined with economic necessity and environmental awareness, have all contributed to the rising popularity of minimalism.
Conclusion
While minimalism may be adopted at different rates and to varying degrees by individuals around the world, it's worth investigating why minimalism is gaining so much popularity, and how it might benefit each of us in different ways. Have you considered incorporating minimalism into your own lifestyle?
---
Read more...
7 Most Important Features for Your Smart Office
5 Tips for the Best Minimalist Home Desk Setup
Our Definitive Minimalist Desk Setup Guide
A Guide on How to Setup Your Green Home Office
A Guide on How to Create the Most Productive Desk Setup
Video ads for product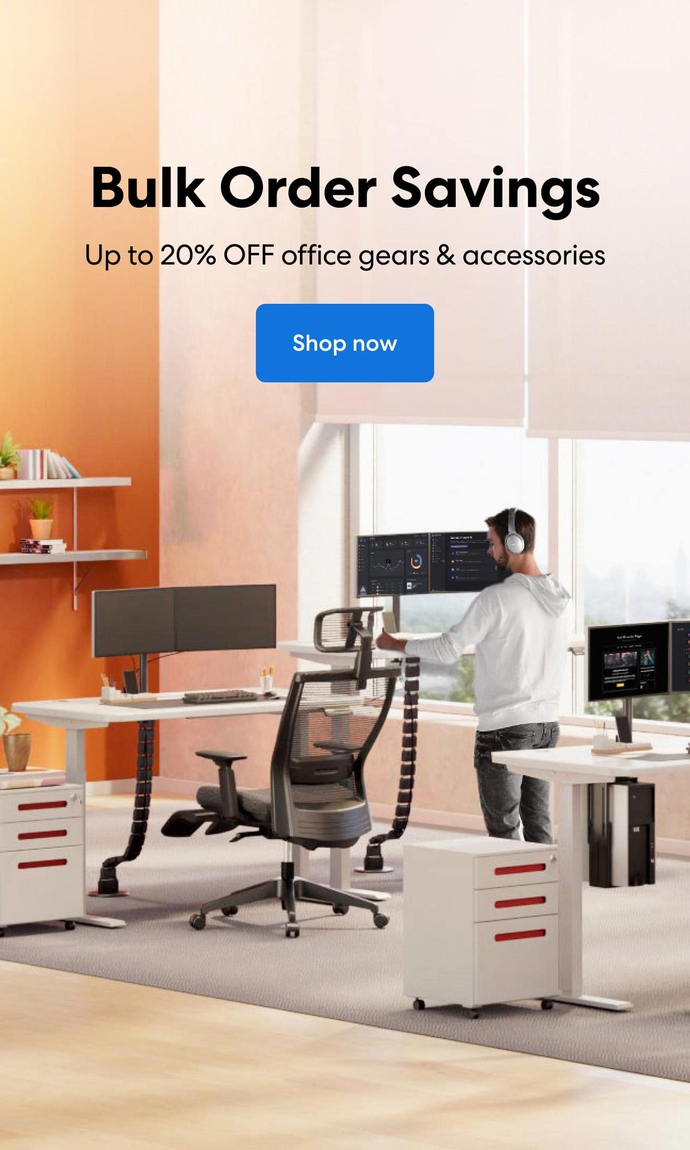 Subcribe newsletter and get $100 OFF.
Receive product updates, special offers, ergo tips, and inspiration form our team.