The sit-stand desk converter is a piece of hardware that sits atop your desktop and either raises or lowers your desk so that you may sit upright or stand at your workplace. They are much less costly and compact than complete standing workstations. A standing desk convertible peripheral, also known as a workstation riser, is great if you are not ready to spend on a complete standing desk or cannot replace your present desk.
If you've decided that an ergonomically designed sit-stand desk converter with an adjustable keyboard tray is suitable for you, you will have a lot of choices. Hence, it has become increasingly crucial to do your homework before purchasing any furniture item, or you might risk getting a version that isn't right for you.
Why Should You Use a Standing Desk Converter?
The debate about standing desks vs. converters is a long one. However, we are here to tell you some of why you should get a converter instead. You've probably heard about the beneficial properties of standing whilst working. However, you cannot remain standing for the entire day. It would help if you alternated between standing or occasionally sitting by utilizing a standing desk.
With this in view, you continue your search for standing desks. You concentrate on adjustable equipment since you need to change postures periodically. While browsing internet retailers, you notice various models to pick from. Their unique components and prices provide you with more alternatives. You can't help but think that buying one would be truly worth it.
You already have a robust conventional desk, for example. Your workstation is only appropriate for sitting and has a set height, unlike standing workstations. As a result, you consider the advantages and risks of constructing a temporary work platform. This entails locating appropriate products to stack atop your present desktop so that you may work comfortably while standing.
Novels, folders, crates, or container objects can be stacked. Will it, however, be secure? – No. An ergonomically designed standing desk converter may be the ultimate solution if substituting your conventional desk with such an adjustable-height standing one is not a choice.
You can transform your present sitting desktop into something like a sit-stand unit with a standing desk converter. There's no need to change it. It takes only a few seconds to set up. It's ready to use right out of the packaging, so you can start changing from either sitting or standing positions while you work.
List of the 10 Best Sit-Stand Desk Converters
A manually operated, DIY standing desk converter or sit-stand desk converter electric would be the next greatest option if you would not want to purchase or build a full-size workstation. Thus, we have reviewed different kinds of sit-stand desk converters for you to choose from.
1. Standing Desk Converter by Mount-It!
This is one of the best standing desk converters, making any workstation more useful and ergonomic. This converter is made to inspire you to keep moving more during the day by improving your wellness and lowering neck, spinal, and shoulder discomfort. The standing desk converter by Mount-It! has gas spring handles that quickly lift your desk table from 4.3 inches to 19.9 inches in seconds. For increased stability, the bottom rises upward. The 37.4-inch broad workstation area is suitable for double monitors or laptop computers. It is sturdy enough to hold up to 33 pounds.
2. Desk Converter with Anti Slip Pads
This desk convertor with anti-slip pads is made to better quality requirements, with a stronger welded steel body and a long-lasting laminated top. Users will be able to modify the elevation of their working environment with the push of a button. Working while standing increases productivity greatly. Therefore this desktop convertor is a convenient and portable option.
3. Height-Adjustable Keyboard Platform by Mount-It!
This Height-Adjustable Keyboard Platform by Mount-It! is 26.7 inches wide x 11.5 inches long, which gives you more than enough room for your input devices such as a keyboard and a mouse. It can also accommodate a 15.6-inch laptop. Standing during the day would speed up your metabolism, alertness, and efficiency, and so this height-adjustable desktop riser will assist you in doing so.
4. Mount-It! Standing Desk Converter with Gas Spring
This modern standing desk converter's gas spring-assisted lift system allows you to alter the elevation easily. It can easily accommodate your accessories and improve your productivity.
5. Mount-It! Extra Wide Elevation Adjustable Standing Desk Converter
This desk transformer by Mount-it! is customizable, making it one of the most comfortable options for most individuals. It's also more reliable and compact than rival converters. The Mount-It! sit-stand desk converter also has a large space where you may operate on two displays simultaneously.
6. Mount-It! Height Adjustable Laptop Tray
This laptop rack is suitable for classrooms, work, etc. The height-adjustable structure allows you to convert your workstation into a standing setup for improved blood circulation or pulse rate. You can improve the ergonomics of your office by angling your laptop to lessen neck discomfort, wrist, lumbar pain, and eye strain.
7. Mount-It! Electric Desktop Converter with Built-In USB Port
The Electric Desk Converter with Built In USB Port by Mount-It! is a great deal. It also has the technical specifications to compete with much more expensive converters, and therefore only a few drawbacks keep it from earning a top-tier ranking.
8. SmartDesk Mini Desk Riser with Autonomy
After all, plenty of the top-rated mechanical sit-stand desk converters—which still account for 99% of the industry's larger lift capabilities, have more surface area, arrive completely constructed, are significantly stiffer, and are therefore more certain to be more dependable in the long term. We suggest sticking with conventional lifts for the finest affordable conversions.
9. Desktop Riser Winston-E
Users of sit-stand desk converters already enjoyed the original version of this riser. With a quick electrical lift system, novel ergonomics, and a refined design, the "Winston-E" can easily enter terrain where no other riser has gone before: the top best risers.
10. Electric Standing Desk Converter Varidesk Pro Plus 36
The Varidesk Pro converter is one of our favorite products since it is sturdy, quiet, and very well designed. It is the greatest electric raiser under $500, and although it lacks the ergonomic adjustability of more expensive versions, it makes up for its overall performance.
Summary
Whenever you purchase a sit-stand desk converter, do not forget to check out autonomous offers, especially for the Autonomous Employee Purchase Program (EPP), a great discount initiative for employees who require a sit-stand desk converter right away. Moreover, they also offer EPP for Developers/Programmers, which is a discount, especially for their programmers.
Similarly, the Autonomous also offers EPP for government officials, teachers, and students. These discounts help you purchase your favorite products without worrying about your budget. The prices of all products become reasonable.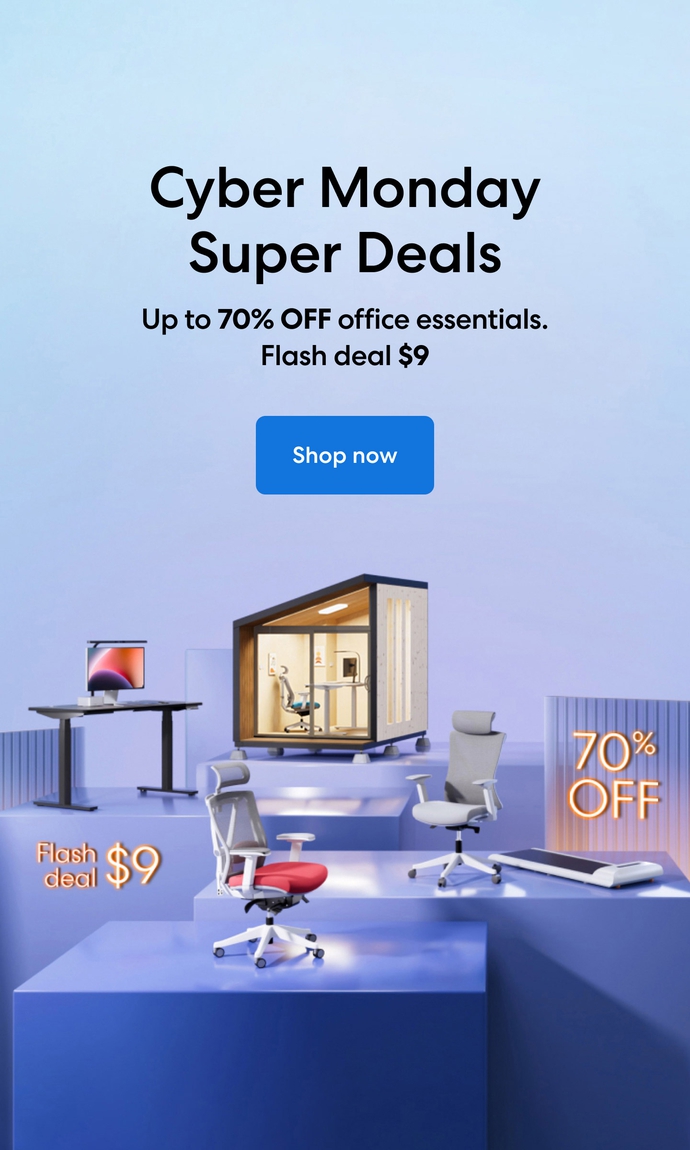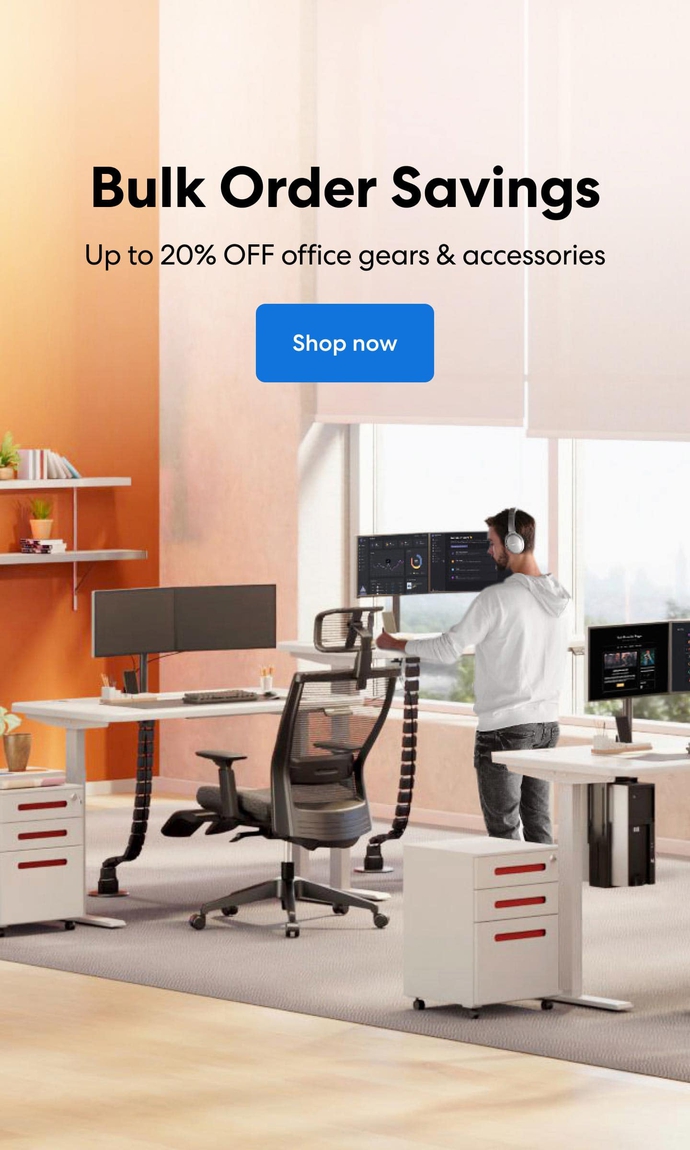 Subcribe newsletter and get $100 OFF.
Receive product updates, special offers, ergo tips, and inspiration form our team.