The future is upon us, and wireless charging has been taken wholeheartedly by consumers worldwide. It is instrumental in the remote office or hybrid work model environments as it provides quick, easy access to a wireless portable charger. That means office workers do not need to struggle with wires or cables that can break when inserting or removing them from the charging port.  
It has been a piece of technology and smart office device that has paved the way for larger-scale innovations to emerge from the Qi standard. There are already prototype universal wireless laptop chargers, so who knows what we may wirelessly charge next. 
Currently, owning a wireless power bank has become the new thing, with newer iPhone and Android devices supporting Qi-standard compatibility. Many Google phones support wireless power bank capabilities, and various other brands are hopping on the bandwagon soon. It looks like there is no slowing the technology down, and our future is looking to be nothing but electronically powered. 
You may wonder what a wireless portable charger is and how does wireless charging work? We discuss these details in the following two sections, so keep reading to learn more about wireless charging. 
What Is Wireless Charging?
This technology is also known as inductive charging and uses electromagnets to deliver electricity to portable devices. The electromagnetic induction creates a field of energy that can be absorbed by your phone, watch, and other devices. 
There are small energy-absorbing coils in devices that support wireless charging. It harnesses power from the magnetic field when the phone is placed on the charger. That's one of the best ways to charge a phone, as it provides a cable-free battery replenishing solution for the modern office. 
A great thing about wireless charging battery packs is that it only requires one cable to charge multiple devices. The cable is plugged into the wireless portable charger, and any device with a Qi standard coil can be placed in its magnetic field to start receiving power to the battery. 
That means that no matter if you have an Android or iPhone, the device still charges due to the industry-standard technology. This wireless technology can be used in hybrid offices or spaces where people share cool desk items or work areas. 
Now, let us show you some of the top wireless power banks for your phone in 2022 and tell you more about them. 
1. Lexon Wireless Charging
The Lexon Wireless Charging Bank is a product from Autonomous that retails for only $69. It has a 5000 mAh power bank, which means it can be used as a complete wireless charger for any compatible device.  
If you don't want to use it wirelessly, you can attach a USB-C or USB-A cable when it's in standby mode. A unique power management system and efficient thermal cooling keep the charger running optimally.  
The tests performed on this device are stringent, and the design process is meticulous, making the Lexon wireless charger a winner in our books. 
2. Belkin BoostUp Wireless Charging Stand
Although not the fastest charging on the market, the Belkin wireless charging battery pack delivers value for money. It is made from glossy plastic covered in a quality rubber that protects its internal components. 
The design includes a flat charging surface and a non-slip material, so it remains attached to the pad no matter the phone's angle. That means you can scroll through messages or emails while the phone remains firmly secured to the charging station. 
If you're looking for some stylish office desk decor, this can surely add the Belkin to your collection. 
3. Apple MagSafe Charger
This 15W charger is from none other than the massive technology giant Apple computers. Although not wireless by design, it does fast charge speeds to the iPhone 13 through magnetized charging. 
That means the device still requires a power source to deliver charging services, and it does not operate on a battery or power bank. 
Nevertheless, it is a perfect value-for-money charger with excellent quality specifically designed for the Apple range of devices. 
4. Apple MagSafe Duo
With a wattage of up to 14W and the ability to be taken anywhere you go, the Apple MagSafe Duo makes for the ideal portable phone charger. It has a minimalistic design and can charge multiple devices simultaneously, making it one of the best standing desk accessories. 
Using it in a meeting or breakroom where staff congregates is one of the most common uses of this device. The only downside with the Apple MagSafe Duo is that it's small in size and sells for around $129. That may not be the most affordable for some people, but you are guaranteed exceptional products from the Apple company. 
5. Anker Power Wave 15
This charger has a classy metal pad and a long-braided cord for durability and protection. It has 15W fast charging, which can power up a battery on the iPhone 12 within 10 minutes of it being empty.  
Unfortunately, it only comes in one color, but that shouldn't matter as it's minimalistic, but effective design can fit on any desktop. 
6. Aukey 10 W Wireless Charger
The Aukey wireless charger is capable of 10W charging and comes in a non-intrusive low-key design that is modern and minimal. Even though it's a 10W charging device, it still charges at relatively fast speeds and can satisfy any charging requirements. 
It's good to note that extra power is provided to the unit when plugged into a wall socket. A pleasant soft TPU coating protects your glass phone from sliding off and falling. 
If you are someone looking for a low-profile wireless battery charger for your ergonomic desk, this may be the perfect one for you. 
7. Anker 10W Wireless Charging Stand
The Anker 10W wireless battery charger is an inexpensive, no-frills model ideal for people who don't want something too complicated. It is not the fastest charger on the block, as it charged the iPhone XS Max's 3.174 mAh battery rather slowly, but it's likely to power the smaller iPhone 8/9's faster. 
If you repeatedly pick up your phone during charging, this might not be the one for you, but it could work, especially if someone places their phone to charge at the best side overnight. 
8. Morphine PowerStation Hub
The Morphine Power Station Hub can charge up to four devices simultaneously, making it great for businesses that share amenities. It is a little on the pricey side and only offers 5W of charging power, but that doesn't make this a great charger. 
Besides charging wirelessly, it includes three ports that can charge USB 1.0, USB 3.0, and USB-C. When the battery needs recharging, the device can be plugged into a socket. 
Coming in at $99, it is one of the more expensive chargers on this list, making it a more niche solution for people with cash to splurge. 
9. Belkin Wireless Charging Dock
Belkin manufactures well-designed charging docks and other electronic products; this station is no exception to that. It is handy for Apple watch owners as it can quickly charge up multiple devices, plus a smartwatch at the same time.  
The stand comes in a classy off-white and looks similar to most of Belkin's chargers in its range. A matte finish on the pill-shaped base and a devoted lip protects your device from falling. 
Furthermore, the handy magnet base helps to keep smartwatches or phones secure when charging at any angle. These wireless charging banks are limited to Apple devices and seem to charge them the fastest. That means if you are an Android user, you may be required to look somewhere else to find a quick charging solution. 
10. Samsung Wireless Charger Pad
The original Samsung wireless charging pad has an LED that shows when the device is charged and a self-cooling fan for when things get heated. Its fan can keep it cool in a humid climate or when the product is used extensively. 
You get a 7.5W fast charging solution made distinctly for Apple and Samsung, supporting 5W for other devices. It's a bit pricier than the competitions, but there is some great peace of mind if you don't bother paying a little extra. 
11. Yootech Wireless Charger
Although not the faster charger out there, it is one of the cheapest on this list. The Yootech wireless charger has a simplistic design that remains attractive and minimalistic at the same time.  
A green ring LED surrounds the matte charging surface and lets you know once the charging is complete. Luckily, it switches off shortly after the powering cycle so that you aren't disturbed when getting your beauty sleep. The charging time could be a little quicker for the price, but it's hard to complain about the value you are receiving. 
12. Rapoo XC100 Wireless Charging Pad
Rapoo XC100 wireless charging pad is a cheap and cheerful device with a power output between 7.5W and 10W. It has a charging status light indicator, making it easy to know your battery's level. 
Even though it may not be the fastest of chargers, it gets the job done correctly and without the requirement of cables. 
13. Moshi Otto Qi Wireless Charging Pad
This is a powerful 15W wireless battery charger with an intelligent fabric exterior that should be on any executive's desk. Unfortunately, the surface can make this device a bit of a dust magnet, but you can get rid of dirt daily if you use the cleaning cloth provided. 
What is excellent about this charger, in particular, is that it can charge through cases of up to 0.2 inches, making it great for people who use more rugged phone protection. 
Why Would You Want Wireless Charging?
Well, besides the convenience of not using a cable to charge your phone, wireless charging gives you the ability to power multiple devices at once. Some chargers can create enough magnetic energy to power four or five different phones at once. 
The future is upon us, and many people have started to work remotely, which has seen some looking for more ways to keep their workspace neat. Using wireless charging with a standing desk, for example, eliminates the need for extra wires that can get in your way. 
Of course, if you are clever, you can use a cable tray system from Autonomous if you have a wireless charger that must remain in the plug socket.  
No matter how you look at it, a wireless charging pad can be hugely beneficial and can even boost productivity. It gives you an easy and intuitive way to charge your phone on the go without the worry of fumbling with cables or wires. 
What to Know When Using Wireless Charging Products
Being aware of the do's and don'ts of wireless charging products is crucial to the device's longevity. Ensure that you use the device's cables when connecting it to the wall socket, or you may be on the other end of a power issue. 
It is not uncommon for people to use the incorrect cable, which results in the device failing to work afterward. 
Once you have received your new wireless charger, it is recommended to charge up overnight for the initial powering. Even though there is little power in the battery pack, it should still be fully charged before the first use. 
When transporting a wireless charging pad, you need to handle it with care by placing it in the box provided with the product. That is especially important if used in multiple offices or on different floors in a building.  
If you care for your wireless charging station, it can provide you with years of service and reliability. 
Conclusion
Wireless technology has taken the world by storm and has been the new craze in remote and traditional offices worldwide. These devices are helping people charge their phones effortlessly using electromagnetic field energy. Some of these chargers have incredible power and are great value for money for any remote worker. 
Can you believe how far we have come with technology? With the adoption of wireless charging worldwide, we are bound to see more innovation in the field coming soon.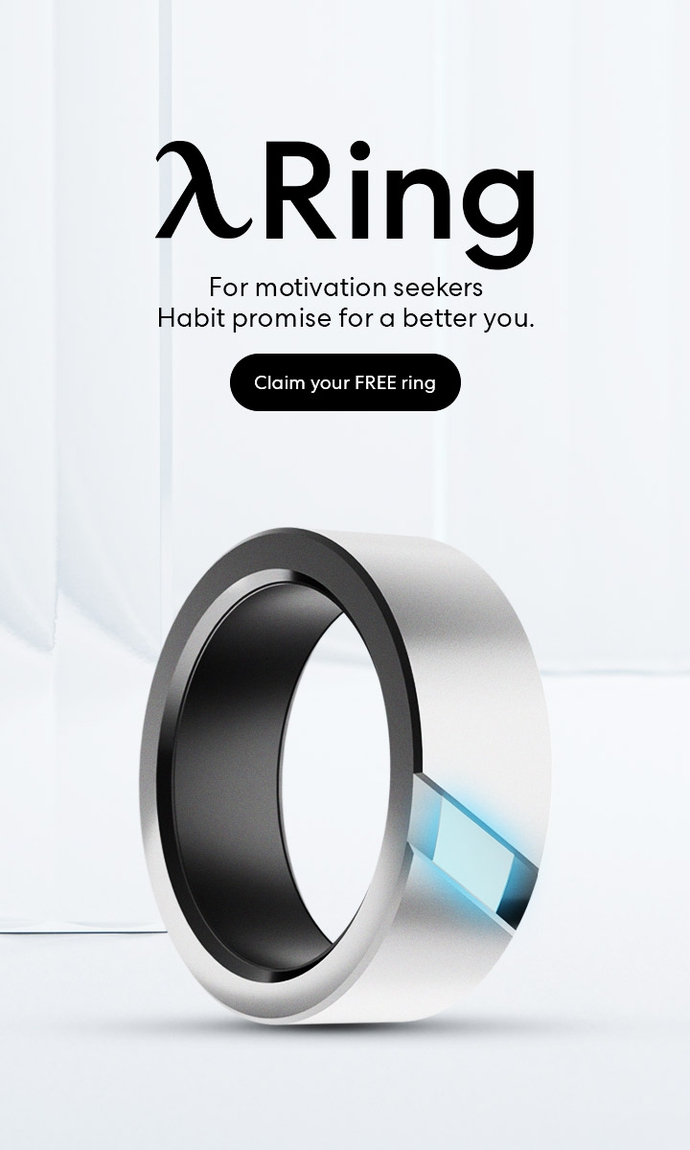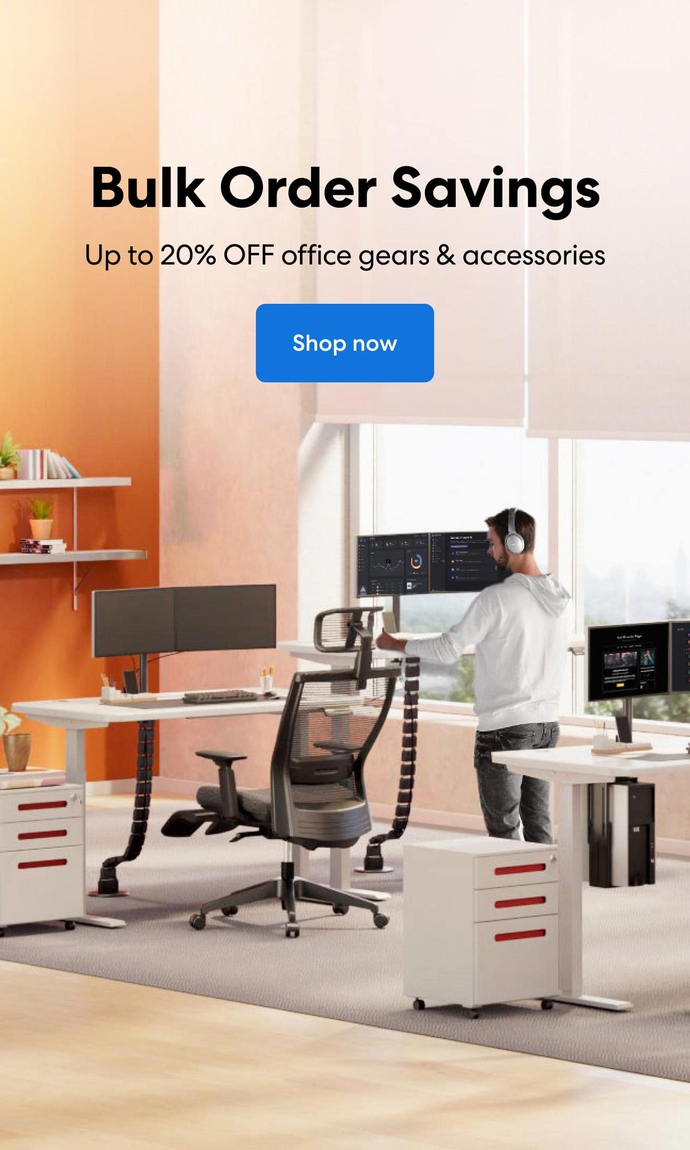 Subcribe newsletter and get $100 OFF.
Receive product updates, special offers, ergo tips, and inspiration form our team.