When you're working at home, it's easy to sit too long. You're not taking as many breaks, or they aren't as structured as in the workplace. However, with an electric height adjustable desk, you can get more work done, be more productive, and enjoy your workday.
Many times, people have fewer issues with back pain and can alleviate aches in other parts of the body, too. However, you need the best automatic standing desk, and we've compiled a list of the top choices. With so many benefits, it's easy to see why you need a standing desk.
What Is an Electric Standing Desk?
You want to get the right electric standing desk deal for your situation, but the first step is understanding what it is.
The electric standing desk is a complete system that starts off in a sitting position (you can sit at your desk). From there, it uses a motor to raise the desk to the right height for you to stand.
A motorized height adjustable desk is easier to use than a manual one. You're not wasting precious minutes hand-cranking the desk so that you can stand. In fact, the motor is so quiet on most models that you can continue talking on the phone while raising it to the right height for standing.
Top 15 Electric Height Adjustable Desk for 2022
1. SmartDesk 2 Home Edition from Autonomous
The SmartDesk 2 Home Office from Autonomous is an excellent standing desk. The frame features heavy-duty steel construction, and there's a dual motor to make it raise and lower smoothly. You're going to like that there are programmable settings. This way, you can adjust the standing desk height once, press a button, and have it lift and lower to meet your needs.
It should only take about 30 minutes to assemble, and the desk holds up to 300 pounds. You can choose from different materials and colors. Each tabletop comes with a matte finish to be scratch resistant. Pick from two sizes because the steel frame is adjustable.
If you want an electric height adjustable desk, this one is likely the right choice. It features a quiet motor with a noise level of 45 decibels. Plus, it raises 2.3 inches in just a second.
2. SmartDesk 2 Business Edition from Autonomous
The SmartDesk 2 Premium is quite similar to the original from Autonomous. If you want the best motorized standing desk, you're going to find that this one has everything you need for productivity and focus.
It is designed for taller people because it has a better height range. Plus, the powerful motor for this desk lifts quietly and in seconds. There are still the four programmable height settings, and the desk holds 300 pounds of weight. Just press a button, and the silent dual-motor system starts working instantly.
You still get to choose from the XL or Classic top, and the frame adjusts to meet both specifications. There are still the same colors and materials available, so you're just getting a desk that rises a little higher.
Choose this electric height adjustable desk if you need something taller than the original.
3. L-Shaped SmartDesk from Autonomous
It seems that everyone wants the L-shaped SmartDesk from Autonomous. You've got more room and have the 'corner office' style. While it might make you feel invincible, it still features the motor to lift you up quickly and smoothly. However, this one is a triple motor because of the extra 'arm' of the desk.
You can choose from black or white for the top. There's also a small and large top that fit together in such a way to create a 77-inch long desk.
Everyone likes this l-shaped corner standing desk because it can lift up to 330 pounds. Plus, it rises 2.3 inches a second and has a noise level of just 45 decibels.
4. DIY SmartDesk from Autonomous
Do you already have a tabletop you like? Many people don't want to give it up, especially if it's made of quality wood. If you choose this DIY standing desk kits from Autonomous, you don't have to! You can select the frame color, and you can pick from three designs.
In a sense, you're just getting the L-shaped SmartDesk Home Office or the SmartDesk Premium frame. It's a little cheaper than buying the entire set, especially if you don't need the tabletop.
You still get the same features as with the other desks mentioned here, but you don't get the tabletop. That way, you can add your own and bring some creative flair to the home office. This electric height adjustable desk kit is a great choice for many.
5. Seville Classics Airlift S3 Electric Standing Desk
Those who want the best automatic standing desk might consider the one from Seville Classics. Its Airlift S3 has a sleek finish with a small LED screen to show you the current settings. You can save four height preferences once you know what they all are.
Initially, it sits at about 25.6 inches, but it goes up to 51.4 inches. Therefore, it's suitable for taller people. The motor is quiet and smooth, so you're not going to get distracted while standing or sitting.
6. Jarvis Standing Desk with Bamboo Top
Those who like a bamboo top standing desk are sure to appreciate the motorized height adjustable desk from Jarvis. It supports plenty of weight and comes with four preset height settings. The desk goes up to 51 inches tall and can go down to 25.5 inches. We particularly like the control panel and digital display so that you can see what you're standing or sitting at easily.
The motor is slightly noisier than other models we've talked about. However, it does hold 350 pounds, which is more than the others. Still, most people don't have that much to put on their desk and might not need the extra weight limit.
There could be some slight wobbling if the desk is raised to its full height. Though it's more expensive, this electric height adjustable desk is ideal for those with tons of equipment.
7. Varidesk PRODESK 60
We liked that the PRODESK 60 from Varidesk was easy to put together. Most models take up to 90 minutes. There's also the wood-like finish to appreciate, which makes it an attractive choice.
You're going to like the wide top because it holds two monitors and other accessories without cluttering the space. However, it only comes with a capacity of 250 pounds. Though this is probably sufficient for most people, it's often better to have a higher weight limit and not need it than a low one that could damage the desk.
There's a crossbar on the frame, which helps with stability. It's positioned in such a way that it doesn't bother taller people when they're sitting.
8. Flexispot EC1S-R4830N
The next electric height adjustable desk on our list is from Flexispot. If you're on a tight budget, this could be the right choice for you. However, it doesn't include the features that the other models offer.
In fact, the tabletop is made of chipboard. Though this is eco-friendly, it doesn't last as long. We also didn't like that it only had a 156-pound weight limit. If you frequently use two monitors or have stands and fans on the desktop, this could pose a problem.
Though it might not be the best motorized standing desk out there, it is sufficient for many. It's smaller than some of the others and doesn't go as low or as high as other models. Also, we don't like that you can preset your heights to press a button and have the electric height adjustable desk do the work for you. This means that you're always holding the button to get the right height.
9. Mount-It Electric Height Adjustable Desk
The Mount-It brand is another budget-friendly option. It only goes from 28.7 to 48.8 inches, so it's not the best for tall or short people. However, we did like that the tabletop holds 220 pounds of weight.
If presets are a big deal for you, this one offers three programmable height settings. That's not as much as the ones from Autonomous, but it is a good thing to have in an electric height adjustable desk.
We do feel that this isn't easy to use as some of the others. It goes into sleep mode, and it can take a while to figure out what to do once that happens.
10. Stand Stedy TranzForm Electric Standing Desk
If you want something that looks like a transformer, the Stand Stedy TranzForm might be right for you. It goes up to 48 inches tall, and there are marked buttons so that you can press them until you get the right height.
We don't like that there's no digital display or the ability to preset your height adjustments. However, this motorized height adjustable desk is affordable and suitable for those who aren't tech-savvy and don't often change from sitting to standing.
11. Uplift Bamboo Standing Desk
If you want the best automatic standing desk, you may want to consider Uplift. We like the gray frame with the bamboo tabletop. It even comes with a separate riser, so you can adjust your screen to be at the right height.
This electric height adjustable desk raises and lowers quietly, but we couldn't find out much about weight limitations or heights. Still, it could look great in your home office.
12. Branch Standing Desk
Those who need more room to spread out are sure to appreciate the Branch brand. Its electric height adjustable desk is sleek and offers an incredible height range from 2 feet to 4 feet tall for people over 7 feet tall.
However, we like the streamlined design best. There's an electric port to keep your cords in one spot. Plus, there are four preset choices, and the motor is quiet. Since the legs are quite stable, you don't have to worry about it tipping over while you're typing.
13. Jarvis L-Shaped Standing Desk
Most companies don't offer an L-shaped electric height adjustable desk. The one from Autonomous is quite similar to the Jarvis brand. Those with more room can enjoy the flexibility of the L-shaped version.
This one rises from 25 inches to 50.75 inches. You can even rearrange the pieces to fit your office size. We like that there's an extra leg in the middle with crossbars at the bottom. That way, it's not going to fall over while you're working and standing.
The one caveat here is that you need to buy all the extra accessories you want, such as cable managers and storage solutions.
14. XDesk Terra 2
If you want the best automatic standing desk, the Terra 2 could be what you want. It's not cheap, and we found that it didn't come with many features. Yes, you get presets, but it rises quite loudly. We did like that you just pushed gently on the desktop to raise it, but it just looks plain for what you get.
15. Flexispot EC9 Standing Desk
Those without a lot of room might like the Flexispot EC9. This electric height adjustable desk doesn't come with as many ways to customize it as other Flexispot models. Still, it's compact and ideal for apartments. It only holds 110 pounds and raises to 4 feet tall.
One small advantage is that it ships in one box, which is ideal for those in apartments. Plus, it doesn't take any tools to set up and can be done in about 20 minutes.
Conclusion
Autonomous has many standing desk options available. If you're taller than the average person and want a tall standing office desk, you've got many choices, too. Everyone has different needs and requirements, but the good news is you can choose the best motorized standing desk to help you work better.
If you're on a budget, you don't have to fear. Financing might be available (make payments), or you can find options that are lower in price but still durable and strong. Check out our list of the best standing desks under $500 to help you find the suitable one.
Consider the many Autonomous models when you want the best automatic standing desk.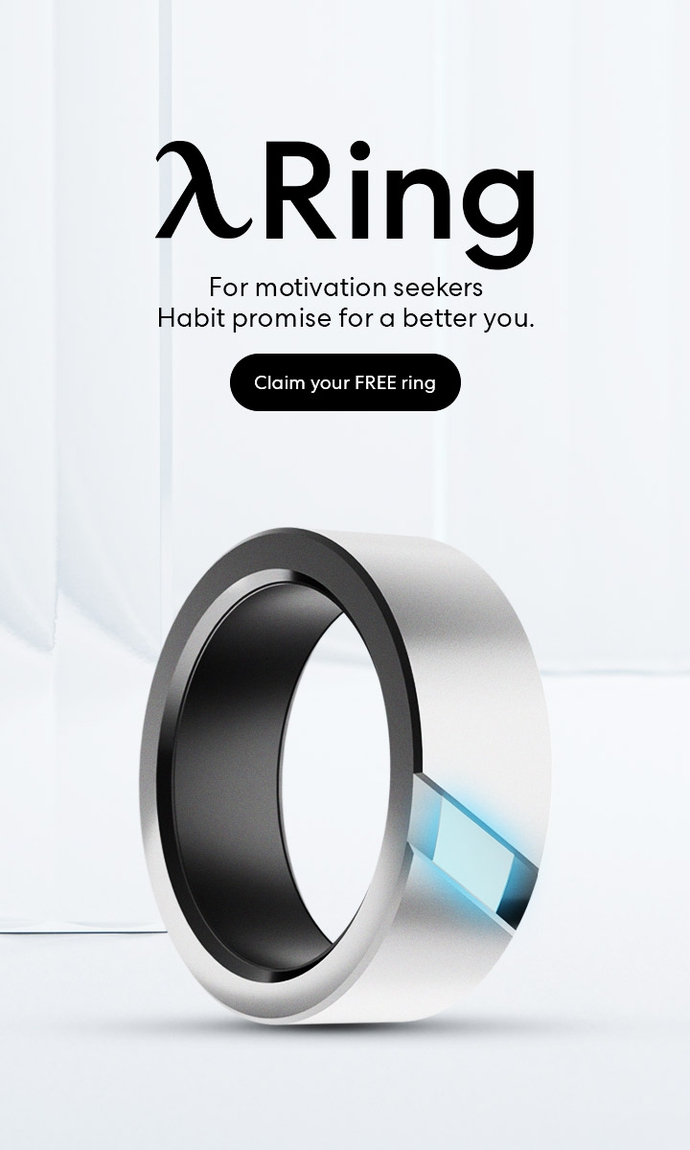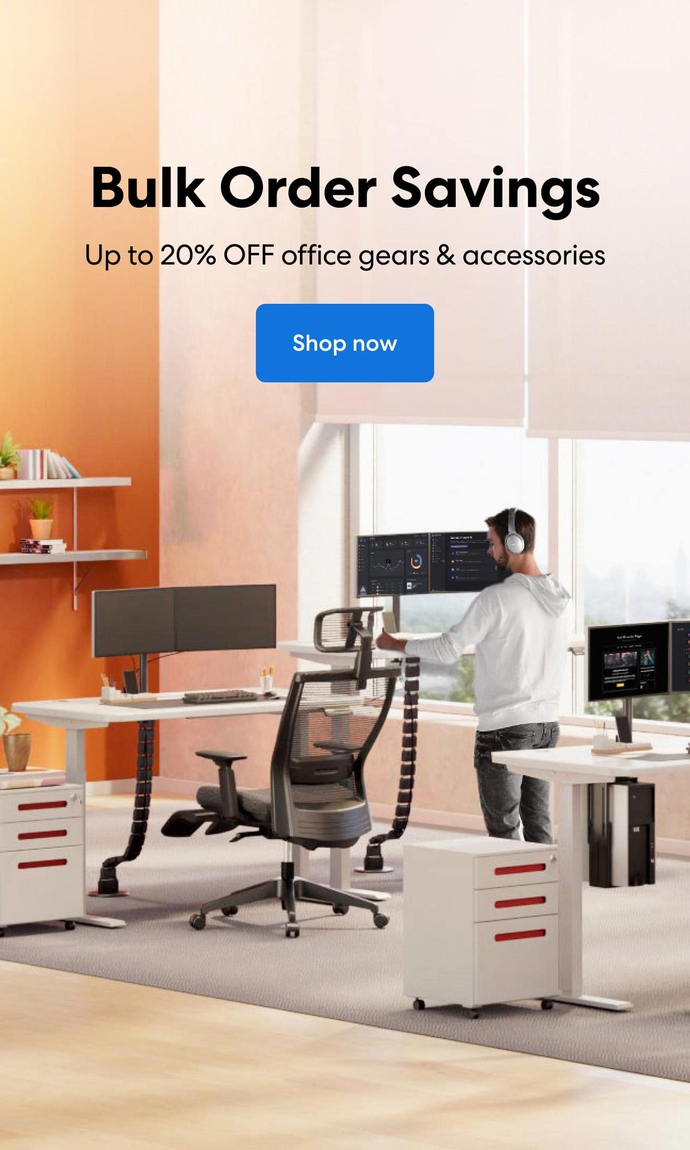 Subcribe newsletter and get $100 OFF.
Receive product updates, special offers, ergo tips, and inspiration form our team.