Gaming chairs are a must-have for anyone who loves to play. Whatever your vice is, a good chair can help take it to the next level. Of course, some premium models can cost a lot of money, often going for upwards of $1000. 
Luckily, there are plenty of great budget options out there. Here is a brief guide on how to shop for and find the best gaming chair under $300, plus our 15 top picks for 2022. 
What Are the Benefits of Gaming Chairs?
You can game in any old chair, really, but it is not going to provide you with the best playing conditions. Investing in a proper gaming chair and gaming furniture that is specifically designed for that exact purpose brings many benefits. 
Some of the main upsides of having a gaming chair are: 
They come with full-length, perfectly contoured backrests that support your spine and help to avoid poor posture.

Thick cushioning that is designed for hours of use is a key feature that naturally shows you 

how to sit in a gaming chair.

Customizable recline angles that mold to your body helps you stay focused for hours.

They come with all the necessary extra support features you need to play your best game.

Styles are more interesting than most normal office chairs so you can show more personality.

 
Best Gaming Chair Under $300 Buying Guide
The price is only one element of choosing a gaming chair. Anyone who wants to really find the best chair for them should consider several other things. Here are a few things to think about when shopping for a gaming chair. 
Comfort
Serious gamers can spend an impressive number of daily hours in the chair. Even the average player can easily lose a day without noticing! Because of this, it is essential to have a comfortable chair that keeps you settled and supported for as long as you need. 
Consider the material, the lumbar support, the adjustable angles, and the recline capabilities. You ideally want a chair with a moveable headrest and somewhere to rest your feet. Gaming chairs with armrests are a must, as are cushioned seats 
Durability
Even if you are looking for a budget option, you still want a chair that is going to last a while. There is no point in spending your hard-earned money on something that is barely going to last a year. 
Before you buy, take a look at user reviews to get an idea of how sturdy and reliable the build of the chair is and whether or not it is prone to any malfunctions. The longer a chair can last, the better value for money it becomes! 
Weight Capacity
Gaming chairs tend to have a substantial weight capacity, which is handy if you are big and tall. Some chairs support more than others, so it is worth double-checking if it is something you need. 
A chair with a lower weight capacity than suits your height or weight is uncomfortable and likely to wear out long before its time. 
Maneuverability
If you want to move around between screens and enjoy freedom of movement, you need to consider how easy it is to move around in the chair. It also matters how heavy and clunky the chair is. Heavy chairs are more difficult to maneuver, although they may be more likely to last. 
The Best 15 Budget Gaming Chairs for 2022
1. Leather Gaming Chair by Karnox
Our top chair for gaming under $300 in 2022 is the Karnox leather gaming chair. Sleek, stylish, and supportive, this design is truly top-grade. Underneath the rich PU leather cover, dense foam cushioning provides contoured comfort and support for as long as you need it to. 
It has a wide seat and heavy-duty frame that is built to last. Four pistons control the height range of three and a half inches and the recline angle, which adjusts over 155 degrees. 
2. Suede Gaming Chair by Karnox
If leather is not your thing, the Karnox suede gaming chair is a great alternative. It has almost all the same features as the leather Karnox design but is covered with premium luxury faux suede instead. 
The five-star wheels allow you to move freely without a second thought, gliding rather than scuffing the floor. It has a wider height range than the leather model, so it is better suited to tall gamers. 
3. Karnox Slate Gaming Chair
The third entry from this leading brand is the Karnox slate gaming chair. If you want an ultra-professional and sophisticated style for your gaming setup, this is the best gaming chair under $300 for you. The soft-touch luxury slate fabric covering is lined and edged with Karnox leather for a seamless finish. You can choose between dark or pale grey to match your style. 
Like the other two Karnox models under $300, this chair is well cushioned and has excellent ergonomic features. Anybody could happily spend time in this chair, be it for gaming or as an alternative office chair for working long hours. 
4. The E-WIN Champion Series
Here is another best gaming chair under $300 for you. We love the E-WIN brand and are surprised that it doesn't get more mainstream attention. It is a good thing since the products stay within budget! At just under $300, the Champion Series gaming chair is a steal. 
The design covers all the bases. Sturdy wheels and a steel frame help to support up to 400 Lbs. Additionally, the extra height range can accommodate the very short and very tall. Fully cushioned from top to bottom and with an adjustable tilt-lock recline, this chair can keep you comfy all day. 
It is available in a range of fabrics and designs, from classic black leather to pink fabric complete with bunny ears. At this price, it is tough to find much that can beat the E-WIN Champion Series Gaming Chair. 
5. GTRacing Ace Series M1
Sturdy and reliable, the GTRacing Ace Series M1 is the budget option from this famous brand. This chair for gaming under $300 has an attractive design that can blend into any surroundings and is fully cushioned with memory foam for maximum comfort for up to 400 Lbs. 
The ergonomic design focuses on posture support for minimizing back and shoulder strain, including a removable headrest, adjustable-height 4D armrests, and a 90 to 170-degree recline angle. 
It comes with a five-year warranty and costs around $240. The only downside to this otherwise excellent design is the complicated assembly. Once you get it together, you can enjoy this chair for years. 
6. Fantasy Lab 8247
Whoever said that luxury has to cost a fortune obviously didn't include Fantasy Lab in the memo. The 8247 model is, to all extents and purposes, a premium chair design, but without the price tag to match. It is ranked as the best gaming chair under $300.
It is made using cold foam padding with cooling gel inserts to help regulate body temperature and reduce skin irritation. Because it is primarily aimed at big and tall customers, the steel frame is reinforced to support up to 440 Lbs, and the height range suits people between the heights of 5'8 to 6'4. 
You may be wondering how it can be so high quality for less than $300? All that is missing is the technology, meaning it does not have the plug-ins and electrical extras that most premium chairs have. Design and material-wise, however, it is up there with the best of them. 
7. Respawn 900 Racing Style Gaming Chair
Looking for ultimate comfort? The Respawn 900 chair for gaming under $300 is ideal for anyone who suffers from muscle fatigue or strain while gaming. It has a 360-degree swivel, 135-degree recline, and an independently controlled led and footrest. 
The built-in cup holder and convenient side storage pouch let you really set up and settle in for a gaming marathon. Cushioned seating with premium leather-like covering keeps you comfy and content, while the extra padded stationary armrest provides instant relief for tired arms.
8. X Rocker Pro Series H3
Cool, quirky, and comfy: what's not to like? If you want something a bit different and prefer a low-game setup, the X Rocker Pro Series H3 is one of the best chairs for gaming under $300. Rather than stand on wheels, it sits on the ground and lets you tilt as you like. 
It works excellently as a gaming chair and for watching TV or lounging around taking the weight off. What makes it one of the best deals of 2022 is the built-in speakers and vibration monitors that connect to your live gameplay. 
9. Vertagear S-Line Racing Series
This black and white beauty is stylish enough to look good in any luxury sports car, but it works even better in your gaming zone. The streamlined design and expertly placed cushioning make it a dream to sit on and keep you supported for hours. 
It is as strong as it is elegant, with a reinforced steel frame that can hold up to 300 Lbs. with ease. The foam padding and lining are durable and resilient, so you can rely on long-term quality. 
10. DXRacer Formula Series
DXRacer chairs are amongst the most popular in the industry. The brand is one of the biggest names in gaming furniture, and the products match the hype. This Formula Series chair is the best DXRacer gaming chair for buyers on a budget. It is also considered as one of the best gaming chairs under $300.
It comes in many colors and is a reliable and comfortable computer chair. Unfortunately, it is not suitable for the big and tall market, as it has a weight limit of 200 lbs. and is recommended for players under 5'10. 
11. Von Racer Big and Tall
The biggest and tallest gamers out there are sure to love this Von Racer chair. With an extra-wide chair measuring and a weight capacity of more than 400 Lbs., you can rest assured that this chair has got your back. 
Everything is adjustable and designed with long-term comfort in mind, including a pillowed removable head and neck rest. 
12. AutoFull Ergonomic Gaming Chair Advanced
This is another best gaming chair under $300 for your consideration. AutoFull offers a great range of chairs for gaming under $300, but this is our top pick. Why? We like it because it keeps the focus on protecting and supporting your spine and neck, which is a must for anyone who spends a significant time in the chair. 
All the materials used are top quality, and the professional design can instantly upgrade any room. It is also multifunctional, making it perfect as an office chair for remote workers. 
13. Ficmax Ergonomic Gaming Chair
Another design that is a perfect blend of executive office elegance and modern gamer chic is the Ficmax Ergonomic Gaming Chair in PU leather. The high back has a built-in massage mold and neck support to keep you feeling great throughout the day, whether for work or play. 
The metal framework and memory foam cushioning are durable and made to last, so you are sure to get your money's worth. 
14. Devoco Ergonomic Gaming Chair
If your budget is extra tight, but you are in desperate need of a good-quality gaming chair, Devoco has the answer. This is such an excellent affordable gaming chair under $300. At less than $130, this racing-style design is a bargain. 
Breathable leather covers a good amount of cushioning and a strong steel frame. It supports 300 Lbs. easily and looks great in a choice of four different colors. 
15. Nokaxus Gaming Chair (Large)
Bright, bold, and budget-friendly: this Nokaxus affordable gaming chair under $300 is perfect for someone who likes to make a statement. Sit in style and know your body is getting the support it needs thanks to the ergo-racing design. 
It is thoroughly tested and backed by thousands of five-star reviews from happy customers who love the Nokaxus brand. 
Final Thoughts
If you are looking for a high-quality affordable gaming chair under $300, any of the 15 models on this list fit the bill. You don't need to break the bank to get a decent chair for your aesthetic gaming setup, and you shouldn't have to compromise on comfort just because of a restricted budget. 
Gaming chairs are one of those things that once you have one, you forget what you did without it! Make the change and amp up your gaming lifestyle.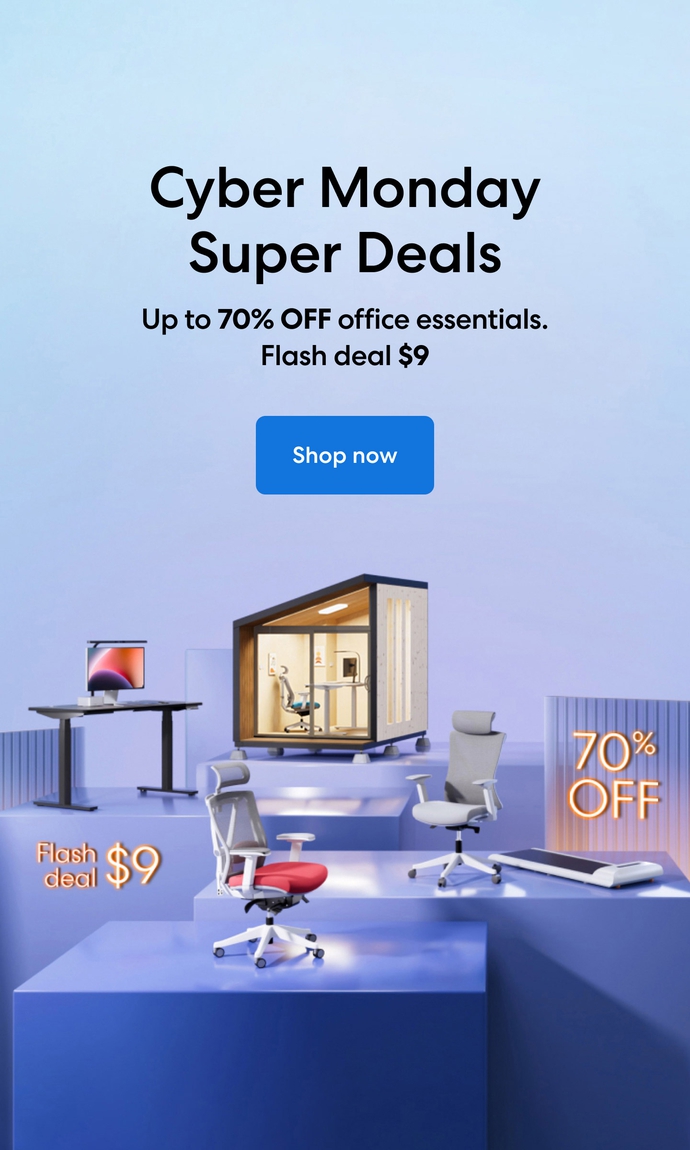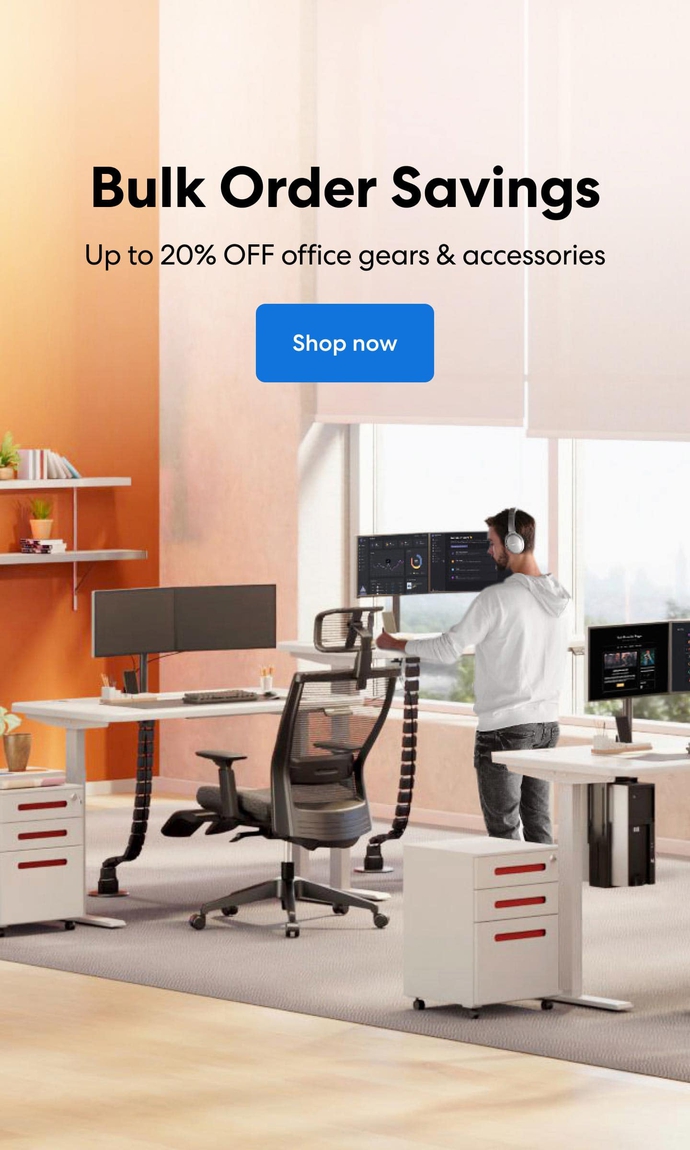 Subcribe newsletter and get $100 OFF.
Receive product updates, special offers, ergo tips, and inspiration form our team.