Office workers with their remote work setup at home enjoy many benefits but encounter challenges. Working from a home office setup, as much as it is fun to design where you can personalize your favorite ideas to execution, is also equally tough because there are a lot of needs you come across when you sit down to work. From having a quiet, focused workstation, need for fast internet connections, smart gadgets, a proper work-life balance, and whatnot.
Especially those who have to deal with their clients and work on building their businesses from home need to consider multiple options at once. A galaxy projector is a wonderful pick for people taking up their home office wall decorations seriously and searching for something that gives them a pleasing and comfortable view of the night sky. With the help of the best galaxy projector, you can clearly observe the fascinating night sky and enjoy it more broadly. But which Sega galaxy projector is best for you, and how can you choose? Below we have listed the best galaxy projector review for your home office or professional office spaces in 2022.
1. Sega Homestar Original Black
The Sega Homestar original black projector is one of the latest technologies you will find on the market, and this one will not disappoint you. The wider view allows you to catch the sight of around 60,000 stars at once, so even though you are just viewing a fraction of the galaxy, it is enough to engulf you.
It allows rotational movement and the real discs also include the shooting star function. The white LED technology provides a clear image, and you can control multiple features, including focus, angle, timer, and turn-off time.
2. Sega Homestar Night Dome
Another competitive galaxy projector, the Sega Homestar projector night dome, is here to broaden your galaxy view. It softly shines the light through the night dome and produces a real-time image. If you place it on your bedside, the night light mode is comfortable and relaxing and gives you beautiful scenery to sleep with. The night dome is sold separately, so you need a projector to view the perfect angle.
3. Sega Homestar Flux
Get on one of the best Sega projectors for your next mesmerizing galaxy view. The Sega Homestar flux covers 60,000 stars twinkling to keep you up and happy. It covers your entire ceiling, so you will get a feeling of lying under the cleanest and prettiest night sky. Made with a 5-watt warm light, you will get a peaceful look, and the light won't disturb you.
4. Loycco Galaxy Star Projector
With its Wi-Fi mode, you can view around 16 million colors. The smart life application allows various easy-to-control features with color-changing mode, static or dynamic settings, and control overview timings. Moreover, this projector is Alexa controlled and works automatically so you can fall asleep watching the starry sky.
5. Gemoor Star Projector
The GeMoor star projector can project a magnificent starry sky and ocean wave backdrop onto the ceiling and walls to create a soothing and peaceful atmosphere. Additionally, the lights on this sound-activated projector flash in time with musical notes or hand claps.
6. One Fire Galaxy Projector
The one-fire galaxy projector is one of the best for the in-room stargazing experience. This projector creates a smooth environment in your home and improves your sleep quality. Ideal for people who have a hard time sleeping, the white noise music is peaceful and calming to the brain.
7. Riamro Galaxy Projector
The Riamro galaxy projector has the amazing auto shut-off feature. It comes with a high-quality Bluetooth speaker to create the ambiance you need. It switches between the four colors and provides the right vibe for different occasions.
8. Atmosphere Smart Galaxy Light Projector
This Alexa enabled galaxy light projector also has google assistant control. You can create countless galaxy experiences with up to 16.7 million distinct colors. You may relax knowing your gadget will switch off automatically thanks to simple scheduling timers. With the Smart App's Bluetooth connectivity, you can easily regulate brightness, speed, modes, and more.
9. Galaxy Lamps Galaxy Projector
There are various reasons to opt for this smart technology, modernity-equipped galaxy lamp. It has voice control, offers a 360 degrees rotation, and works with smart app controls. You can automate on/off settings and also set up a timer. It is suitable for kids and adults because it offers many bevy colors.
10. Bliss Lights Sky Projector
If you want to have galaxy views, it doesn't mean you must strip yourself of all your savings. This one is pretty affordable with all the wonderful features too. It is lightweight, so it is also suitable for kids' rooms. The LED light source provides a warm magical blue atmosphere that will help you dream good and sleep soundly.
11. Fortally Nebula Star Projector
Even though this incredibly cheap nebula galaxy projector costs less than $20, the stunning starry ceiling it produces is of good quality and doesn't feel subpar. This star projector also functions as a night light for children who need the security of a soft glow or uneasy sleepers. It comes in various colors and has two power modes, a crescent moon display, and nine different color modes.
12. Mokoqi Star Projector
Children's attention and inventiveness will be piqued by the spectacular starry night sky the Mokoqi star projector creates. It includes four buttons to alter the color, rotation, timer, and night light modes and has eight operational modes. The projected moon and stars can also be changed between 17 color options.
13. 3-in-1 Star Projector
The 3 in-1-star projector is Bluetooth connected and has 10 peaceful nebula colors. You will enjoy the colors changing with every beat, and it is a wonderful pick for a date night, a college party, a birthday party, or a wonderful way to relax your mind before you drift off to sleep.
14. Luckkid Night Light Projector
By removing the inner film, the Luckkid multipurpose star projector can work as a projector and a nightlight. It contains four LED lamps with nine different lighting combinations in white, blue, green, and red, and it rotates 360 degrees. It also includes a simple control panel with three buttons for rotating, changing the color, and turning on the light.
15. Hokeki Star Projector
The hokeki projector's dual image filters allow you to choose between two types of starry views, both equally relaxing and soothing. It offers a 360 degrees rotation, and the portable design makes it suitable for camping or stargazing with a friend.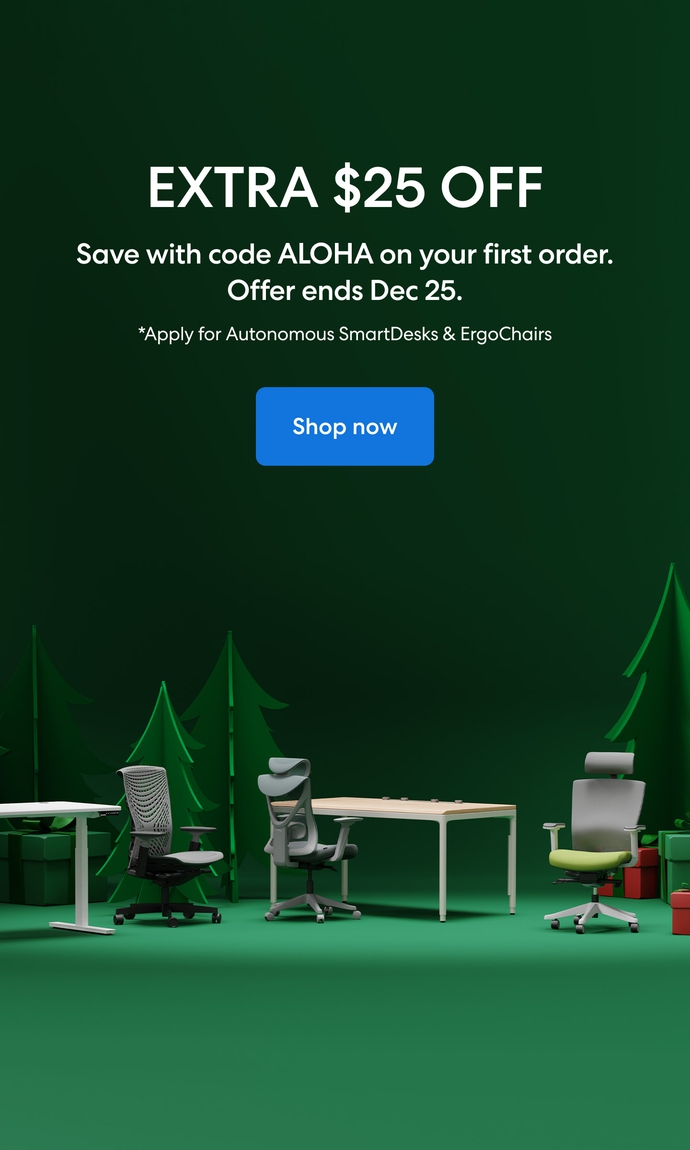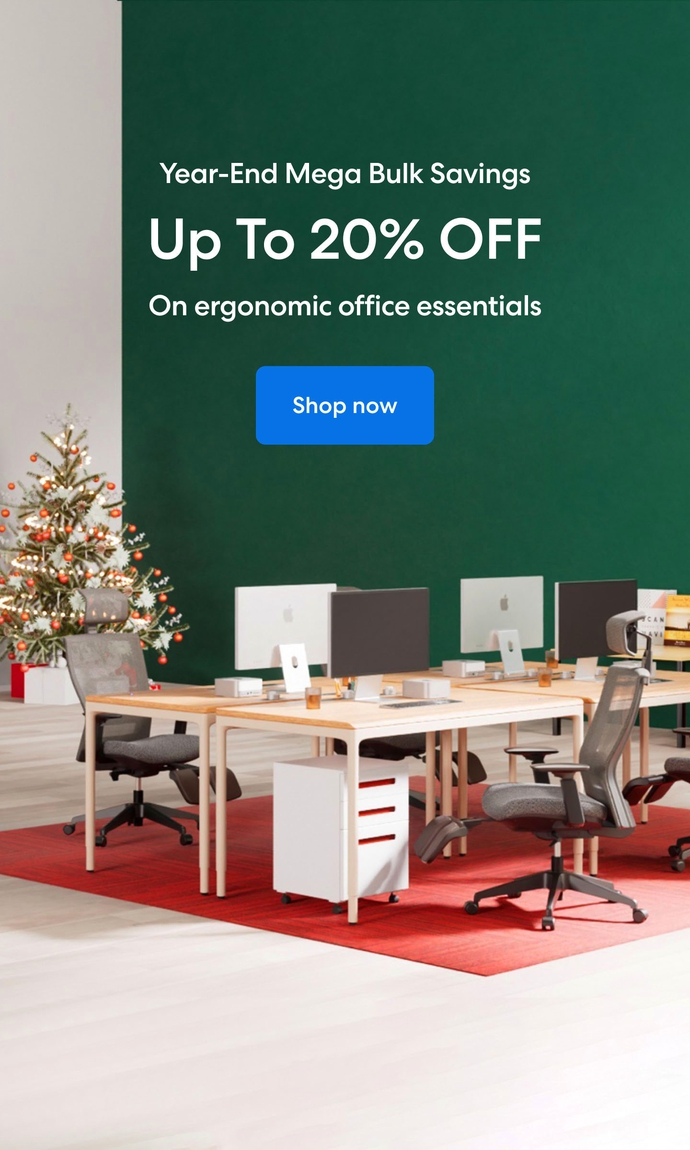 Subcribe newsletter and get $100 OFF.
Receive product updates, special offers, ergo tips, and inspiration form our team.