Study accessories make your student life much easier and more manageable. Desk accessories for students are an integral part of a study place as they make up for the lack of efficiency and inspire the students to work hard and more. Those who don't know the value of proper college desk setup must check the study ergonomics and find out the role played by the stationery items list for students.
Even though you think that most of the fancy and cool study supplies are just a waste of money, not all student desk accessories are a waste of space. Some of them help create a neat study desk which is an important tool for focus and better efficiency. In this article, we will list some of the best study items for students, which will give them just the right motivation they need.
Study Accessories Items for Students for Upcoming Semesters
When it comes to school, whether you're in high school or college, you'll need to study for your classes. Creating the ideal study session is easier if you have the right materials to keep you engaged and ready to learn. We've created a list of some of the most popular and effective study aids to help you concentrate and learn!
1. Ergonomic Chair
Whether it is a workplace or a study setting, an ergonomic chair plays a very positive role in many ways. A student ergonomic chair such as ErgoChair Junior is specifically made for growing bodies who need a proper place to work and sit and aren't restricted to moving. Ergonomic chairs also provide the right adjustability so various children can use them. Ergonomic chairs are also a proven solution to fight backache and other posture issues.
2. Standing Desk
Many studies suggest that switching between sit and stand positions is the right way to remain active and healthy. This also ensures that no part of the body is under extra stress for a prolonged time. Standing desks are a great tool to facilitate that. Children who use standing desks for their study time have better focus and improved energy. They also remain active and have lesser chances of becoming obese.
3. Sharpie Highlighters
These study accessories are one of the best things you must have. Highlighters are perfect for highlighting essential dates, concepts, language, or quotes for homework or school assignments. Sharpie highlighters can do that, as well as underline and write notes, thanks to its thin chisel tip. They're also smear-proof and come in a variety of hues.
4. Sticky notes or Note Cards
Notecards are the quintessential study tool. Notecards are a must-have whether you're generating a typical flashcard to study vocabulary or compiling lists of dates to memories. And if you get sticky notes, these tiny buddies will be even more helpful as you are not likely to lose important notes.
5. Filing Cabinet
Organization and its virtues go hand in hand in an office or a study place. Without organization, your head will be in a deep clutter of mess, and thoughts don't flow easily. It is important to keep the paperwork and files organized. Though a desk with attachments might be expensive or not in your spending plans, a filing cabinet is an ergonomic solution to store the items easily.
6. Desk Organizer
Desk organizers have been in the market ever since, but modern desk organizers are ergonomic, just like this one from autonomous, which has a magnetic base to stick to the desk as well as multiple compartments to keep all of your stationery items in a single place.
7. Desk Drawer
Drawers come in handy for tiny stationery supplies and study accessories that you often lose, and if you also suffer from this issue, you need a desk with drawers. Don't worry if you just purchased one without it. The swivel desk drawer from autonomous is a detachable drawer that can be used for your tiny storage needs.
8. USB Fan
You cannot work well if you are not feeling well. And summer heat gets to all of us, especially in dorms where you are sharing rooms. It is hard to achieve the proper ventilation, let alone get your own Ac. But no worries, a USB fan is an effective solution to keep your laptop as well as you cool during those hot summer days. , there is nothing like having your fan right in front of you on those hot summer days!
9. Anti-fatigue Mat
You don't want students to hate standing when it is good for them to use a standing desk. An anti-fatigue mat is one of the great study accessories for a standing desk with the benefits of tiny micro-movements. This makes it easy to work while standing.
10. Privacy Panel
If two siblings keep fighting and struggle to keep their stationery from mixing up, then a privacy panel is a cost-effective solution. With a price of one for two, you can get ample workspace.
11. Ergonomic Mouse
As a student, you'll be on a computer for most of your waking hours, which can put a lot of strain on your wrist. Hence you need an ergonomic mouse and we bet the best Anker's ergonomic mouse due to its many amazing features, the mouse encourages a neutral wrist and arm stance while providing smoother and more precise tracking.
12. Ergonomic Keyboard
While we are making a study place safe and smart, an ergonomic keyboard is also a great item to add to the cart. With an ergonomic keyboard, you can type without straining your arms and wrists. Ergonomic keyboards are also noise-free for that late-night typing action.
13. Pen Holder
To keep those study accessories organized and prevent them from falling off the desk, you need a pen holder. Modern pen holders also come with a magnetic ability to stick to the desk.
14. Noise-canceling Headphones
In addition to having built-in Wi-Fi, College dorms also have a lot of noise, which is fantastic when you're feeling social but not so much when you have an essay due in a few days. With a pair of noise-canceling headphones, you can block out such distractions and focus on your work.
15. Alarm Clock
Students must have an alarm clock because most students study late at night and have difficulties waking up early and going to class. Moreover, if you are going to take timed tests or quizzes, an alarm clock can help you remain on track and prepare under the pressure of time.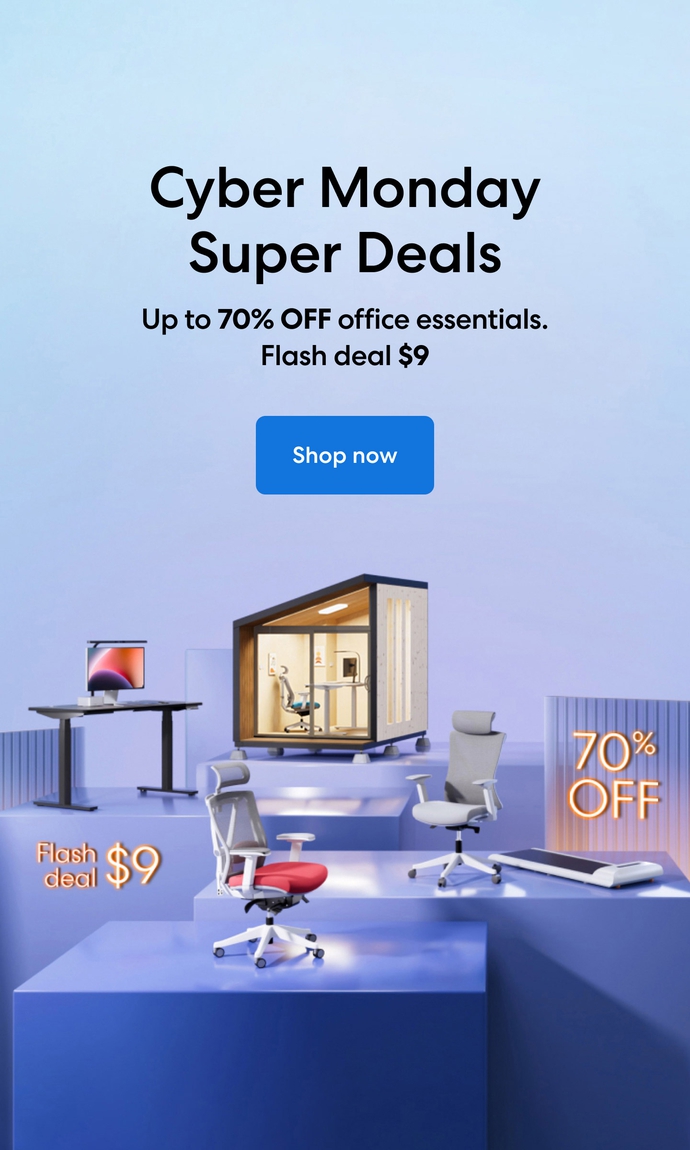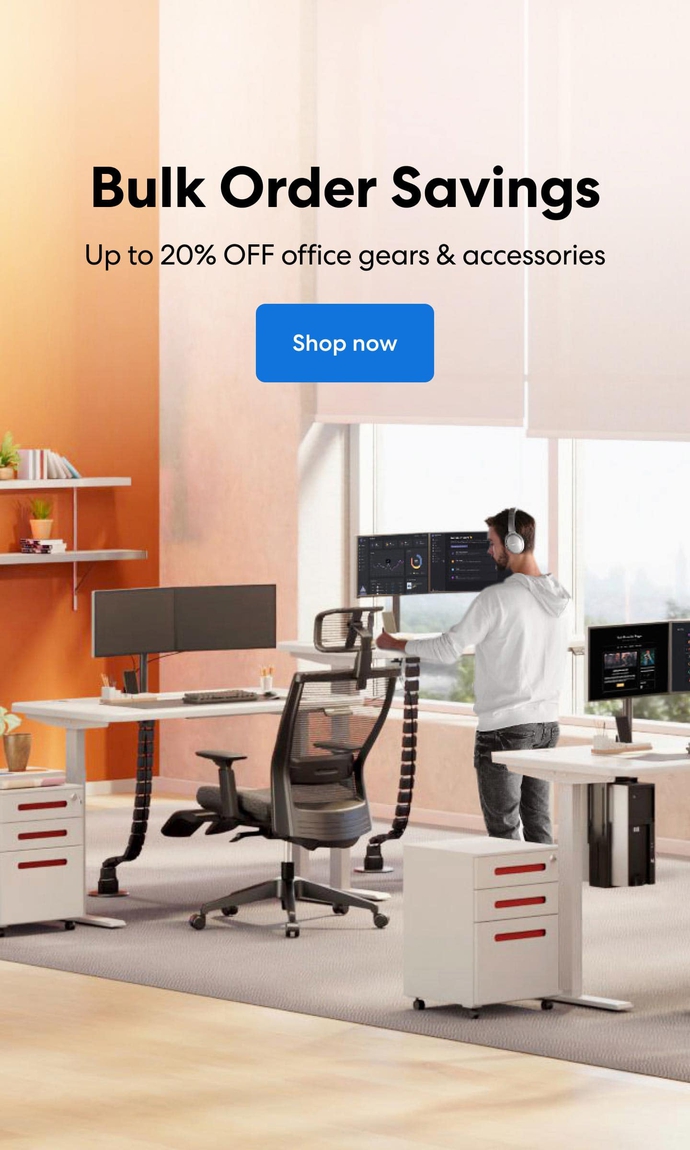 Subcribe newsletter and get $100 OFF.
Receive product updates, special offers, ergo tips, and inspiration form our team.