Smart Products
A Review of the Top 15 Living Room Desks for Home Office in 2023

Autonomous
|
May 25, 2022
1,273 Views
Living room space can be used for more than just spending some recreational time with the family. With the right living room desk and a little bit of imagination, there is a lot more that can be done to utilize all that extra space. 
These days it is common to use one of the rooms inside the house as a makeshift home office. The constant difficulty of commuting to work every day, combined with global pandemics such as Covid-19, means that working from home is becoming more popular. 
Read on to find out how best to convert your living room into the ultimate home office setup. 
Why Do You Need a Living Room Office?
Having a living room office can be of great benefit for people who regularly work long hours and struggle to find time for family and social activities. However, there are some downsides that you also need to be aware of. Here is a look at some of the pros and cons of having a home office:
Pros of Living Room Offices
Better Work-Life Balance

Fewer problems with commuting to work

Saves money on transport costs

Chance to work in a comfortable environment

More time to spend with family 
Cons of Living Room Office 
Greater temptation to overwork

Constant distractions at home

Reduced social interaction

 
What Makes a Great Desk for the Living Room?
Before choosing the best desk for your living room office, you have to be very clear on the qualities that your desk needs to have. Here are some features to consider: 
1. Desk Height
Since you plan on being behind your living room desk for long periods, the desk must be of a good height that allows you to sit comfortably without straining your back, neck, or leg muscles. 
These days, there are a lot of height-adjustable desks to consider. Autonomous has a wide range of standing desks that allow you to either sit or stand while working, meaning you can get some work done and take care of your body at the same time. 
2. Desk Design
Be sure to go for a design that blends in with the rest of your living room style. You do not want a desk that is so different from everything else in the room that it stands out and is the first thing to catch the eye when someone walks in. 
A good desk design also incorporates some ergonomic features so that you are not constantly reaching far to gain access to desk drawers and the like. Everything should be kept out of the way yet conveniently within reach when needed. 
3. Modern Features
Smart desks are the rage these days with many features that allow electronic height adjusting, charging ports for accessories, multi-function keypads, and many more options. Any desk with a modern design needs to incorporate these kinds of features. 
Some Great Ideas for a Living Room Home Office
If you are not sure how best to combine your living room with your home office, then take a look at the following tips courtesy of Autonomous: 
Rearrange your living room area by moving furniture around until you have created the most space possible for your home office while still having some room for the living room furniture.

If you have a small unused nook area, then this is the best place to put your

home office desk.

One of the best places to put your living room desk is in the space behind the biggest sofa in the room. This area is usually left empty because not a lot of furniture can go there.

A bookshelf is a great way to create a boundary between your living room and your office. Not only is it a convenient place to keep your work material, but it is also a natural transition from home to the office because a bookshelf can fit in both of those locations.

Get a standing desk instead of a regular one to make those long work hours easier to bear.

A foldable desk is a great option if you have limited space. You can do your work just fine on it, and when you are done, just neatly fold it away and create more space in your living room.

Setting up your living room desk in front of a window or balcony is a great way to benefit from the natural light in those areas. If you can't, then try out one of the 

standing lights from Autonomous to brighten up your living room office design. 
15 Great Living Room Desks for Your Home Office
Now that you have an idea of how you want to set up your desk in the living room area, it is time to pick out the right desk for your needs. Here are a few great choices from autonomous, along with a few others that you can consider: 
1. SmartDesk Core
If you are looking for a strong and durable desk that is made for maximum productivity, then look no further than the SmartDesk Core from Autonomous. Made from a solid still frame that can withstand 265 lbs easily, this desk will be able to handle anything you throw at it. 
That's not all! When you purchase this desk from Autonomous, you will also receive a 10 year warranty, which is really great value for money.

2. SmartDesk Connect Pro
This SmartDesk Connect Pro is one of the most technologically advanced desks for living rooms you will find anywhere. If you are looking for something modern and stylish then this is the right desk for you. You will be able to enjoy such features as upgraded sensors that can react to the environment and some integrated drawers for added storage. 
Furthermore, you can program the desk to remember all your preferred settings for easier height adjustment. The best part of this desk in the living room area is you can easily link all these features to your mobile phone and control your desk using an app.
3. Compact Desk 43" X 27": Drawer and Bag Hook
The combination of features that comes with the Compact Desk 43" X 27": Drawer and Bag Hook makes this desk very useful if you want to enjoy multiple functions but have limited space. 
It features a very convenient bag holder which can be used to hang a variety of things such as bags, headphones, and cell phone pouches. It also comes with a one-year warranty.
4. Compact Desk by Wistopht: Wireless Charge Pad
With an integrated wireless charge port, the Compact Desk by Wistopht: Wireless Charge Pad is the true definition of a technologically advanced desk. There is nothing you cannot do with this highly versatile desk. 
Need a standing computer desk in the living room  that is strong, stylish, tech-savvy, and comes with a five-year warranty? This compact desk has all that and more. It also features an ultra-stylish tempered glass top. Despite having all these features, the Compact Desk is surprisingly easy to install, and you can have it set up and ready in just a few minutes.
5. Small Computer Desk
If you have limited space, and all you want is a computer desk in the living room with just enough space for your laptop and a few office accessories, then the Small Computer Desk from Autonomous is definitely a good solution. It is a sturdy and heavy-duty living room desk that will fit into just about any nook and cranny you have in your living room. 
Despite its small size, it comes with regular features such as leveling legs, a cable organizer, and a five-year warranty. 
6. Standing Desk by Finercrafts: Curved Top
This versatile desk features a solid steel frame and an electric motor for height adjustment. Finercrafts even claims that it can hold up to 350 lbs. It has four programmable keypad settings to enable users to set it up to their exact preferences. On top of all that, this great desk comes with a 10-year warranty.
7. Touraco Writing Desk
The Touraco writing desk is top of its class when it comes to combining modern styles and artistic features. Put it in any living room and it will add that little bit of extra style that users will definitely appreciate. Considering the small dimensions of this living room desk, it has surprisingly ample storage thanks to its twin drawer set-up. Get this desk if you want a stylish work area but have limited space. 
8. Mainstays Side Storage Desk
One thing about the Mainstays Side Storage Desk that seems to attract a lot of people is its low price. It is by far the most affordable desk here. However, when you look at it, you would think it costs a lot more because it is a good quality desk. It has a very useful side storage arrangement that comes in handy for adding a few extra accessories. 
9. Textured Trellis Desk by Anthropologie
If you definitely must have a beautiful desk in your living room office, then try this ash wooden work of art that will add a special look to any home office. The Textured Trellis Desk by Anthropologie comes in a variety of colors, such as black, gray, or natural finish. It is surprisingly affordable for a desk that is not only well crafted but is also useful and convenient. 
10. Mid-century Fold Out Desk
How about something with a little bit of a medieval look? The Mid-century Fold out Desk has all the conveniences of a modern desk but with a look that belongs in a grand castle. It is the perfect choice for a classical look and its antique-like design adds some personality to your home office. Moreover, it has an inner compartment that can be used to store all the extra desk accessories when not in use. 
11. Mid-century Art Display Mini Desk
When sophistication and elegance are blended with functionality, what you will have is the Mid-century Art Display Mini Desk. The standout feature is obviously the beautiful glass desktop that makes it very unique compared to similar desks on his list. You can store some colorful accessories beneath the glass top to give you a nice-looking display. It also looks great when allowed to capture the natural light inside a room. 
12. Corner Study Desk From Easyfashion
If space is your biggest headache and you do not mind something a little less stylish as long as it fits in your living room office, then try the Corner Study Desk from Easyfashion. It is so small, yet practical that you can easily tuck it away in one corner and forget about it. It is really great for small apartments. 
13. Wall-mounted Drop-leaf Table by Bjursta
As the name suggests, this living room desk can be easily tucked away against a wall when not in use to reopen the space that was being used as a home office. If space is not the issue, then you can just leave it unfolded and use that space like a bookshelf or a place to put some flowers. It has one major drawback, though, which is its lack of mobility. 
14. White Duffy L-shape Desk
At times, simplicity is best, and that is certainly the case with the White Duffy L-shape desk for the living room. This living room desk can be placed in a quiet corner and is a great space saver for use in those extra small living rooms. 
15. Haeloen Wall Mount Desk
Last, but not least, is another great space-saving option, which is the Haeloen Wall Mount desk. As a ladder desk, it allows you to utilize the space above your work area for storage. It is easily adjustable to any width of your choice. 
Conclusion
Whatever the size of your living room, the design of your furniture, or the requirements of your home office, Autonomous has something for you. Visit our webpage and take a look at all the great options for living room desks for your home office at affordable prices and an unbeatable warranty.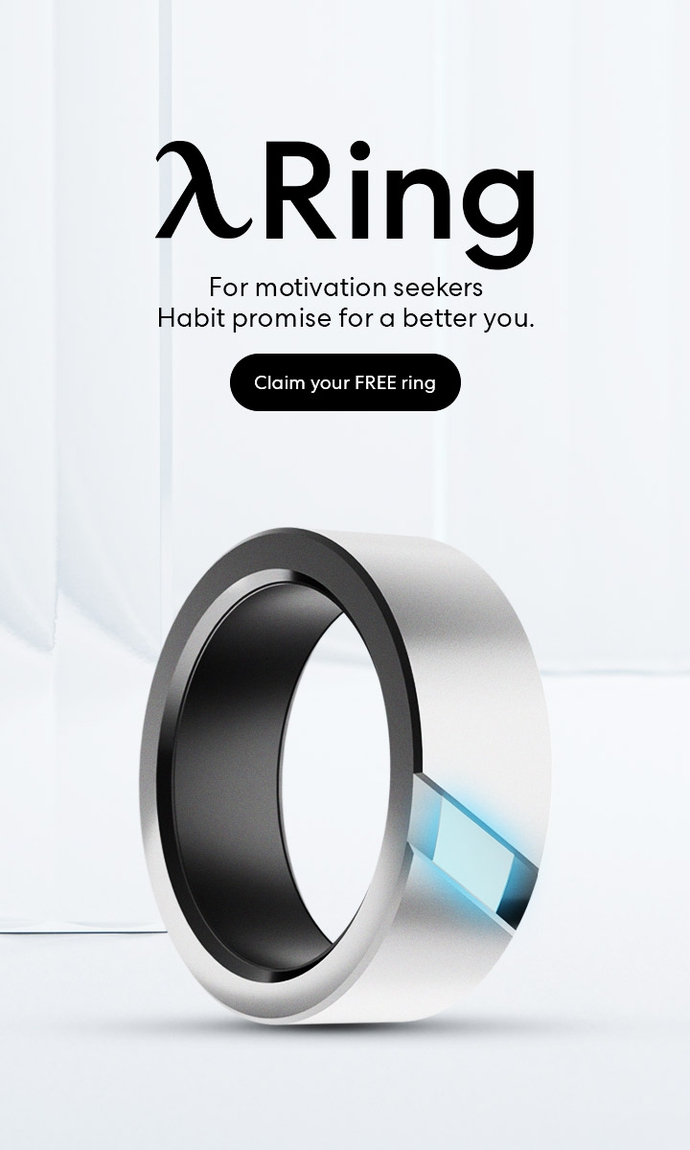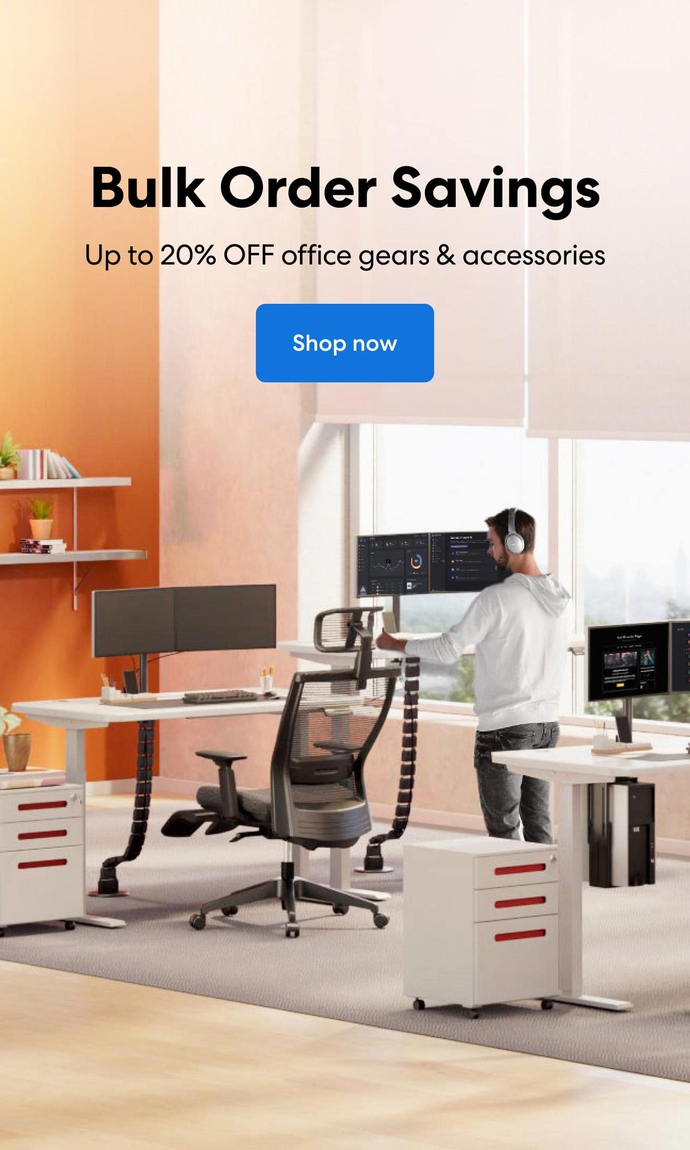 Subcribe newsletter and get $100 OFF.
Receive product updates, special offers, ergo tips, and inspiration form our team.