Whether you have a complex study place or a working setup where serious tasks are going on each hour, the right office organization supplies can make you feel inspired and motivated to do better. With the right office desk organization supplies, you can start decluttering and observe your thoughts becoming more creative and free-flowing.
This is because of the impact of decluttering on the mind and why many researchers focus on the value of decluttering in the workplace. Though it is tough to get the right office desk organization ideas when you have lots of office accessories helping you through the work, thankfully, you can reach the level of organization you desire with the right desk organization supplies.
This article will highlight the basic work desk organization ideas and some amazing office organization supplies that will help you achieve that.
15 Must-have Office Organization Supplies
1. Filing Cabinet
If you are tiny in the space or don't want to have an elaborate work setup, then this filing cabinet from autonomous is your best bet. This tiny yet spacious two-drawer cabinet allows you to arrange the documents and files properly.
You can also color-code files and categorize them as there is enough space to make a proper partition. Another great thing about this filing cabinet is that it can fit right under your desk, so you don't have to worry about finding a separate place for it.
2. Label Makers
Label makers make a great work and study accessory because they take the organization in the workplace one step ahead. And with a label maker, you can save a lot of time in the upcoming month. Hence we recommend you label making for the entire month as soon as you get a chance.
Just, color-coordinate your workplace and craft items in transparent jars and matching bins, keeping purpose and style in mind. Rather than taking up valuable desk space, mount them on lined shelves to save room on the wall.
3. Monitor Arm
People who work with multiple screens often complain about a shortage of surface area on their desks. But what if you can spare the space on the table and also work with multiple monitors? You could buy a monitor arm to raise one screen above the desk level.
4. Desk Drawer
How many people might be amazed at the thought that drawers are also being sold separately. Well, only if you made the mistake of buying a desk without a drawer and now your office supplies are in chaos. This swivel desk drawer from autonomous is tiny yet able to hold up to 6 pounds of weight. It fits right under your desk, and you don't have to think about buying a new desk just because your existing one doesn't have a drawer.
5. Auspen Mesh Organizer
It's also available in black or white, in addition to the eye-catching rose and yellow gold tones. The back slot can fit a notepad or two, while the other compartments (five in all, including a drawer) are perfect for pens, Post-It notes, and small office supplies like paper clips.
6. File Tray
This tray-style organizer from Amazon has five slots, each tilted upwards for easy access, to help contain the paper trail. Other minor office materials can be stored in the three-compartment drawer at the bottom. You can also keep accessories like post and pens in any compartment and have easy access all the time.
7. Desk Organizer
A desk organizer is simply a one in all solution for your office desk organization needs. This Oasis desk organizer is the first choice for many due to several reasons. For starters, it is magnetic, so it will not drift over your desk and rather stay in a single place.
Secondly, the oasis desk organizer has many separate sections for your note pads, pens, staplers, paper clips, cellphones, and all the desk accessories. You can mount it within arm's distance and work without any stoppage.
8. Plastic Accessory Holder
The plastic accessory holder from staples has eight smart compartments to hold most of your desk accessories. You can also keep your phone and charge it thanks to the indentation specially made to hold up different cords. The efficient space utilization is a plus point of this product.
9. Pen Cup
If you have many pens on your desk yet still can't get hold of any when needed, then you need a cup holder. The City pen cup by Lexon is a great choice in this regard. It can hold as many pens as you like, and the modern design is also there to improve the overall aesthetics.
10. Pen Holder
Sometimes only one pen is enough, but sometimes you lose it too. Especially during an important meeting when you need to take down some notes. However, if you are not up for the idea of a pen cup holder, then we have the City pen on base by Lexon, a simple yet innovative pen holder to keep your work pen in place.
11. Sticky Notes
Sticky notes are another essential office product that can help you stay organized. Sticky notes are so popular and handy that an entire store aisle is dedicated to them in various colors and sizes. You can use them to highlight a page in a document or contract, jot down notes or important reminders, and so on.
12. Floating Desk
Install a fold-down desk to a vacant wall corner if you can't reserve a complete room for your office space. Decorate the space with a task lamp, greenery, and other productivity-boosting items, just like you would in a regular office.
13. Binder Clips
Even if you have the best filing and document storage system, there will be some papers on your table that are always out of the organization. Thus it would help if you had binder clips. With a set of binder clips, you can keep the files neat and clean.
14. Chalkboard Calendar
Apply a layer of chalk paint to an empty wall and divide it till it resembles a calendar for a practical backdrop. Fill in any key deadlines or events at the beginning of the month, and then add to it as the weeks pass.
15. Rubber Bands
There are many things rubber bands can do unless making up for a great weapon when someone bothers you during work. They can be used to bundle and organize loose papers or objects before putting them away. Rubber bands are also useful for securing items during transportation.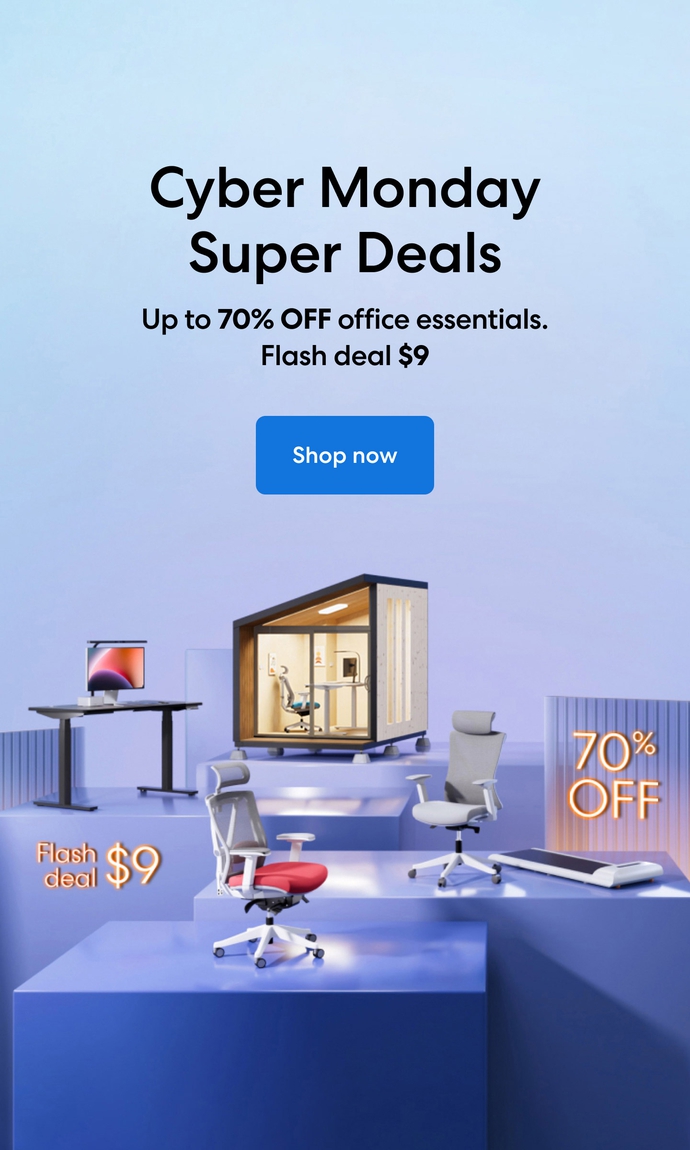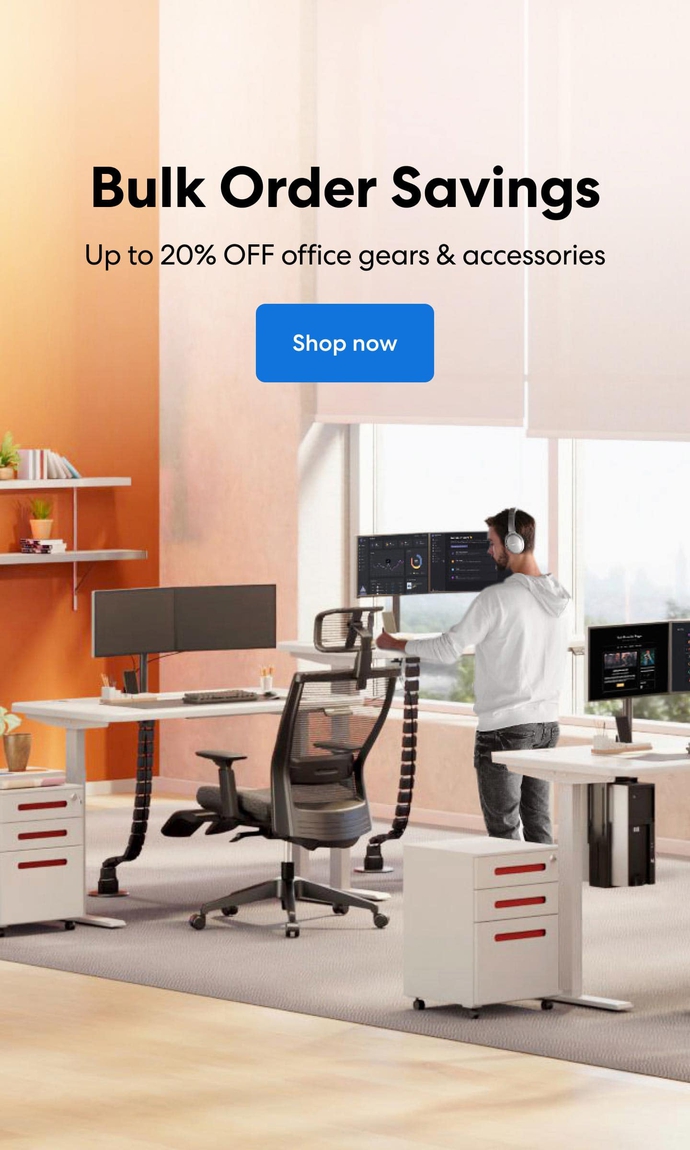 Subcribe newsletter and get $100 OFF.
Receive product updates, special offers, ergo tips, and inspiration form our team.